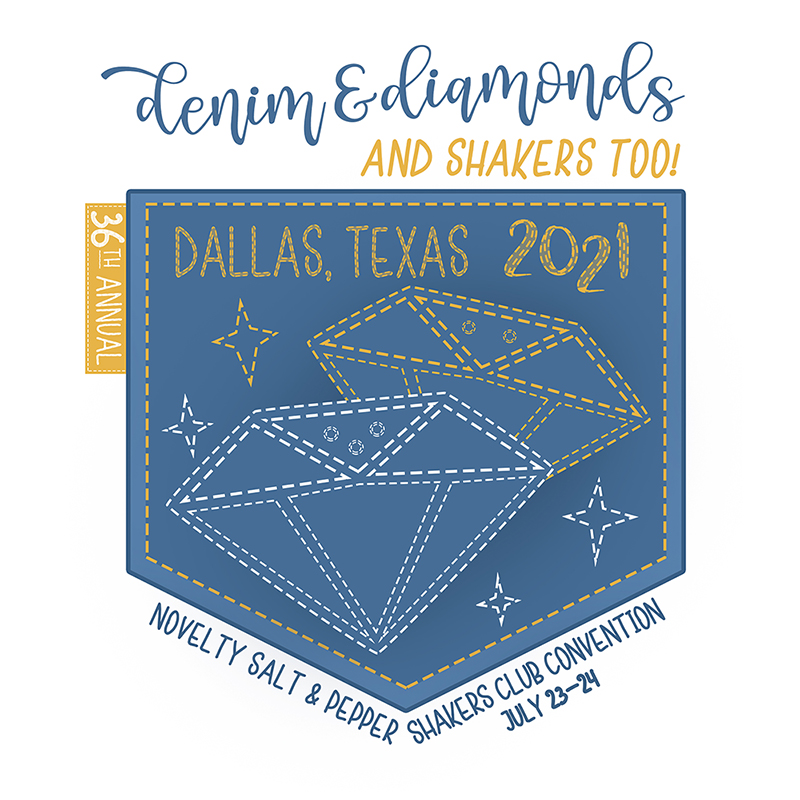 Convention 2021 Information
The official dates are Friday, July 23rd and Saturday, July 24th.
Save these dates to your calendar now.  Or even better, save the whole week! Try to arrive earlier in the week to enjoy all of the pre-convention fun.
The important thing is now is the time to start planning to attend the 2021 Convention in the Dallas, TX area.
Embassy Suites Dallas - DFW International Airport South
4650 West Airport Freeway
Irving, TX 75062
The Convention 2021 Registration Booklet contains all the info you need to know about Denim & Diamonds and Shakers Too!
To attend, just complete the Convention 2021 Registration Form and mail it per the instructions on the form. Why wait? Do it today! Do it right now!
Don't forget, you can still order convention merchandise even if you do not attend the convention. You can also donate materials for the raffle baskets and goodie bags. Information on who to contact for donations is listed in the booklet.
If you have any questions about the convention, please contact this year's hosts, Kim and Gary Maddox. Their contact information is listed in the booklet.