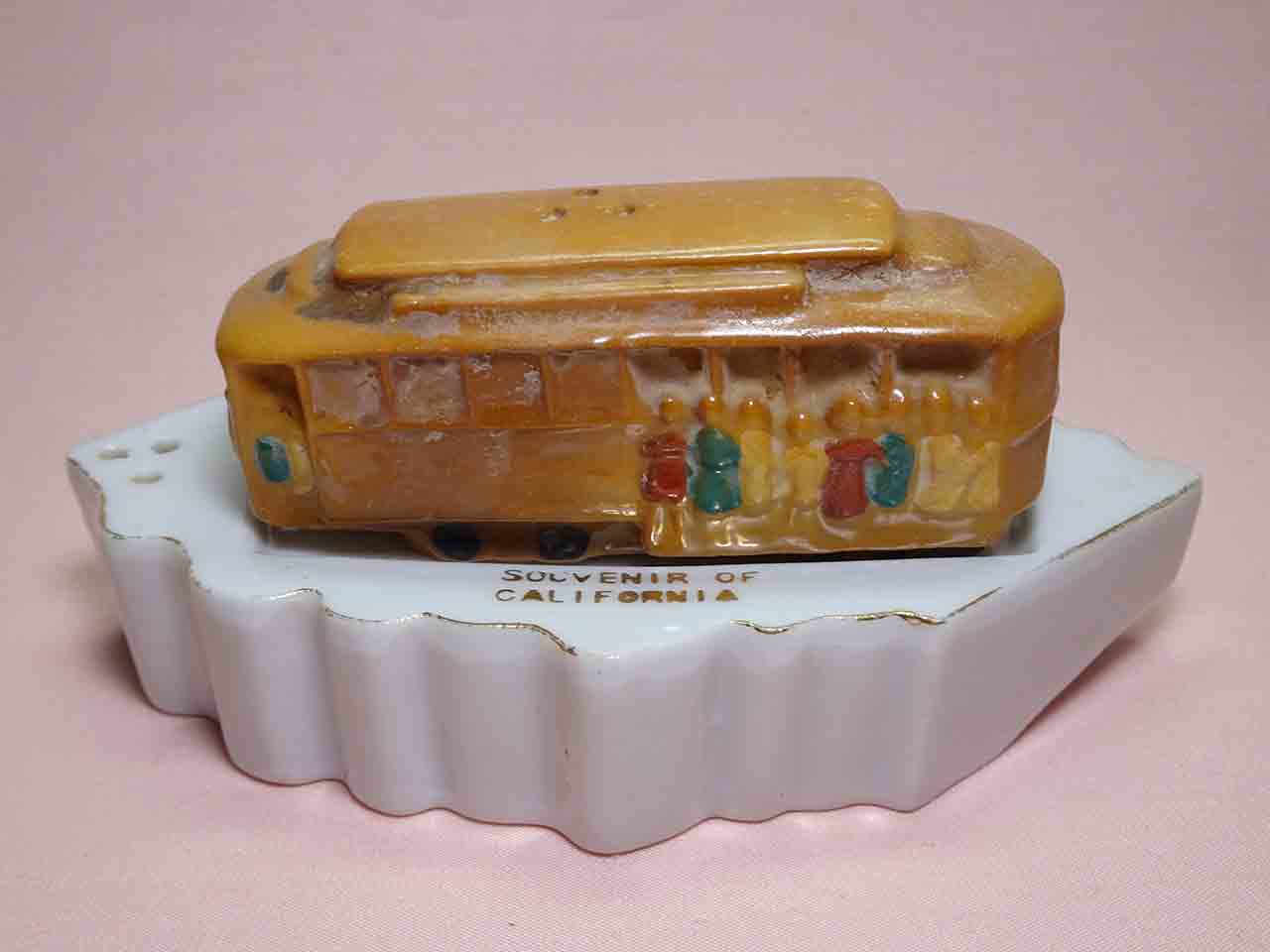 California with Cable Car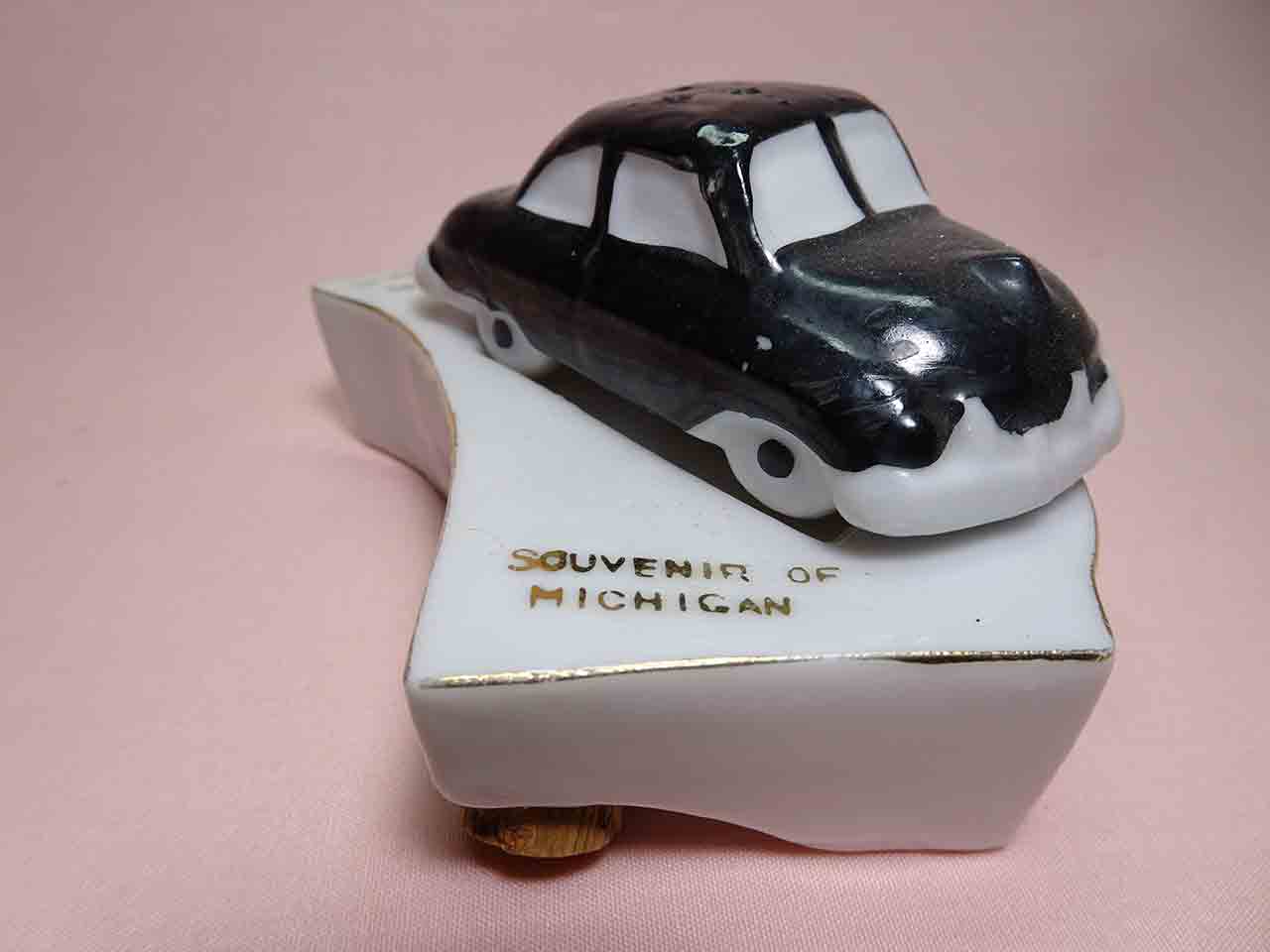 This highly collectible and vintage series consists of a white base trimmed in gold in the shape of a state and its related item sitting on top.  Each state has a slight impression on the top that exactly matches the shape of the item that sits on it.
As you can see from the photos, each state is marked in gold "Souvenir of...".  The sets are Japan imports from the 1950s.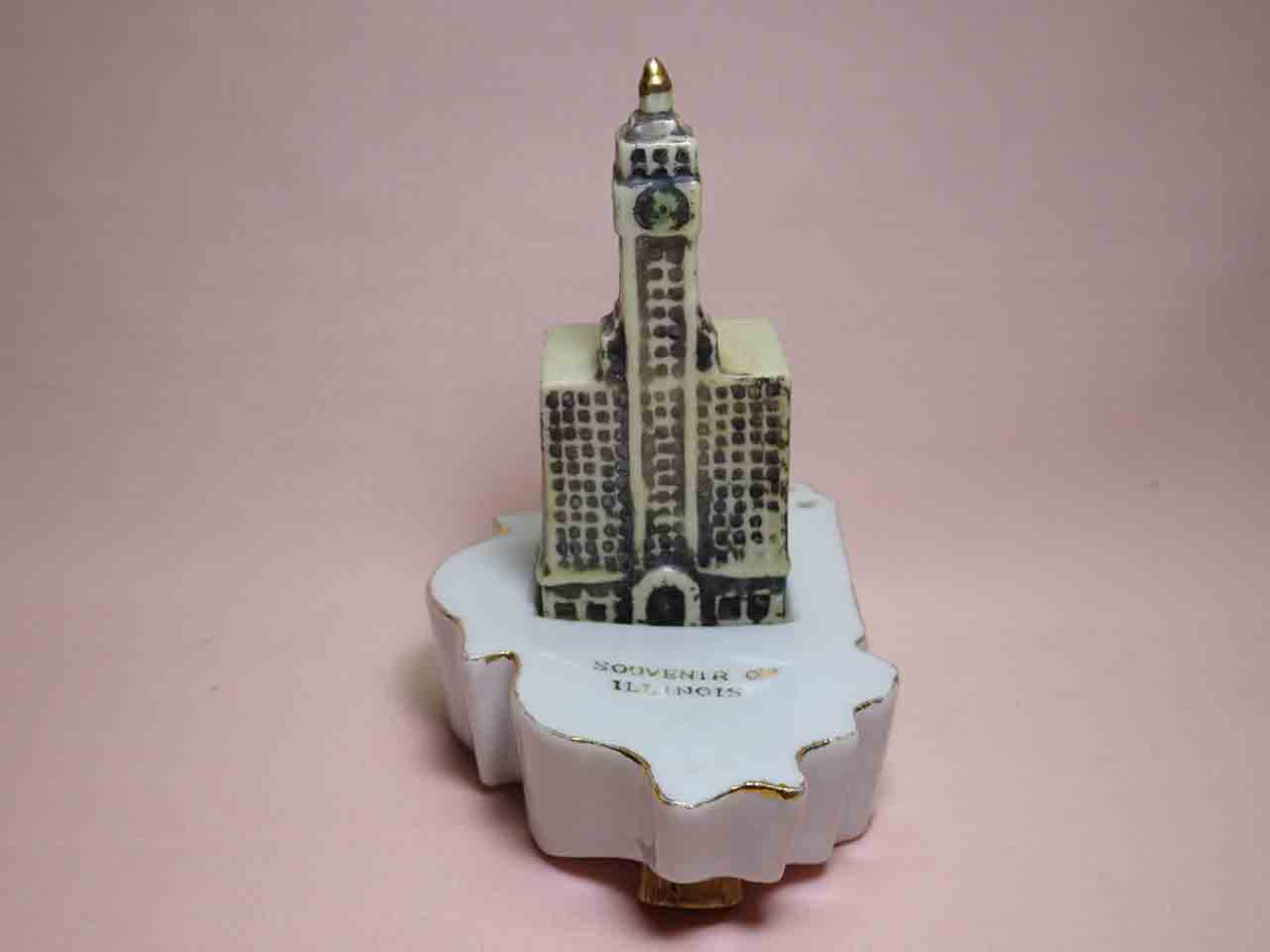 Illinois with Wrigley Building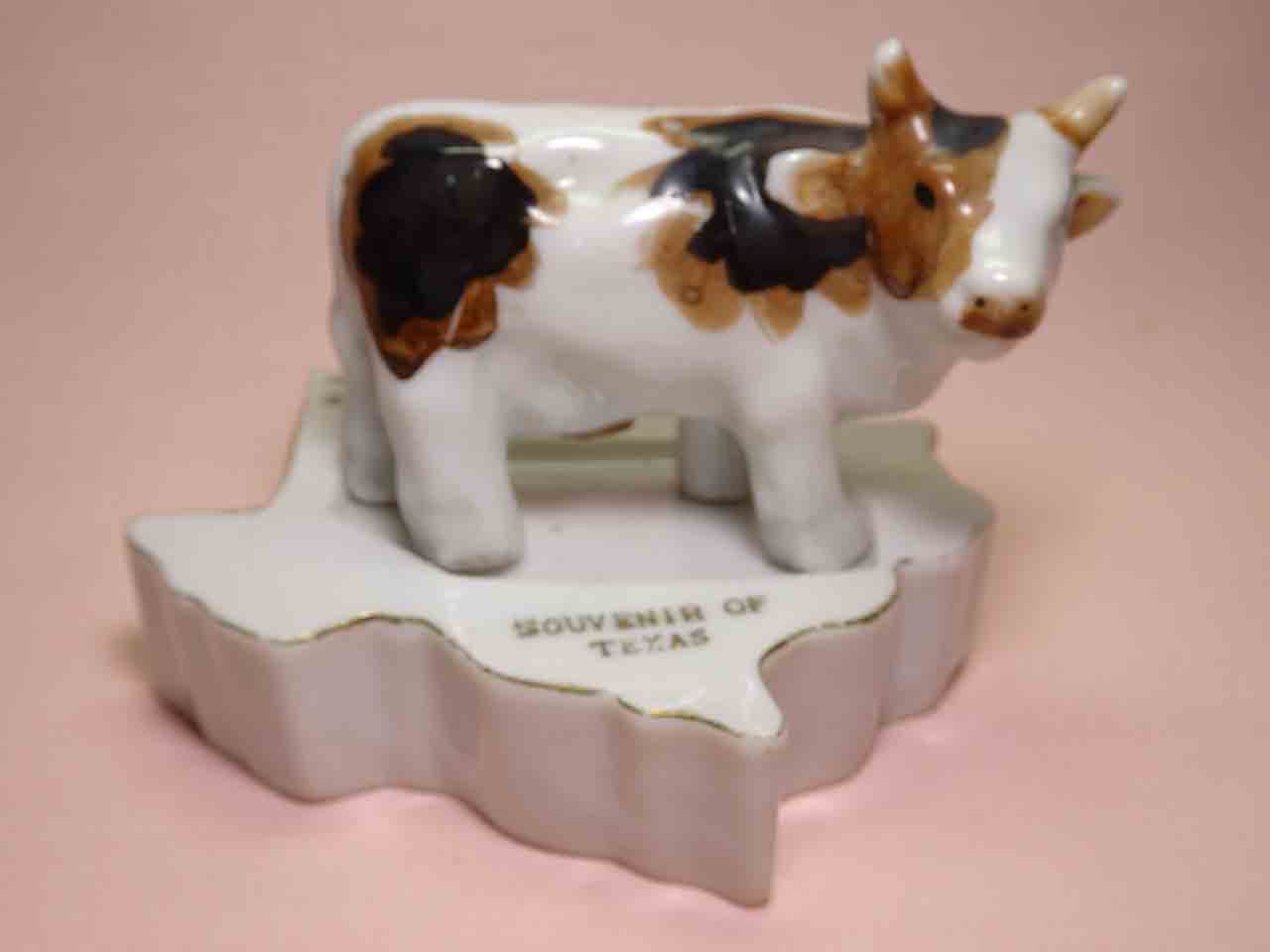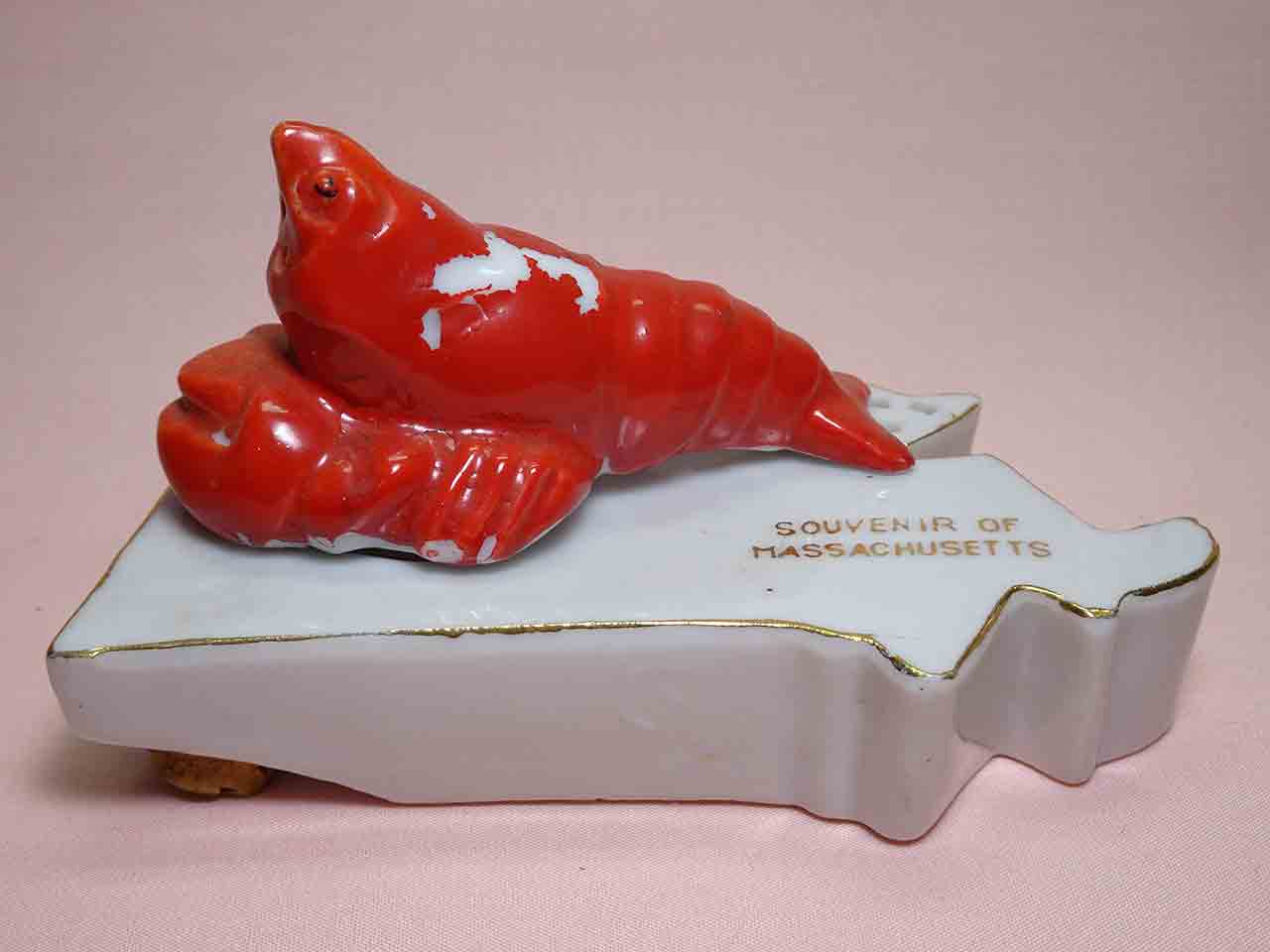 Massachusetts with Lobster
Couple interesting things you can see below in the photos: 1) Ohio and its river boat come in very slight colors and 2) New York has two different variants - one with the Statue of Liberty and one with the Empire State Building.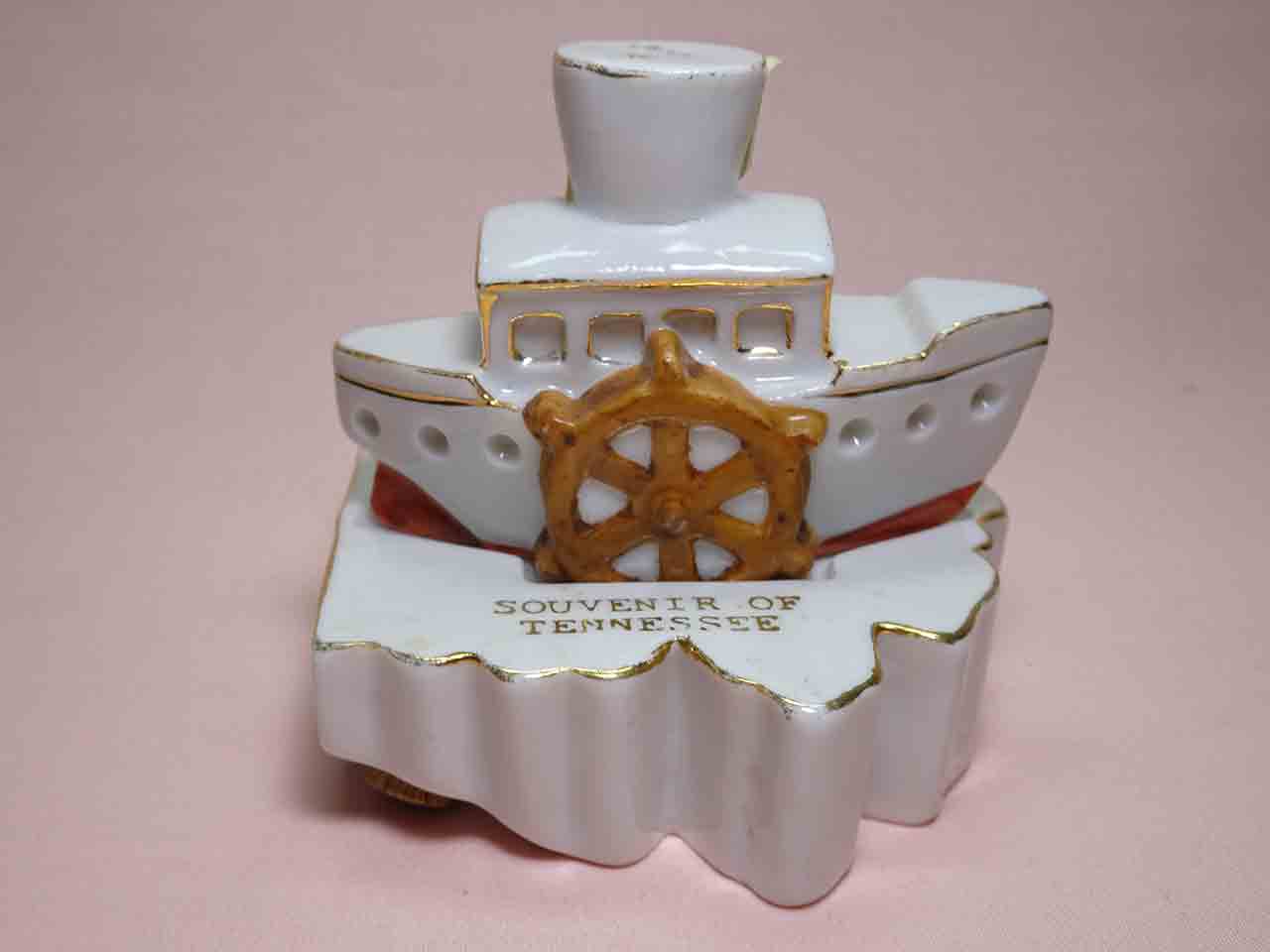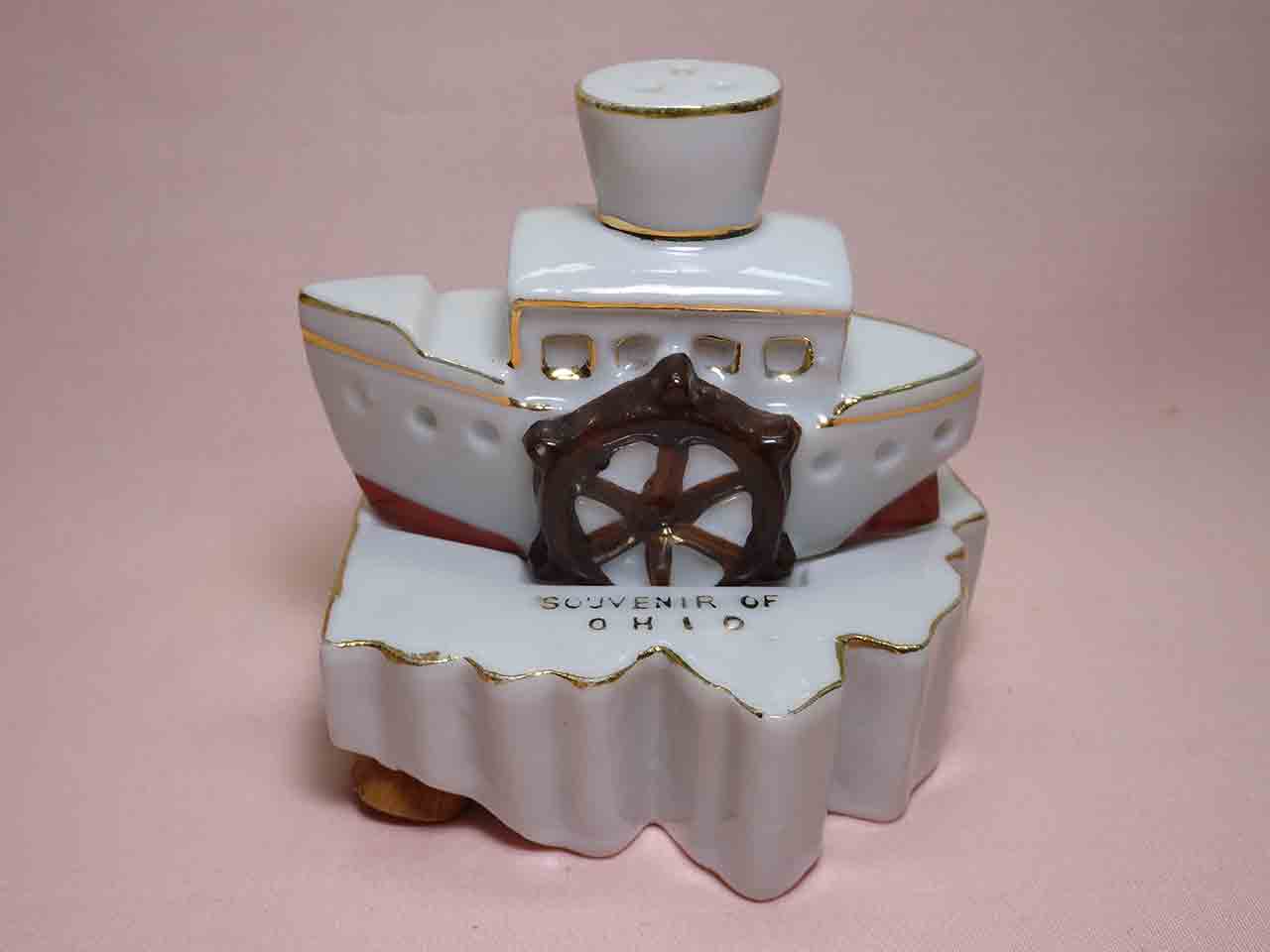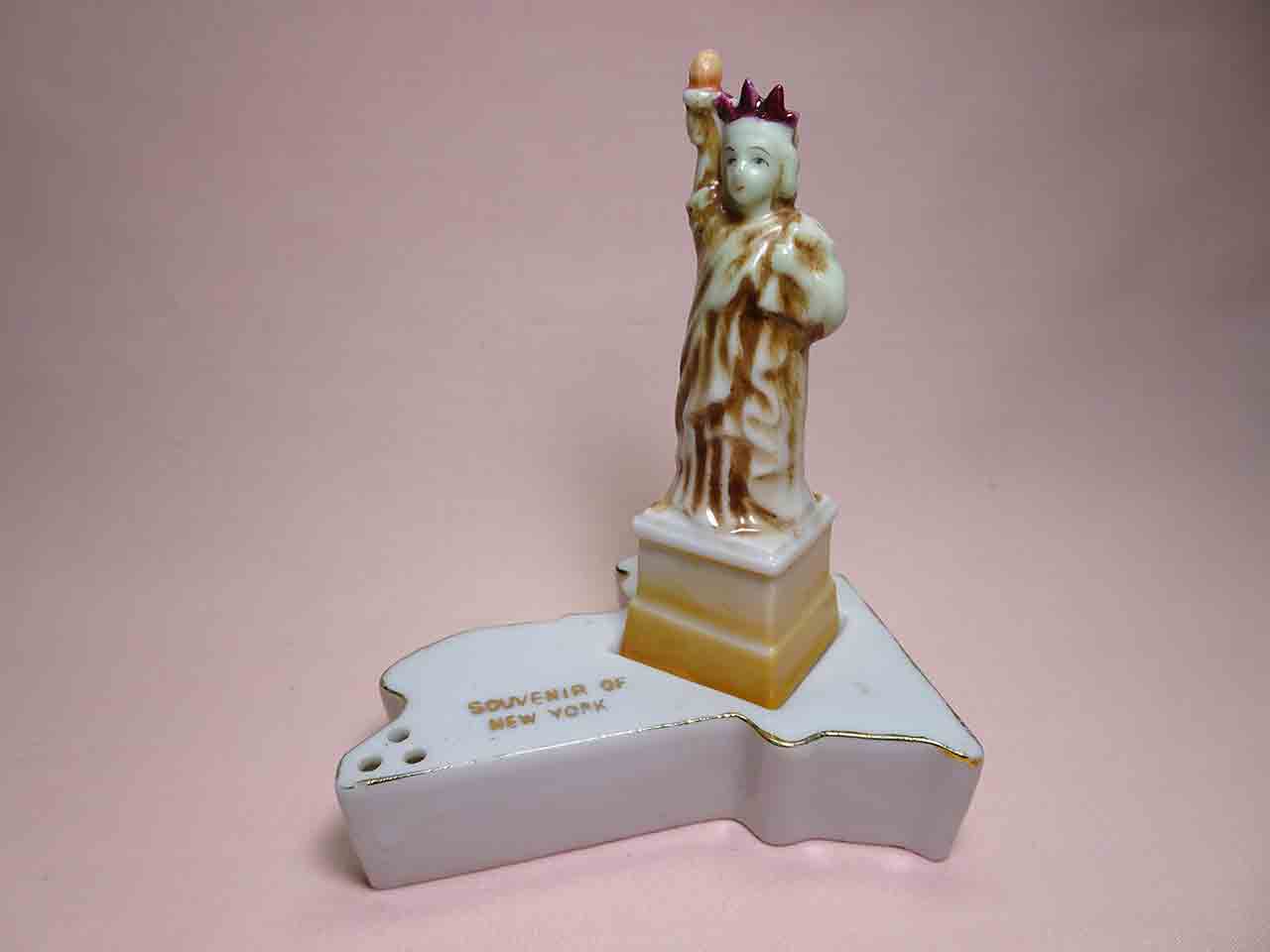 New York with Statue of Liberty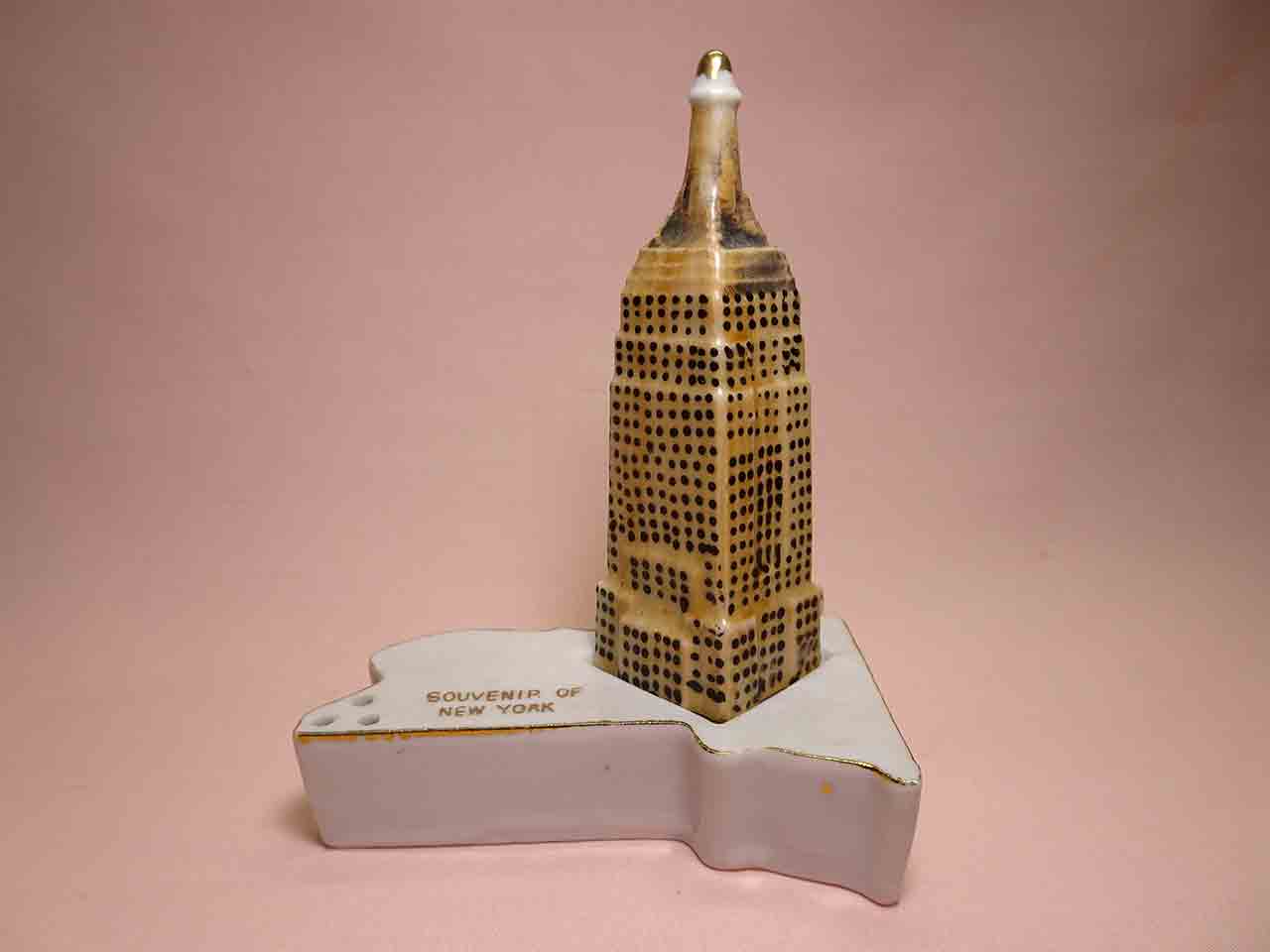 New York with Empire State Building