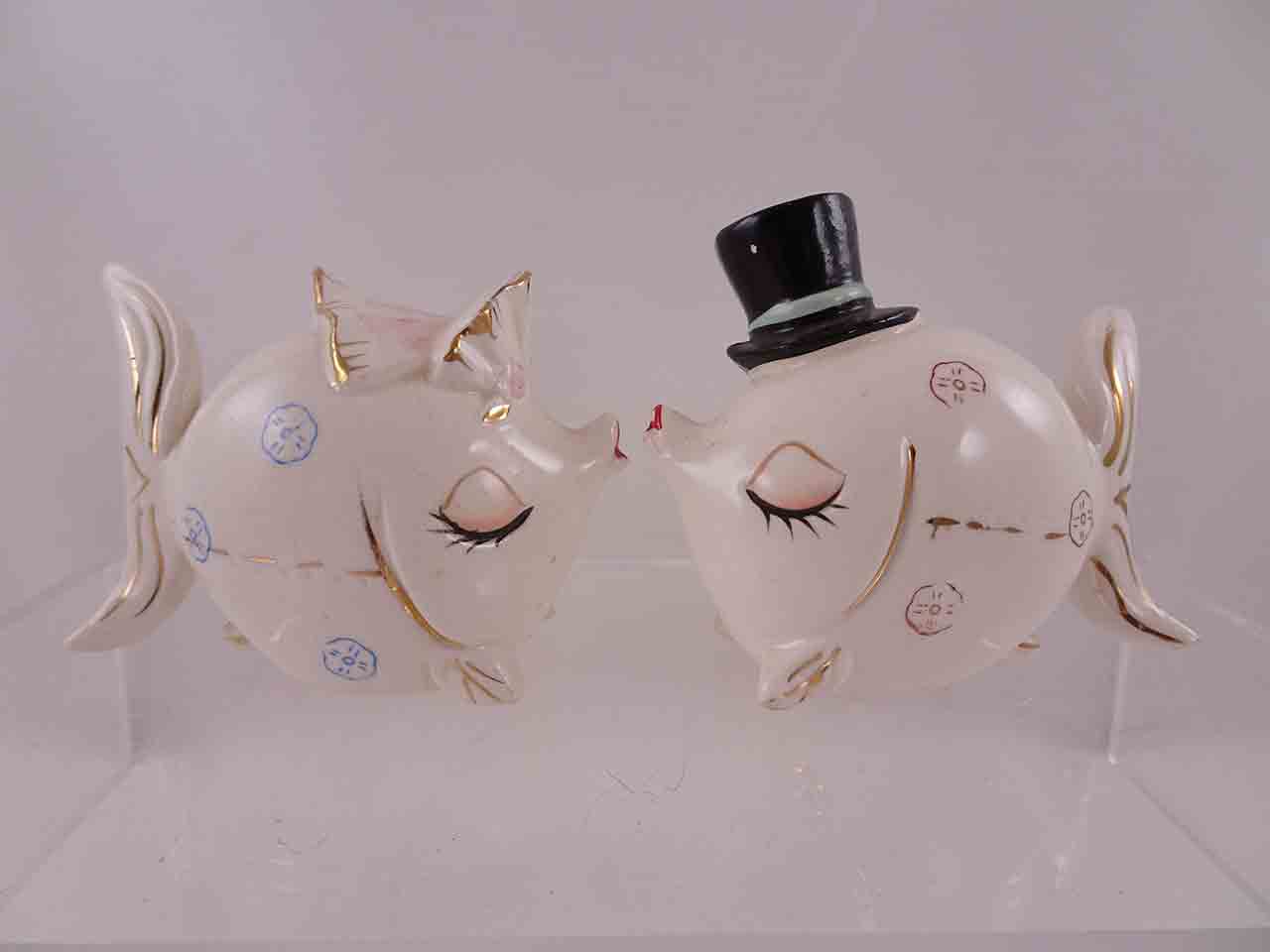 This small series consists of only 3 sets.  Each set wonderfully depicts similar fish that are predominantly white with delicate prints on their bodies and gold trim.  Each fish, both male and female, are sporting hats.
The sets are nice a small, standing between 2.5 and 3 inches in height.  Some have their original "SONSCO Japan" import label.  Others are simply stamped "Japan" in black.
Irene Thornburg first photographed this series for her second big reference book on salt and pepper shaker series.