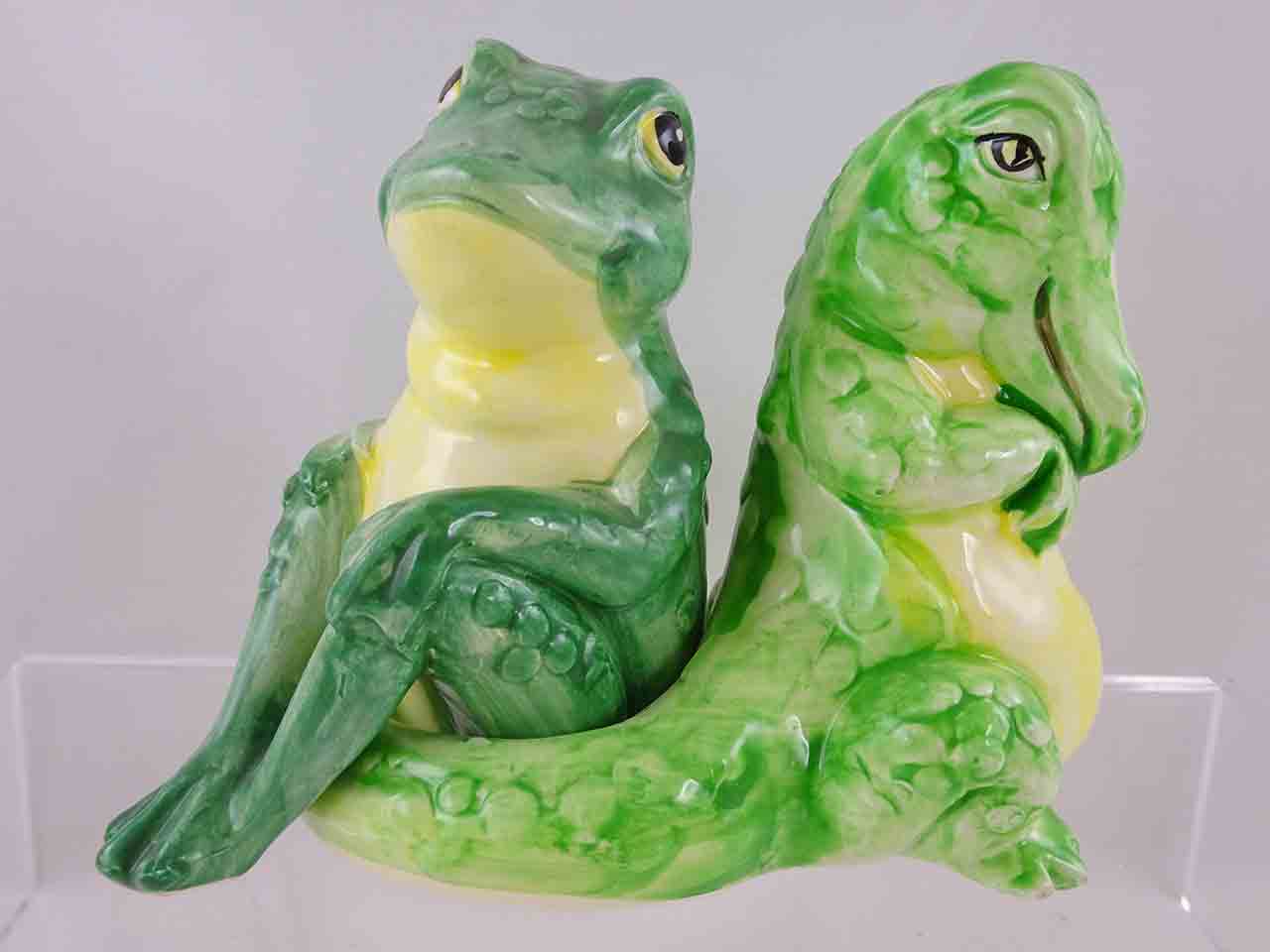 Sigma Frog with Alligator
I find this set interesting for two reasons.
One, its not often you find strange pairings of animals as this frog and alligator.  Its great how the frog is sitting in the tail of the gator, but a bit strange dimension wise - either it is a huge frog or baby alligator.
Two, the set is made by Sigma.  Sigma did not make very many salt and pepper shakers and the shakers they did produce are sought after including the Star Wars space droids set.
This set is larger just like all other Sigma shakers and stands about 4.5'' in height.  The set is impressed "Sigma" on the bottom.  Circa 1970s-80s.
Below I've included a couple more interesting sets just because of the unusual pairing of animals.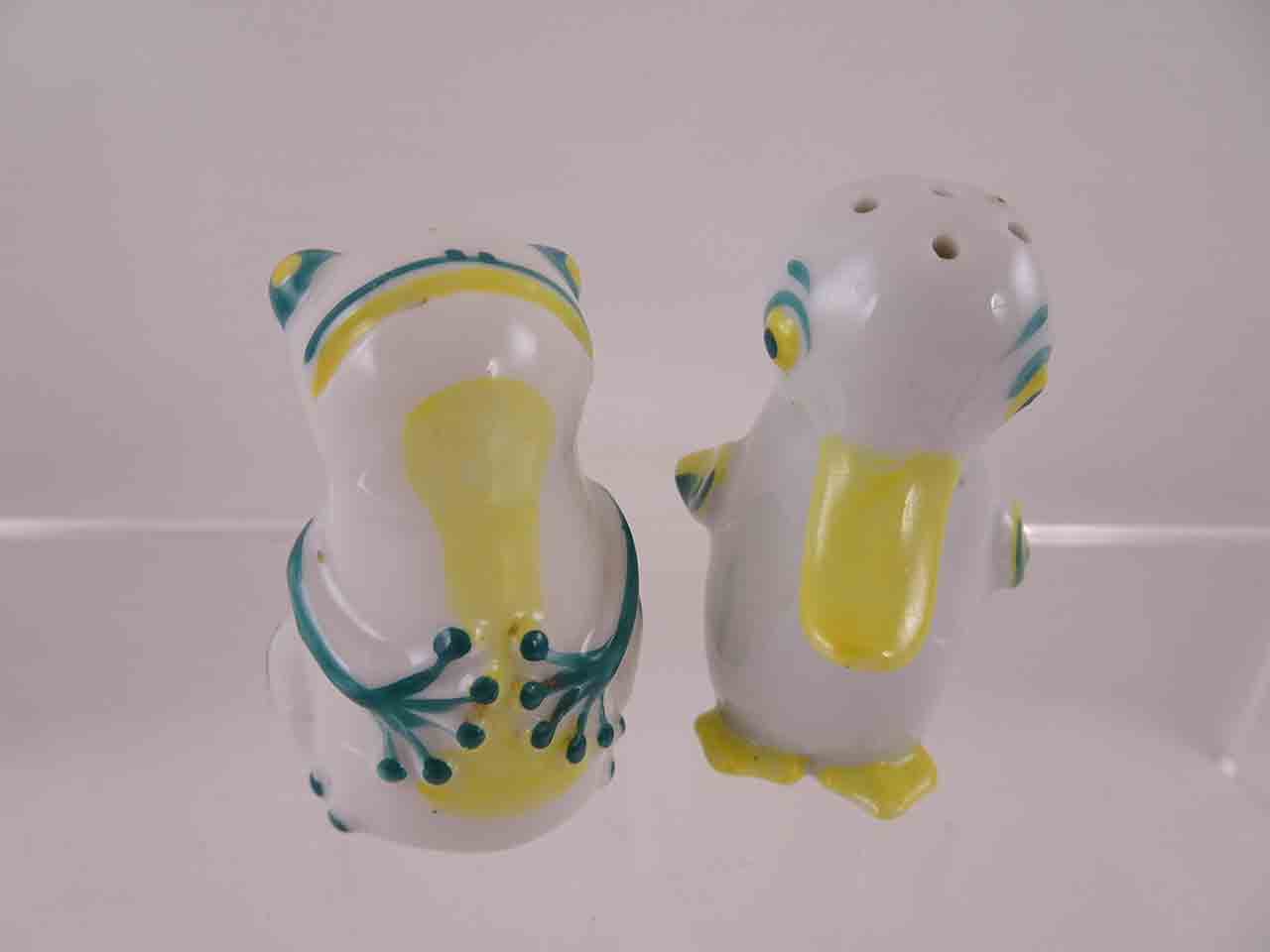 Germany Frog with Duck (circa 1920s-30s)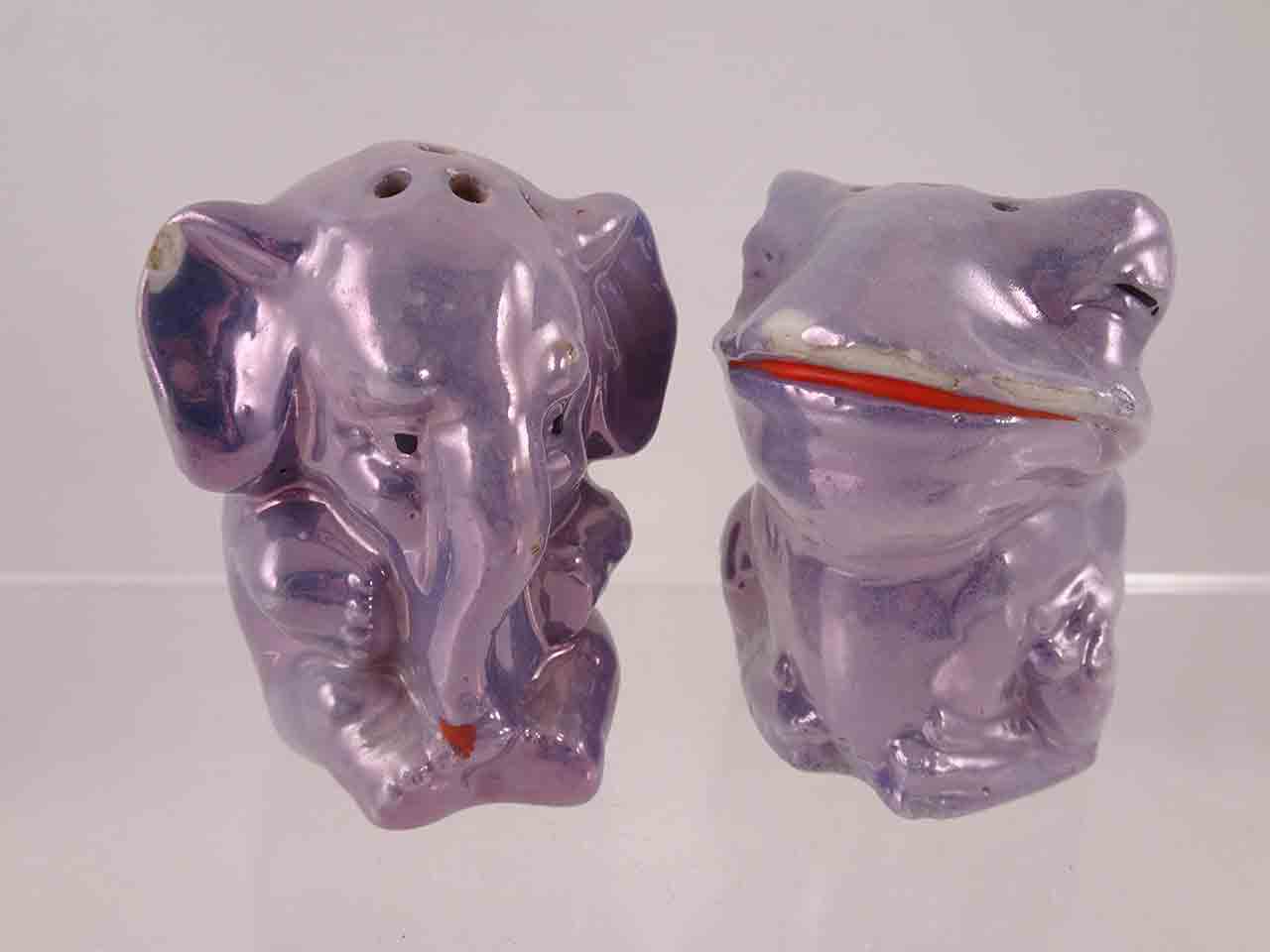 Germany Frog with Elephant (circa 1920s-30s)