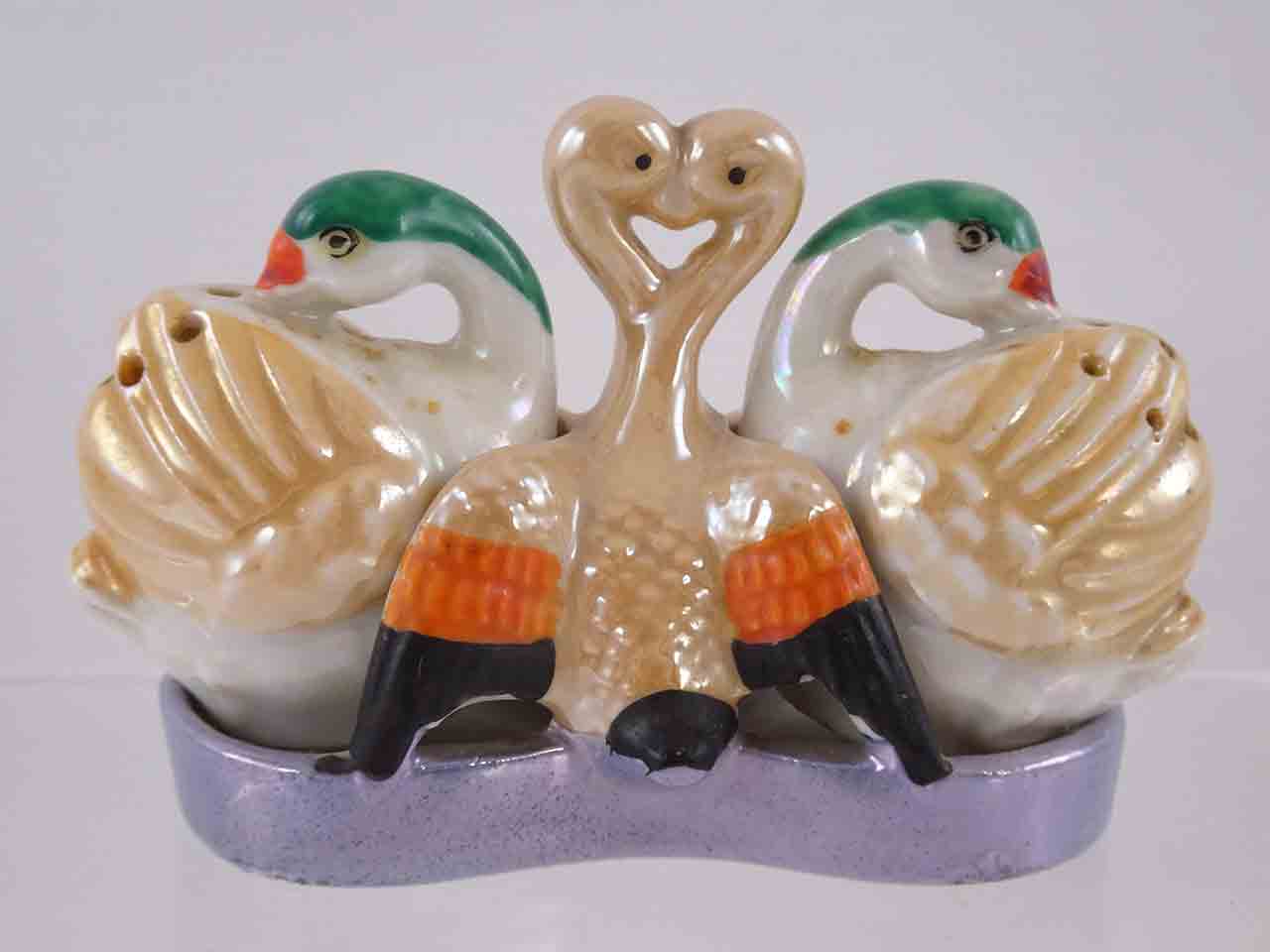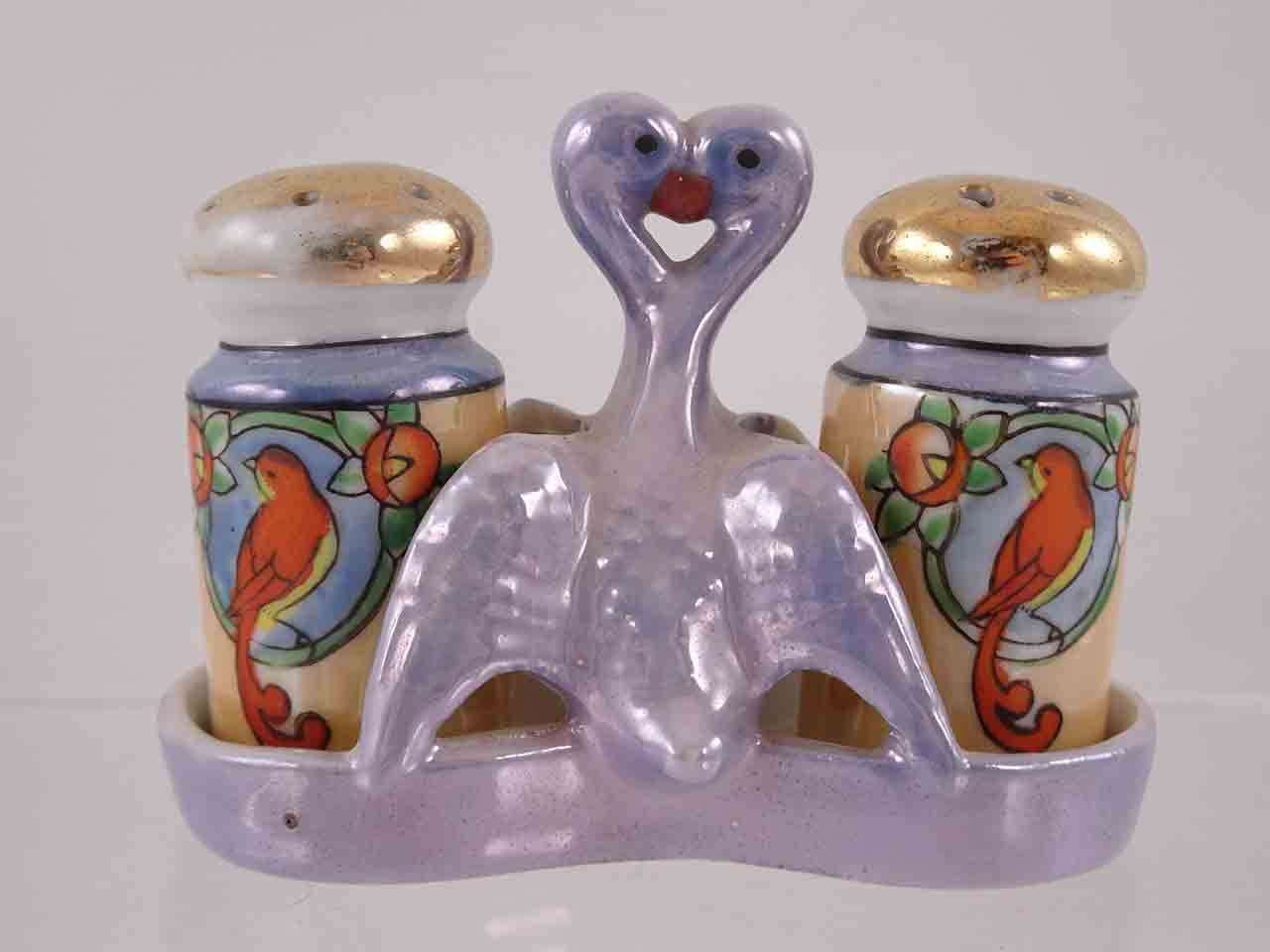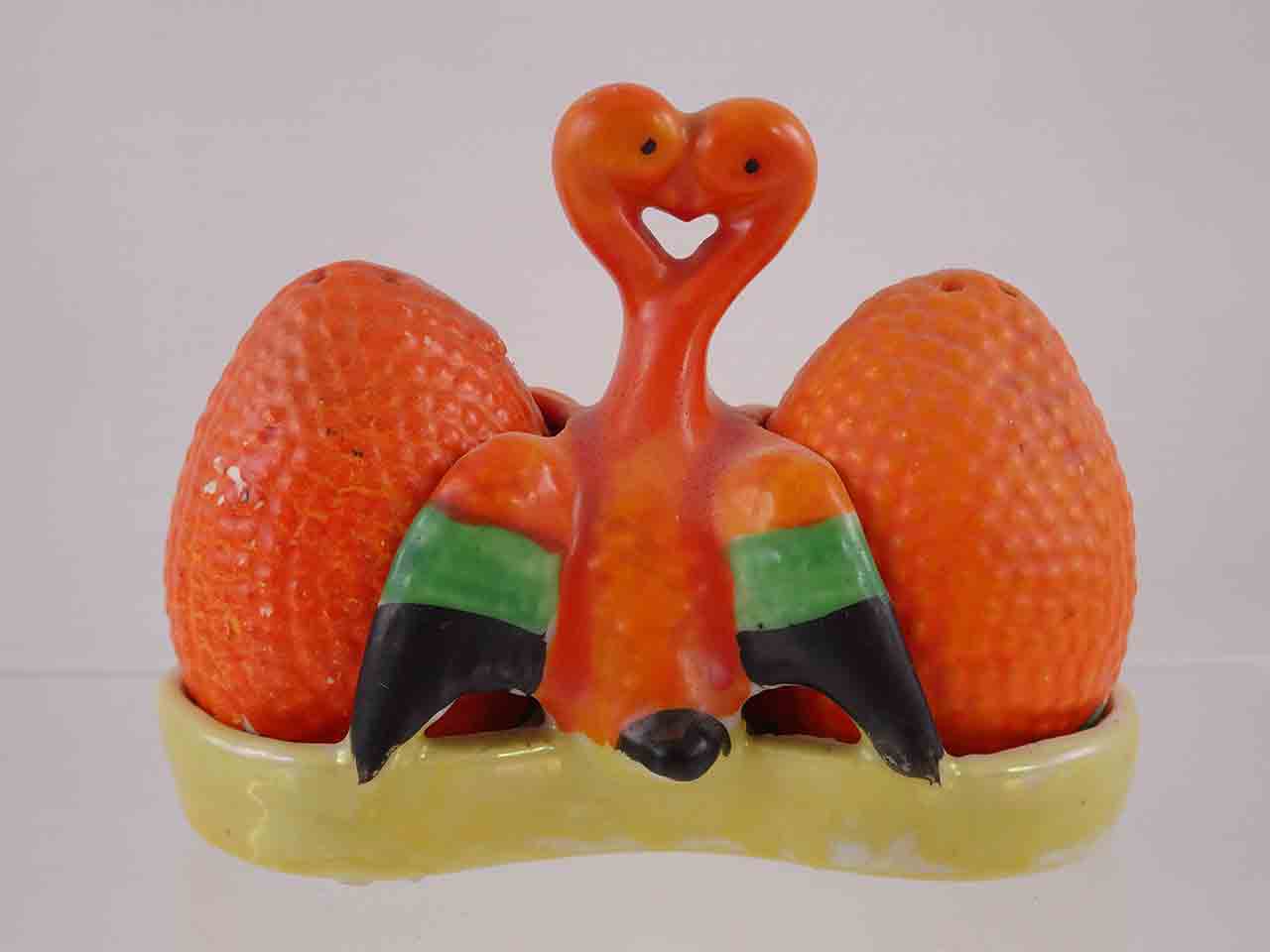 Are they swans?  The long necks support this presumption.  The color of the set on the far right make the birds look like flamingos.
Are they correctly paired?  Yes...no...maybe.
The bases are identical molds.  They are stamped with trademarks of the SEIEI Japanese pottery company - either the bird in a round circle or cherry blossom in a round circle with the words "Made in Japan" around the periphery.  The color patterns support that they are true sets, just pieced together differently by the manufacturer.
Circa pre-WWII.