This featured series of salt and pepper shakers consists of various woodland animals that can rock on their attached bases like rocking horses.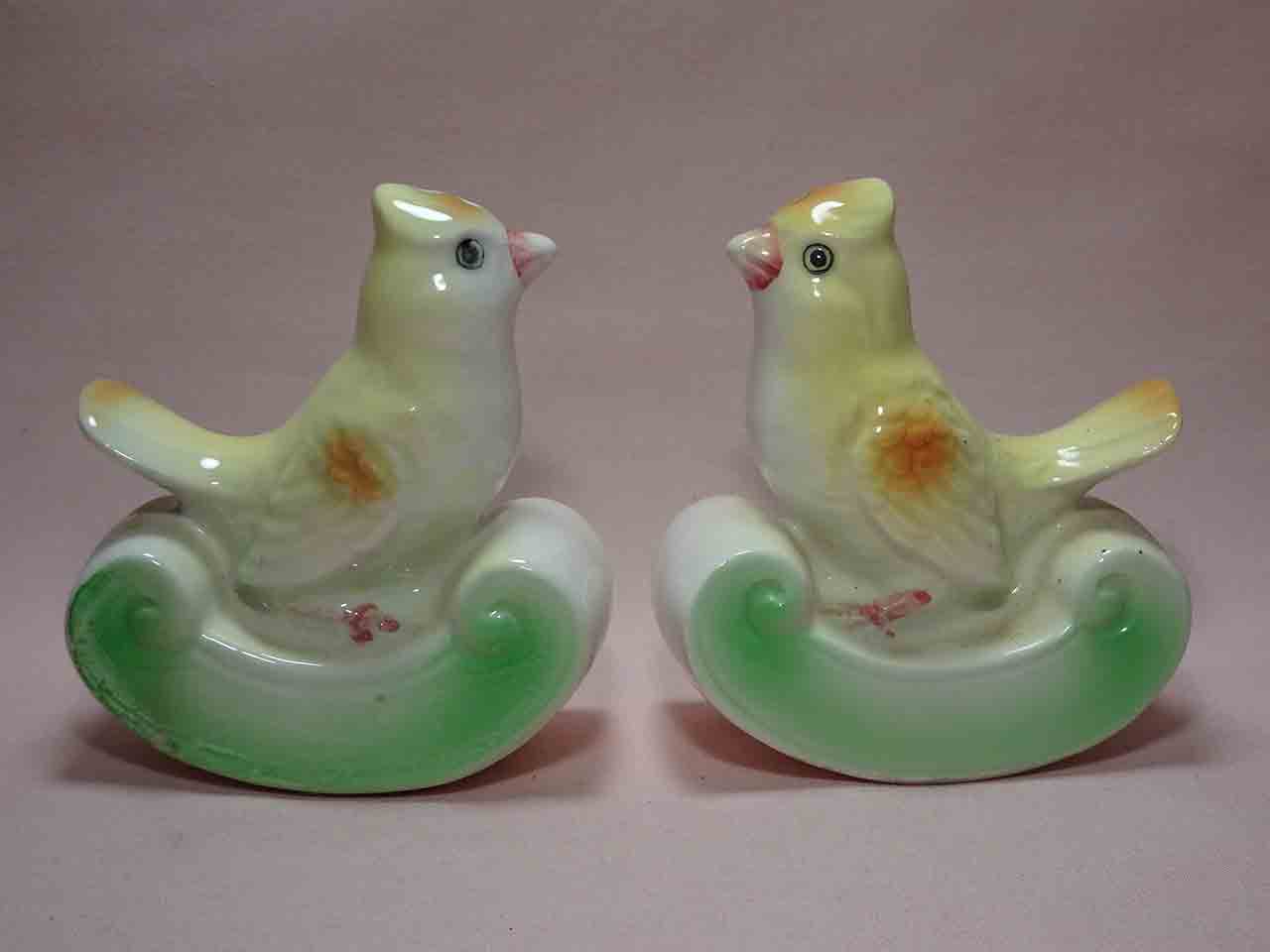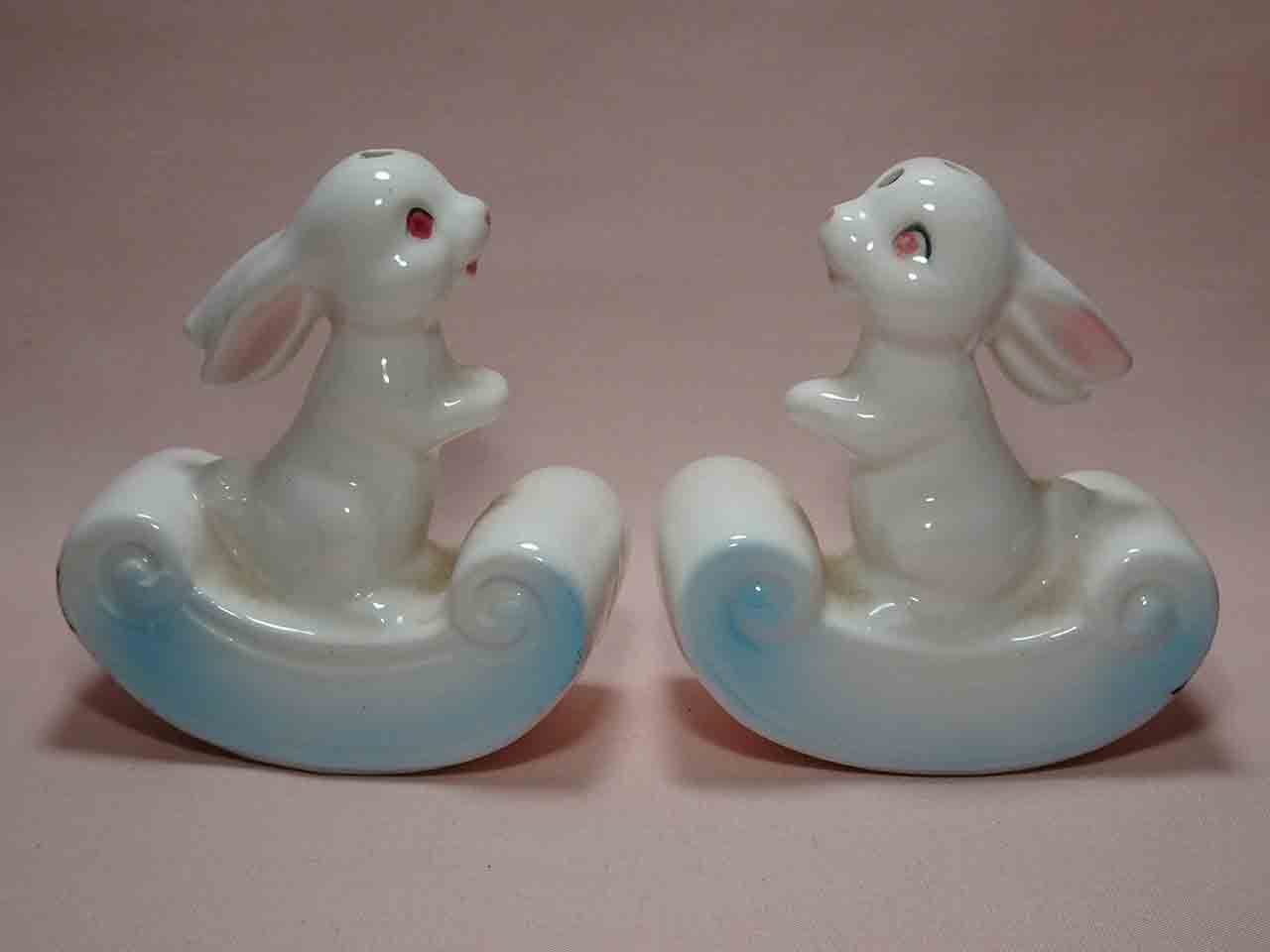 Each set is relatively small at 3'' high.  They are stamped "Japan" and two out of three are also marked "20/488".  A correct set has 2 and 1 pour holes.  Circa 1960s.
So far only these three sets have been discovered, but we wouldn't be surprised if there are more animals that belong to this series.