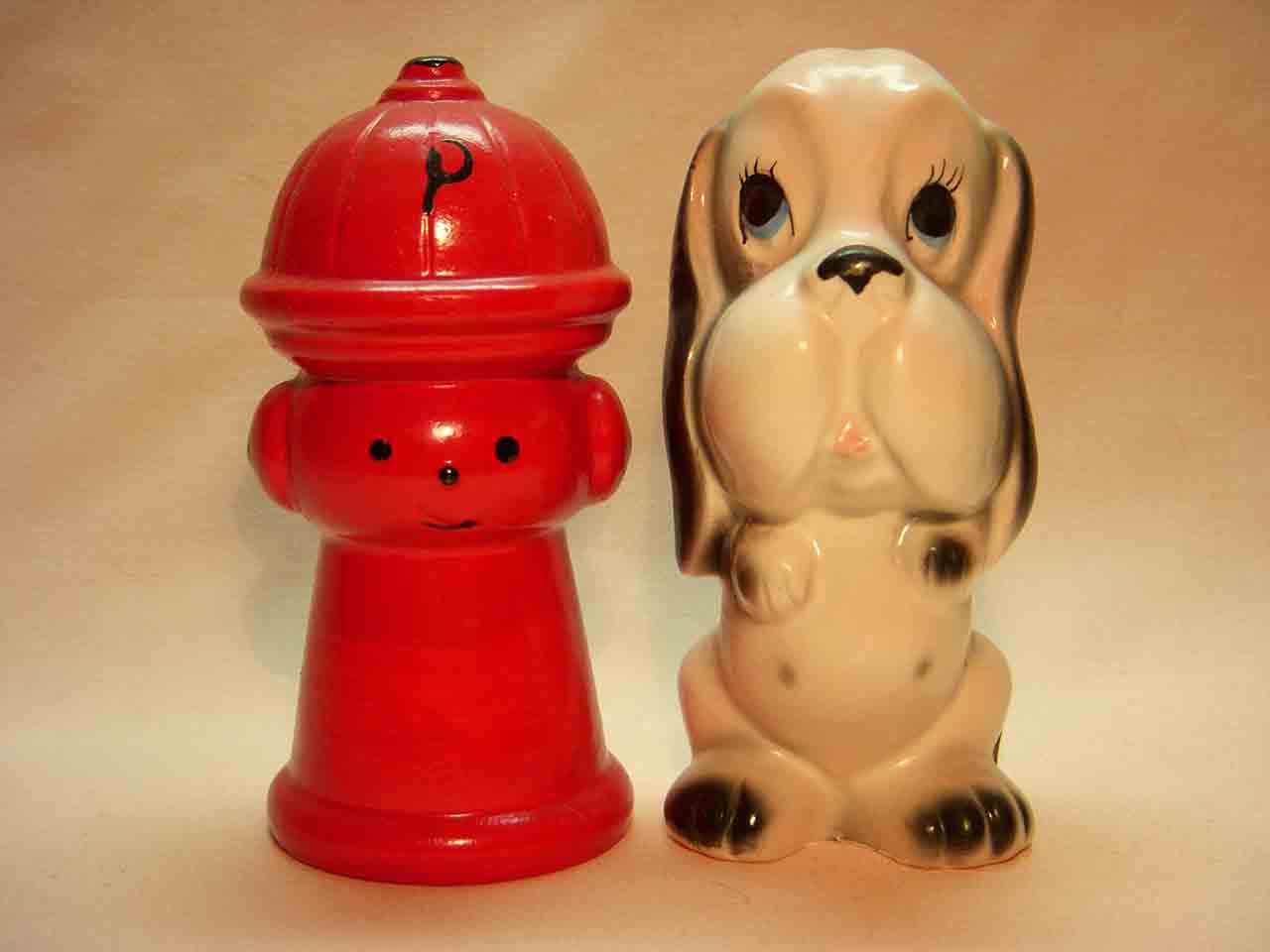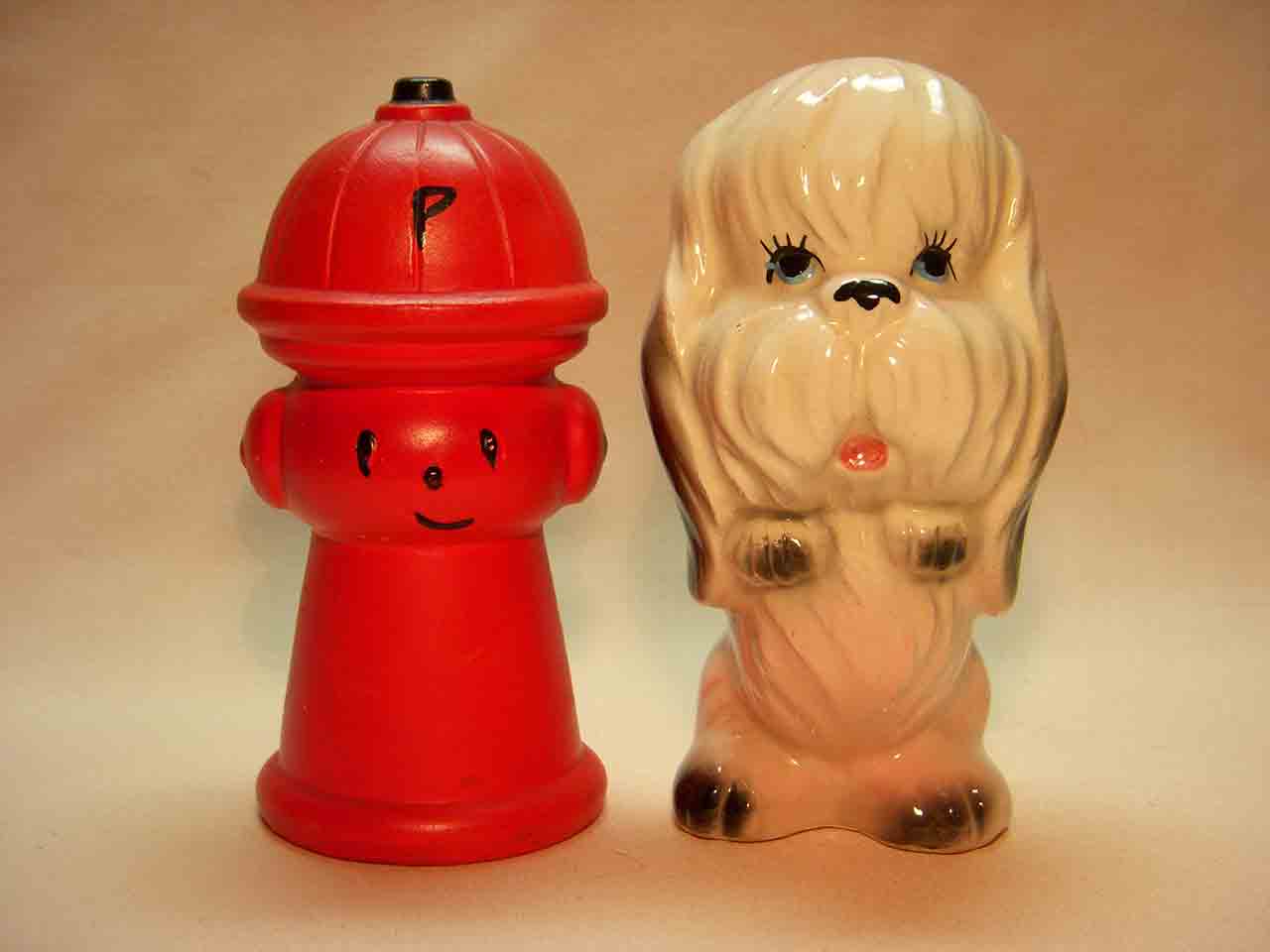 This completed series is only 3 shakers.  Each shaker consists of a fire hydrant turned anthropomorphic by the simplest of smiley faces paired with a different dog.  The dogs are similar in posture, size, eyes, and coloring pattern.  Most of the fire hydrants are the pepper shaker with a "P' painted on the front.
These sets are Japan imports from the 1960s.  They stand about 4'' in height.
The series was given the name "Potty Break" by Karen Weaver and Sylvia Tompkins in their reference book of anthropomorphic salt and pepper shakers.  The series can be found photographed on page 249 of that book.