The Pacific Clay pottery company was one of the major producers of California ceramic wares between 1916 and 1942.  They were primarily well known for their colorful Hostess Ware kitchen and tablewares.  In the 1930s they entered the market of artwares with figural vases, candlesticks, and of course a few salt & pepper shakers.
The merger of several makers of clay sewer pipe companies and sanitary wares was the beginning of the Pacific Clay Products pottery company in 1916.  In their early days they created early utilitarian sanitary wares in three styles: 1. yellow wares, 2. white stonewares, and 3. terra cotta.  Most of their ceramic production occurred at their Los Angeles, Lincoln Heights district factory.
On the heels of Bauer pottery, Pacific began marketing their bright, art deco, craze resistant, and oven-proof line of kitchenware to the masses in 1932.  Hostessware was their first and most popular line, which was later followed by their Arcadia (1937), Coralitos (1936), and Dura-Rim (1940) lines.
Pacific's stoneware was made from five different clays from five different regions of California.  The clays were non-porous and initially gray until glazed.  The craze resistance was accomplished by fusing the glaze to the clay during the firing process.  Firing soon occurred in their state-of-the-art conveyor belt "tunnel" kiln which allowed near continuous production.
The glazes were highly refined liquid clay mixed with various finely ground metal oxides to create the colors.
Copper oxides + cobalt = blue

Chromium oxides = green

Manganese oxides = browns and tans

Uranium = orange, yellow, and reds

Tin = white
Pacific's earliest glazes were Apache Red, Royal Blue, Silver Green, and Canary Yellow.  More pastel colors soon took over with later additions of Apricot, Sierra White, Turquoise, Delphinium Blue, and special order black and white.
By the time the artwares, including figural salt and pepper shakers, were being produced numerous bright bold colors were available.
Although each of Pacific's kitchenware lines contained a non-figural pair of shakers (i.e. Hostess Ware, Arcadia, etc); the following will only concentrate on their harder to find figural salt and pepper shakers.  These artware novelty shakers were likely made in the mid 30s to early 40s.
The shakers were too small to mark with the companies name, so most can be found with only a raised four-digit number and "USA" on the bottom.  The numbers have characteristic fonts.  See photos below.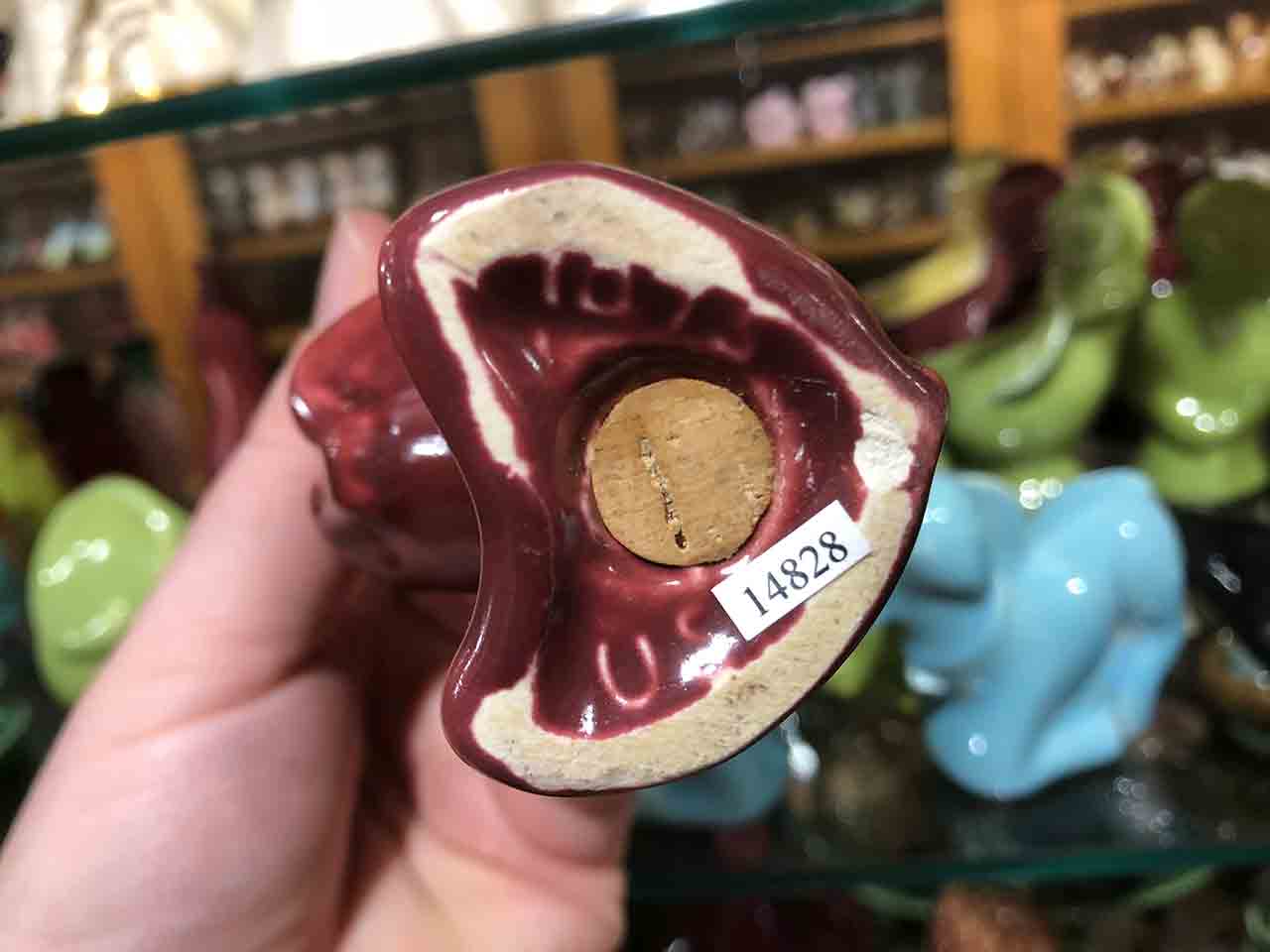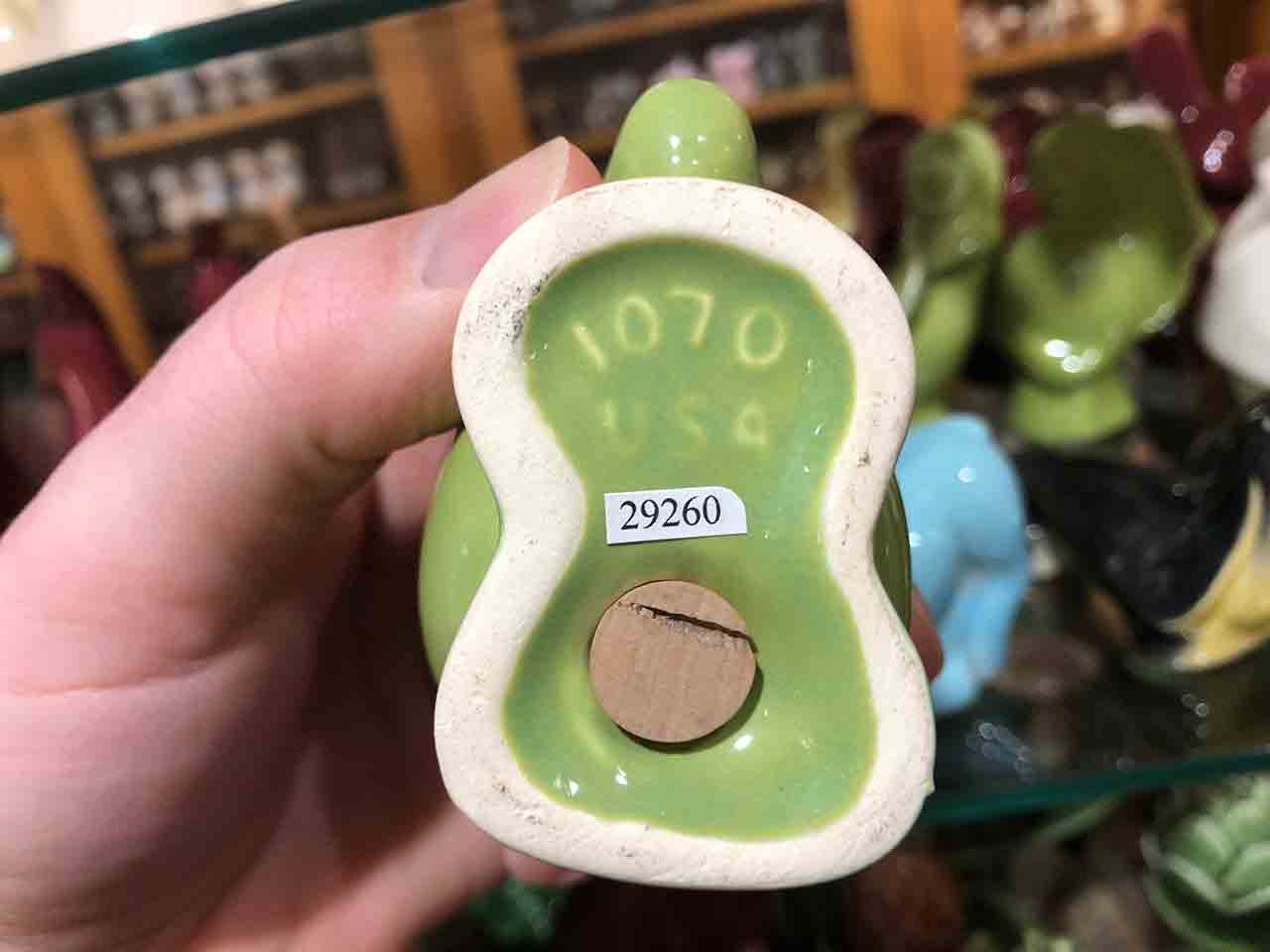 Most correct sets appear to have both three pour holes, unless the pour holes are the eyes of the individual animals, then they only have two pour holes.
Each set is shown below in order of apparent catalog / mold number.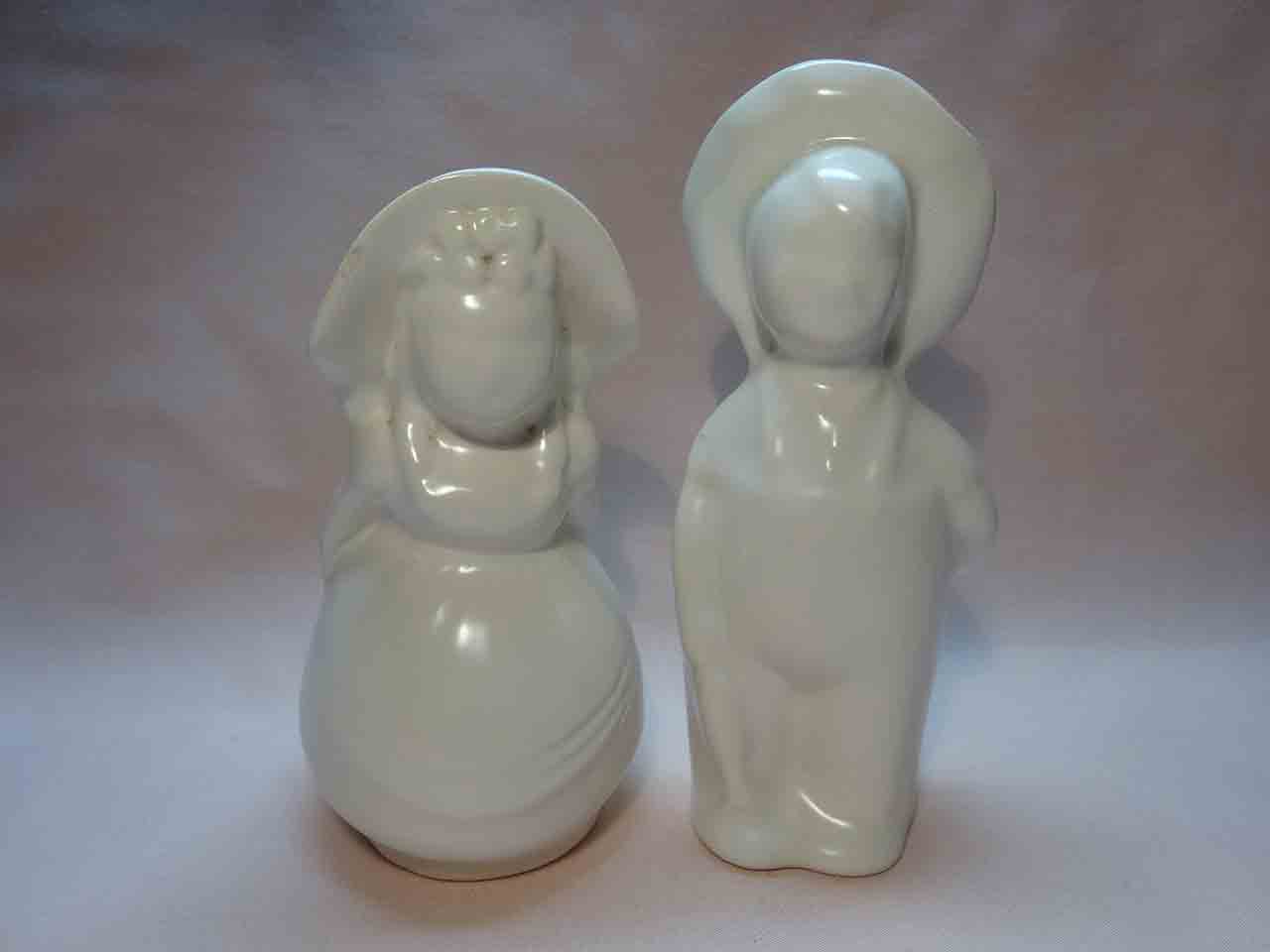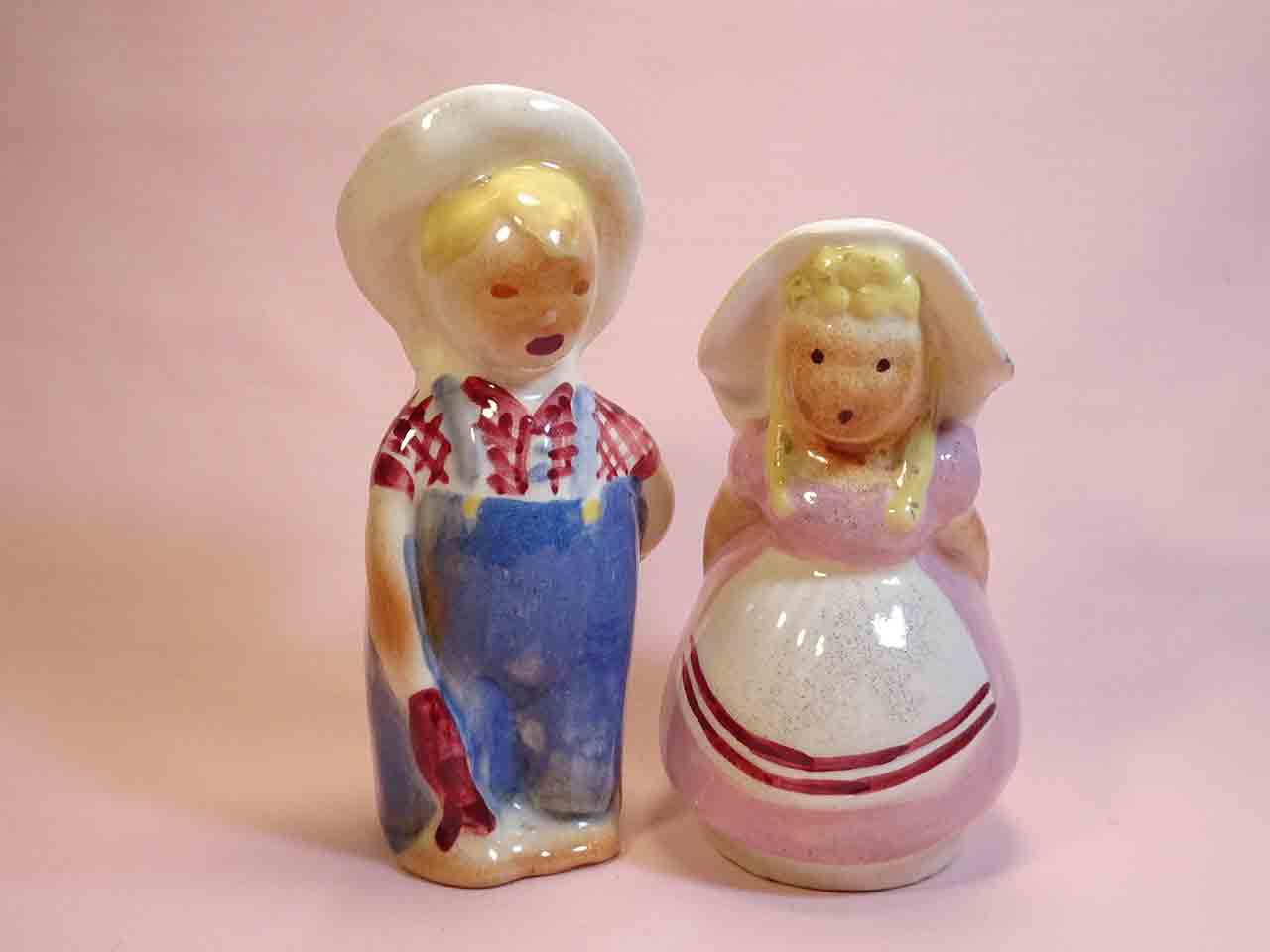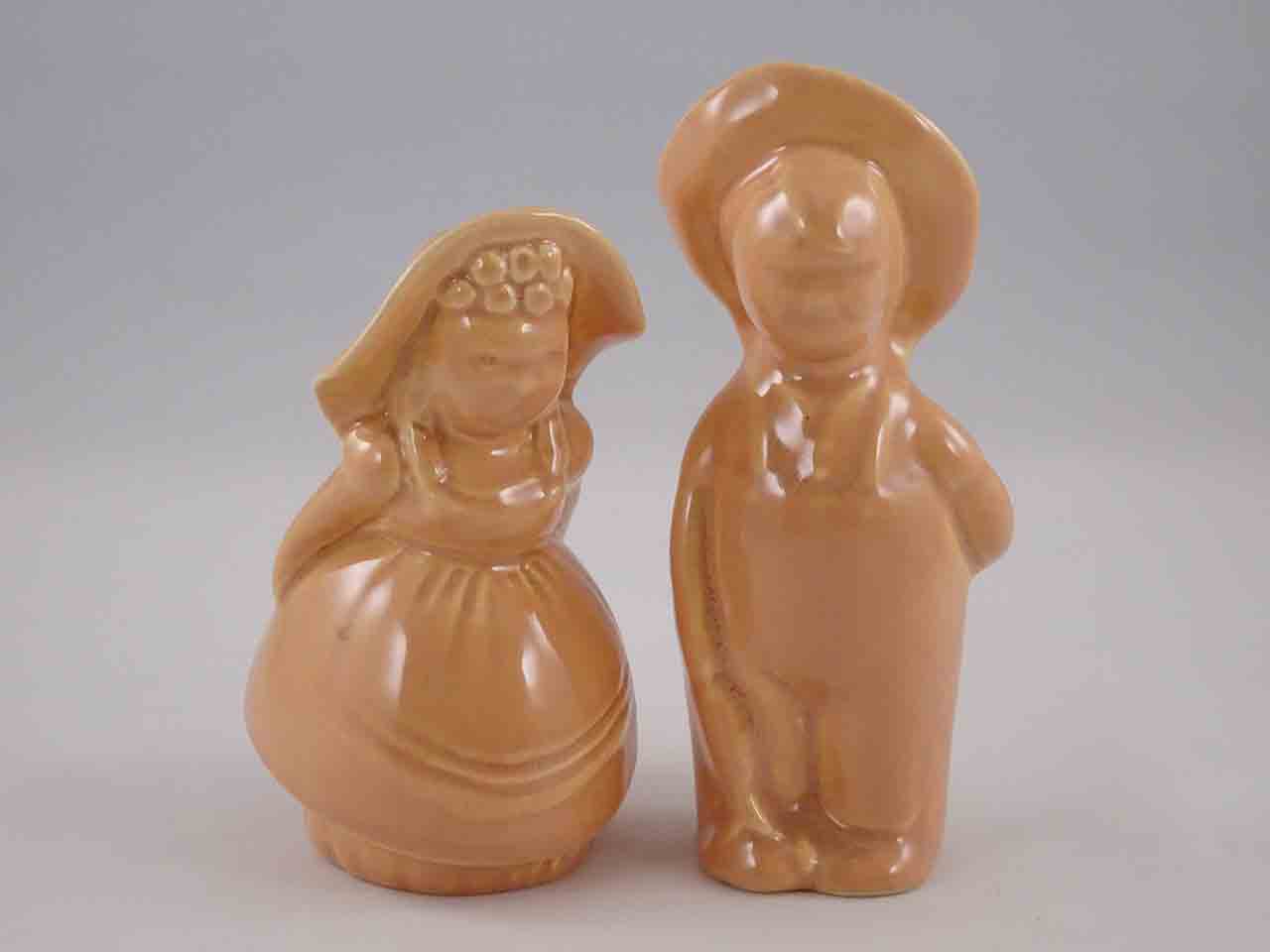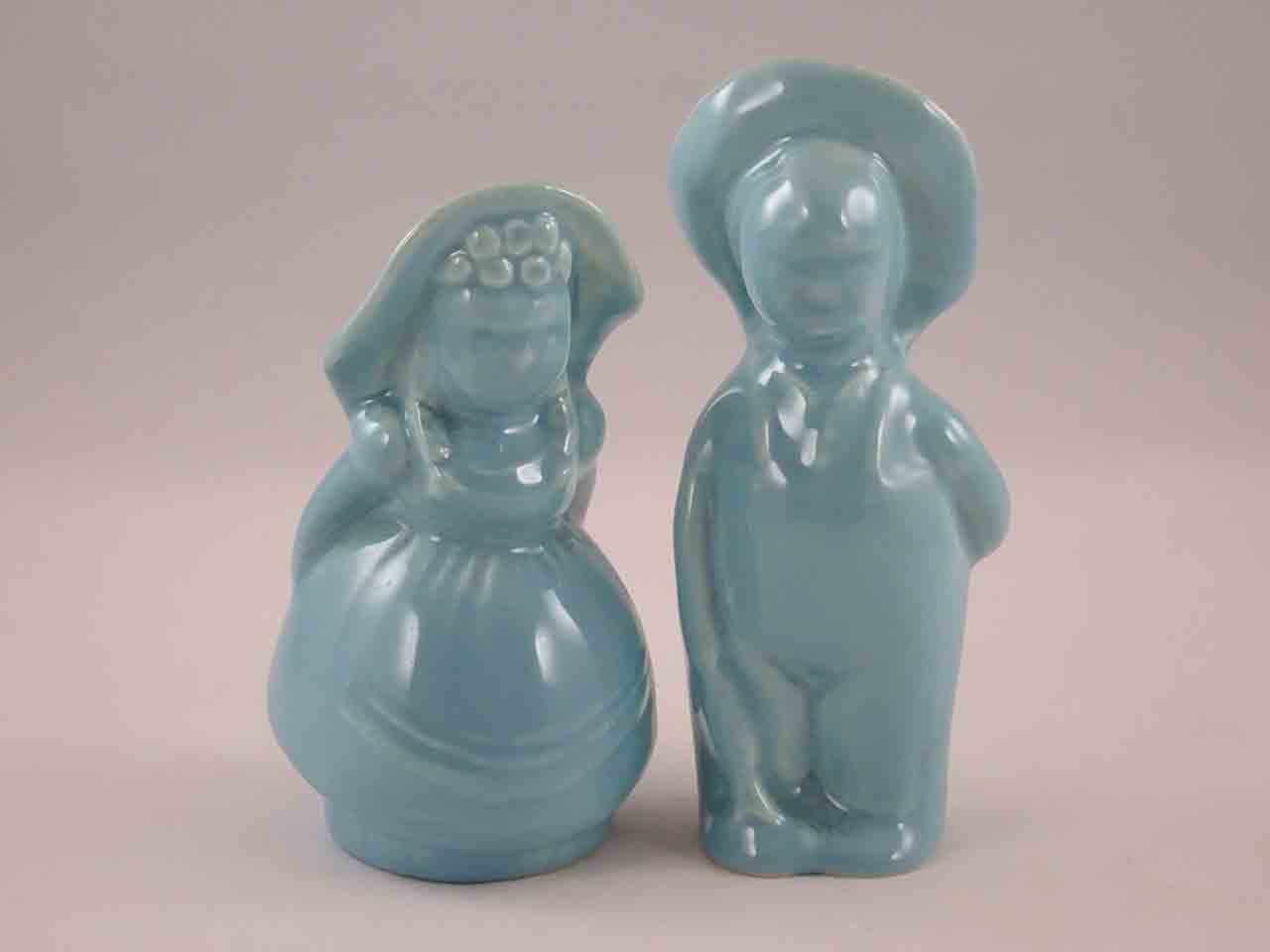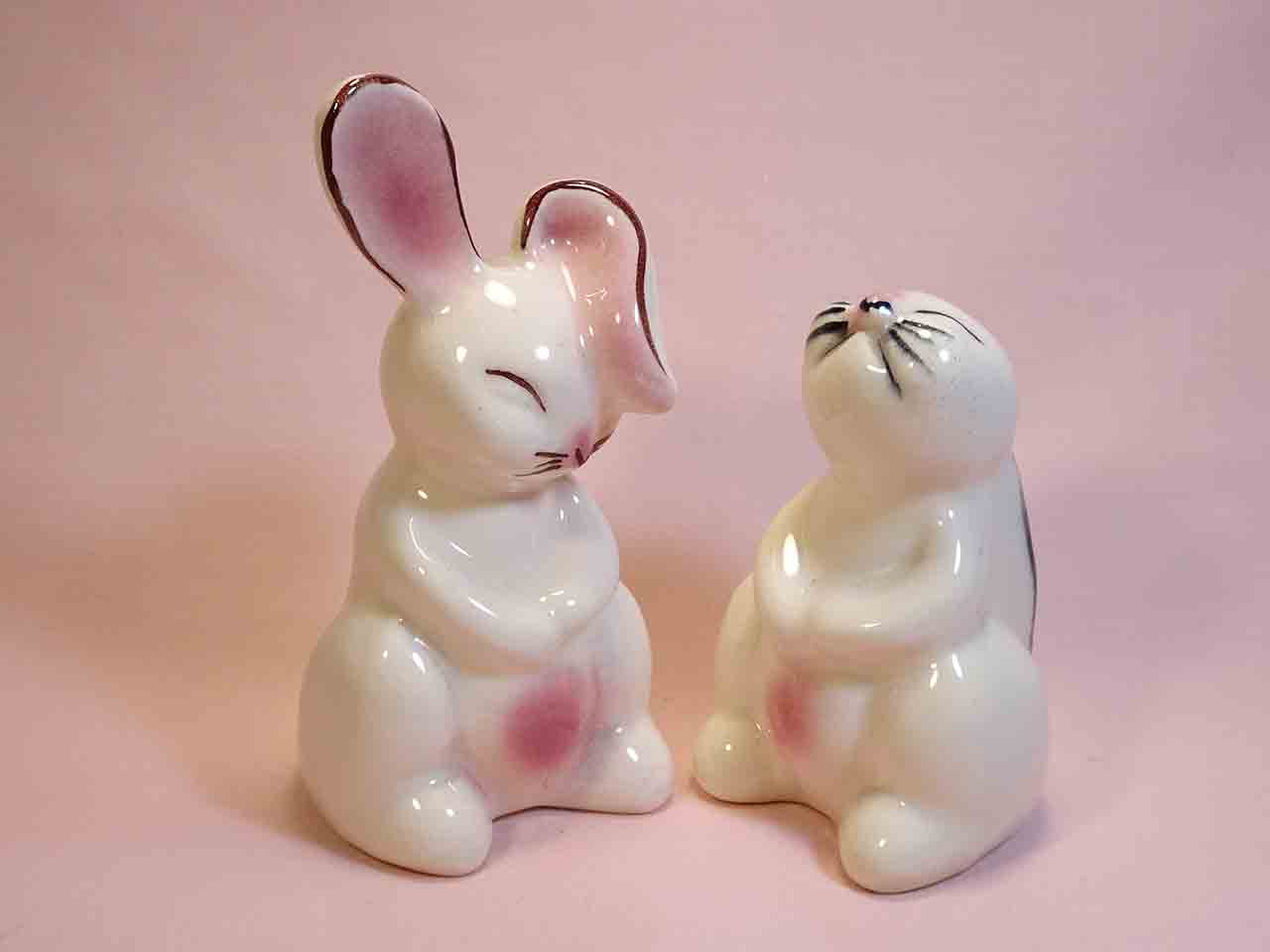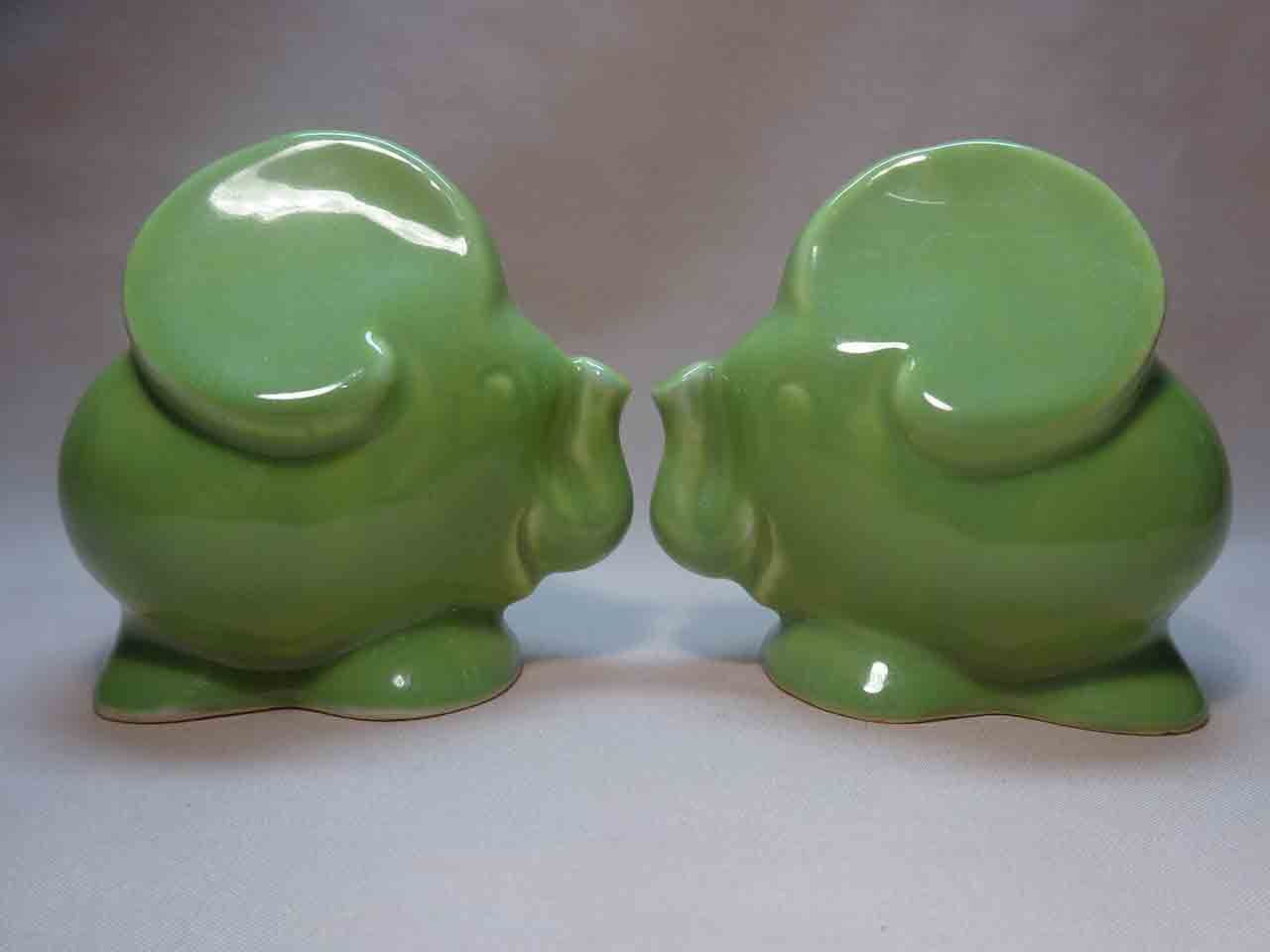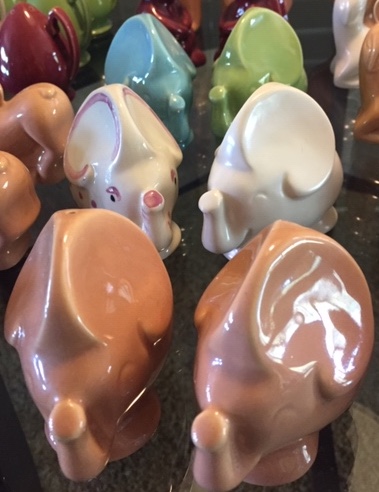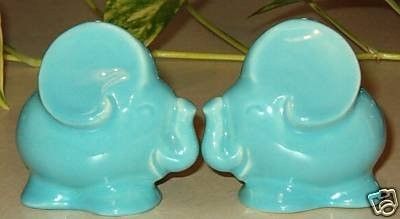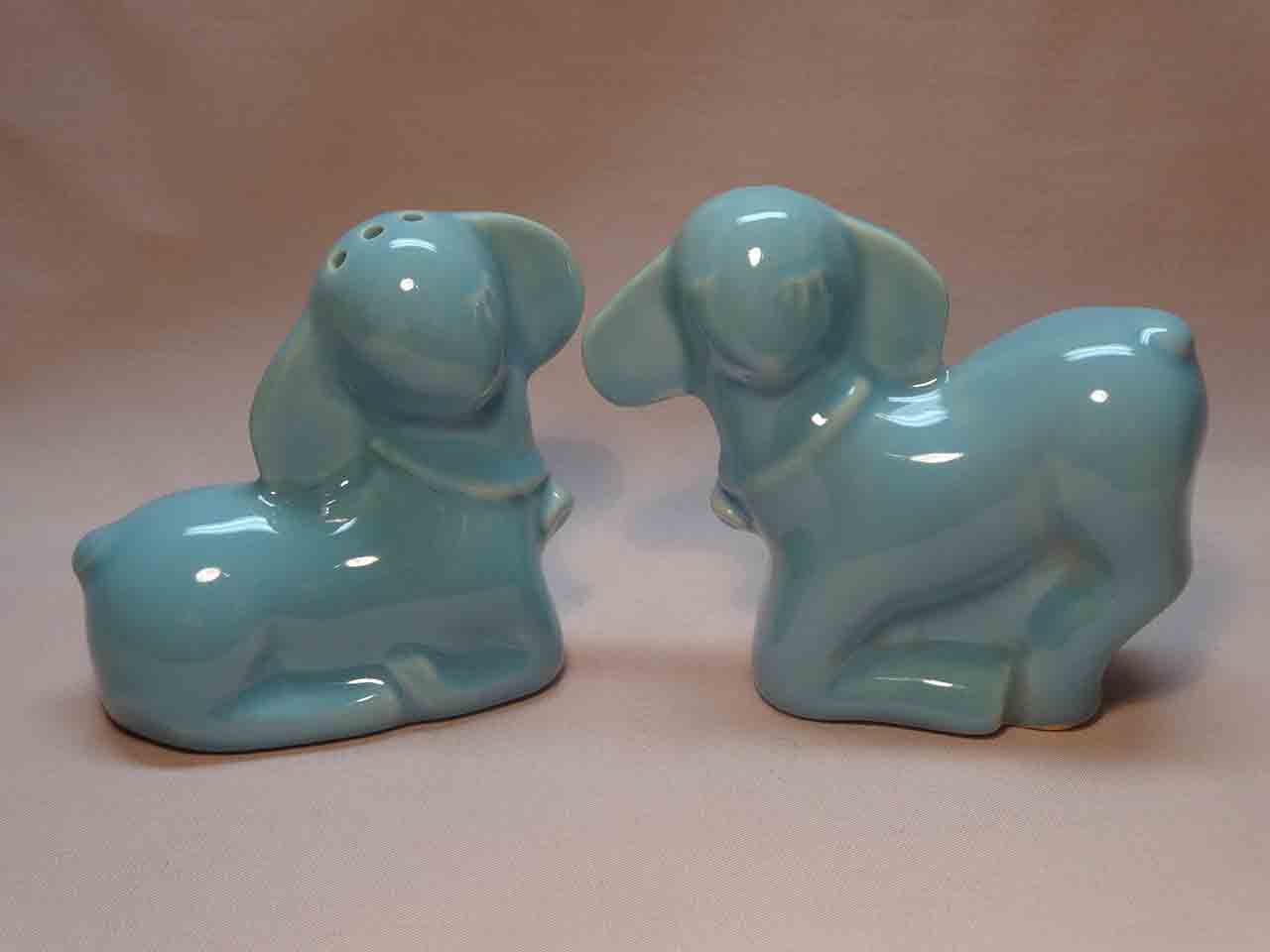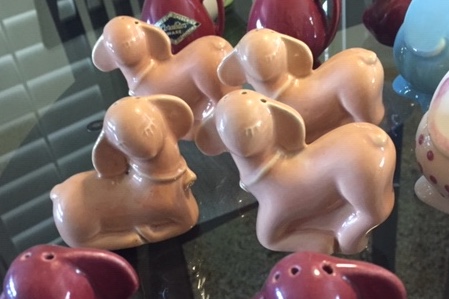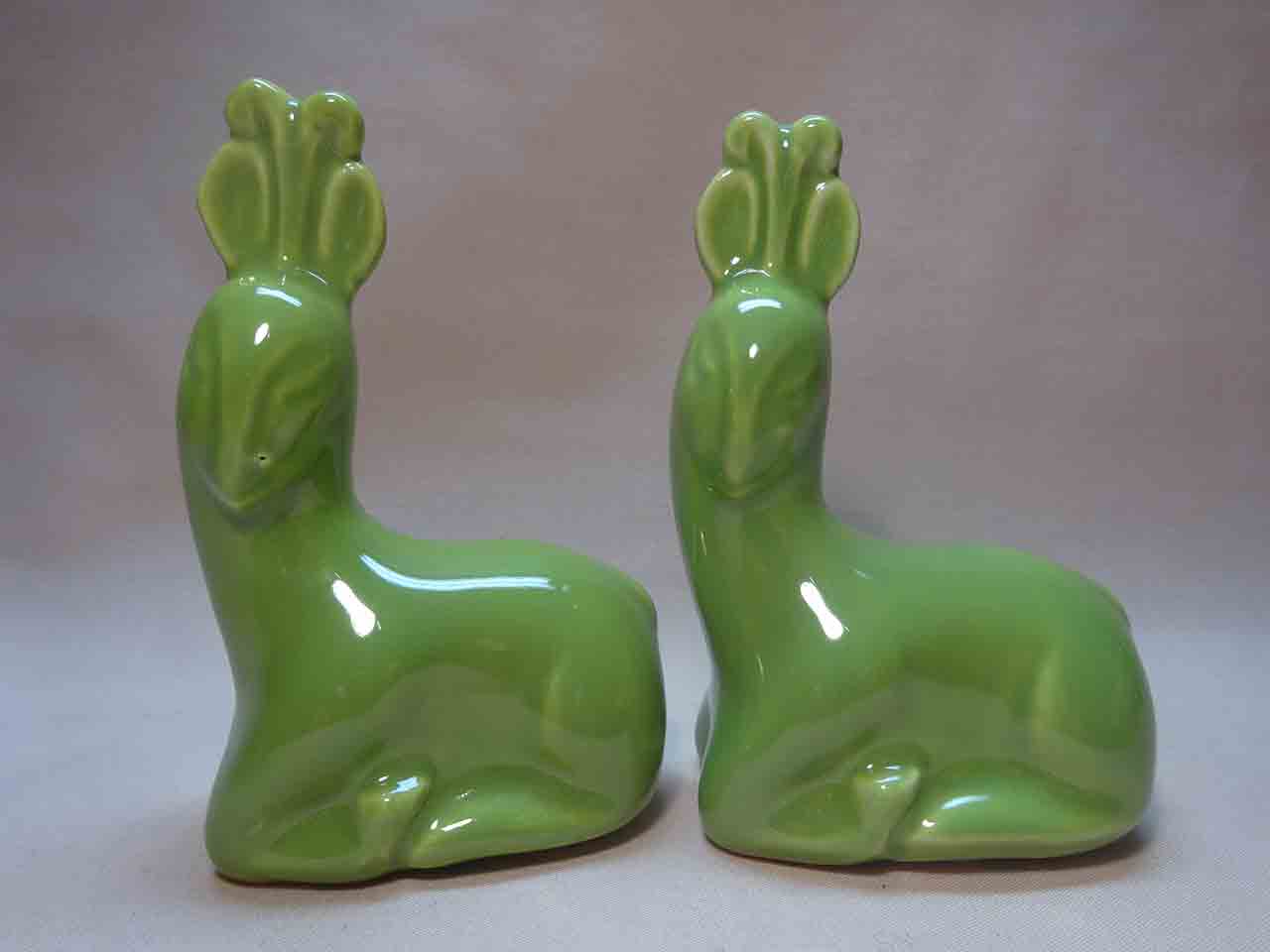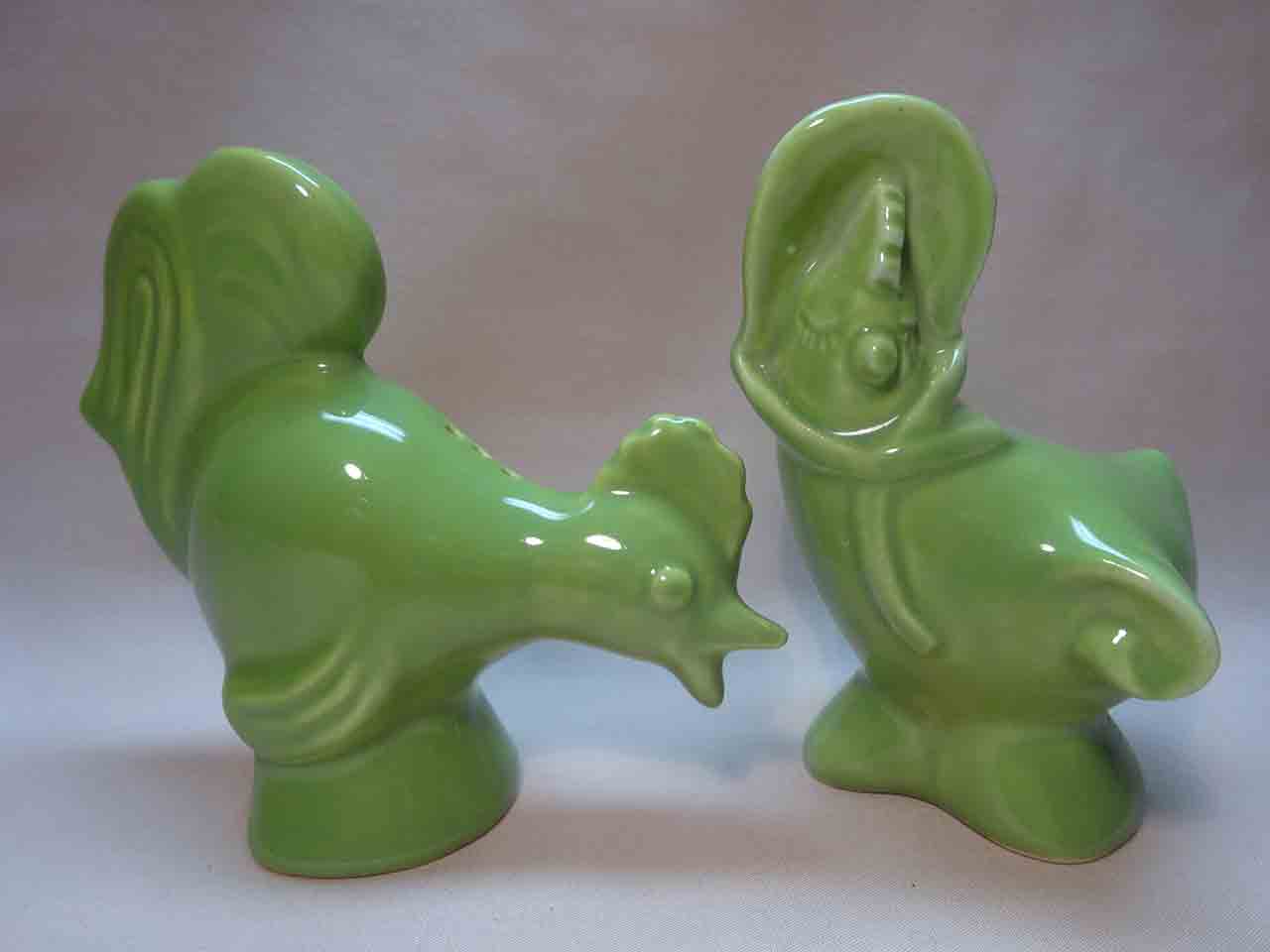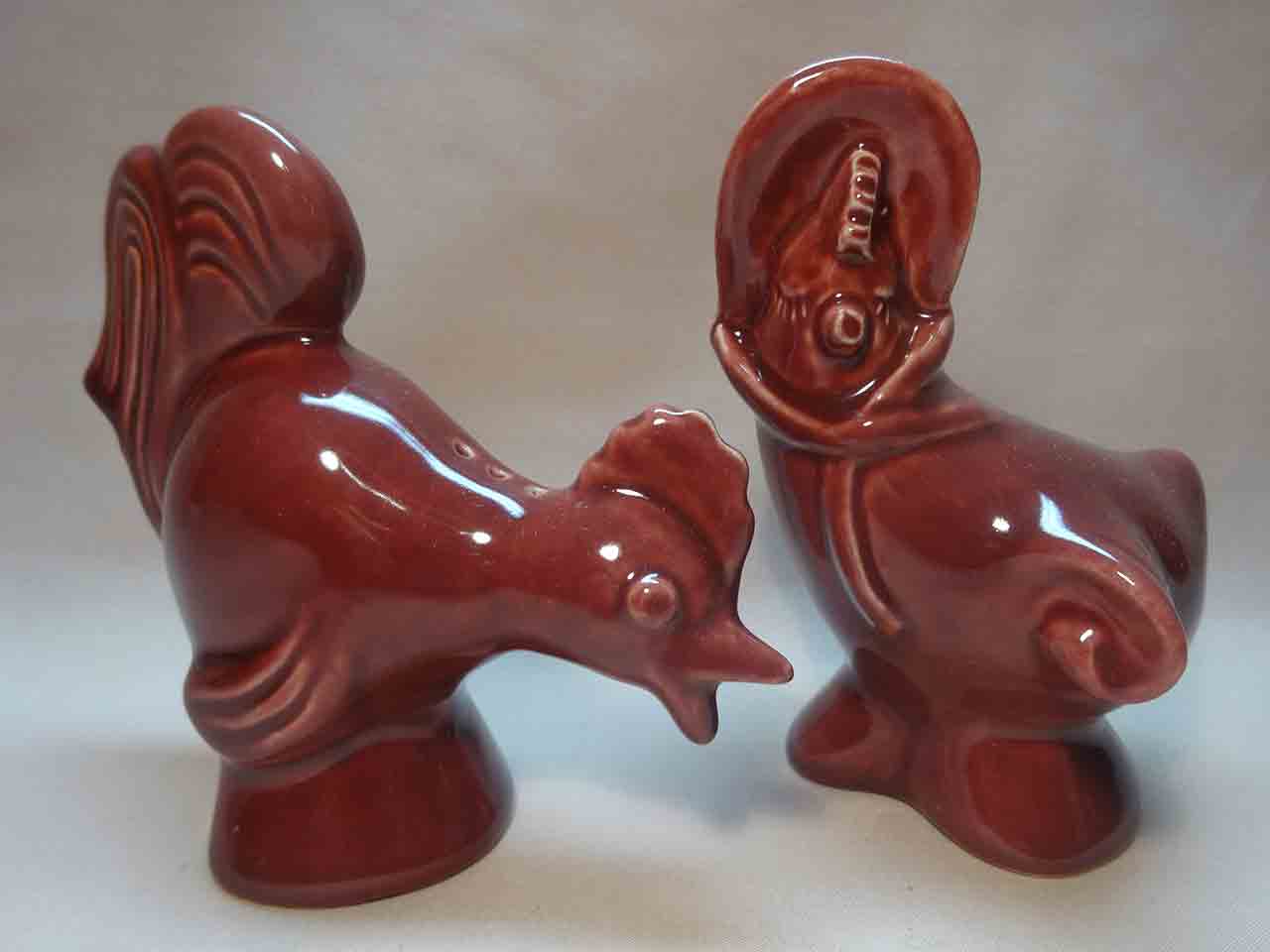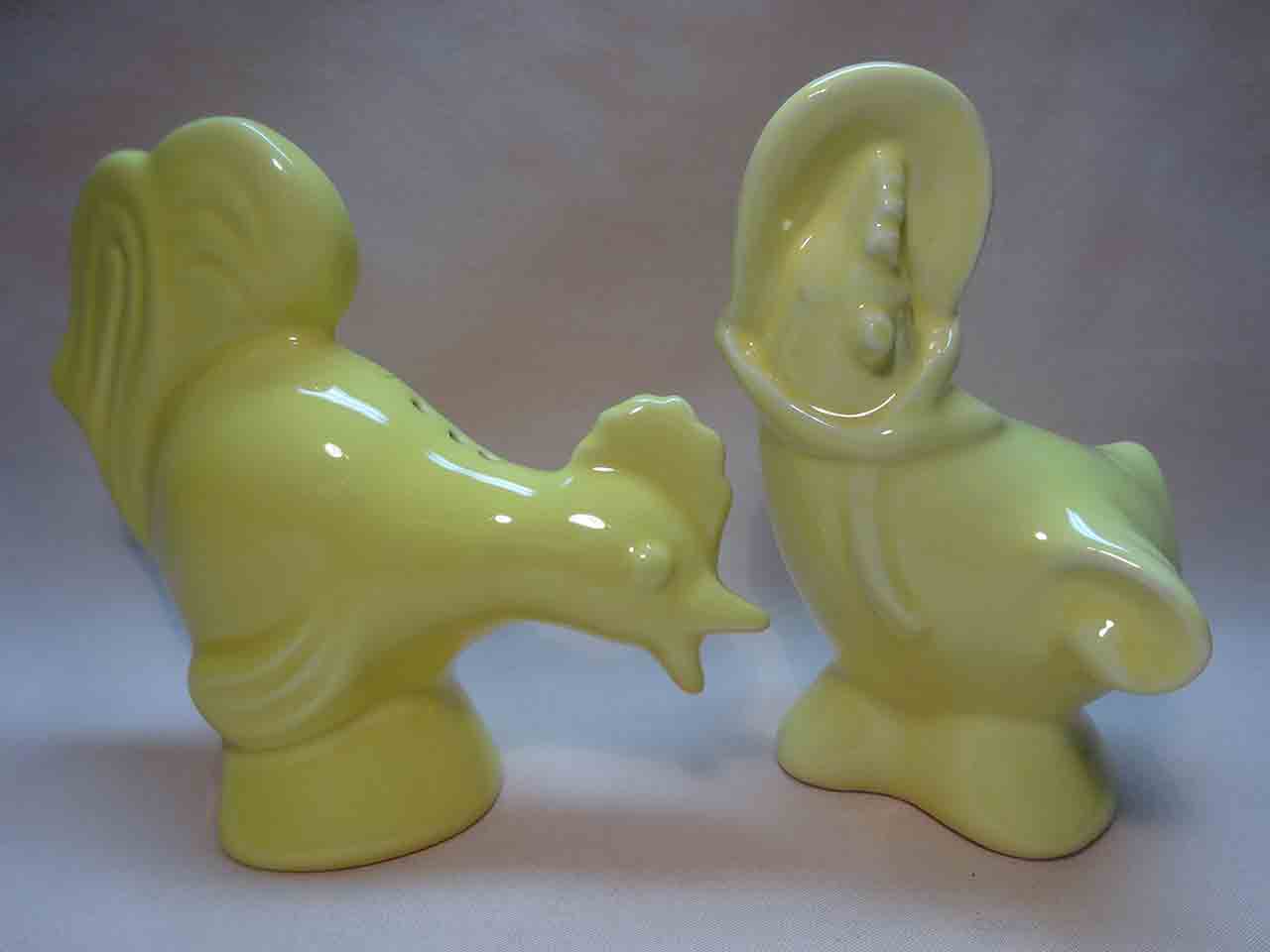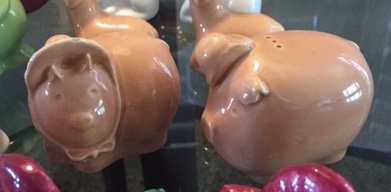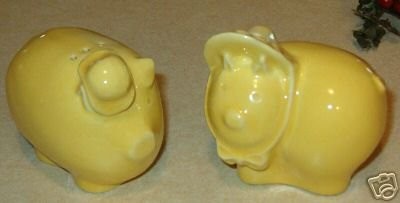 1074 (on all fours) & 1075 (begging) – Daschund Dogs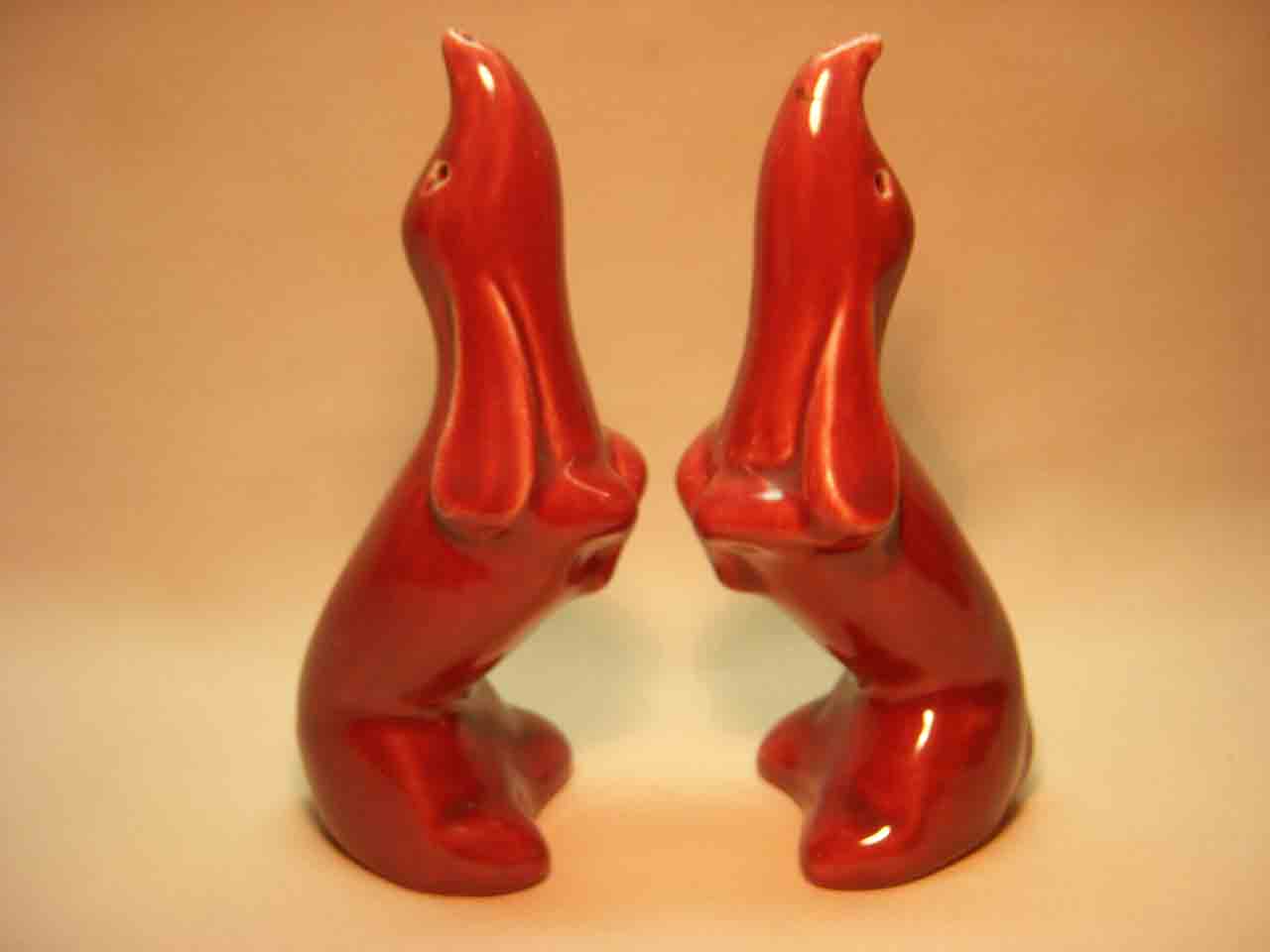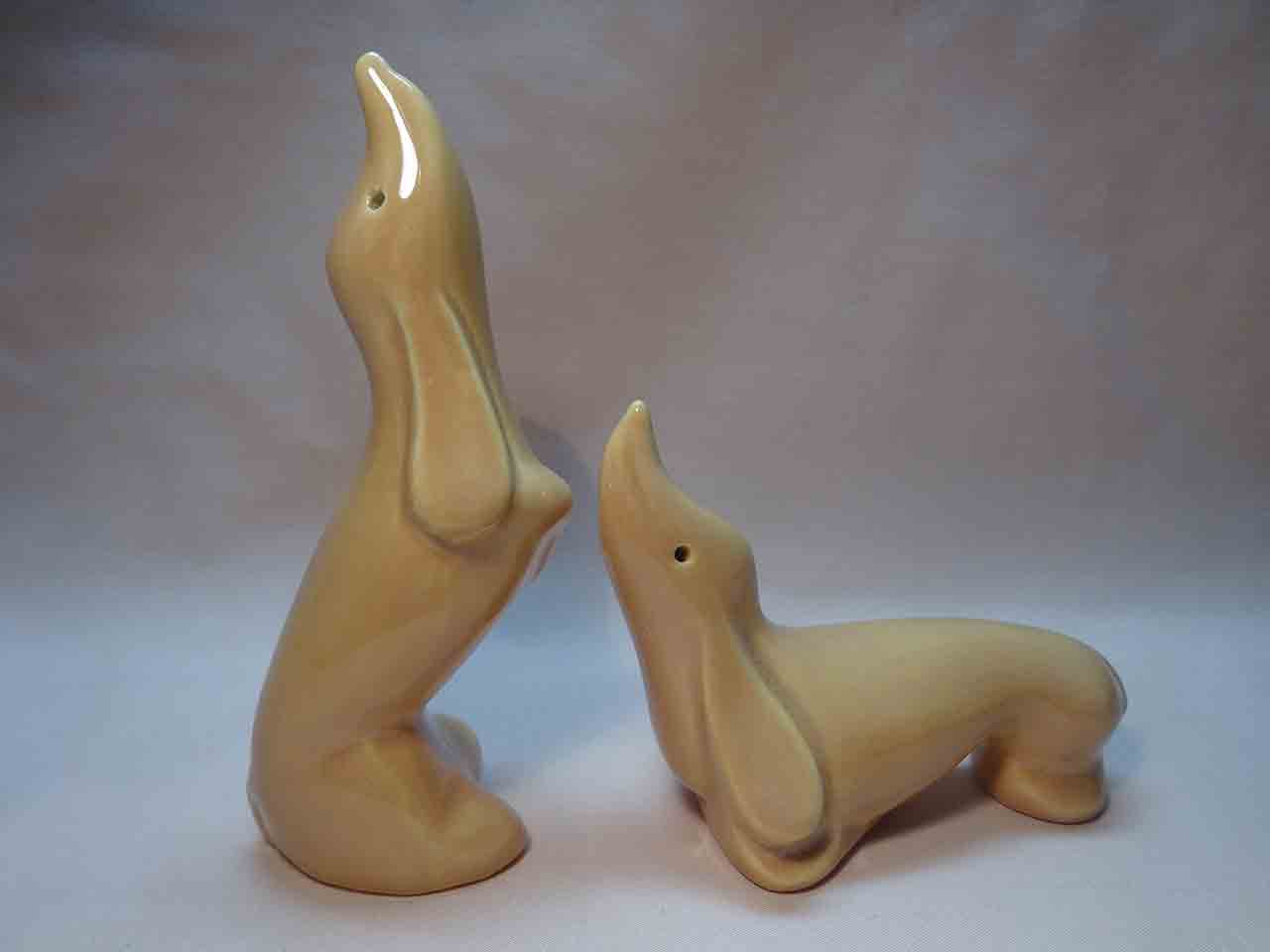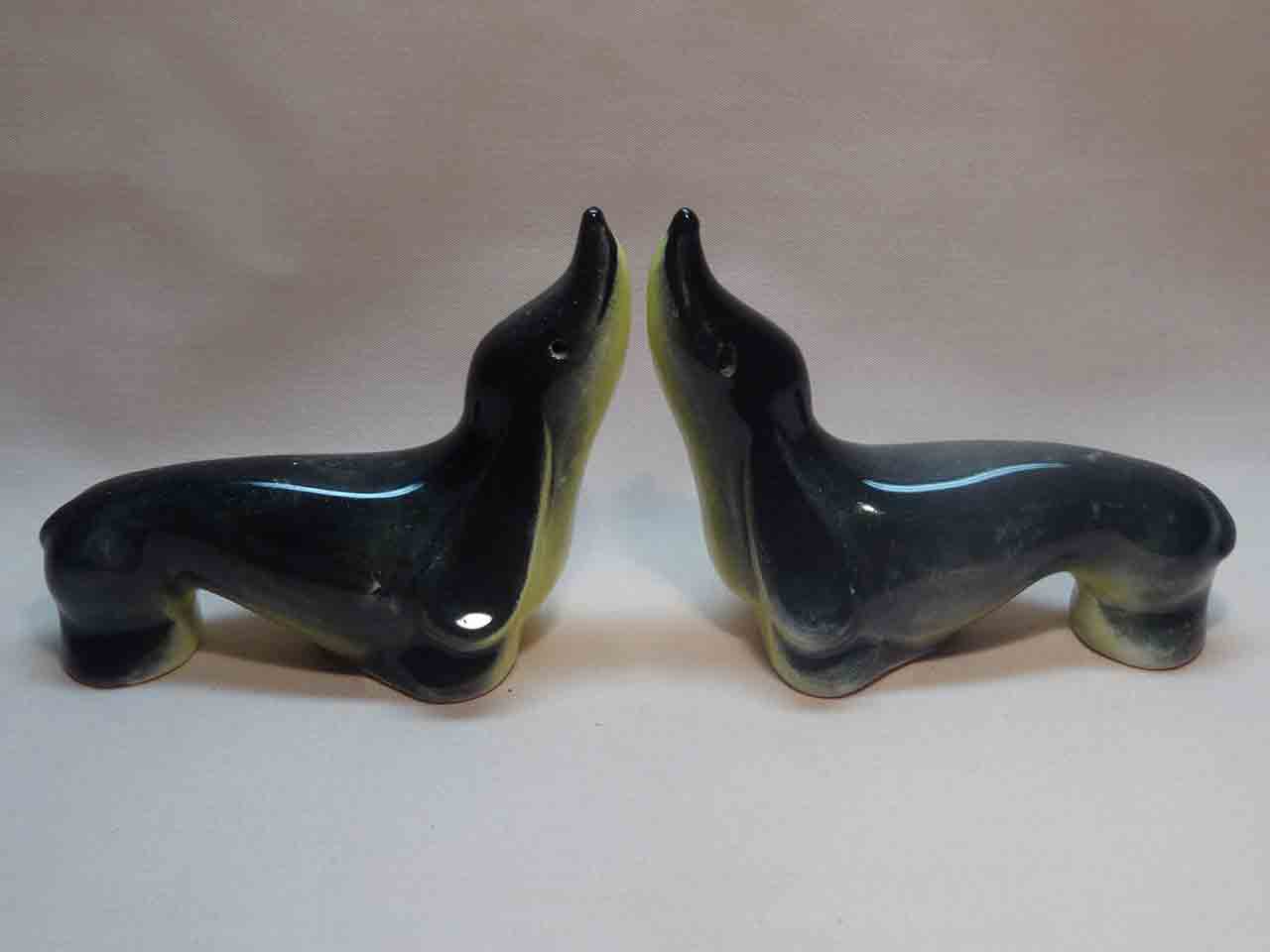 1076 – Long Hair Terrier Dogs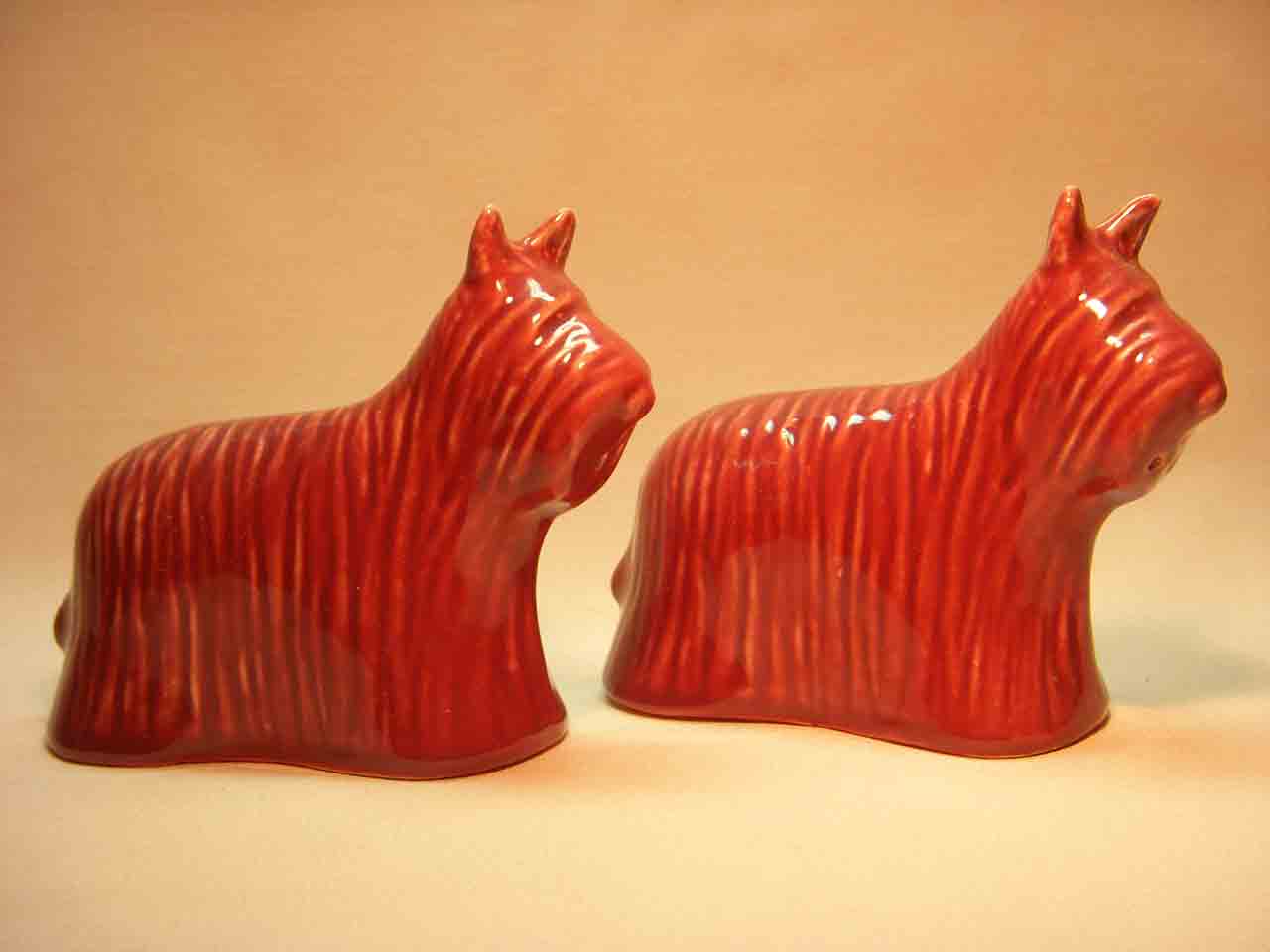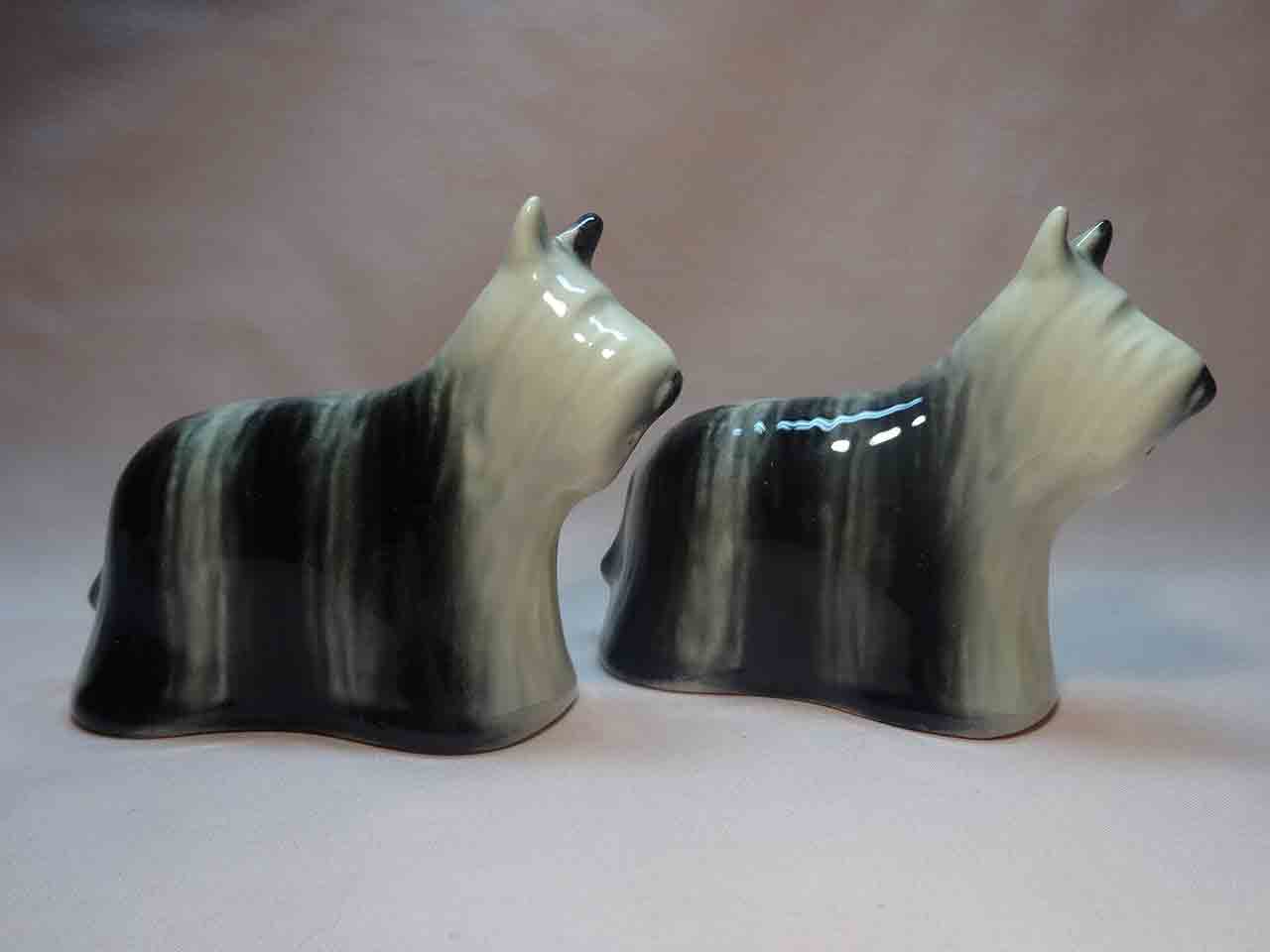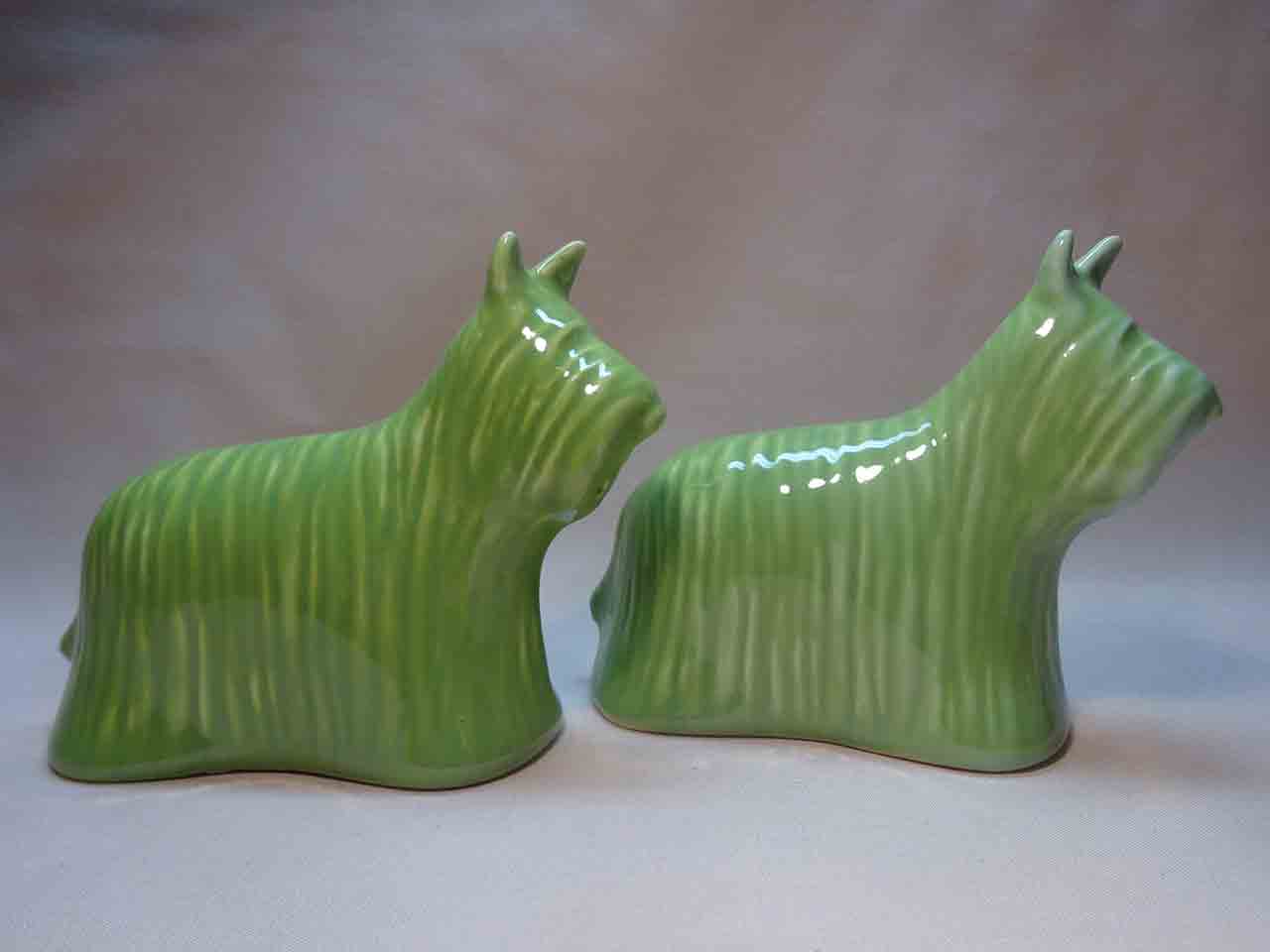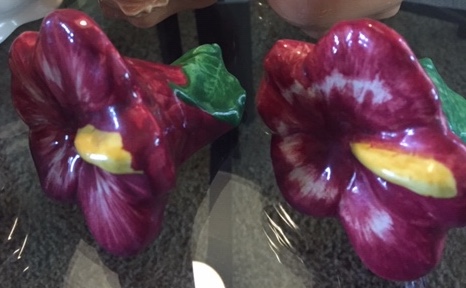 I want to thank our club member Dennis Johnson, who taught me what these wonderful shakers were and shared photos of his collection (see below).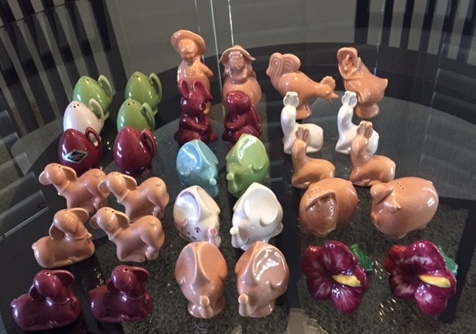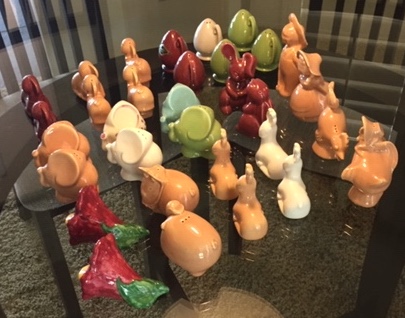 Pacific Pottery by Jeffrey B. Snyder.  2001 by Schiffer Publishing Ltd.

https://www.maximalist.org