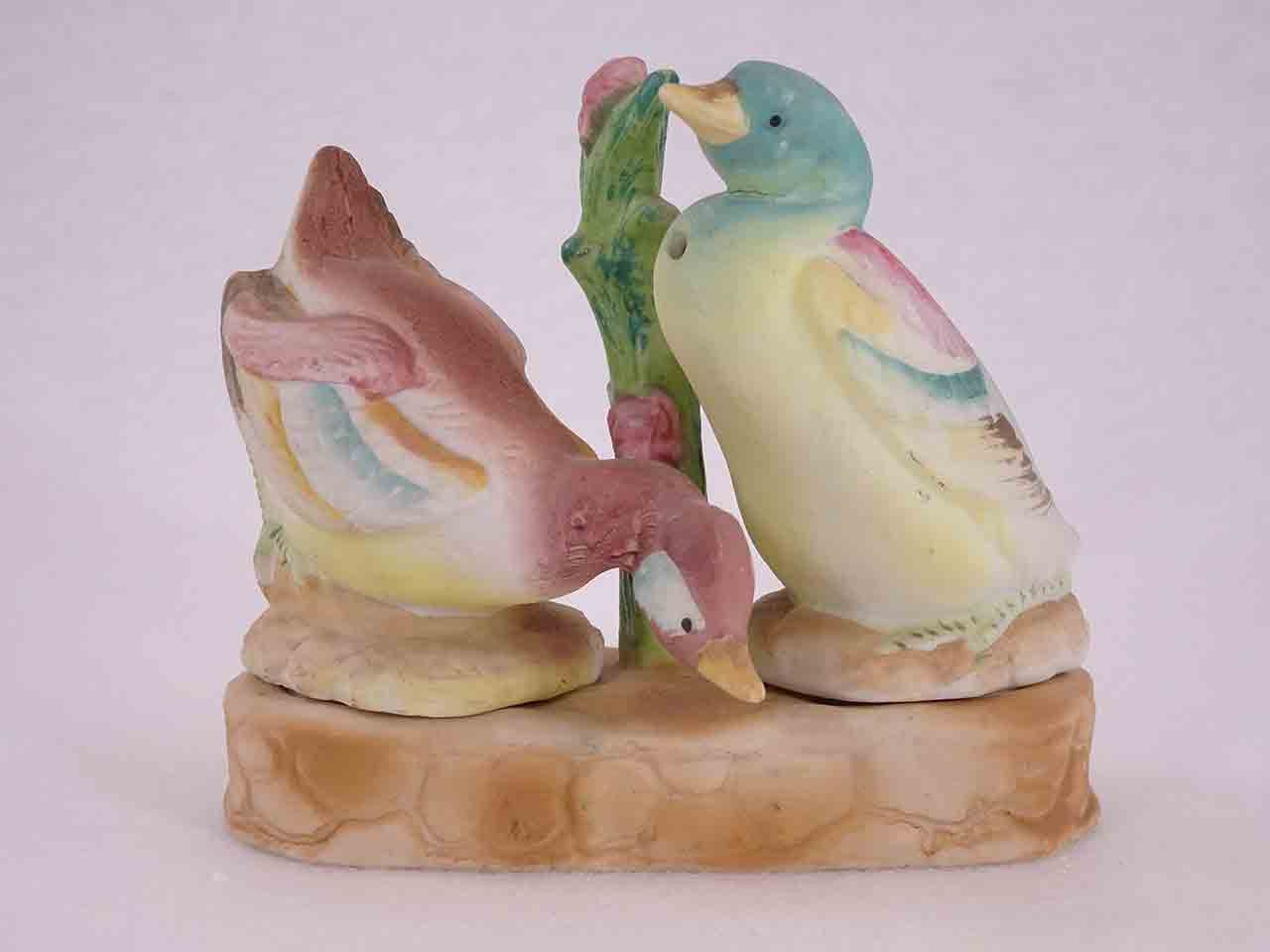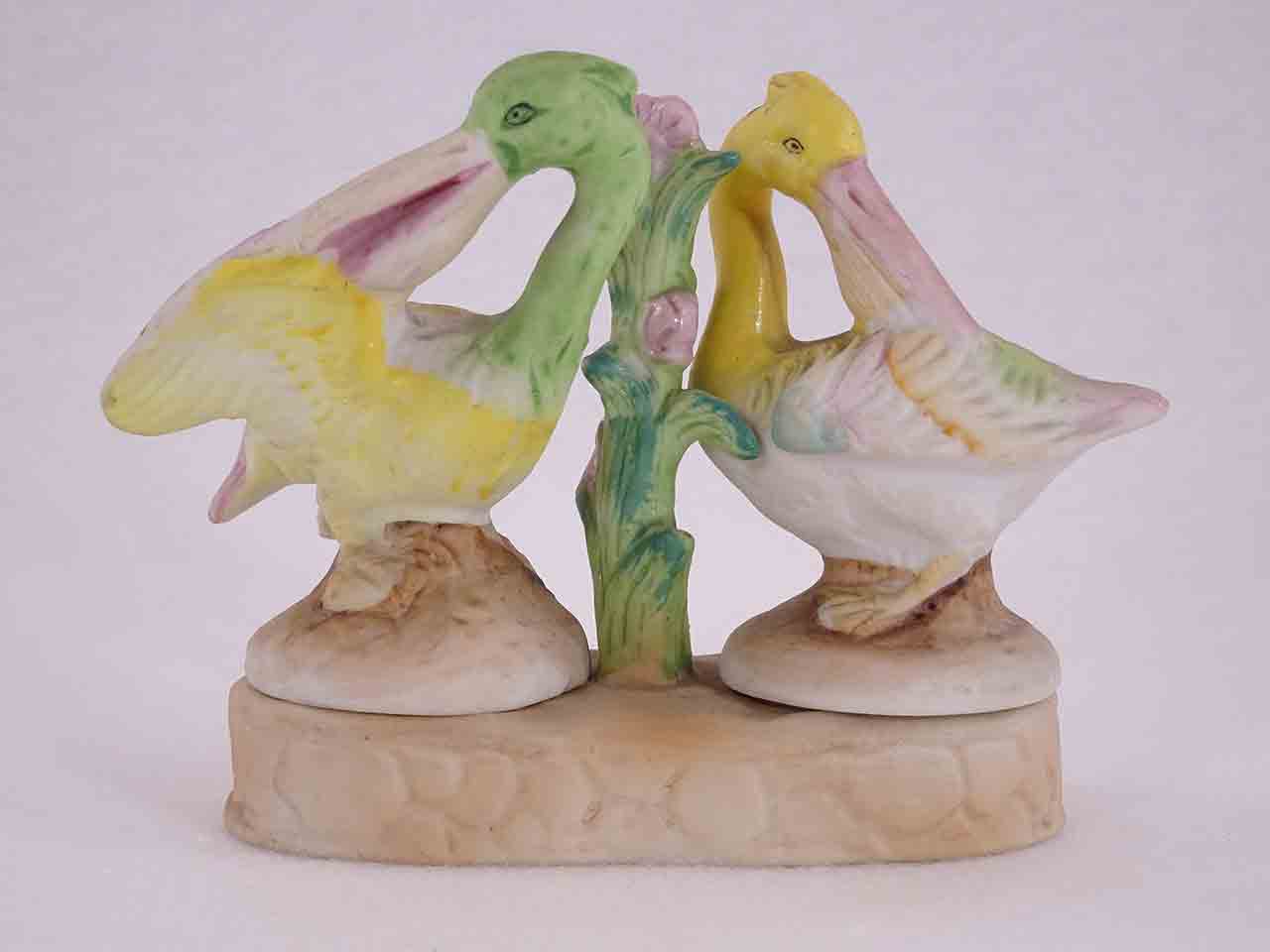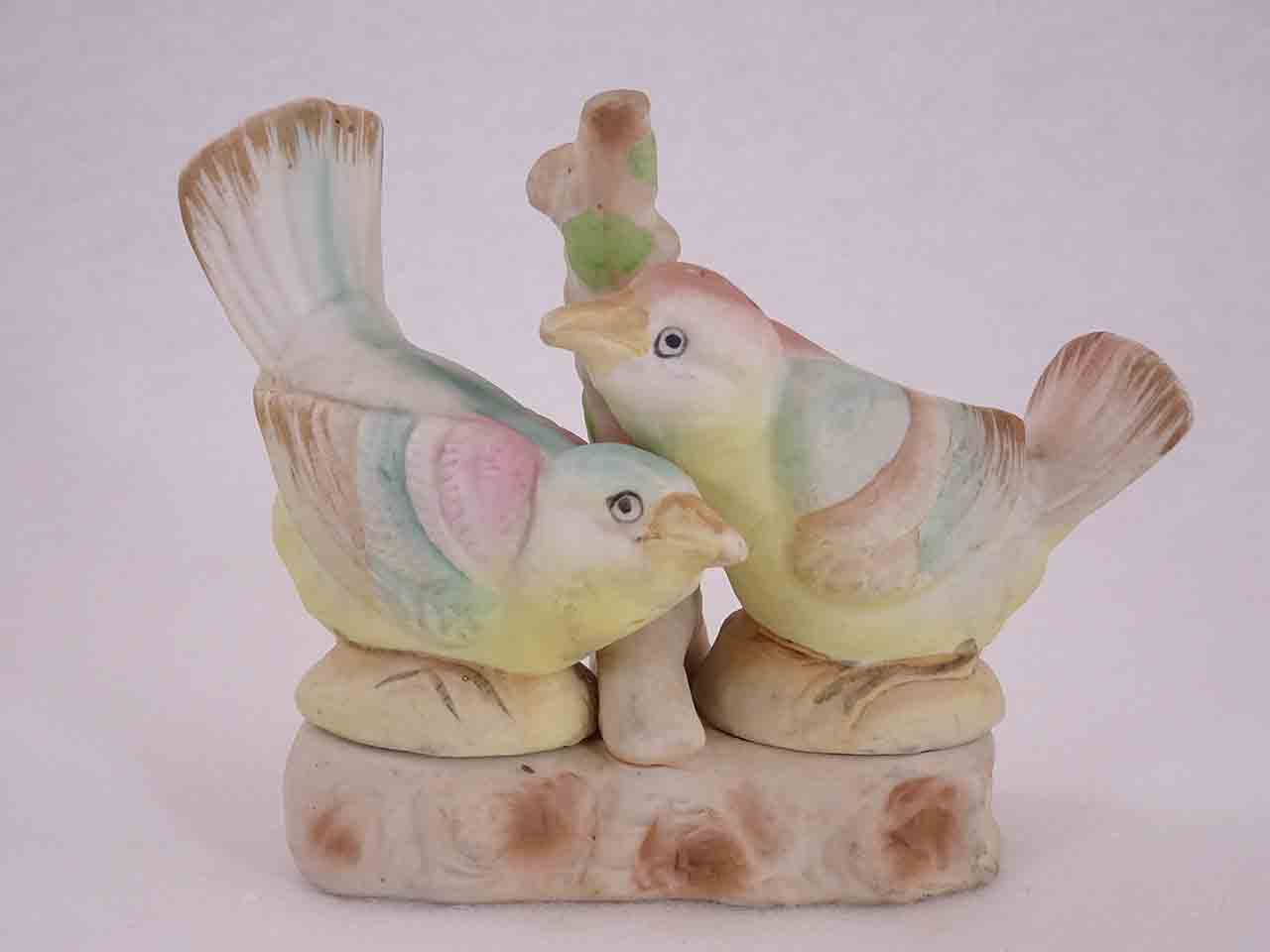 What makes these seven sets all the same:
Stamped in green "Ucagco China Made in Occupied Japan"
All stand about 3'' in height with 3 and 1 pour holes
All have a bisque unglazed finish
What makes these seven sets different:
Three have vests; four don't
The bases and attached stems differ
So are they one large series?  Or two smaller series of clothed and unclothed feathered friends?  You decide.