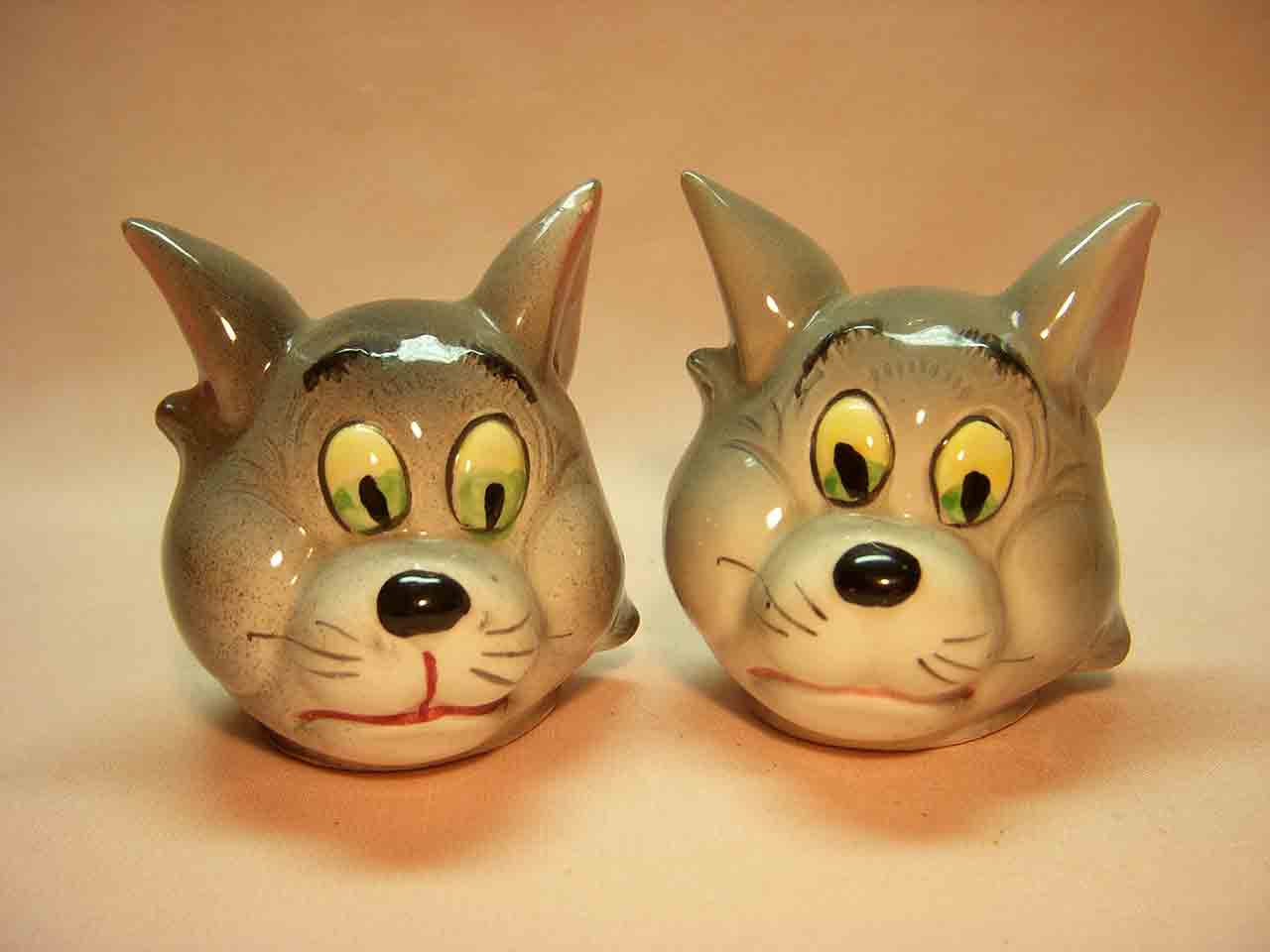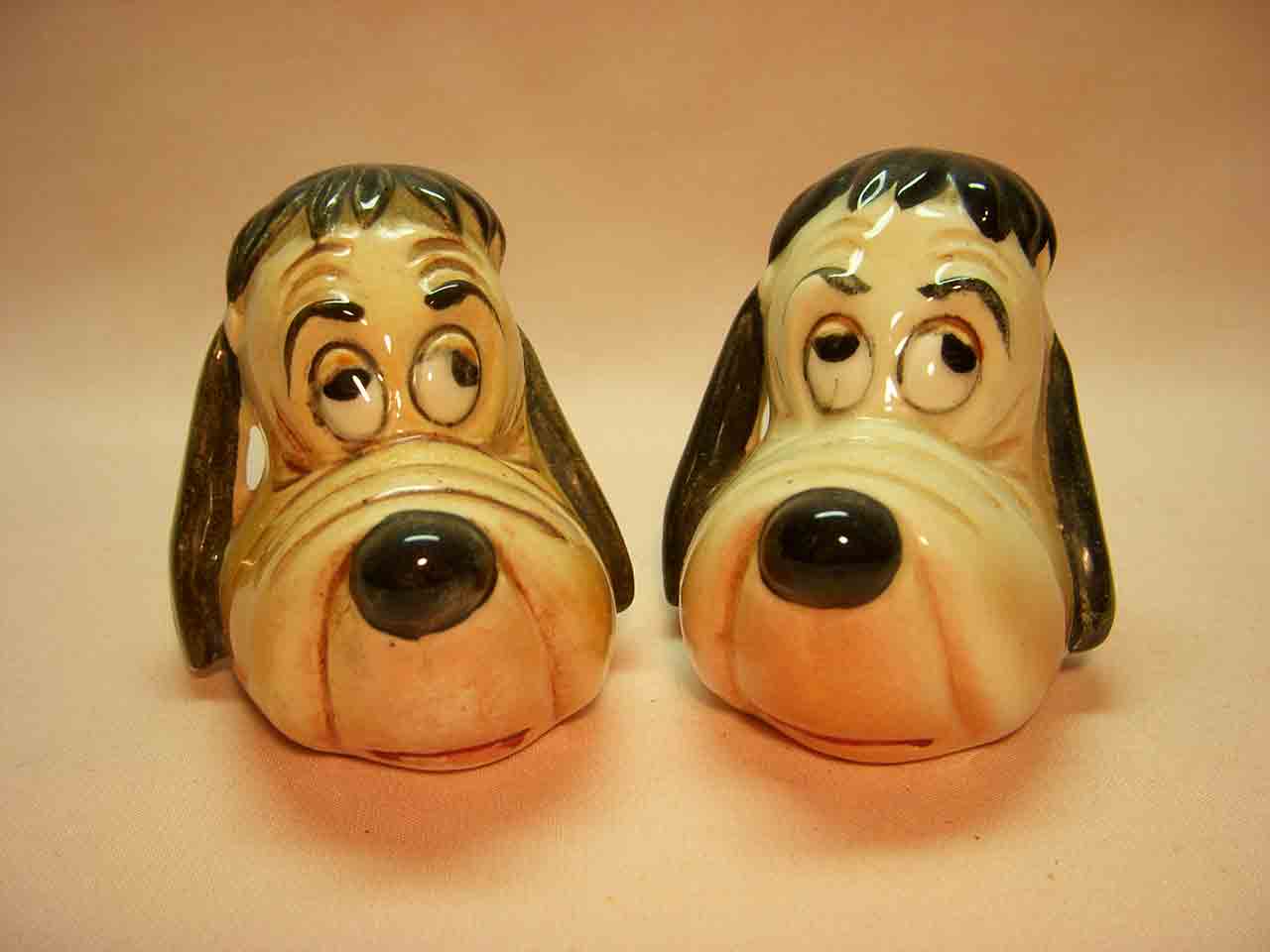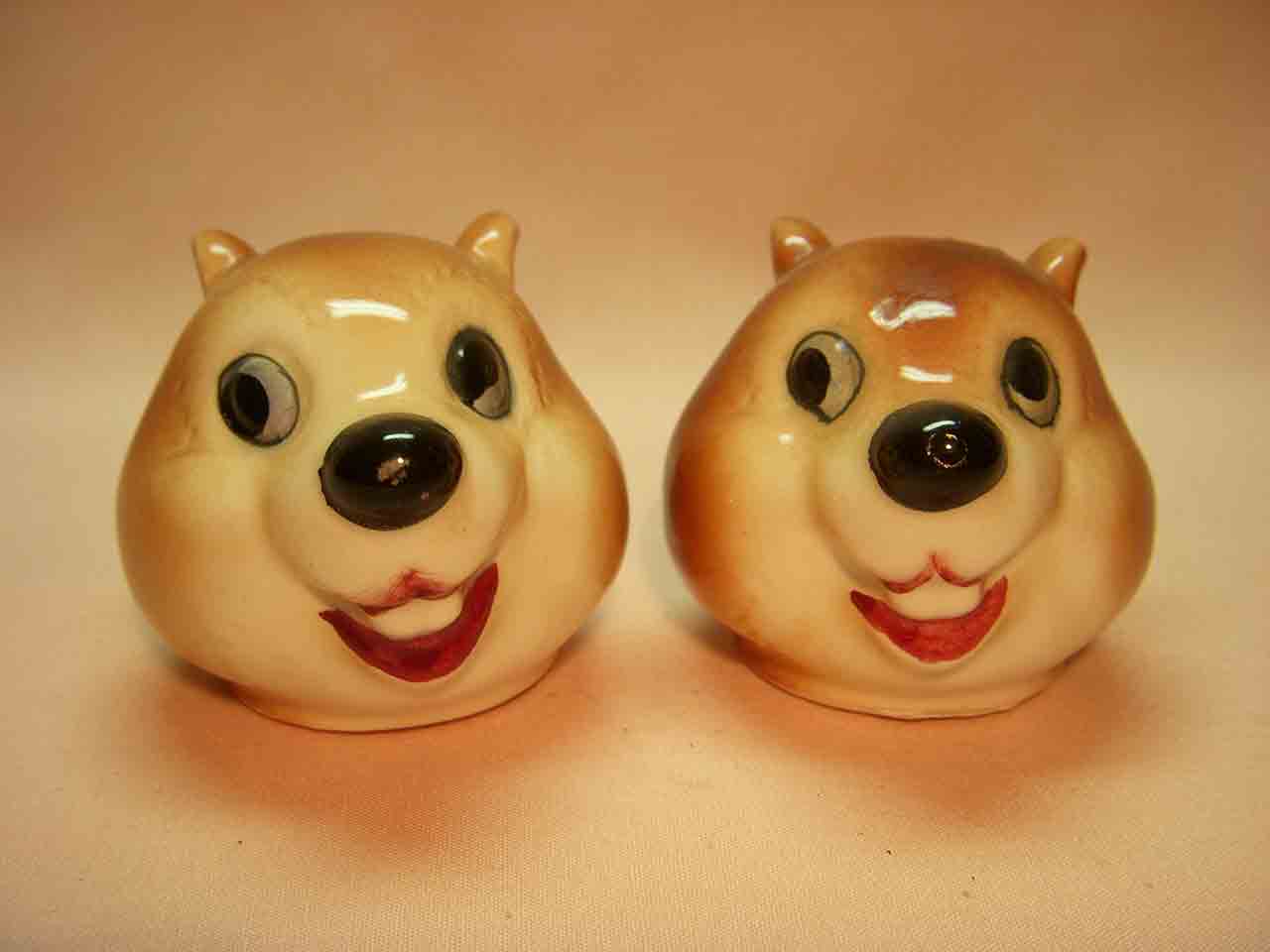 Circa 1950s Japan imports, these 6 sets of small animal heads depicts various cartoon characters from MGM Studios.  They are only about 2'' in height.  A correct set should have a pour hole pattern of 4 and 3.
These sets were originally referenced in Larry Carey & Sylvia Tompkins 1003 Salt & Pepper Shakers book about character shakers on page 78.
They can be fun to collect because now-a-days people don't recognize them as cartoon characters and you can buy them for a small fraction of what they used to be valued.