It was my pleasure to get together with Dianne Thorn and learn about her journey as a novelty salt and pepper shaker collector.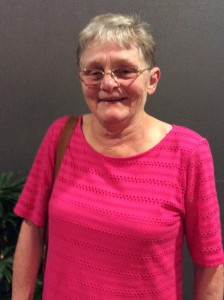 Dianne's grandmother was a salt and pepper shaker collector and when Dianne was 12 years old, her grandmother died. Her grandmother's collection, which consisted of about 100 assorted shaker sets, including appliance type sets, some minis, and some animals, was left to Dianne. The collection was boxed up and presented to Dianne when she was 18 years old.
Dianne did not really begin to get serious about shakers until the 1980's. Dianne found one of her first set of nodders at a local auction and then she was "off and running." She set out to collect all things nodder – shakers, ashtrays, planters – you name it. If it was a nodder, Dianne added it to her collection.
About Dianne's Collection
Dianne, at the peak of her collection period, besides nodders also had an extensive Asian inspired salt and pepper shaker collection. Dianne got started on this part of her collection when her mother-in-law gave her the collection of Japanese shakers she had collected in the 1950's when her husband, a career military man, was stationed in Japan.
Christmas-themed, Goebel, Lenox, mini's made by Sandy Srp, Allyson Nagel, Laura Urban, Convention and Chapter sets rounded out the scope of Dianne's extensive collection.
When her collection was at its peak, it numbered well over 5,000 sets.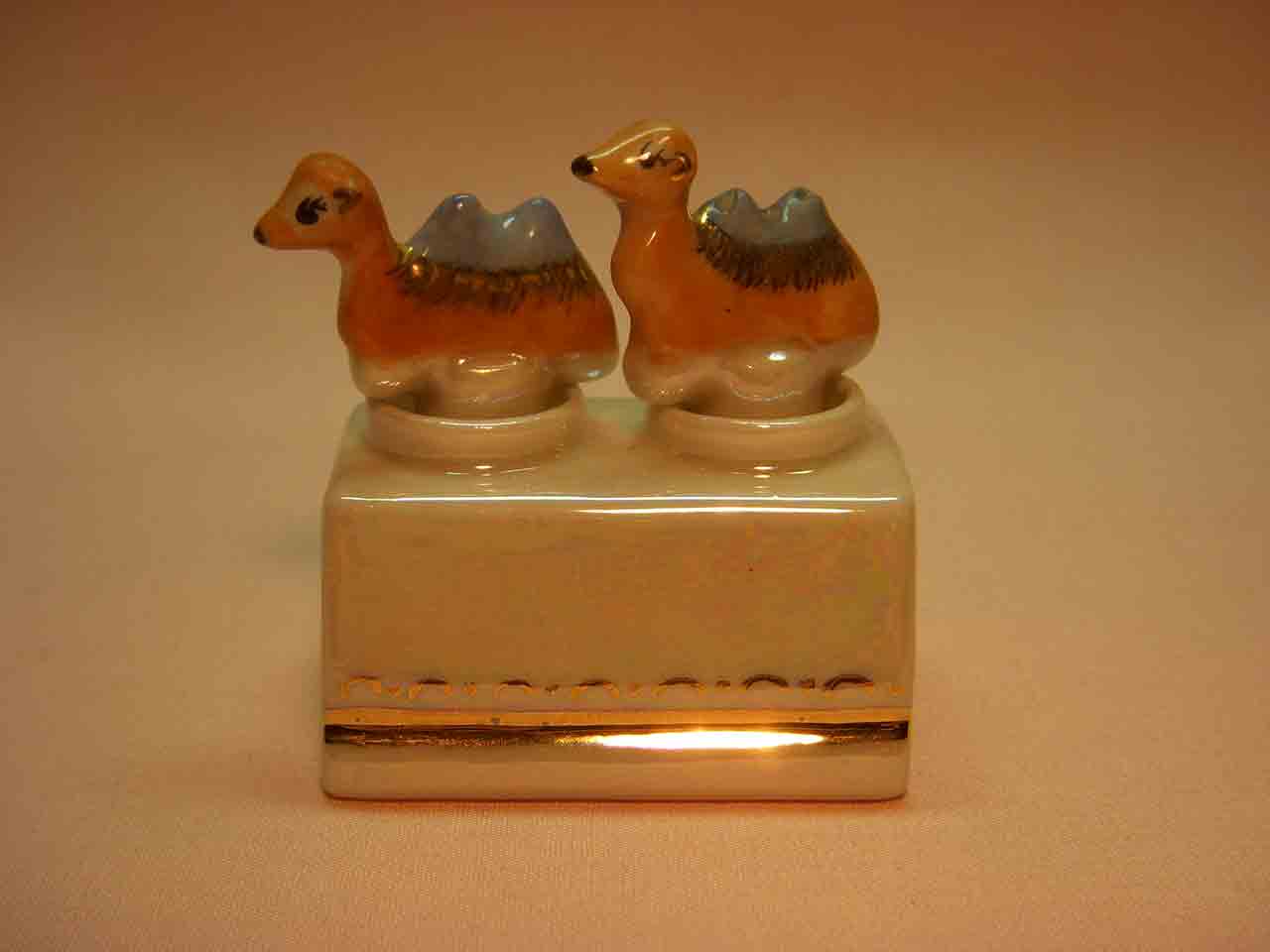 Miniature Camels Nodder by Laura Urban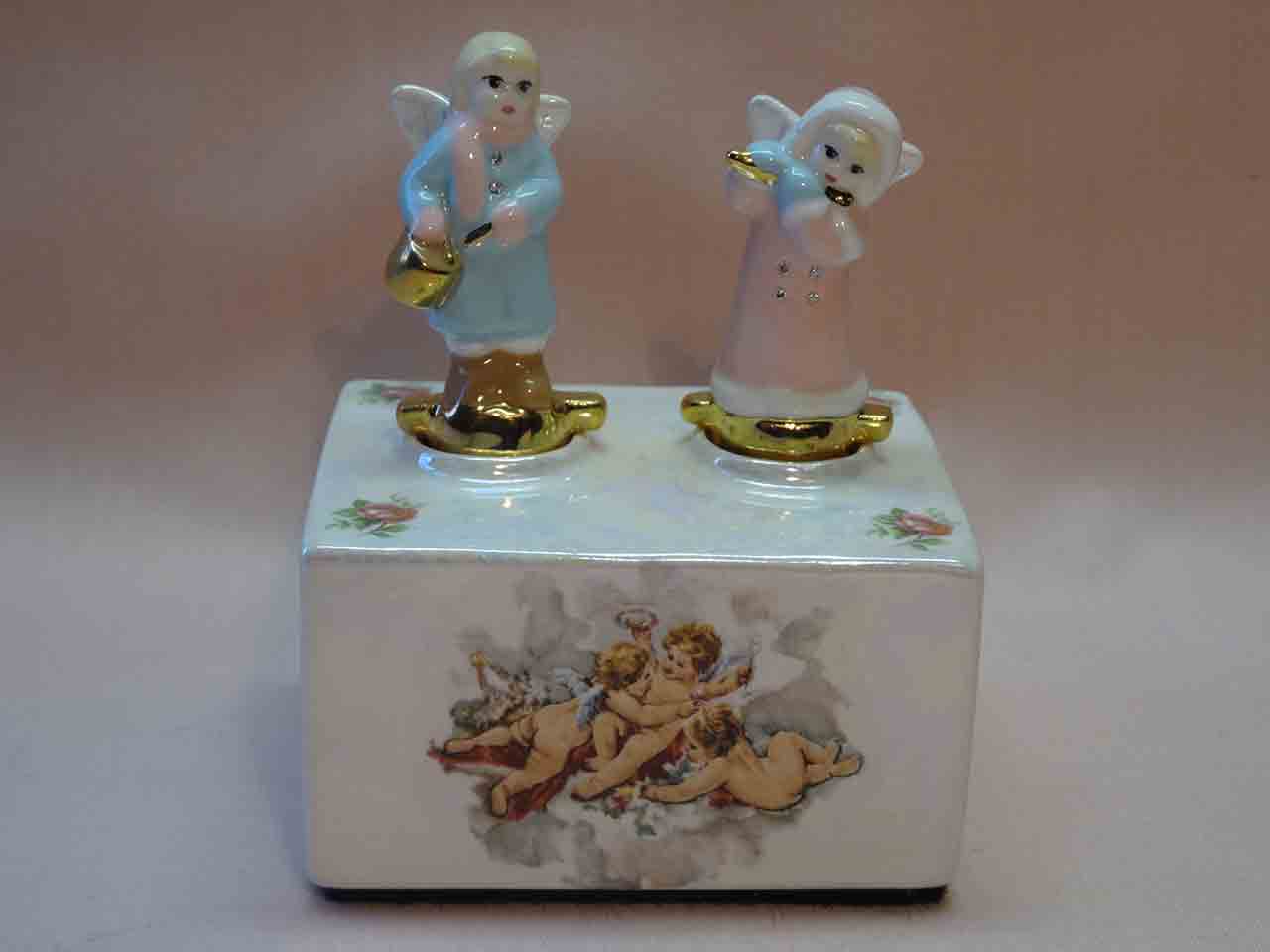 Miniature Victorian Angels Nodder by Sandy Srp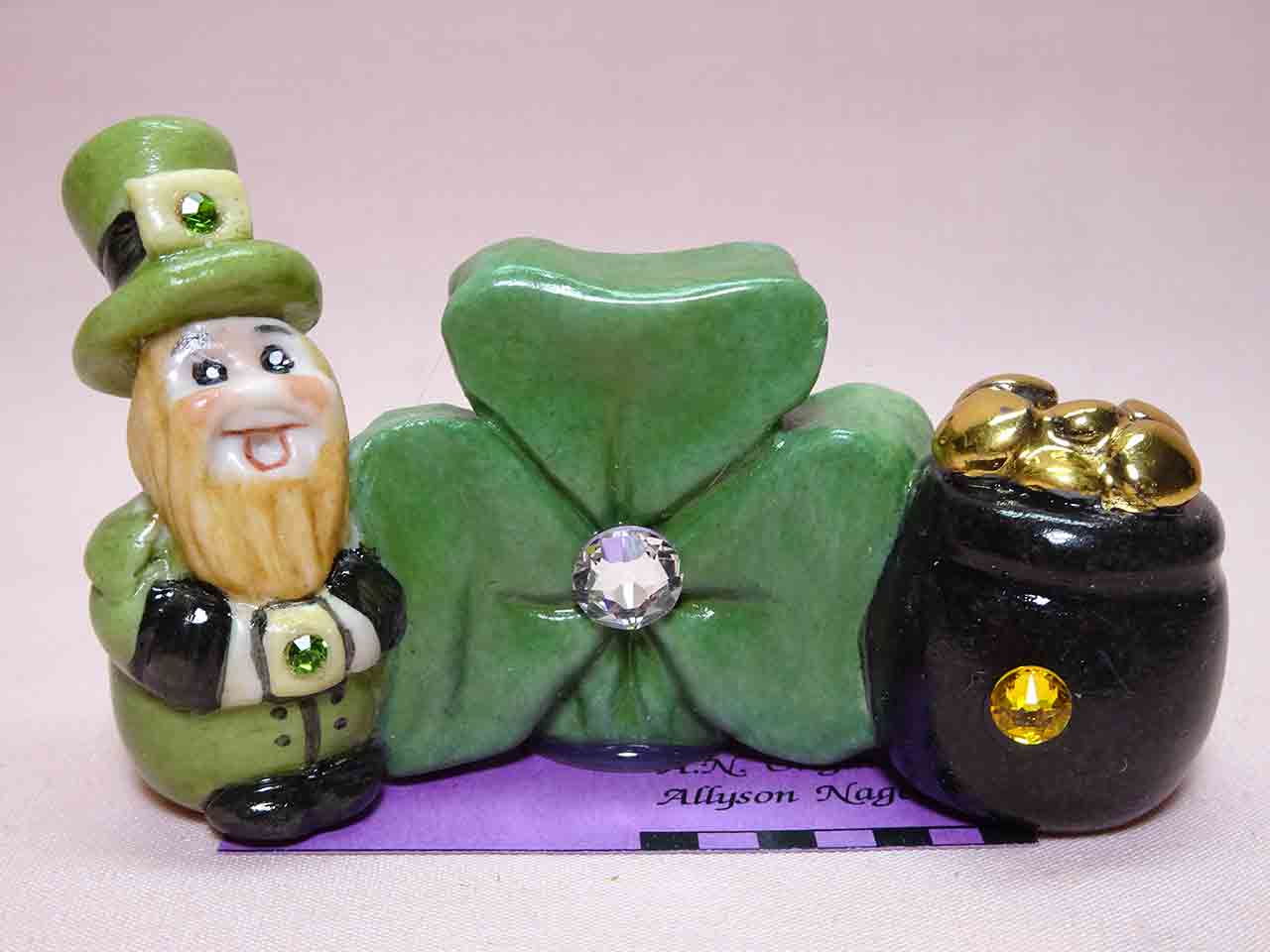 Miniature One-piece St. Patrick's Day Leprechaun and Pot of Gold by Allyson Nagel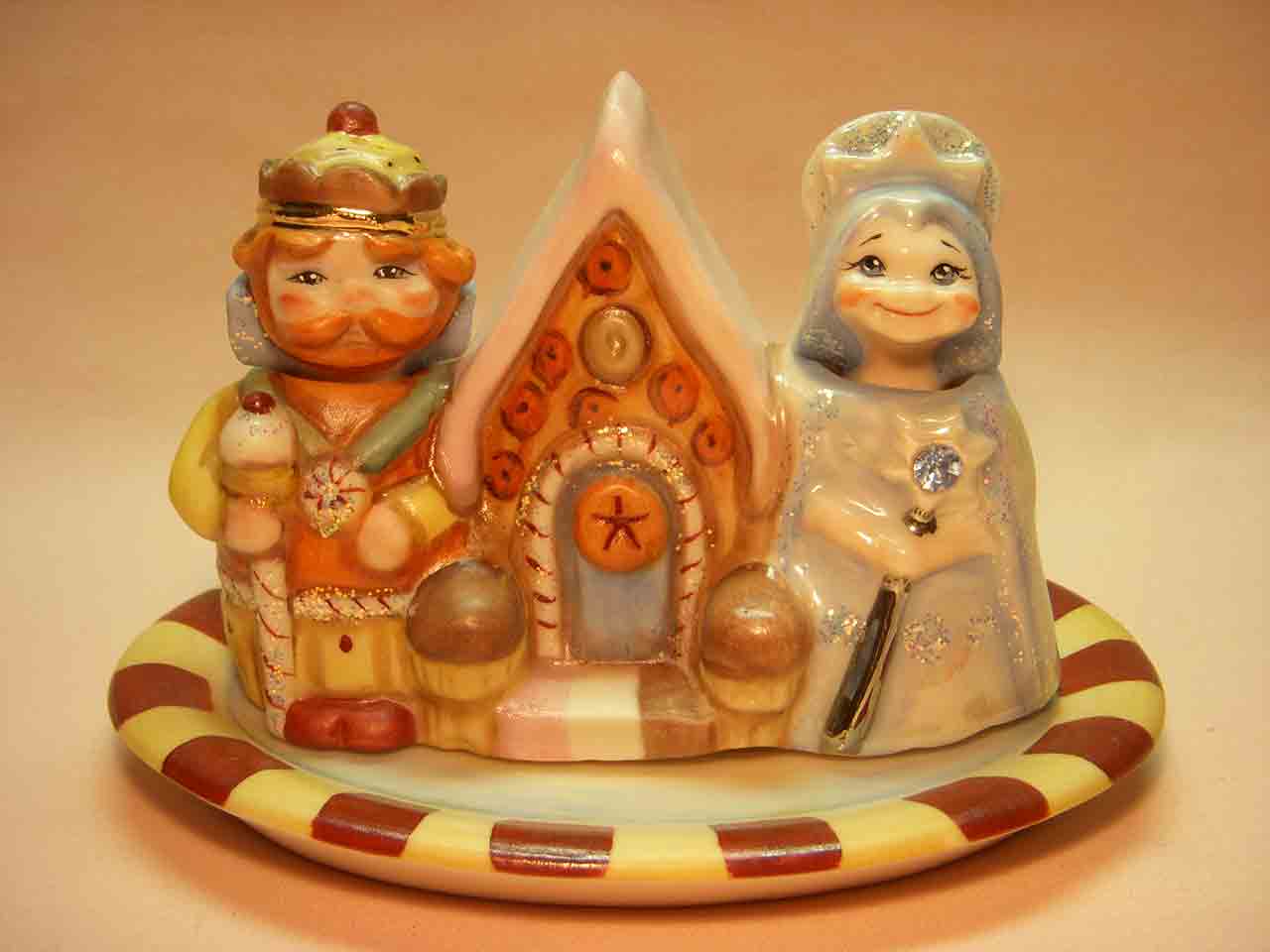 King & Queen Nodder by Allyson Nagel
Dianne's first convention was in 1989. She found out about the Club after the 1988 convention and was able to purchase the 1988 Raisin Nodder convention set.
Dianne and her husband attended five consecutive conventions together. Tom was very supportive of Dianne's hobby. Dianne has attended all conventions except the first one in 1988 and the one held in Los Angeles.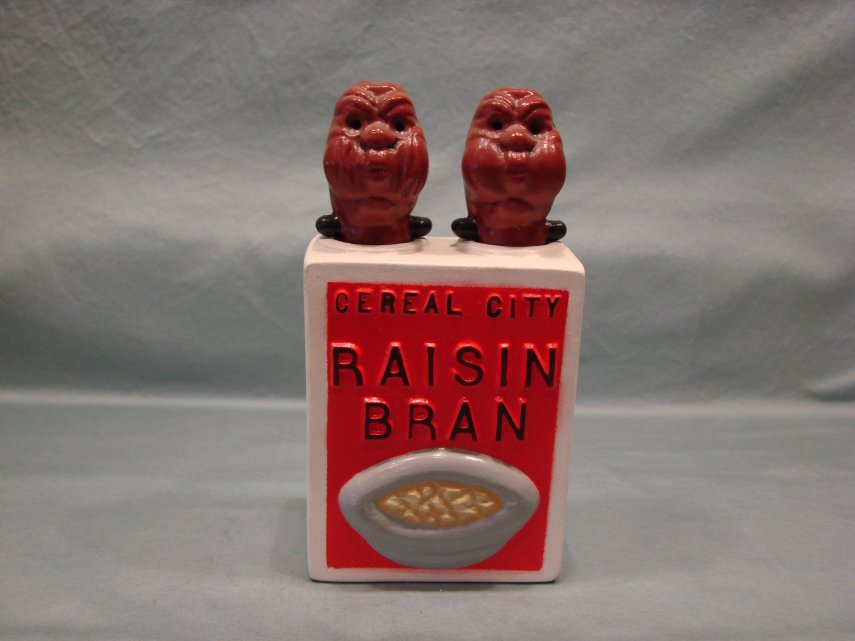 Raisin Nodder – 1988 Convention Shaker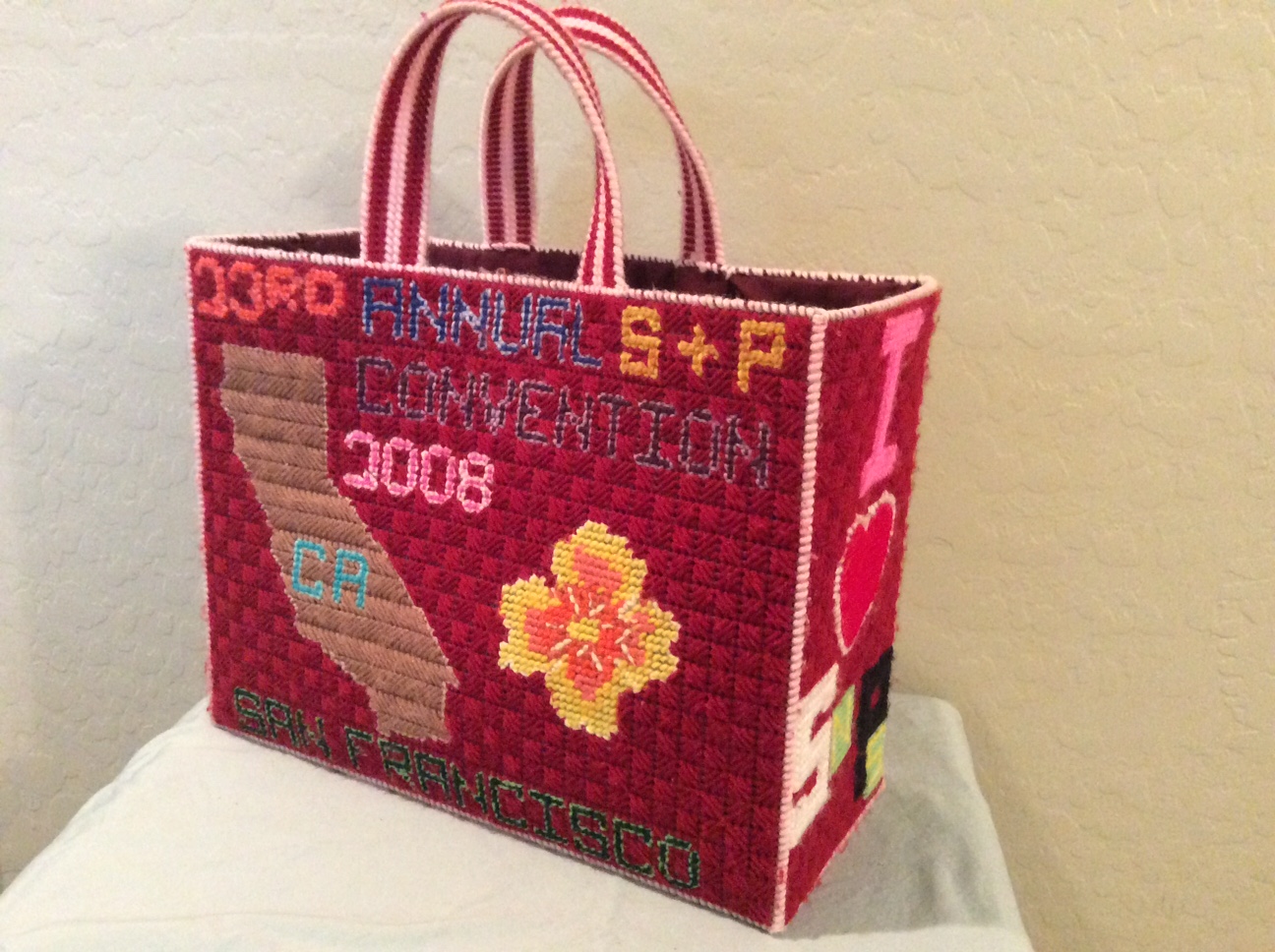 Pat Yedlin's Prized Bag for Chairing the 2008 Convention
Many of you are familiar with the plastic canvas bags – each featuring a unique novelty salt and pepper theme, which Dianne personally crafted. She presented a canvas bag to convention chairs, out-going Club presidents and one was given as a runner-up prize to the #1 Shaker Set Raffle.
Dianne had to stop making these bags a few years ago due to arthritis. She is hoping a fellow member will again carry on the tradition.  Brenda All did it in 2014 for the convention in Omaha, NE.
Carol Detweiler was kind enough to provide information about the plastic canvas bags and photos she took at the 2005 convention. Here are Carol's thoughts:
"Dianne started making the bags for the 1996 convention in Trevose, PA. I was the Chairman of that convention. Dianne made one bag for the raffle and then gave one bag to me. That started a tradition of her making two bags each year. Dianne made one bag for the raffle and one for the Chairman.
At the 2005 Convention in Green Bay, Wisconsin I had labels made to put into each bag. They read 'Made by Dianne Thorne.' We presented the labels to her and I had almost everyone who had gotten a bag come forward. Only two examples of the bags she made for convention were forgotten or didn't make it to the convention. "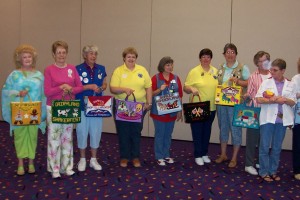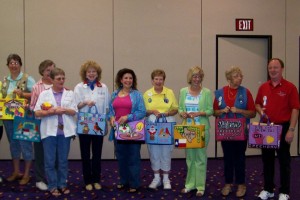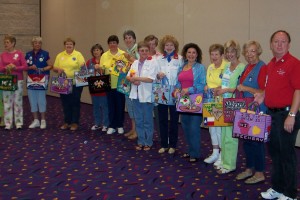 For the New Jersey Convention, Dianne made plastic canvas photo album brag books that were given out as prizes for various contests. She also distributed "new in the box" Warner Brother shakers to the Junior Members at the New Jersey Convention. Dianne had collected these shakers over the years but had never put them into her collection.
What is Dianne Up To Now?
In 2013 Dianne moved out of her home and into a mother/daughter addition that was built onto her daughter's home. Unfortunately, no one in Dianne's family was interested in taking over her extensive collection.
So, Dianne began selling off her collection. You may have seen her selling her unique collection on eBay, at conventions and at chapter meetings.
At present, Dianne has about 100 sets – that consists of nodders and a few minis that are still available for sale. If interested in knowing more, please look Dianne up in the Roster.
Her personal collection has now been narrowed down to one cabinet. She decided to keep the Convention and Chapter sets and some Allyson Nagel Originals.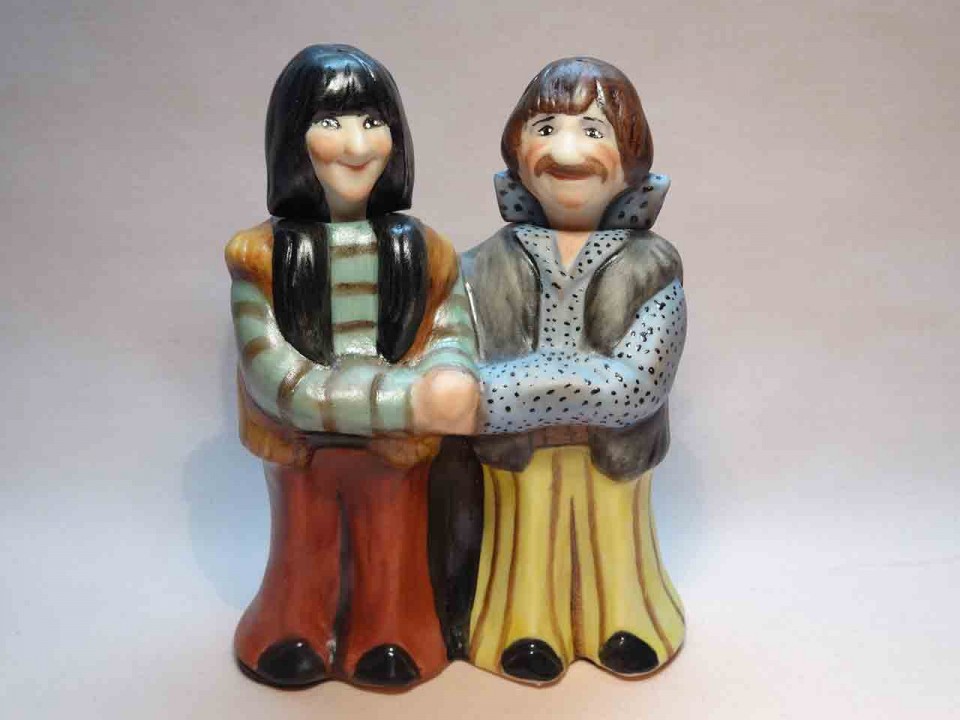 Pop Love Nodder by Allyson Nagel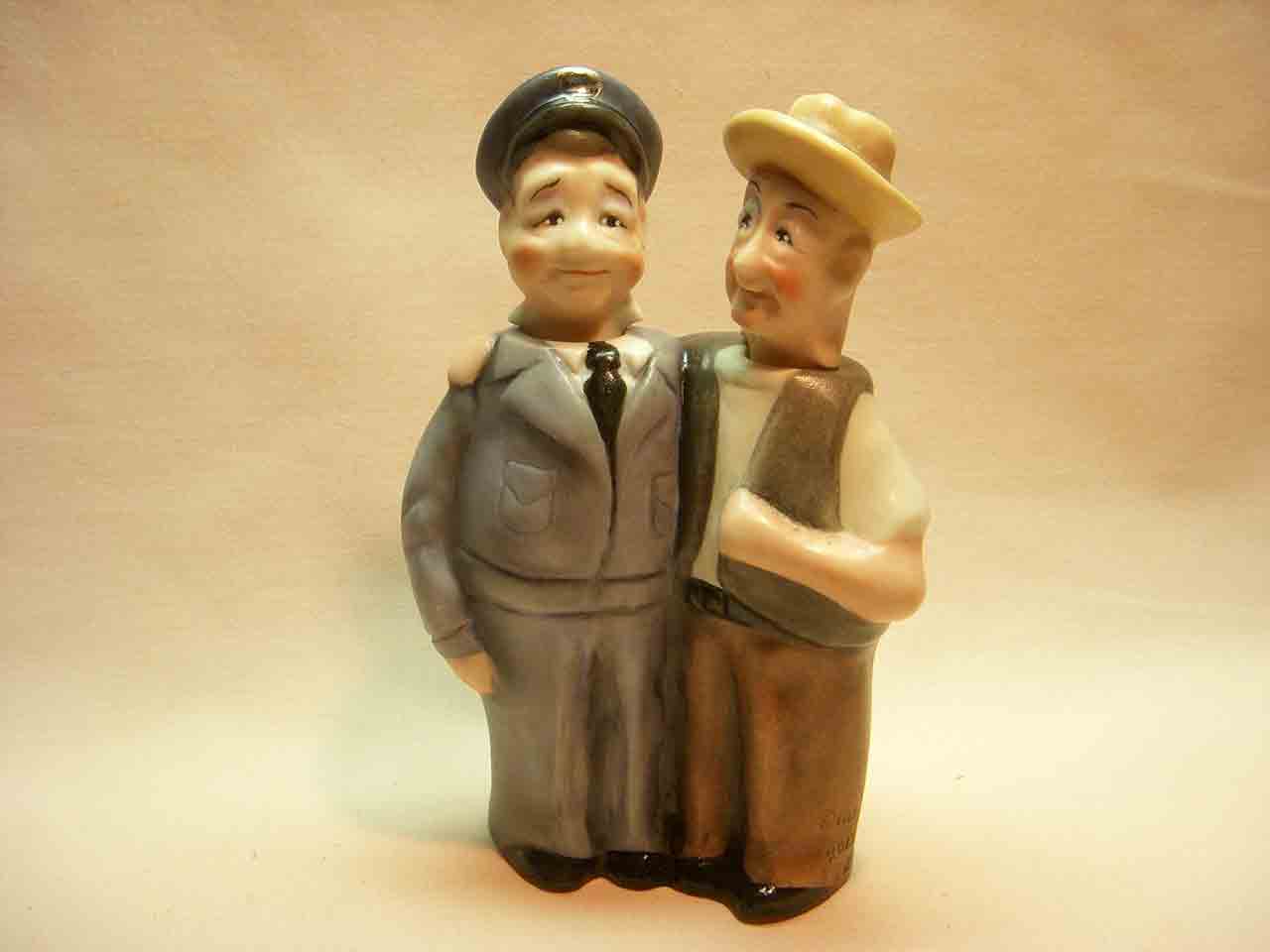 Allyson Nagel TV Pals Nodder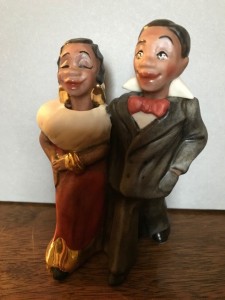 Harlem Nights Nodder by Allyson Nagel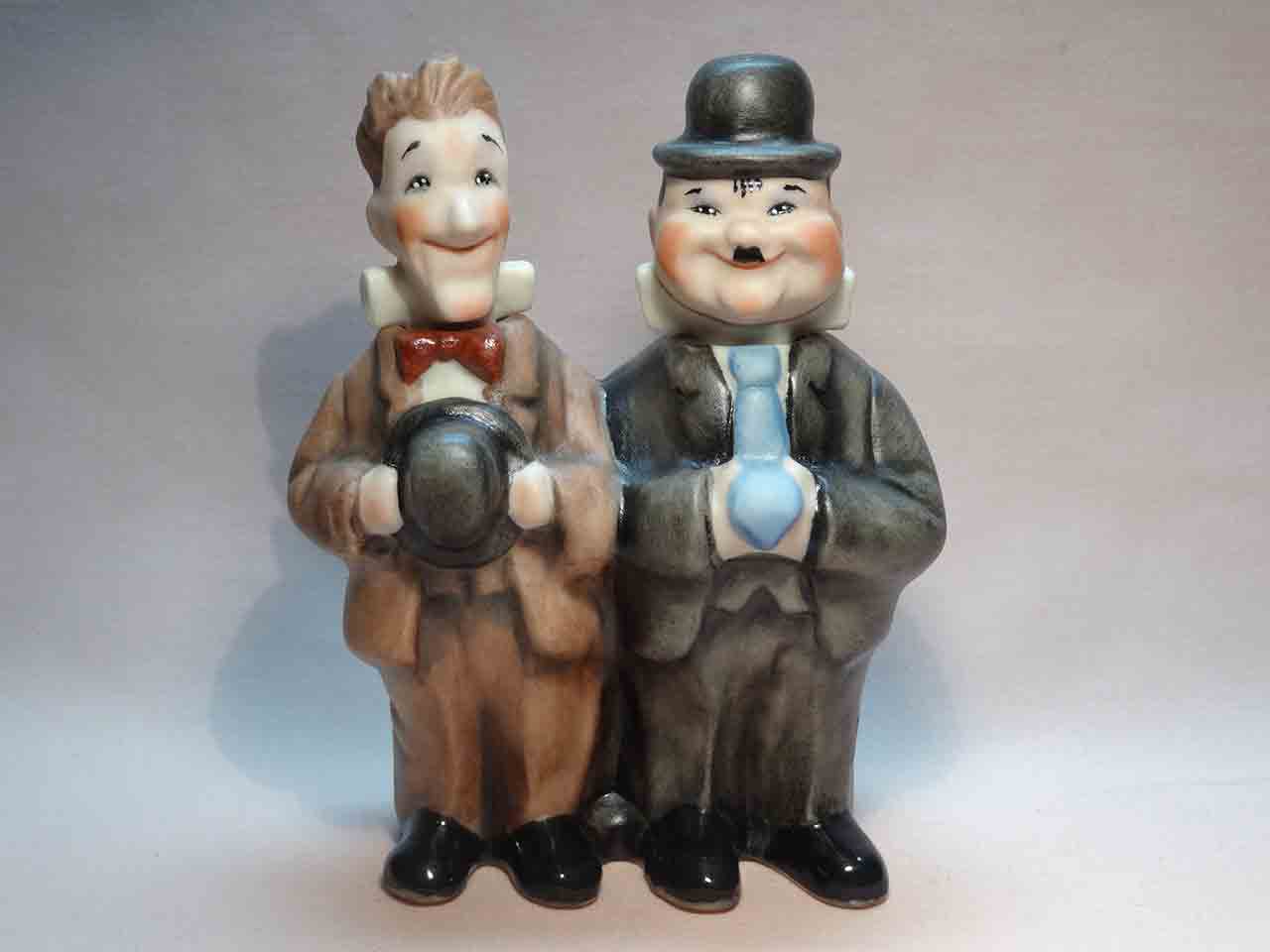 Laurel & Hardy Nodder by Allyson Nagel
Some More of Dianne's Favorites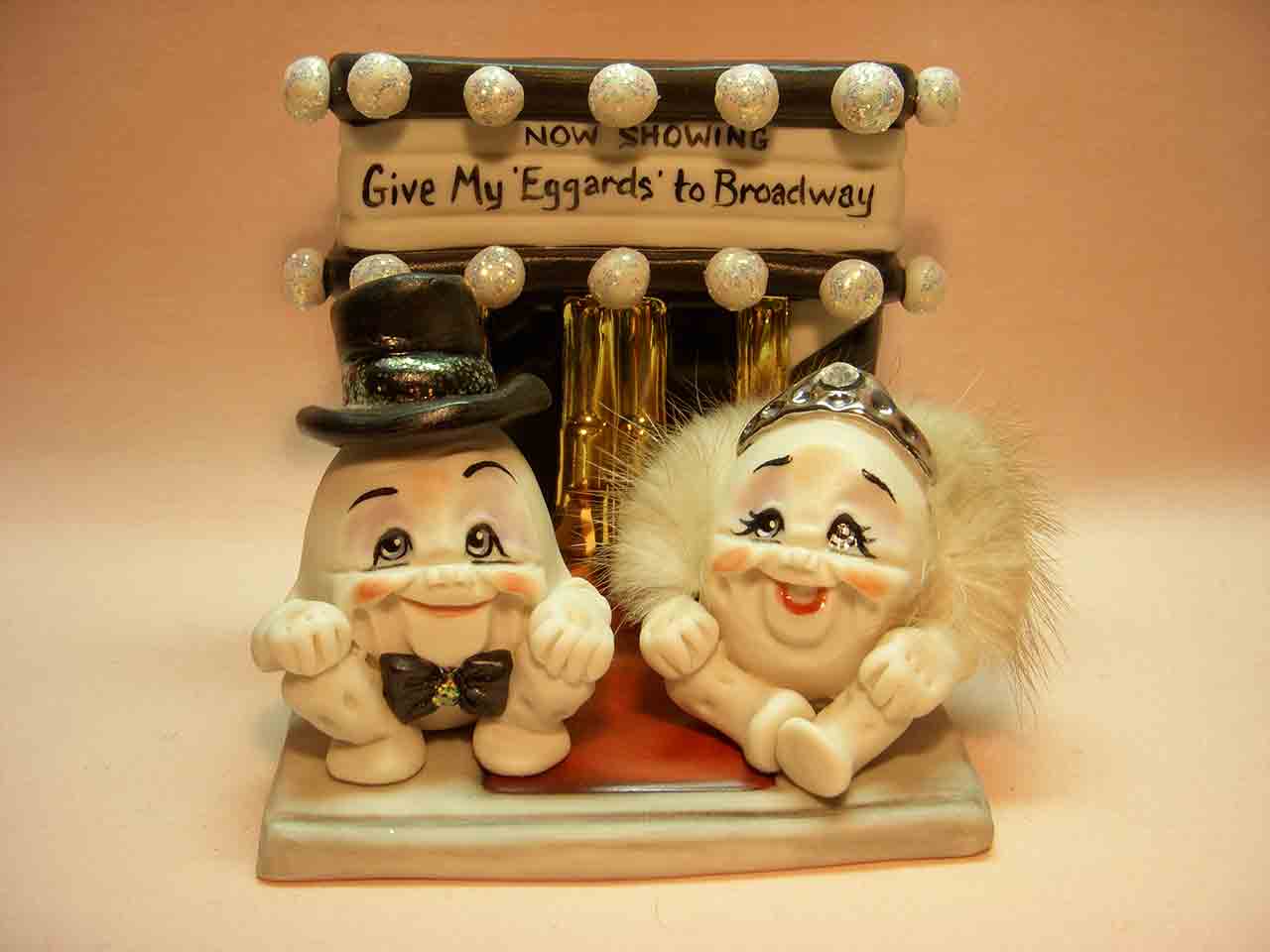 Give My 'Eggards' to Broadway by Allyson Nagel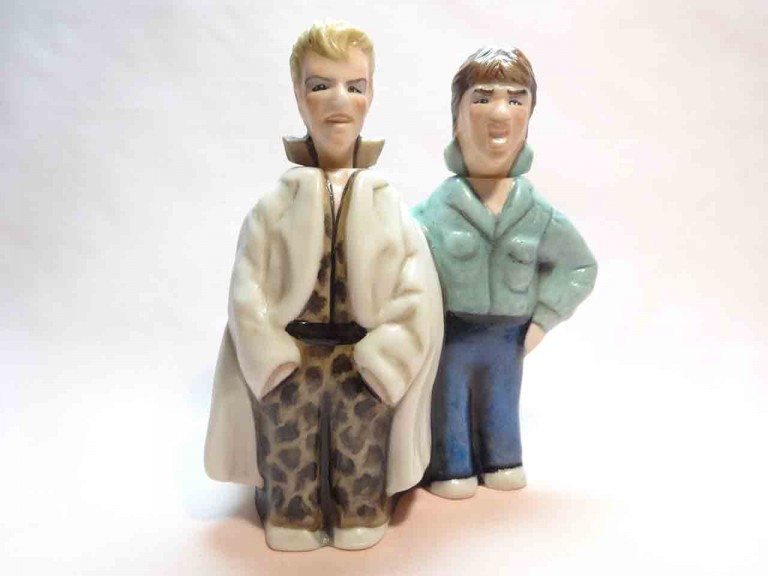 Rock Legends by Allyson Nagel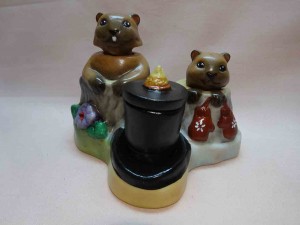 Punxsutawney Phil Nodder & Condiment set by Allyson Nagel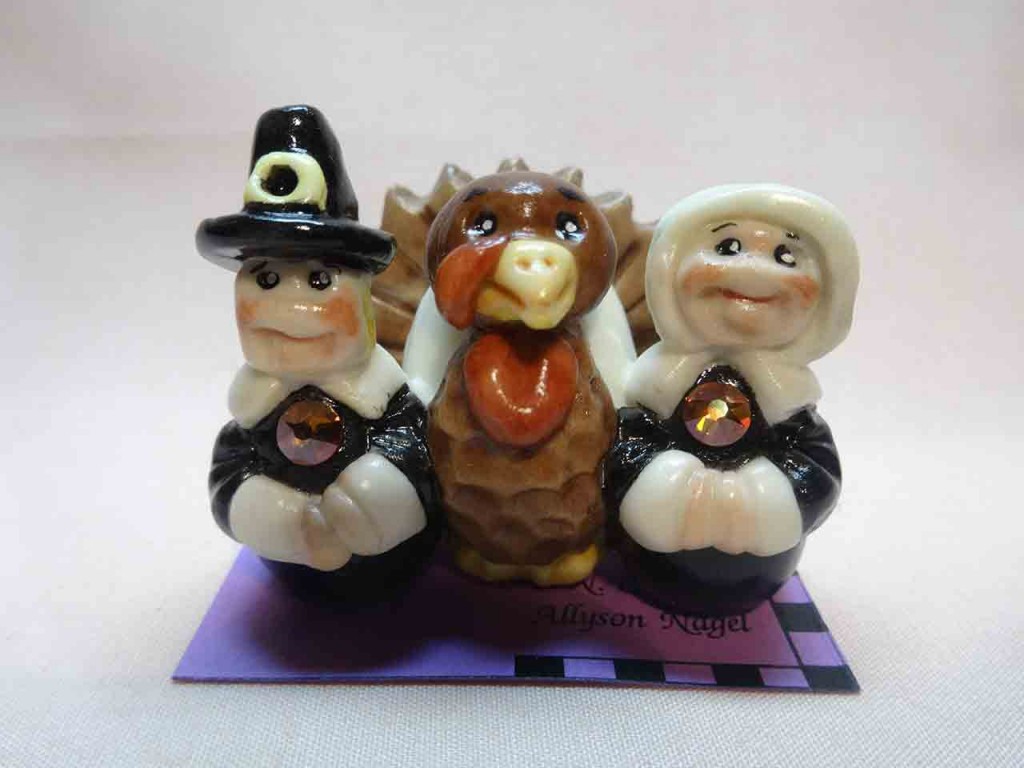 One-piece Thanksgiving Turkey & Pilgrims by Allyson Nagel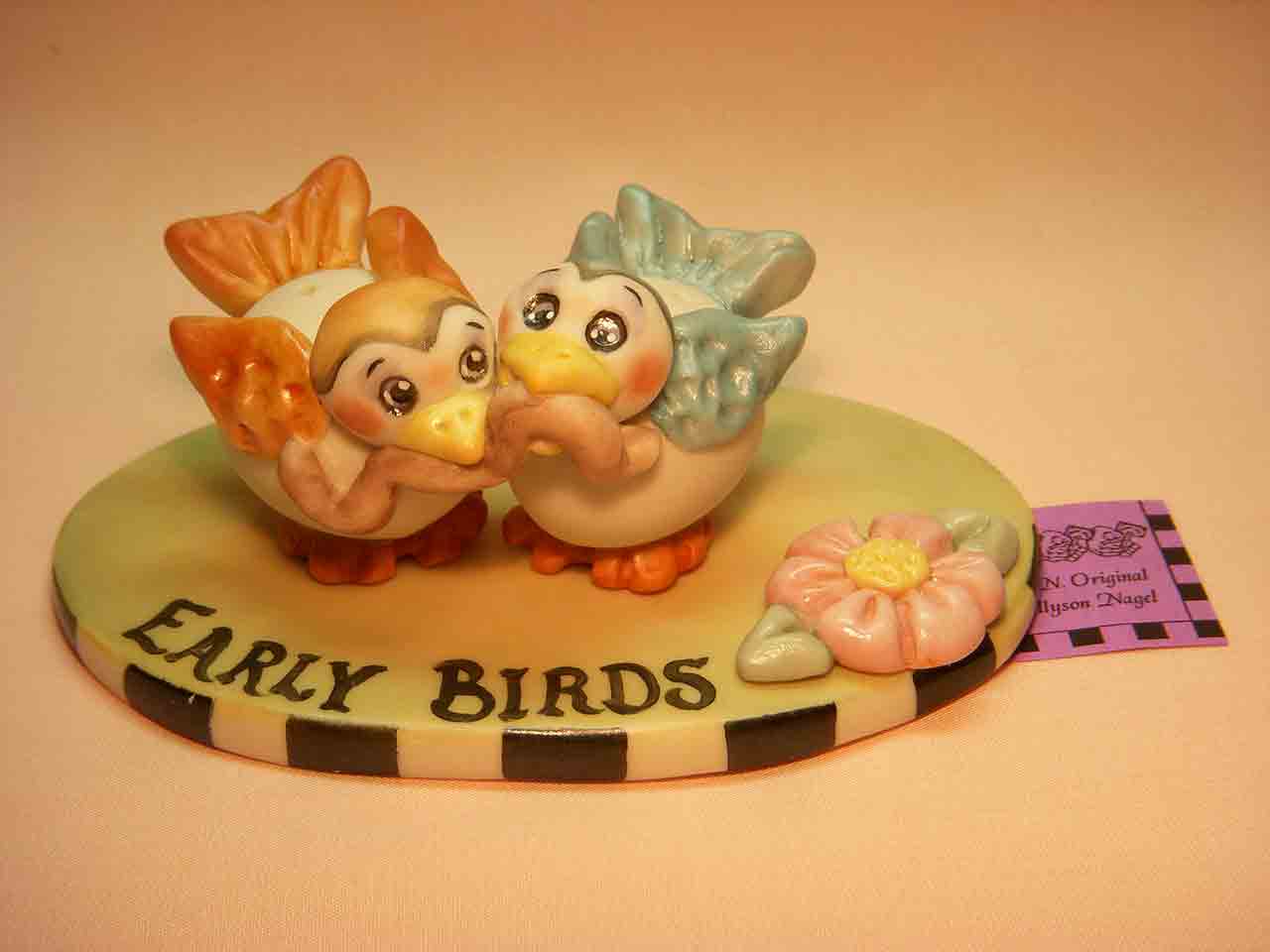 Early Birds One-Piece by Allyson Nagel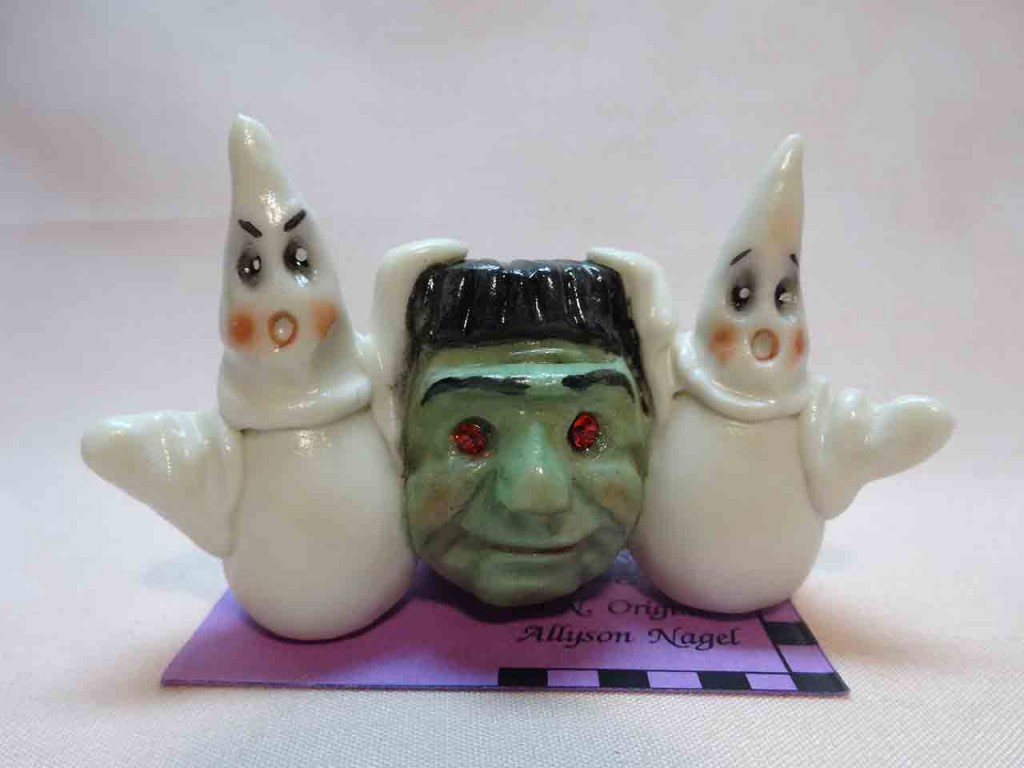 Frankenstein & Ghosts One-Piece by Allyson Nagel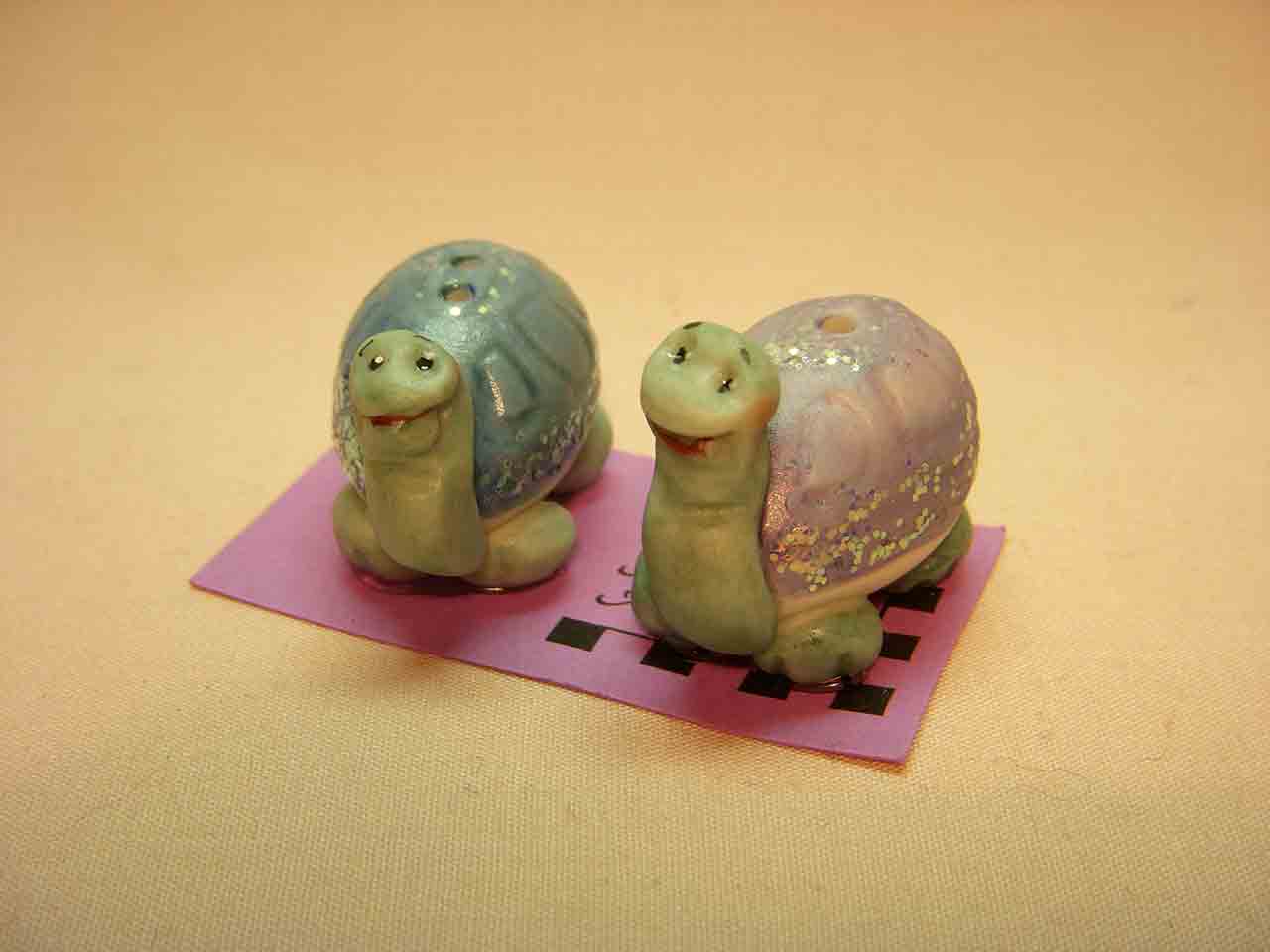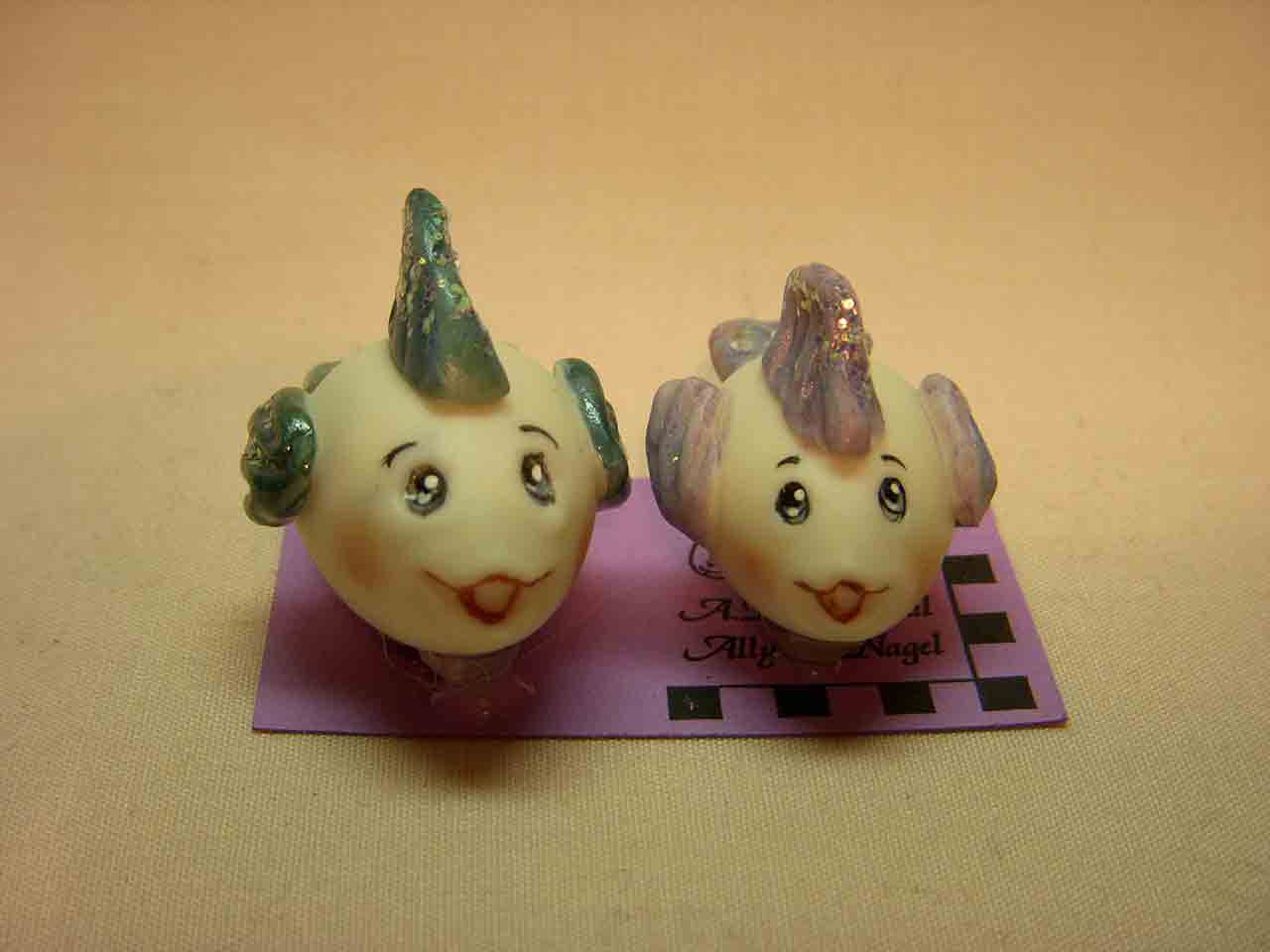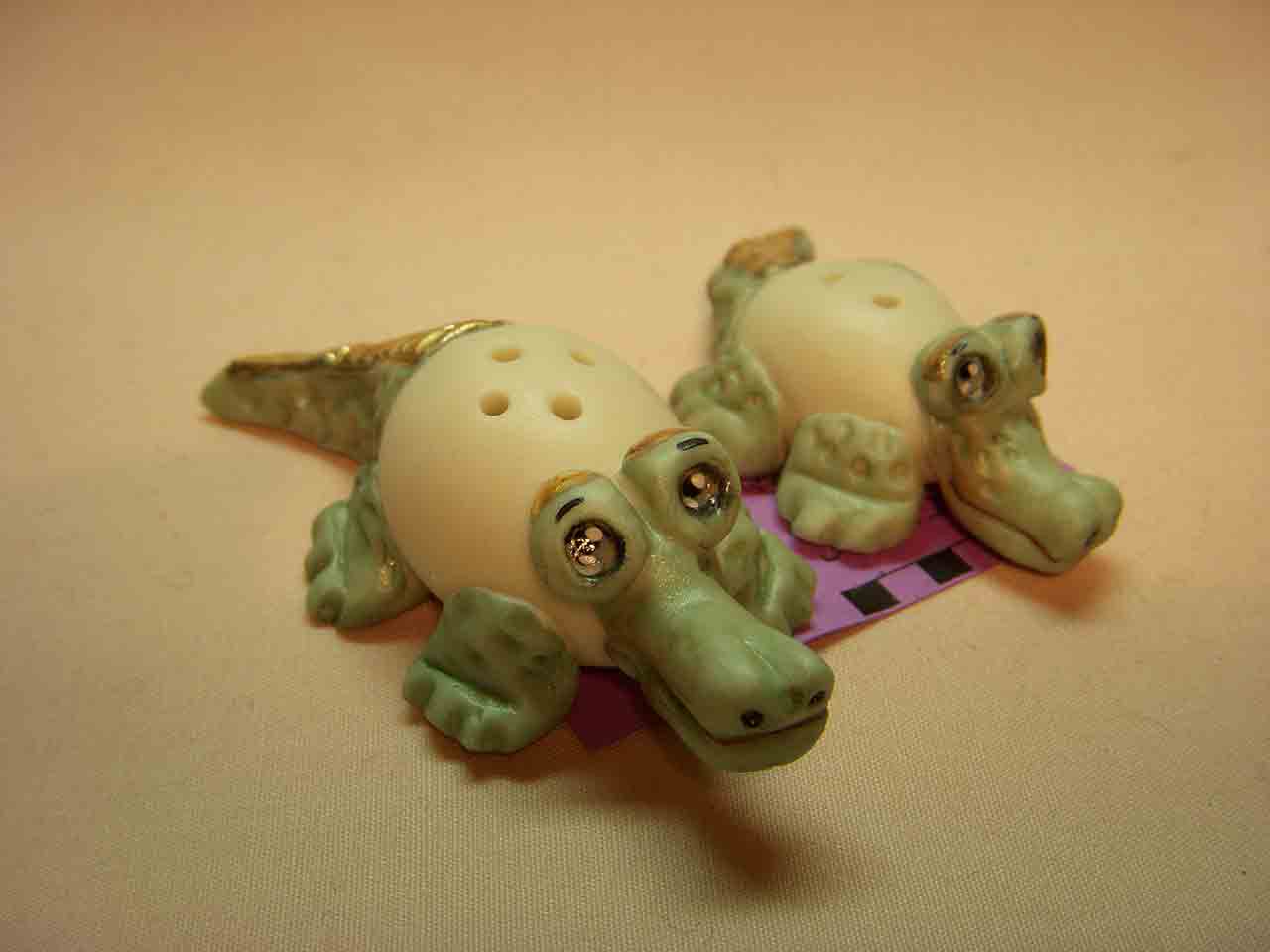 Alligators by Allyson Nagel
Hope this gives you some insight to Dianne, her collection and most important, her contribution to the Club.