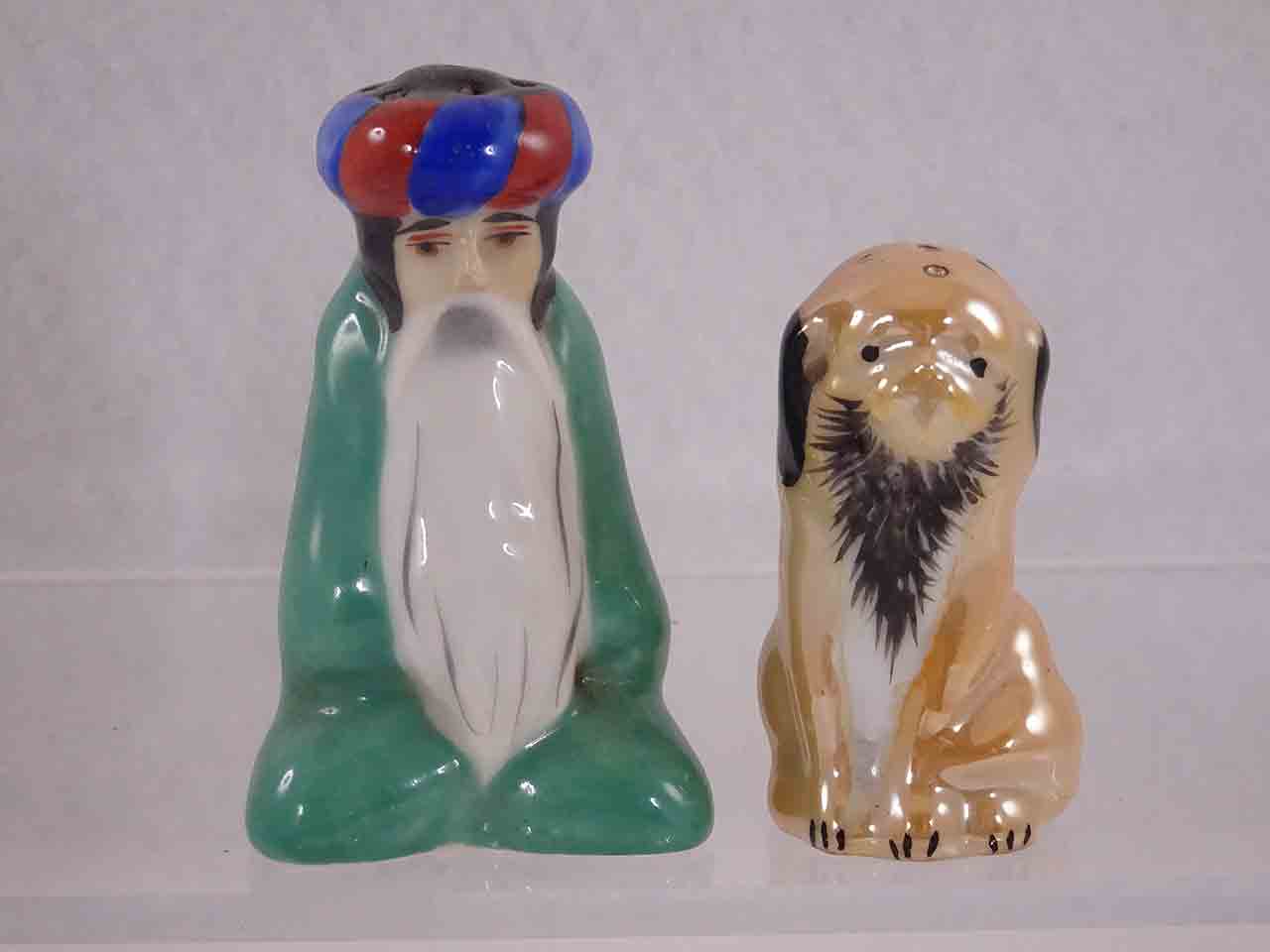 Have you ever seen a bearded dog?  What a strange set.  And I believe it is a correct pairing - at least they appear to be both marked with a smudgy "France" stamp.
Both pieces are luster.  The dog has 5 pour holes, while the man has 7 pour holes.
Curious, does anyone else have this set or a similar set.  The two men have also been seen together as a pair (both 7 pour holes) as shown below.