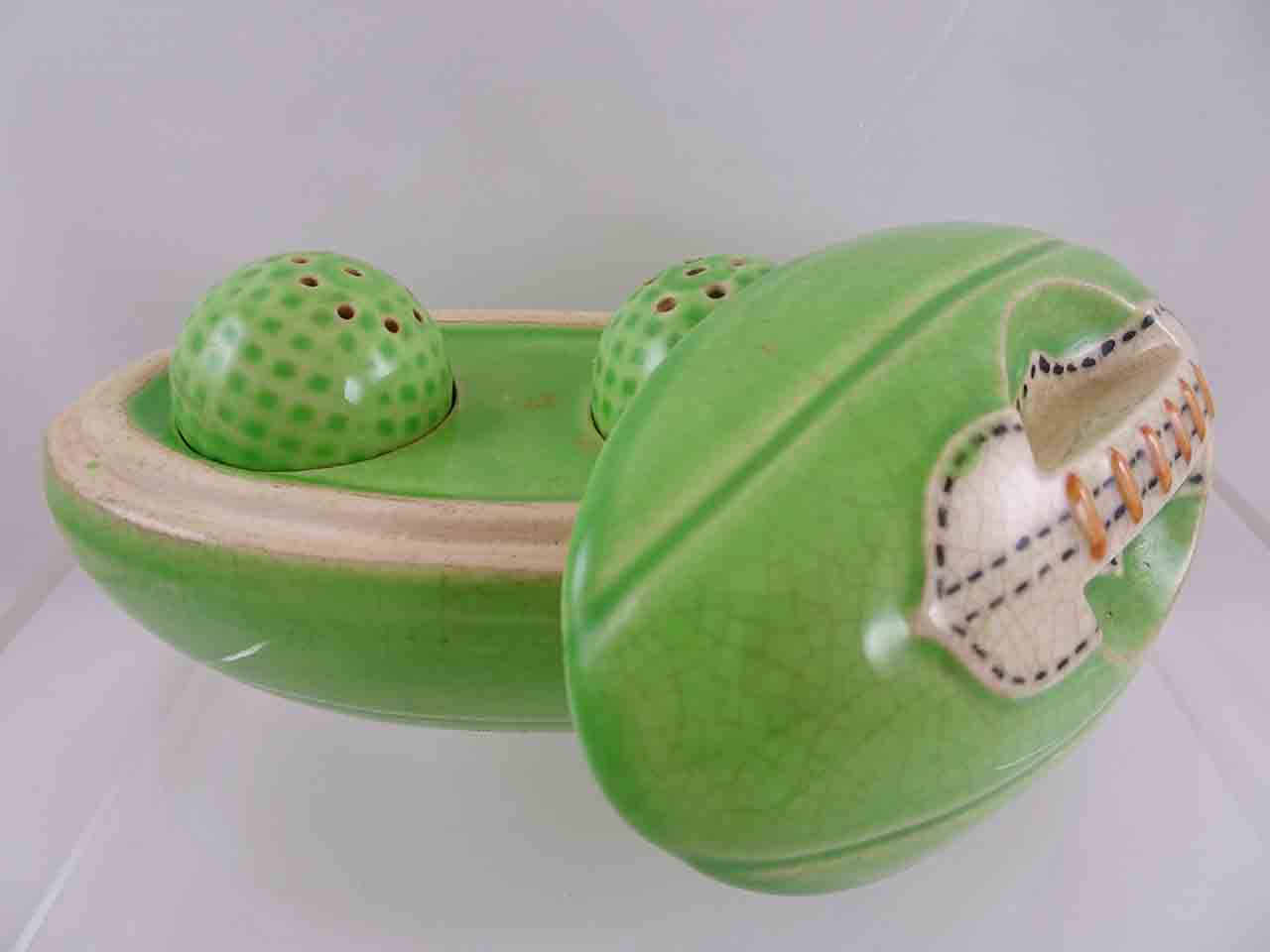 With the lid applied to the top of this set it looks just like a football with its oval / elliptical shape and horizontal strings on the top.  But then you lift the lid to find what...golf ball salt and pepper shakers?
What a strange combination.  The set looks very much like some England pottery (i.e. Carlton Ware etc), but it is clearly stamped in black "Made in Japan" on the bottom.
Maybe the "football" is suppose to be an abstract appearance of a golf shoe?  Either way this is a very different set imported from Japan in the 1950s-60s.