Introduction
In the mid-20th century, 0il & gas companies offered free promotional giveaways in the form of plastic novelty salt and pepper shaker gas pumps.  According to Mark Cioni in an article published in the Novelty Salt & Pepper Shakers Club in the Spring newsletter in 1996, this practice occurred between 1948-1972 and individual dealers would have to order a minimum of 50 – they would then pass them out to costumers or at "dealer or jobber dinners".
Each set is only three inches high and a correct pair will have pour holes in the shape of an "S" and a "P".  The decals are either paper stickers or water transfers.  Some simply have the name of the brand etched into the front.  The back sides may or may not have the etched name of the specific gas station including address from where the shakers were given away.
Given the cross collectible nature of these shakers in competition with the gas and oil collectors, the unusual brands and styles of these shakers can command premium dollars.
Brands (A to Z)
Agway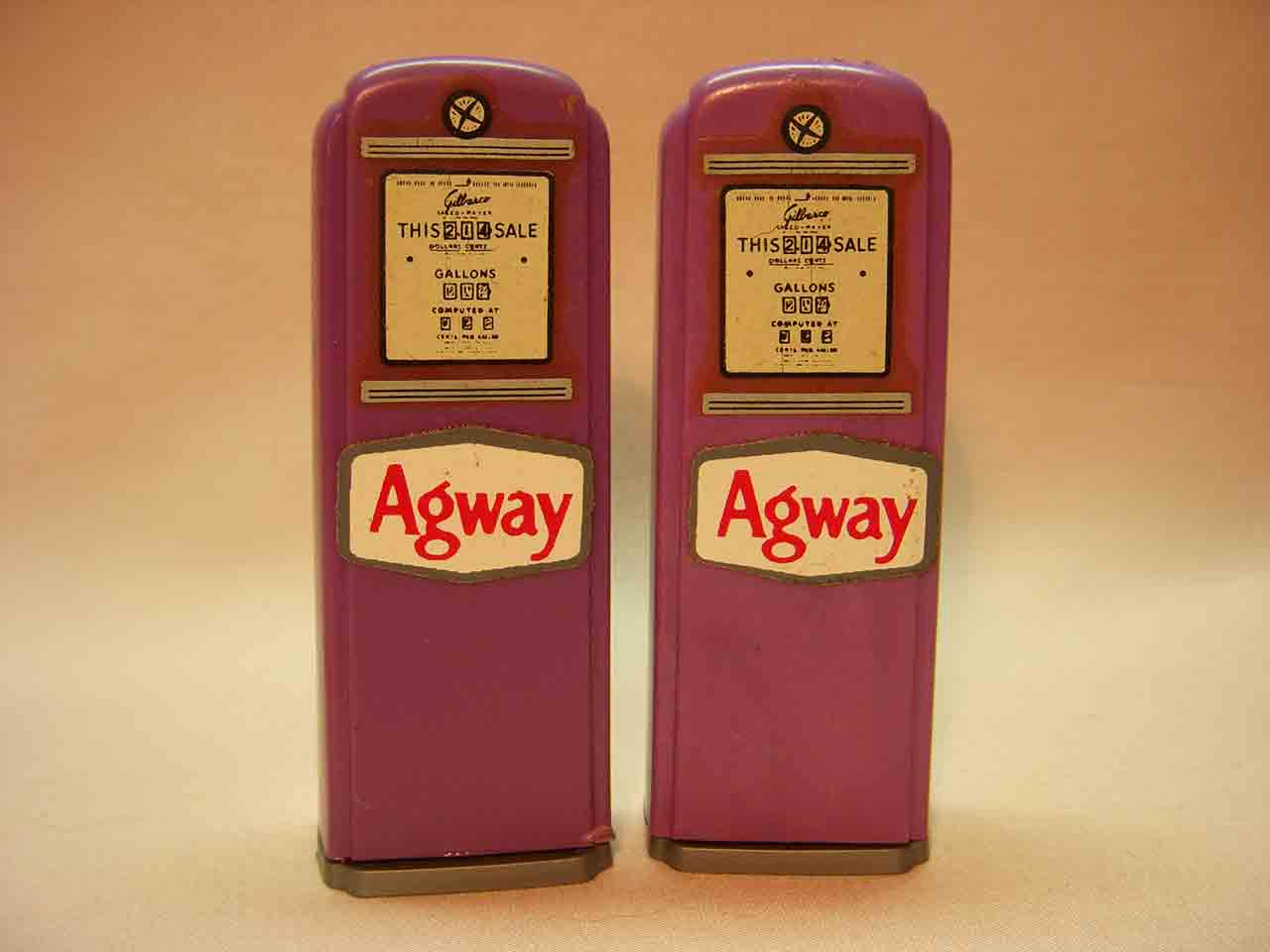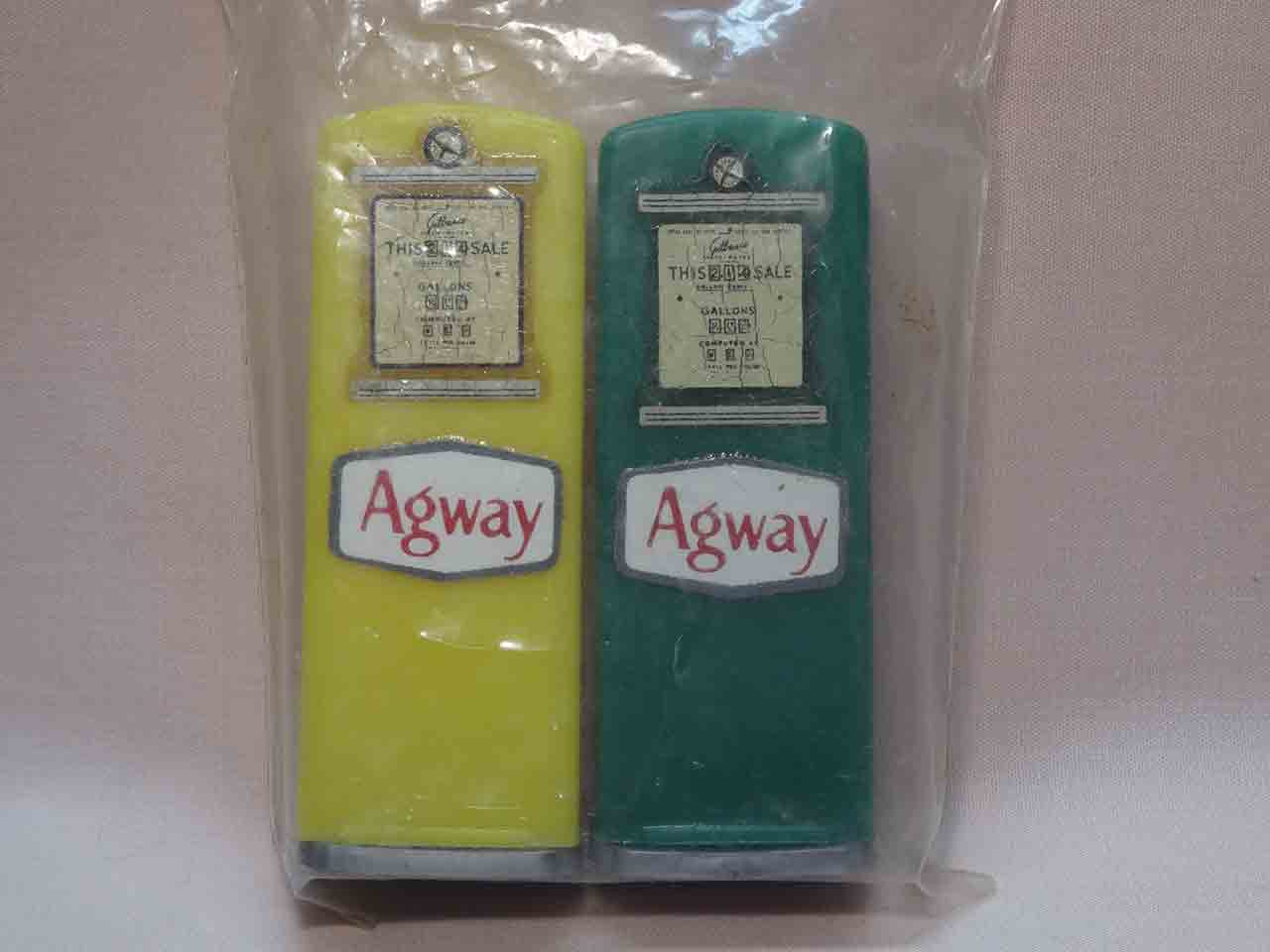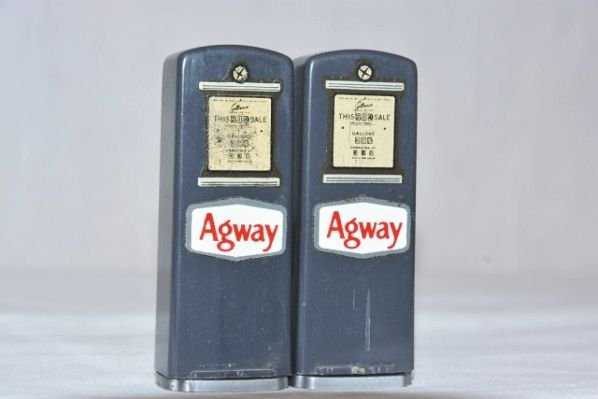 Amlico (American Liberty Oil Company)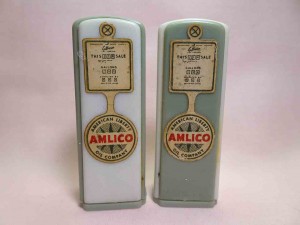 Ashland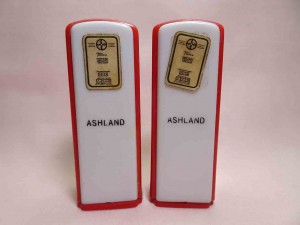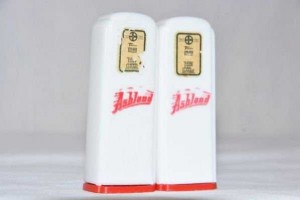 Amoco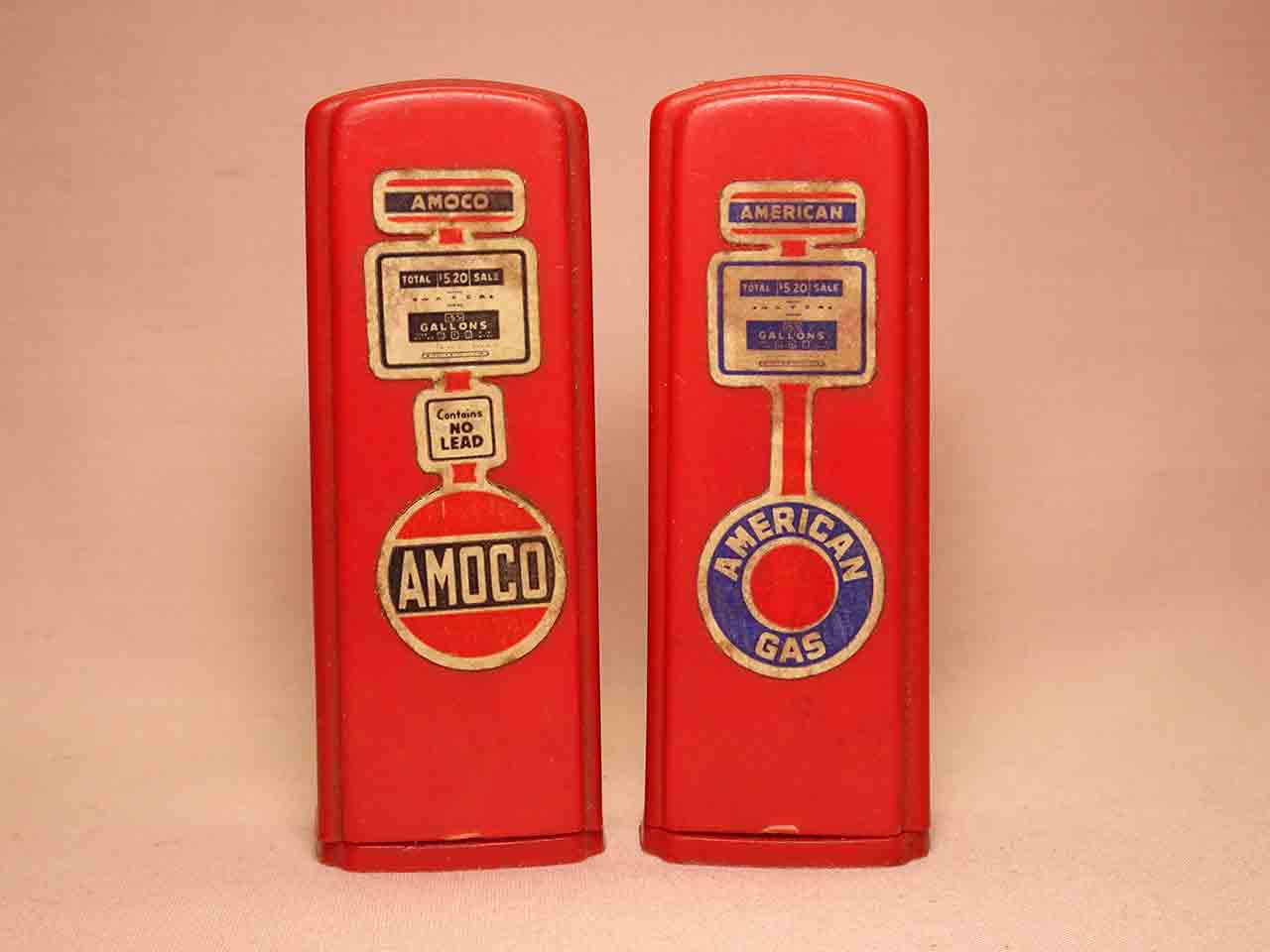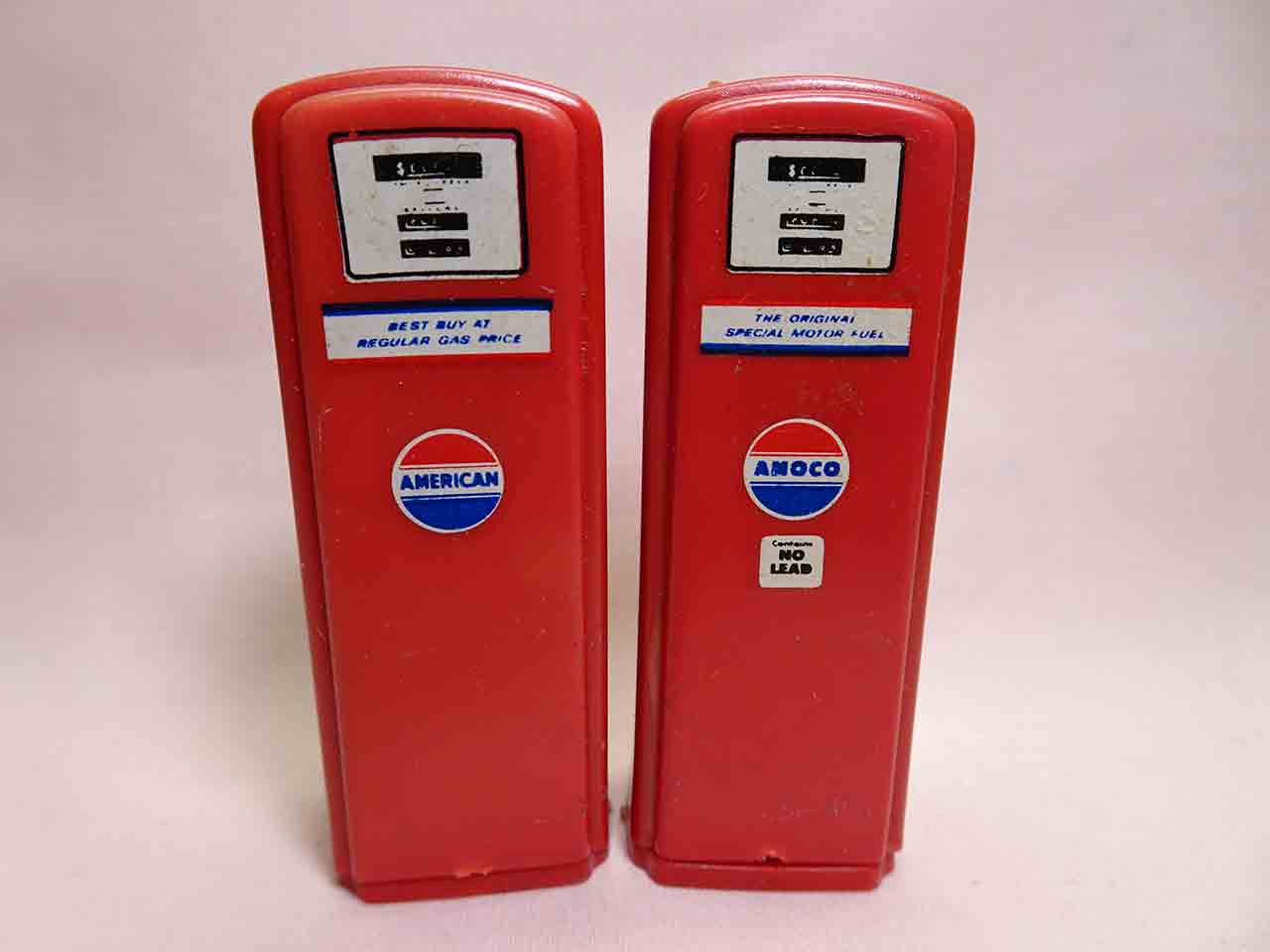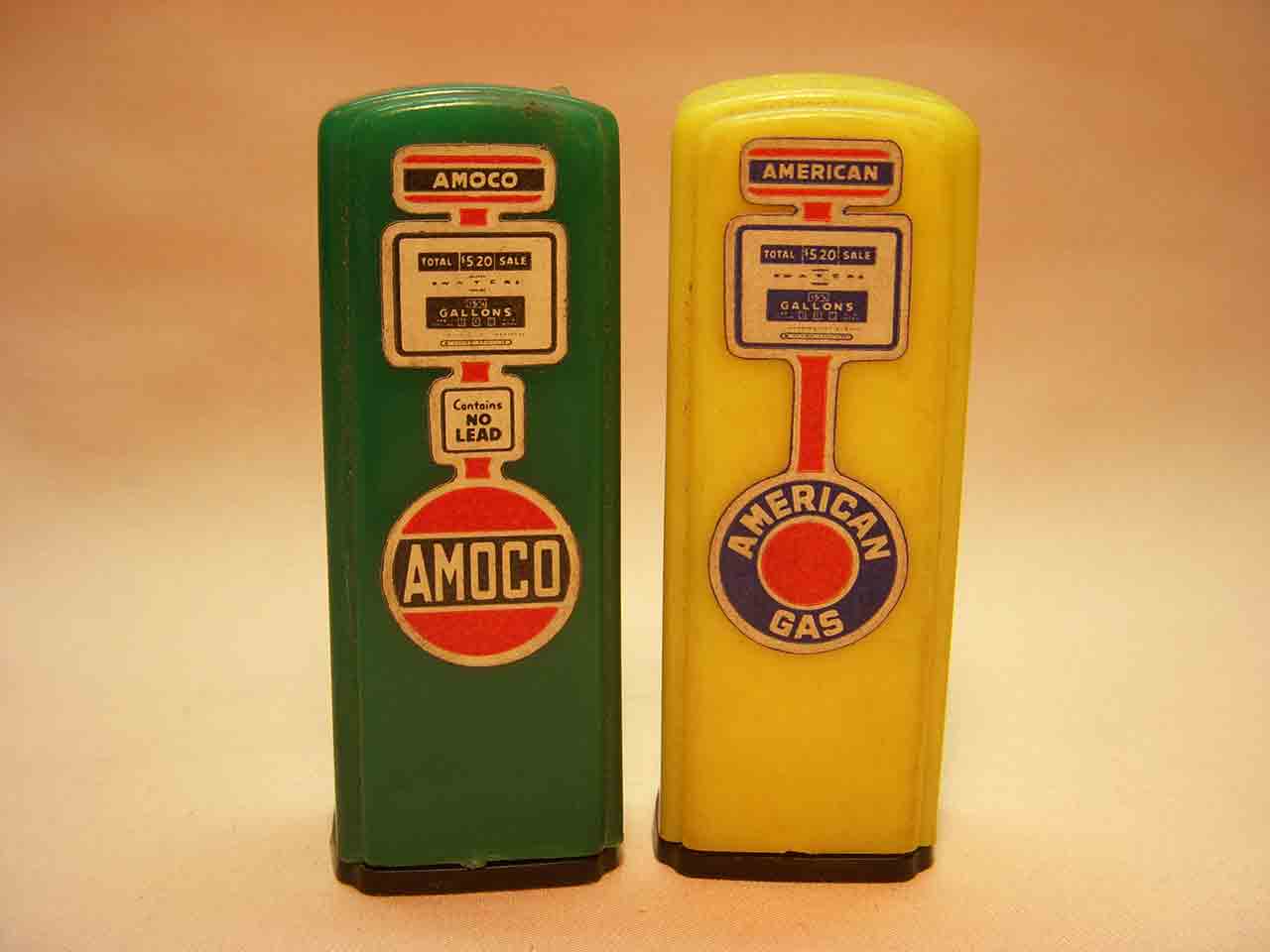 Atlantic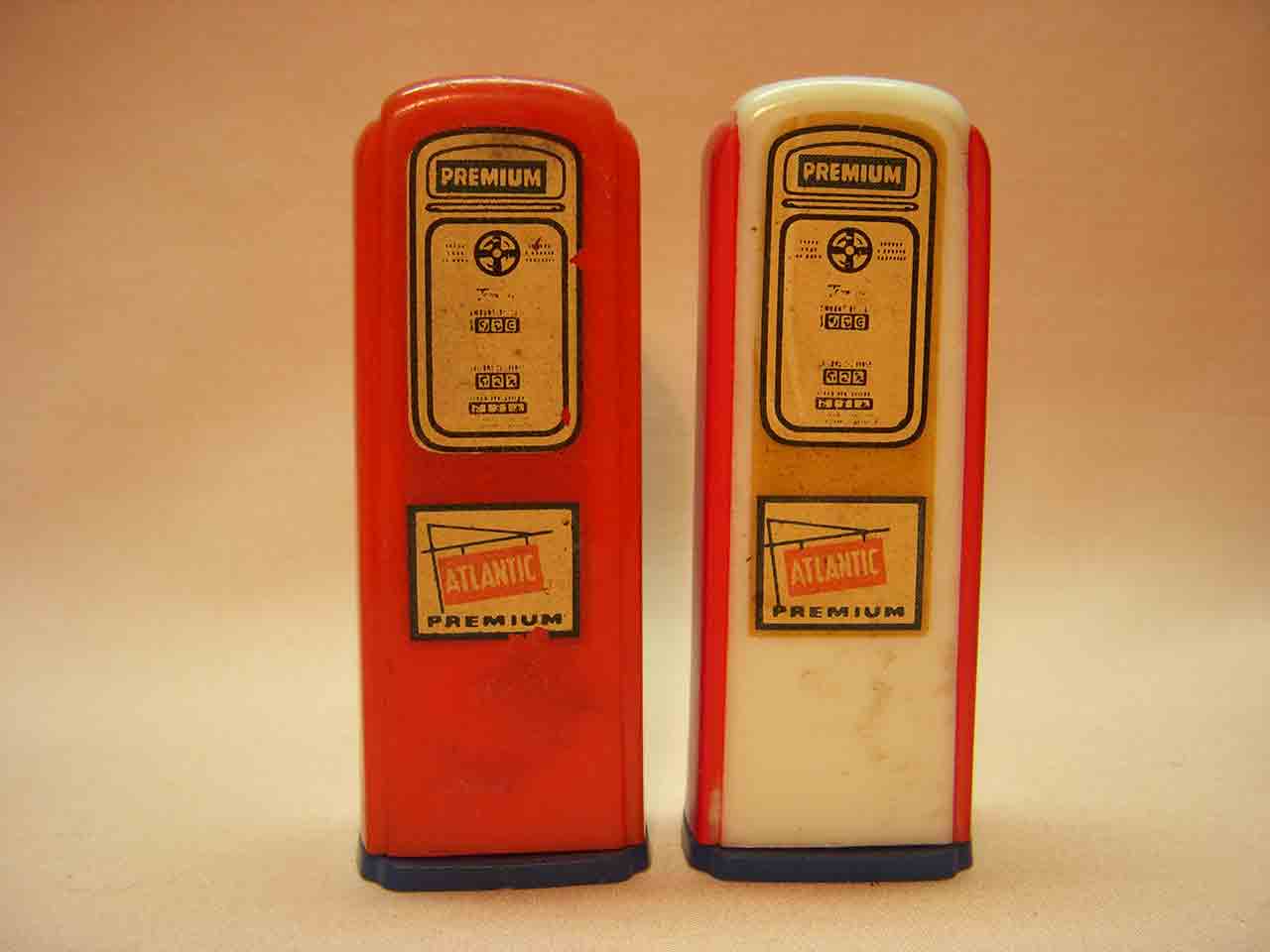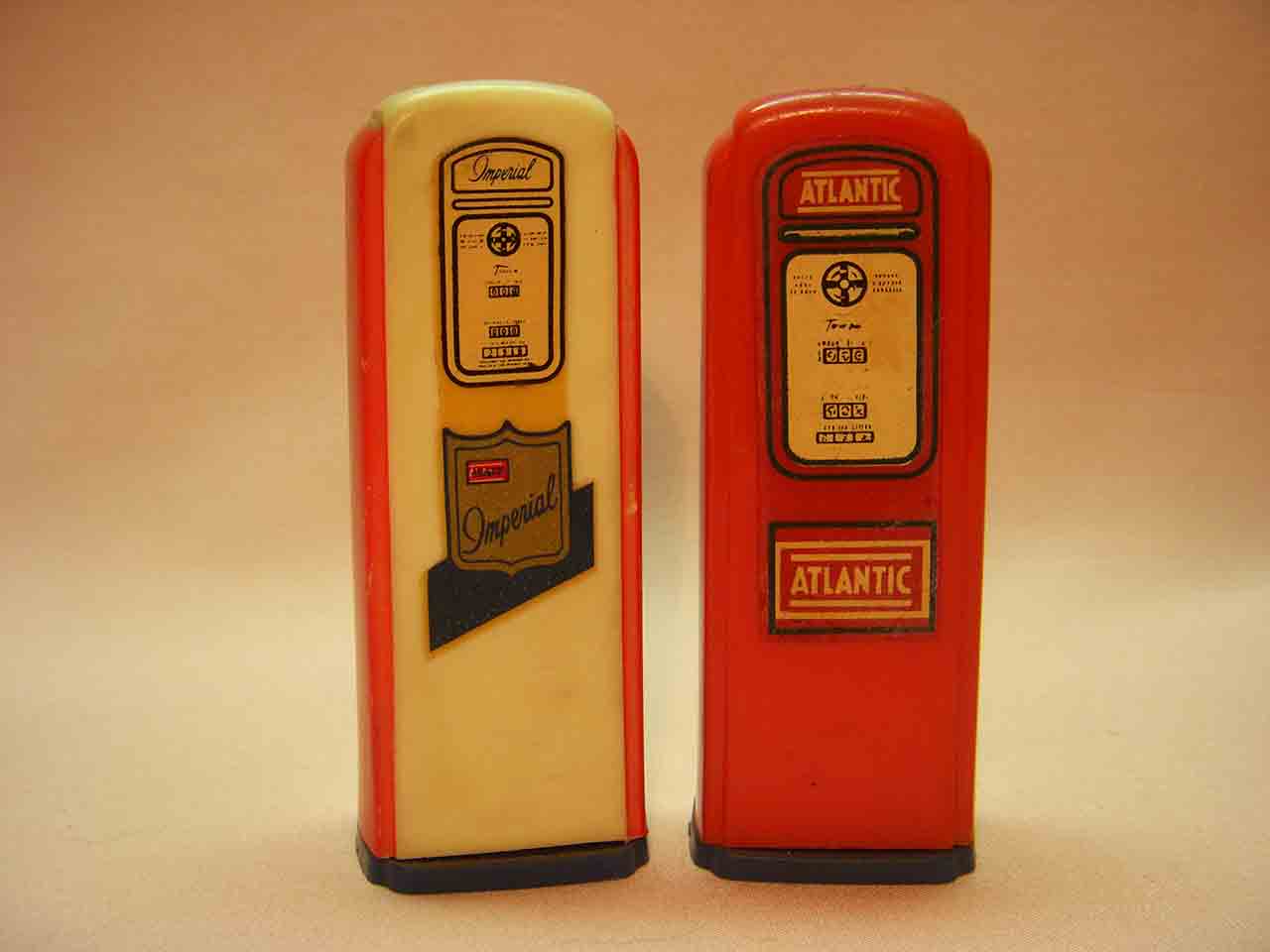 Barney's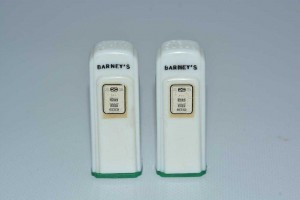 Bay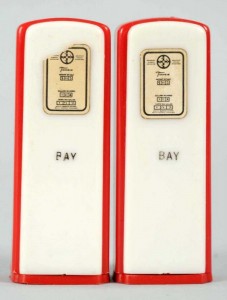 Best
British America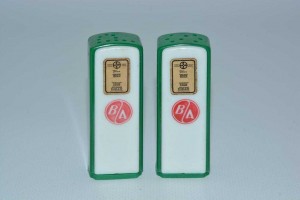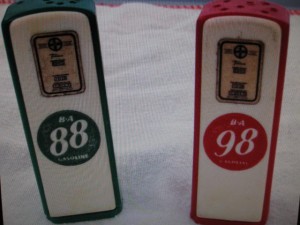 Calso (California Standard Oil)
Carter
Champlin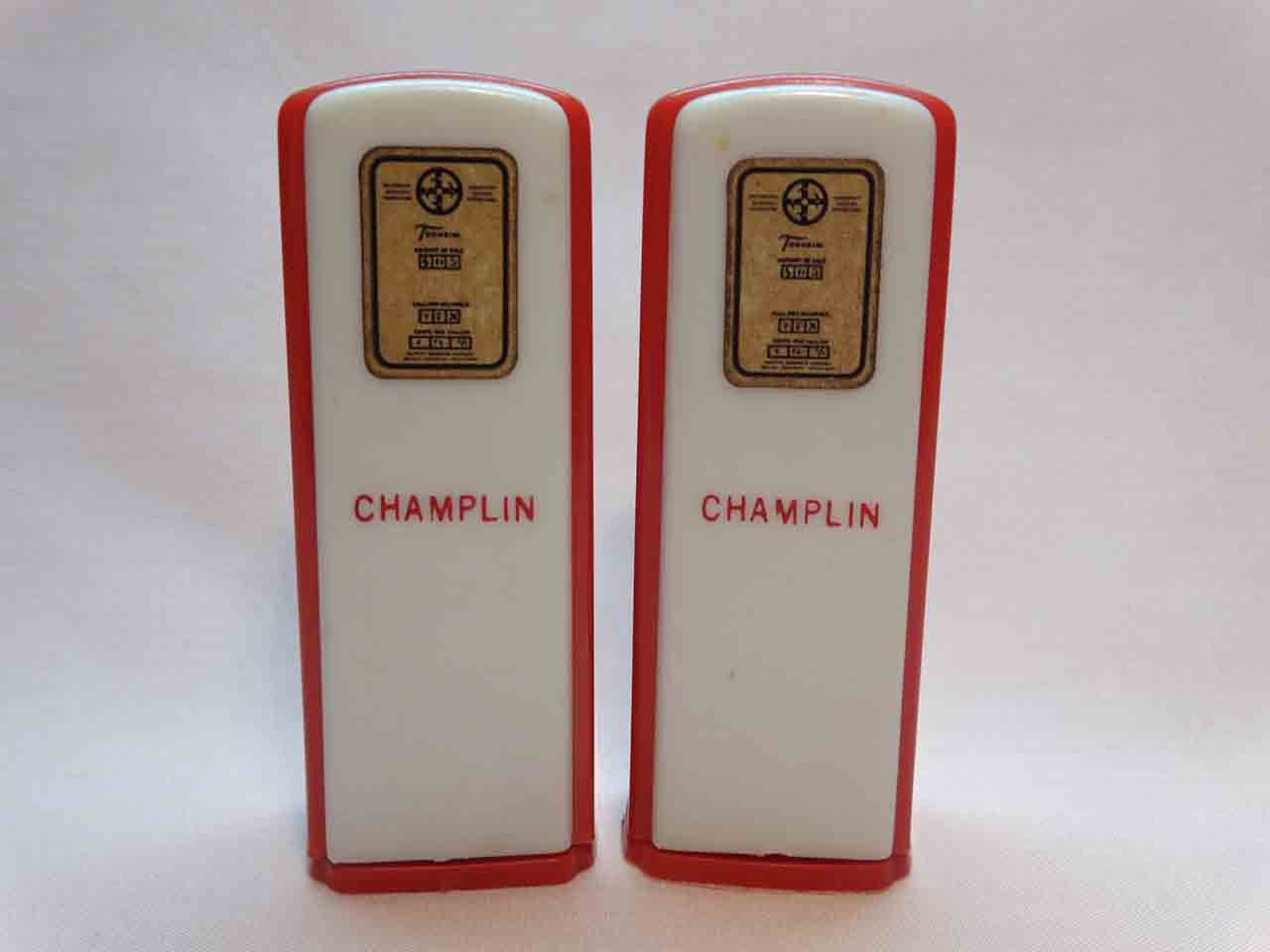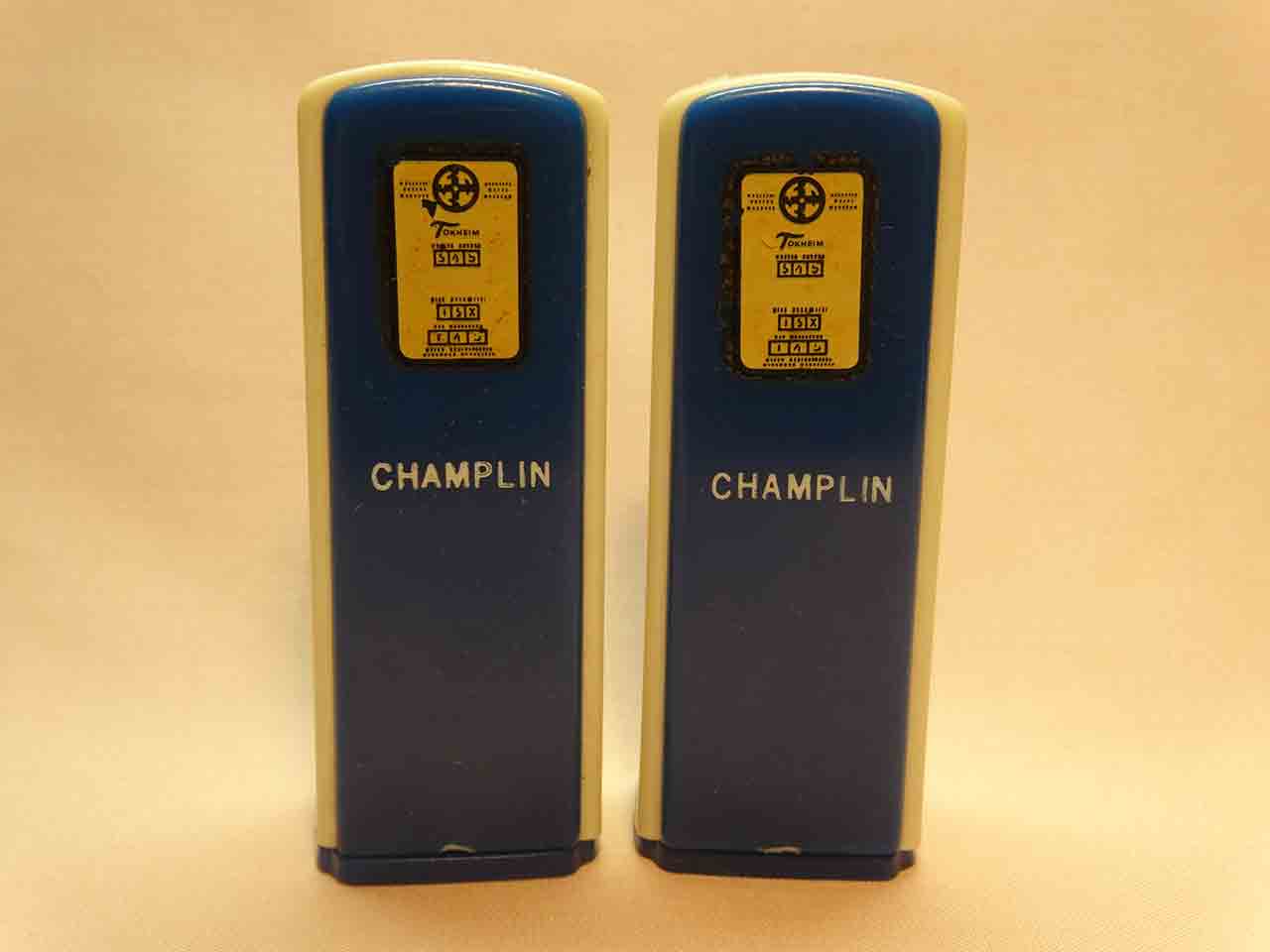 Chevron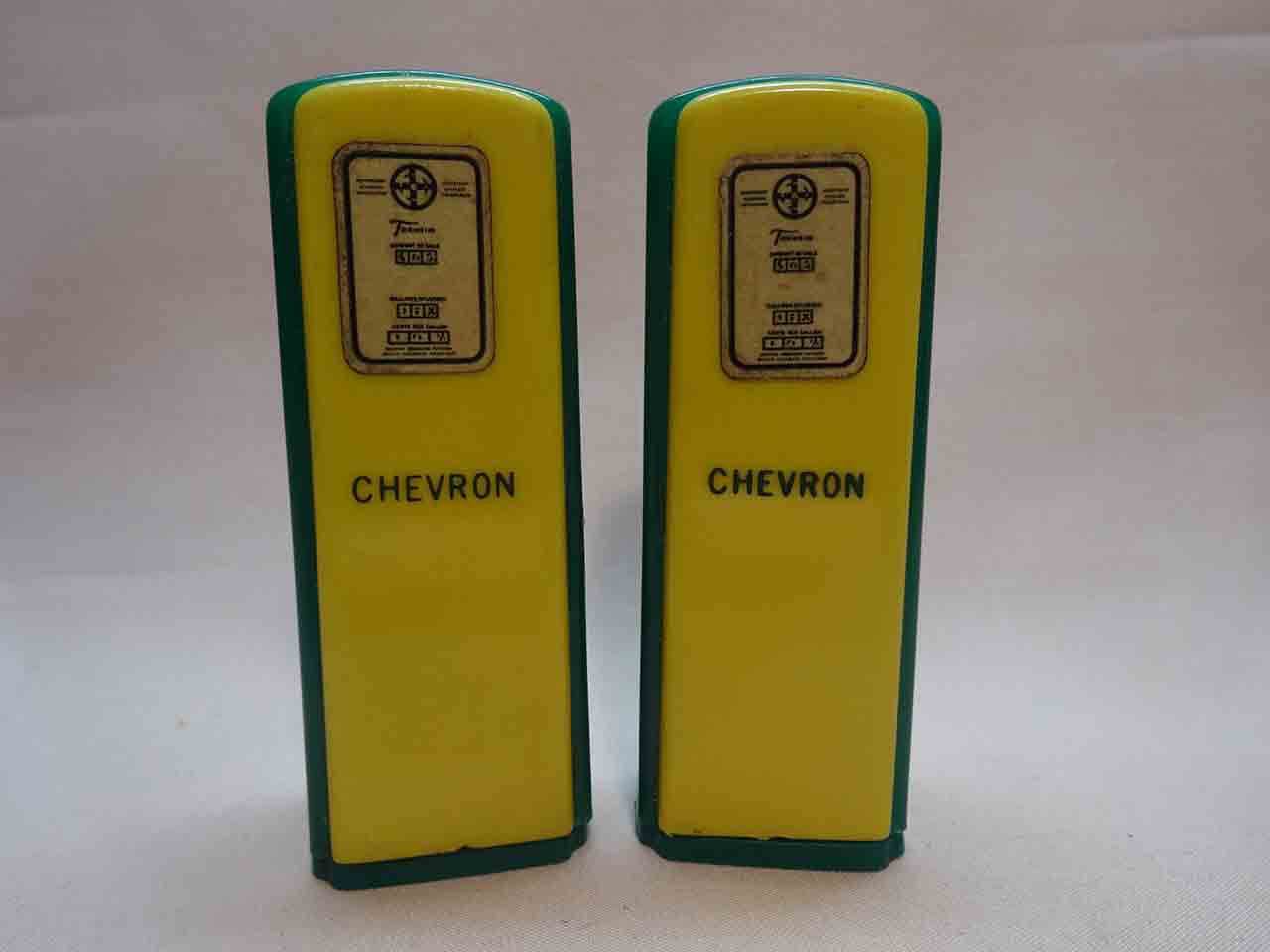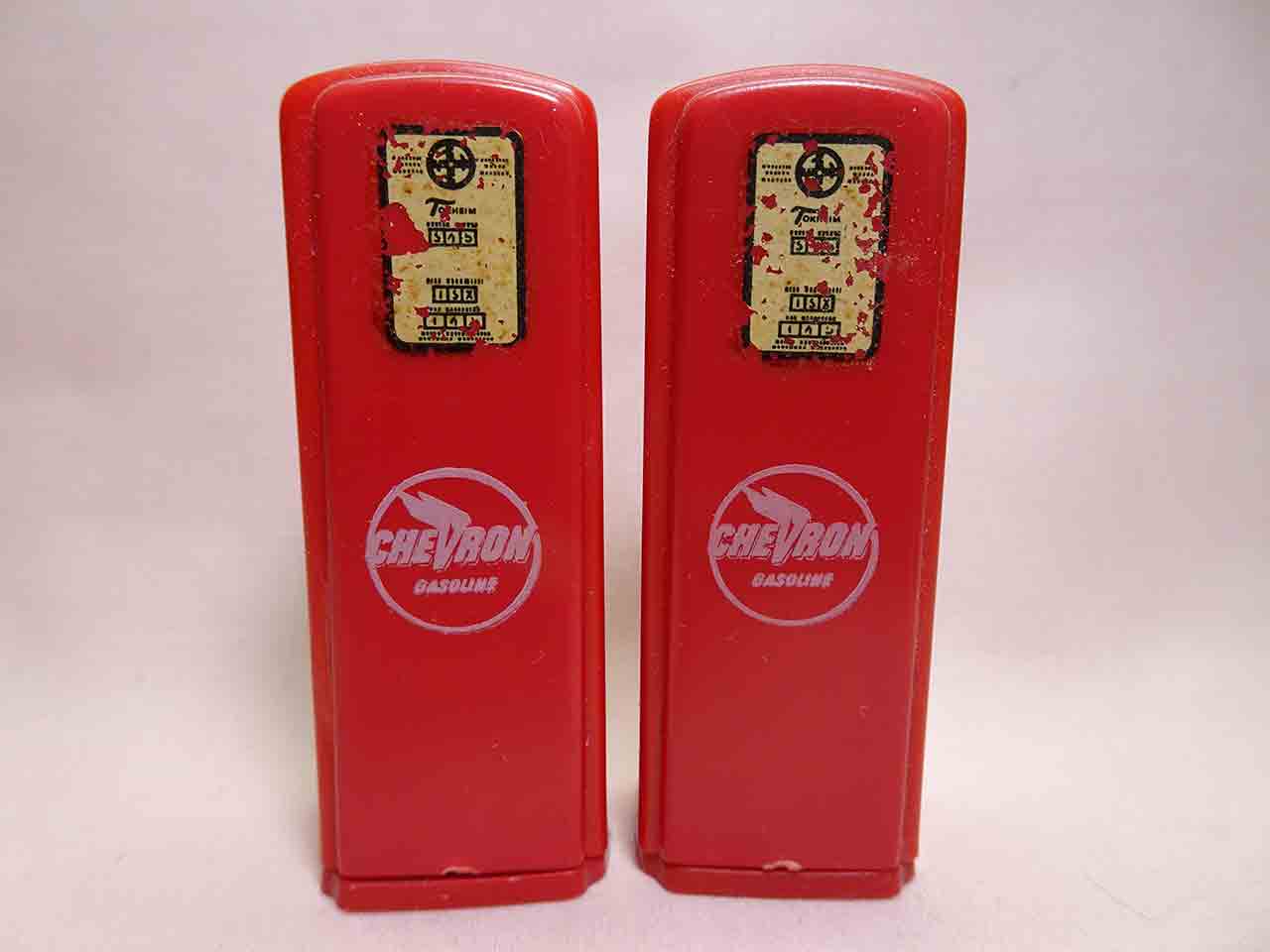 Cities Service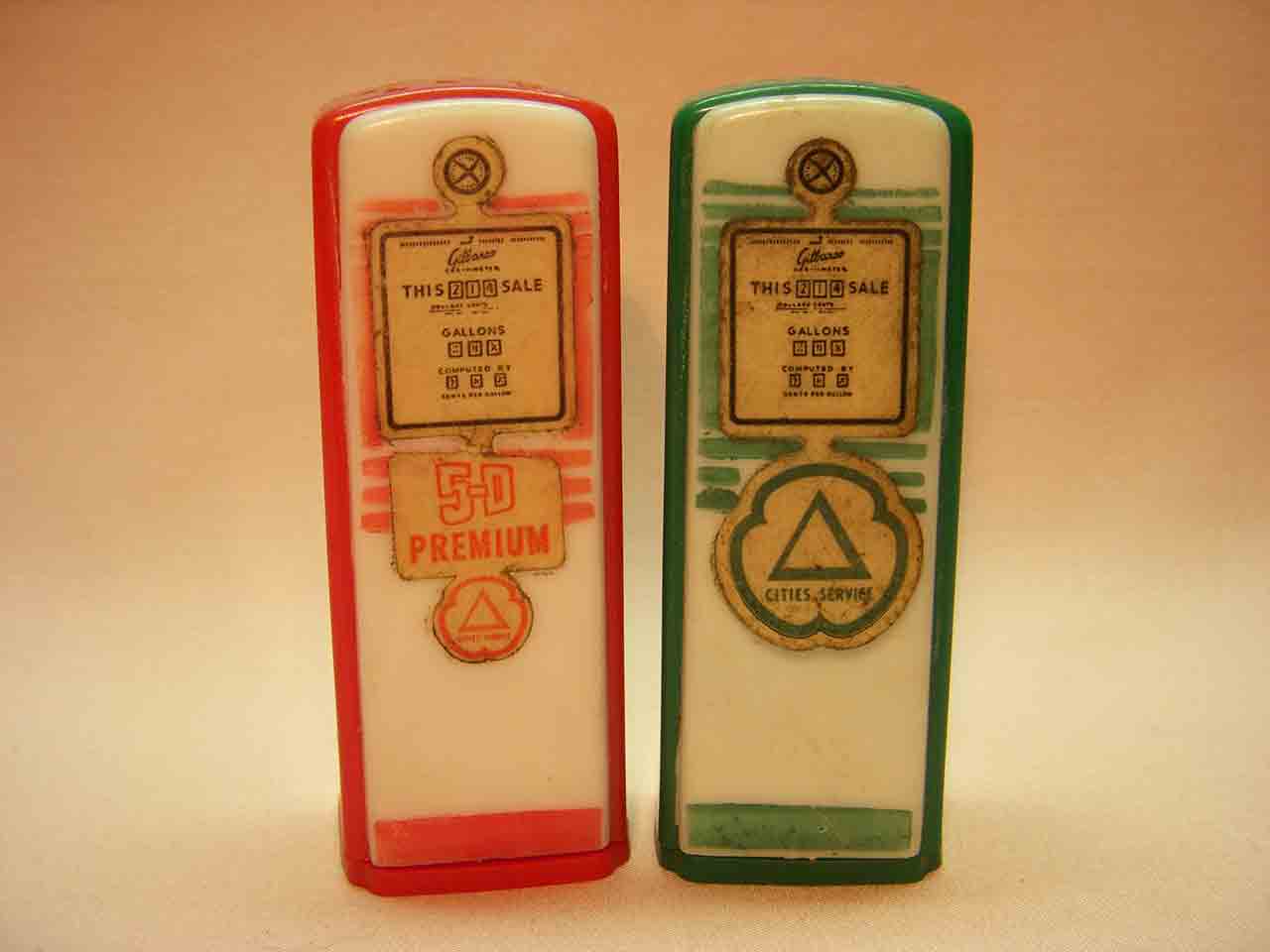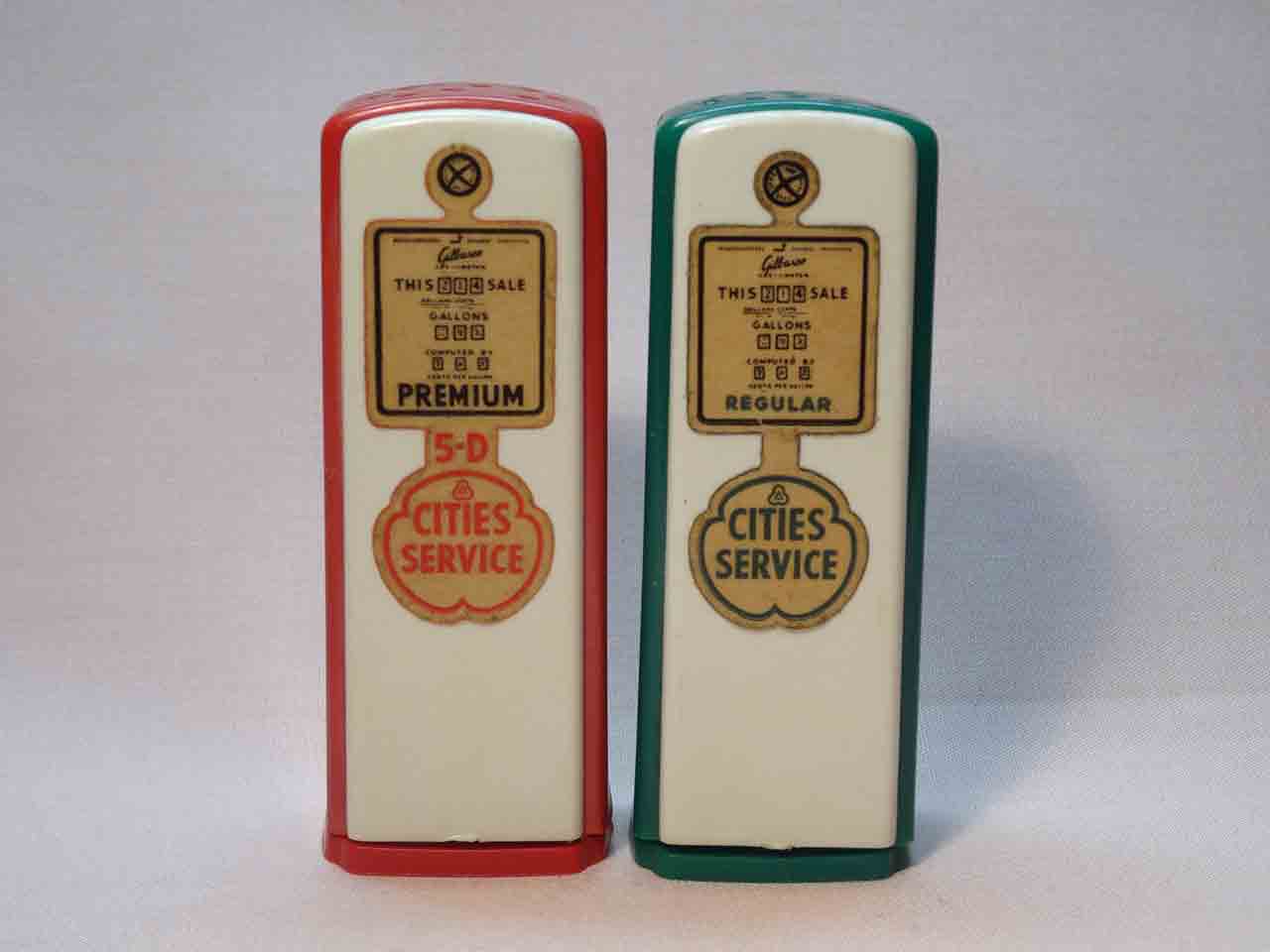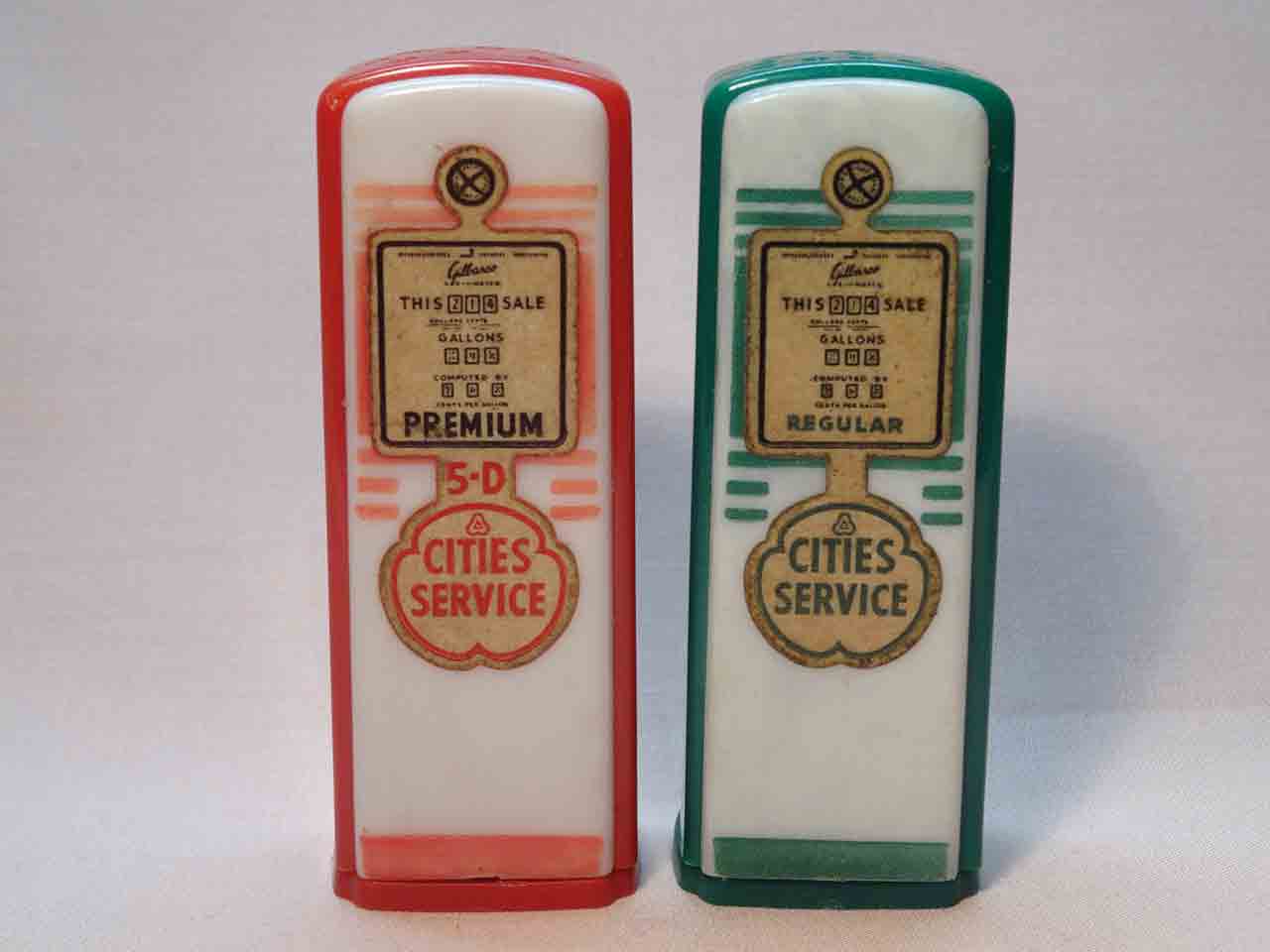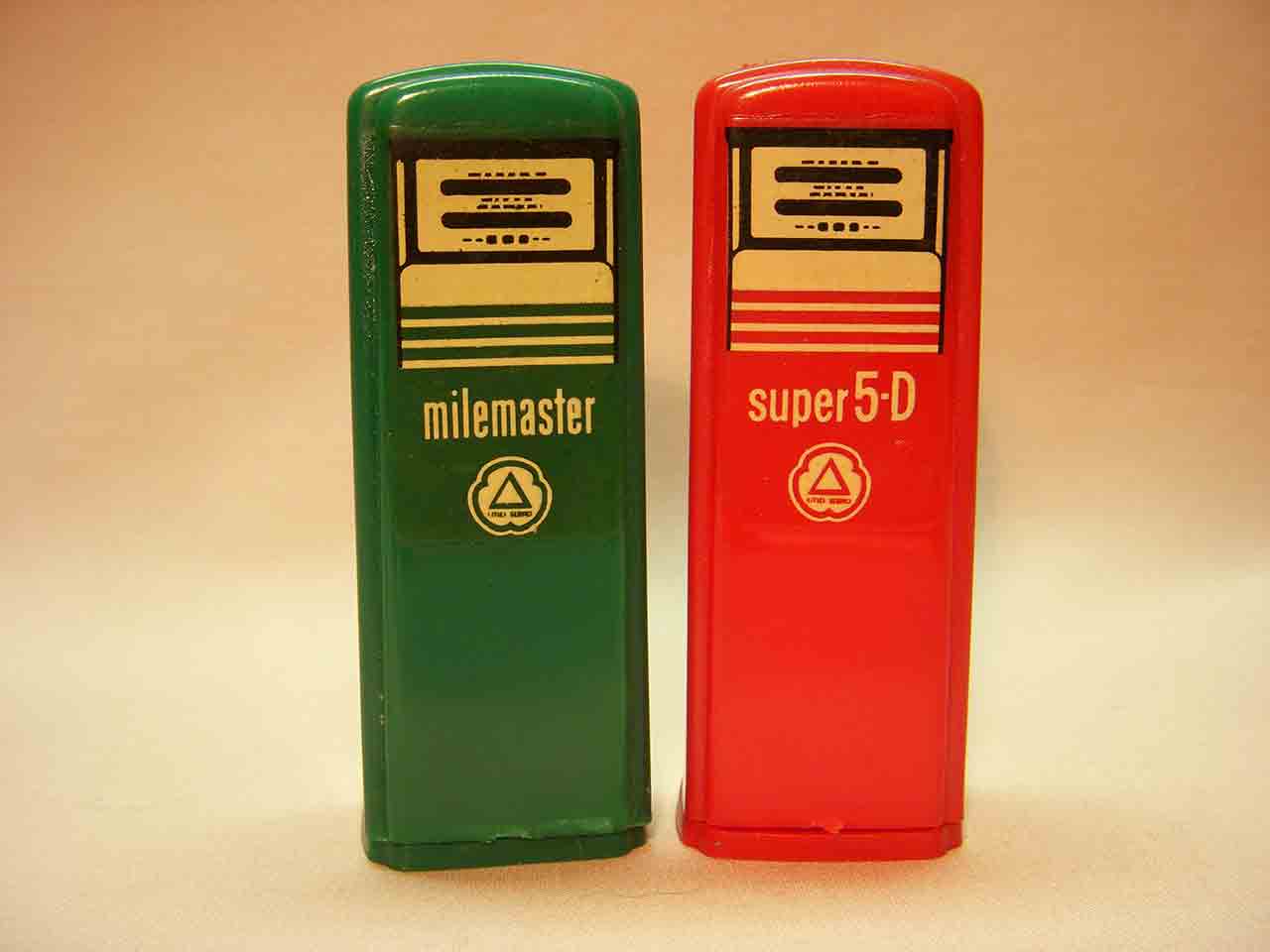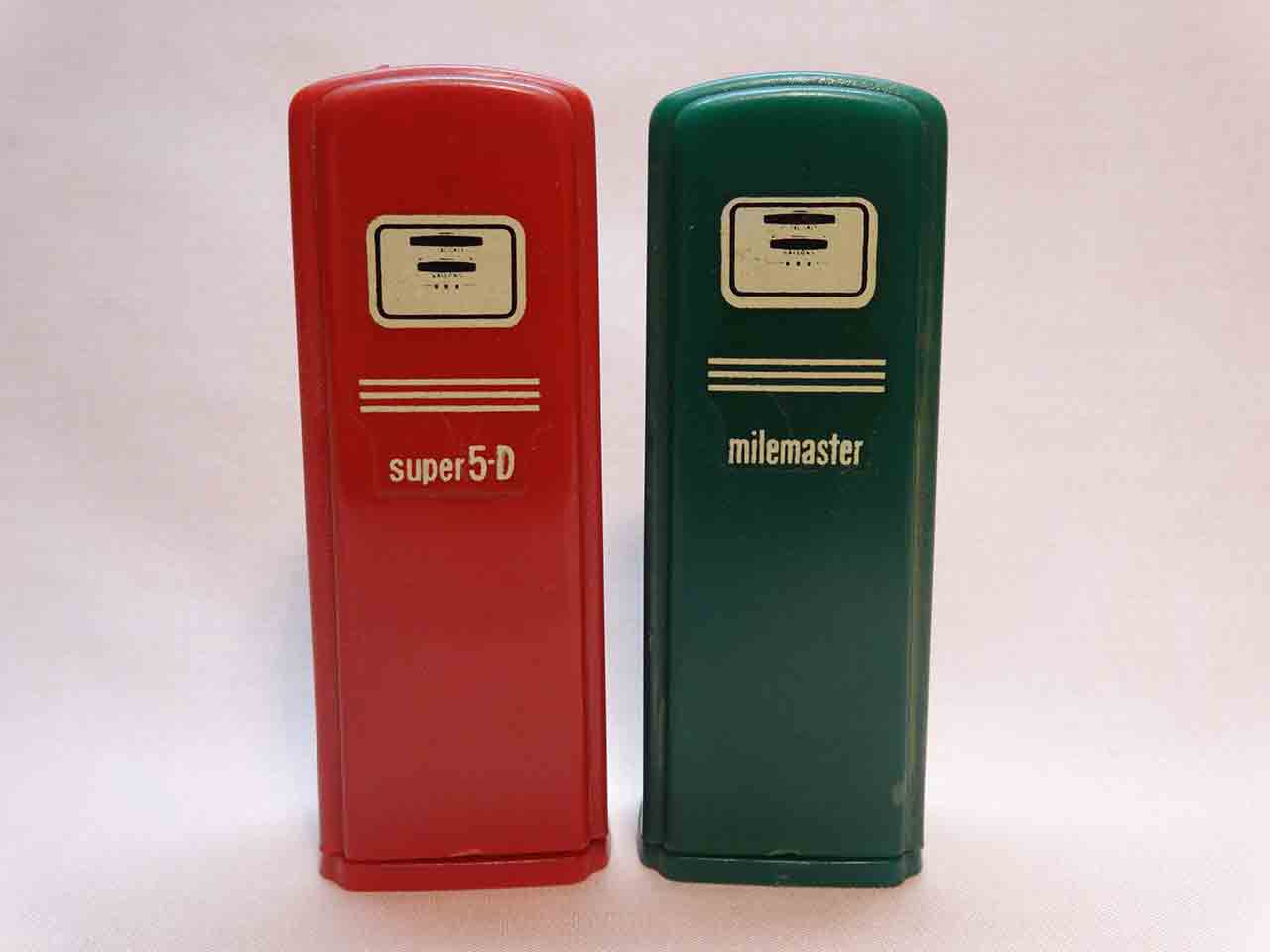 Comet
Conoco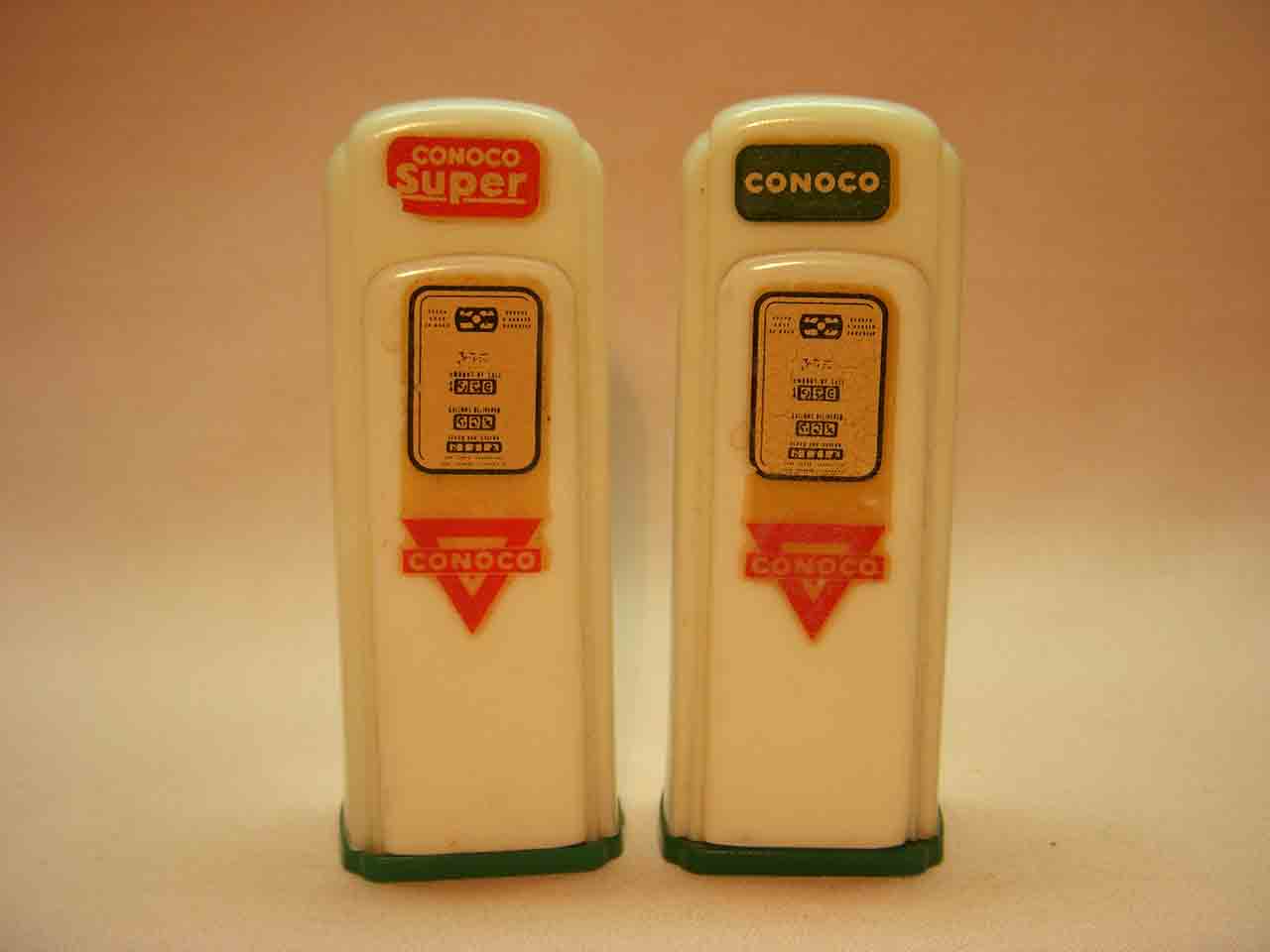 Co Op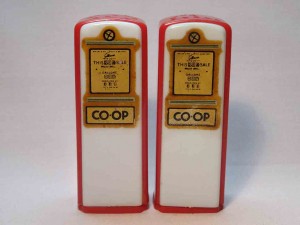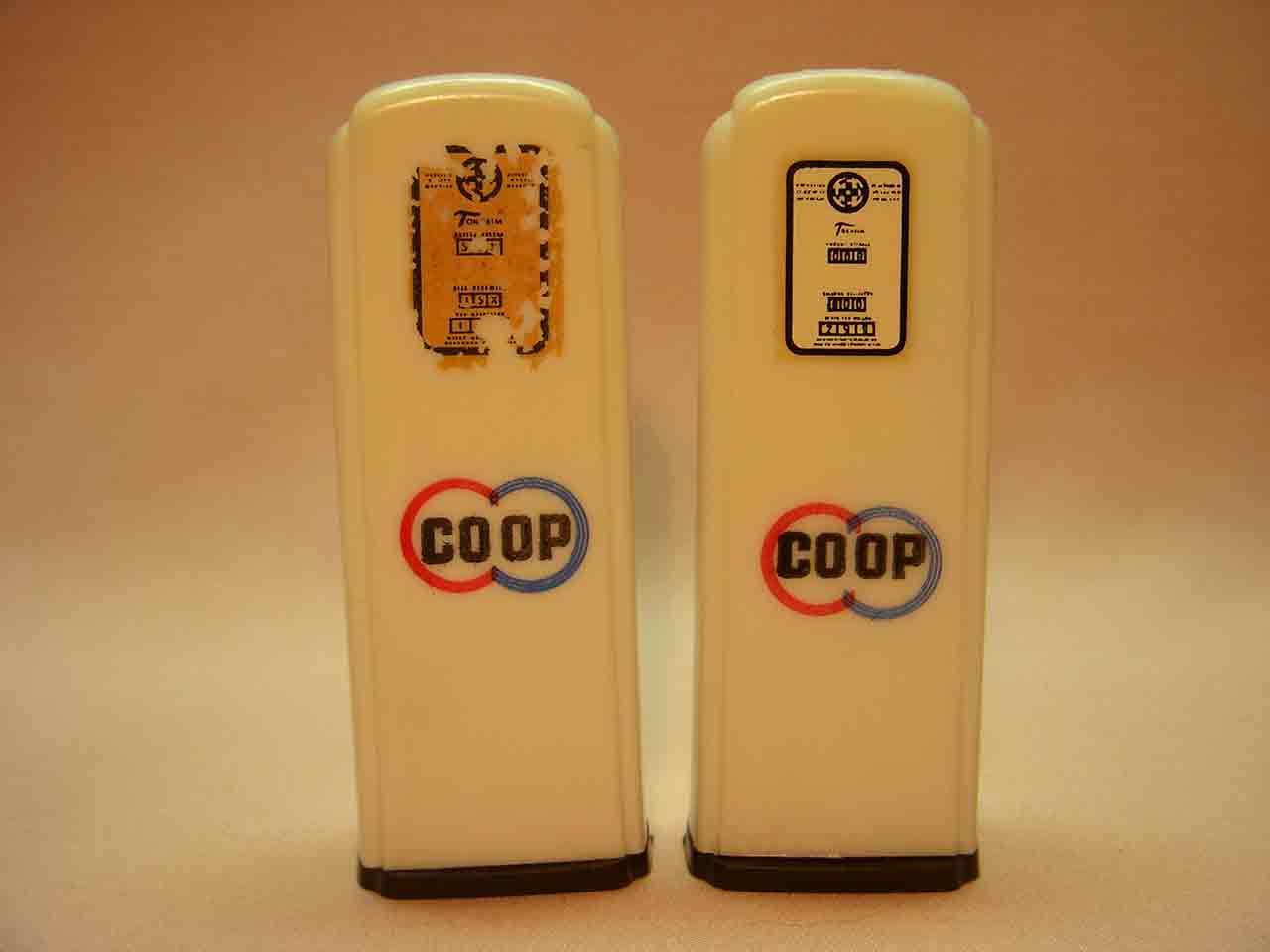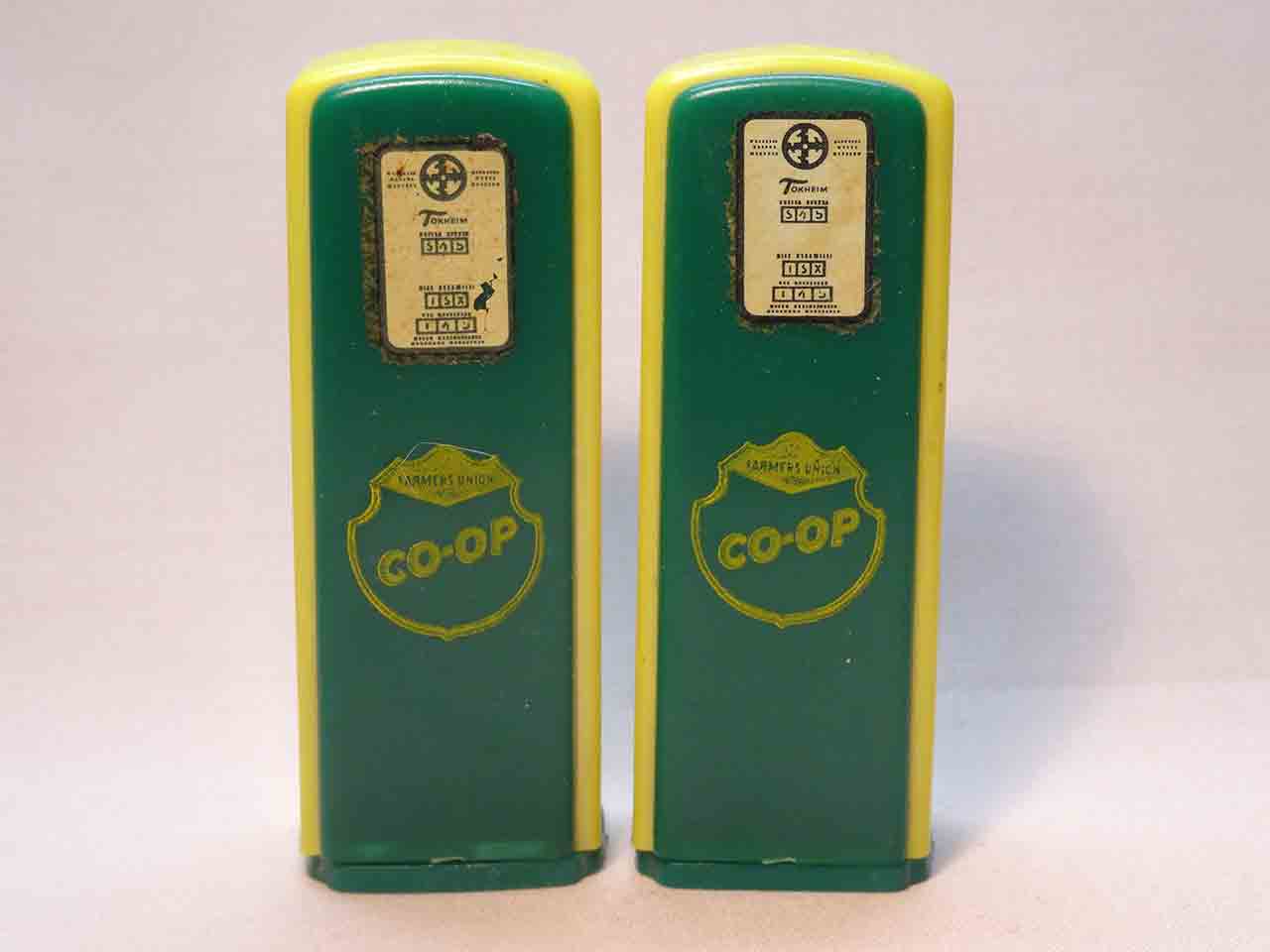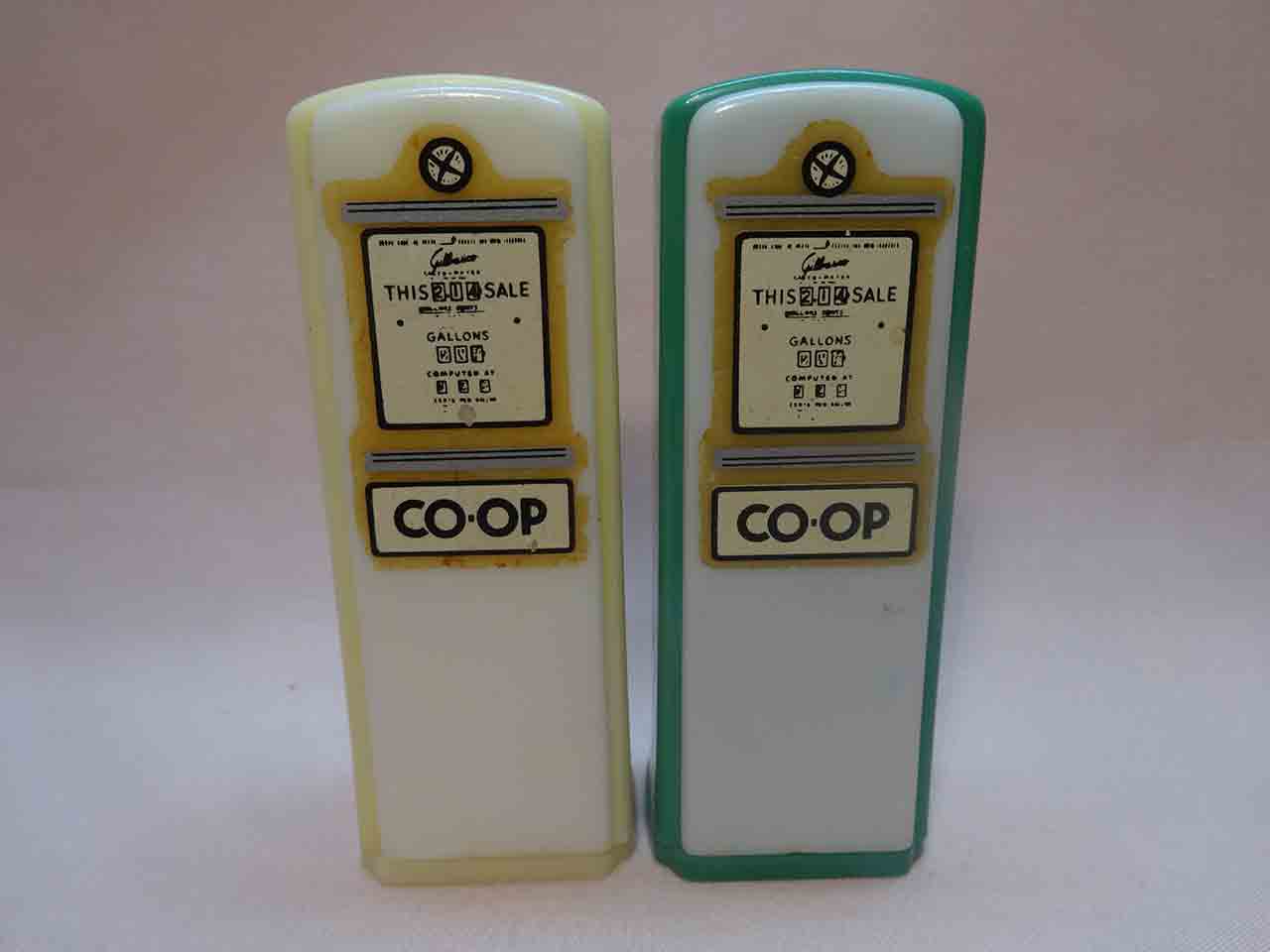 Deep Rock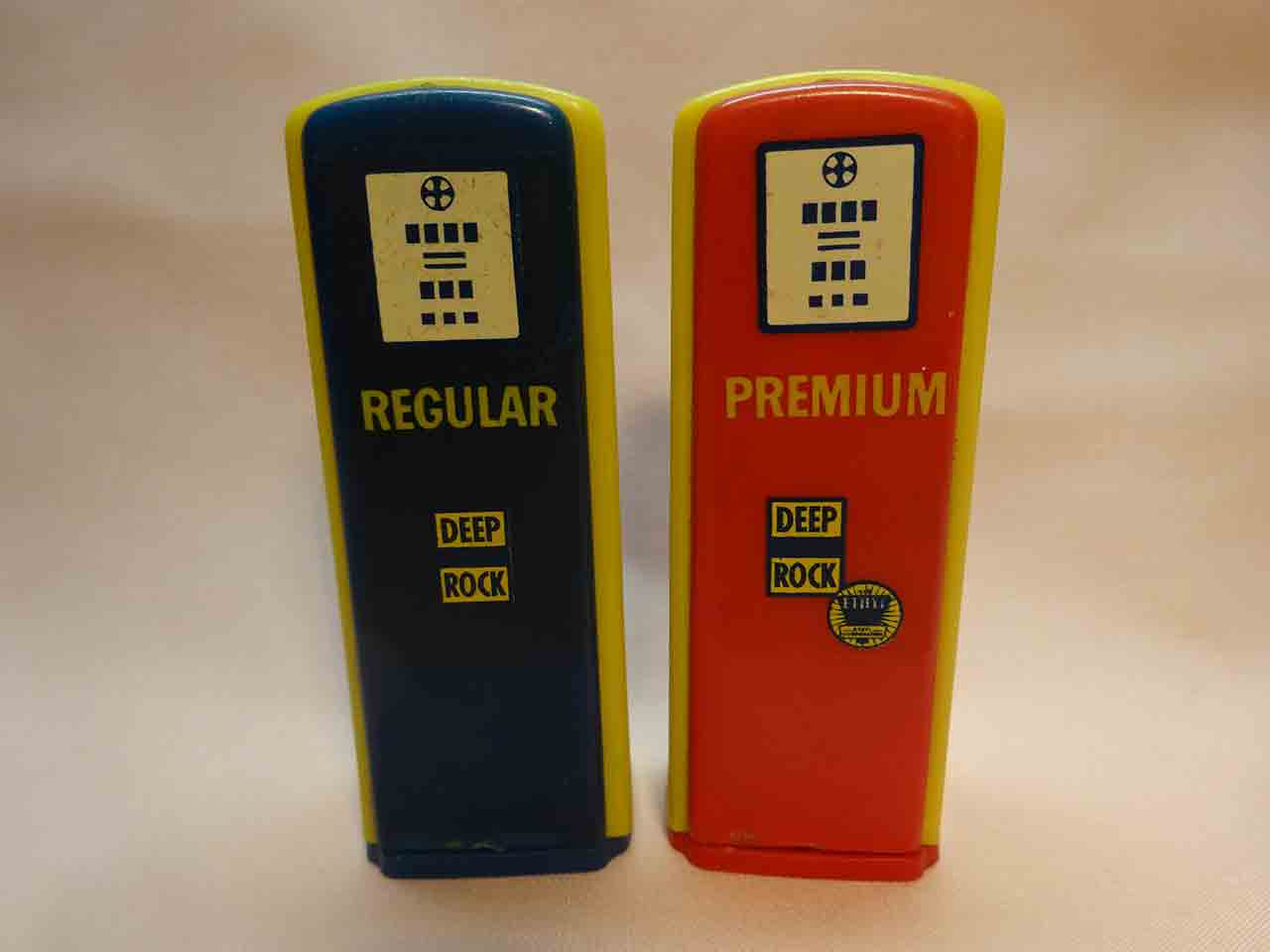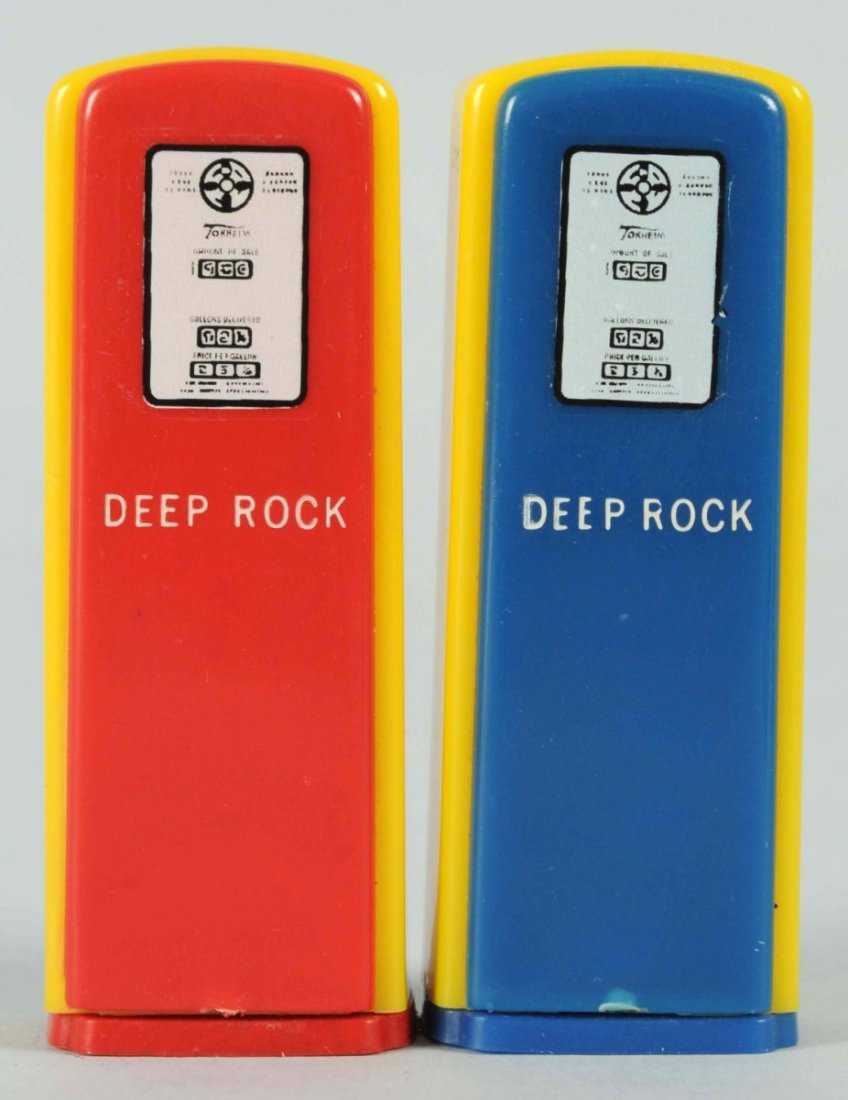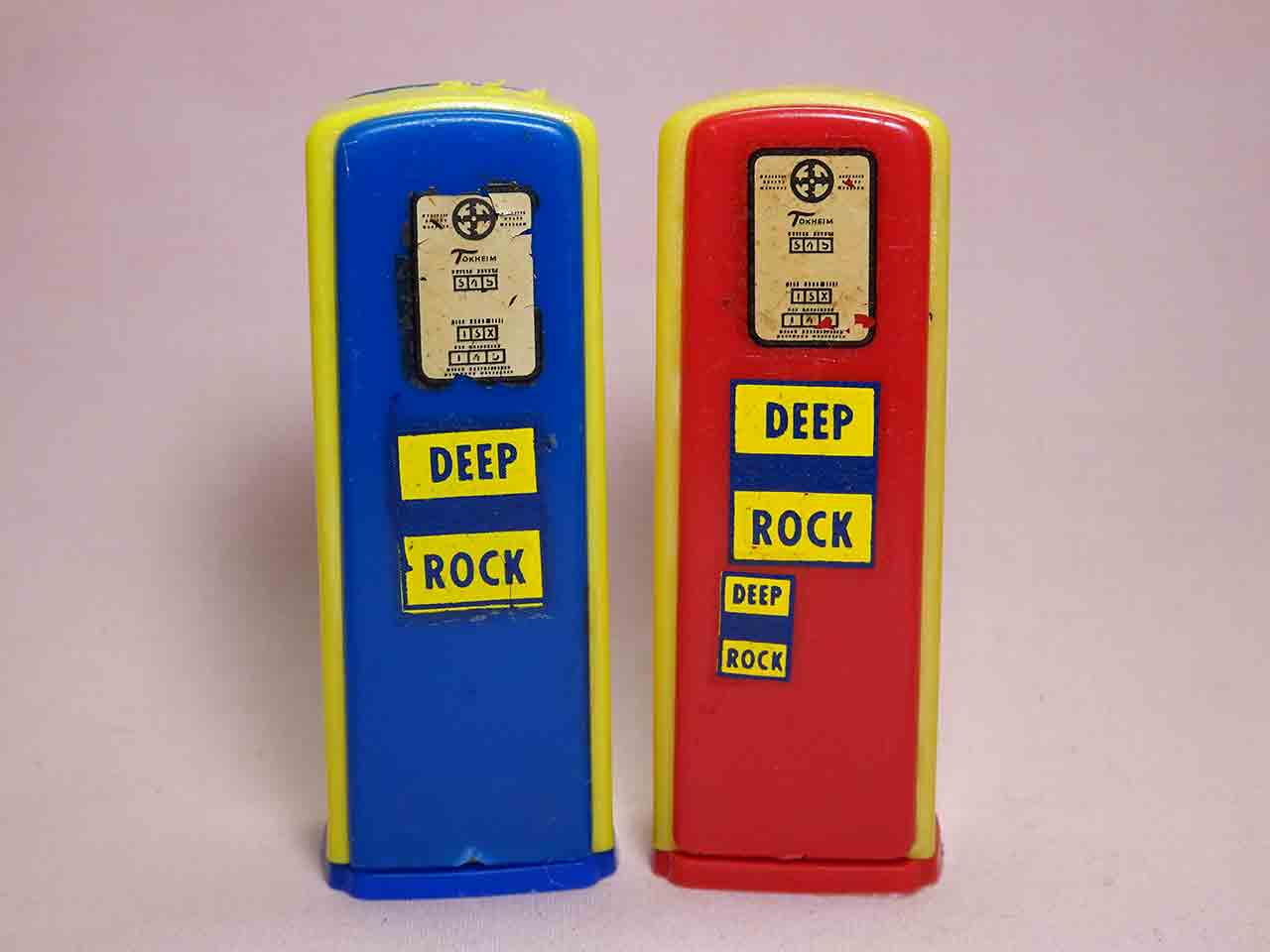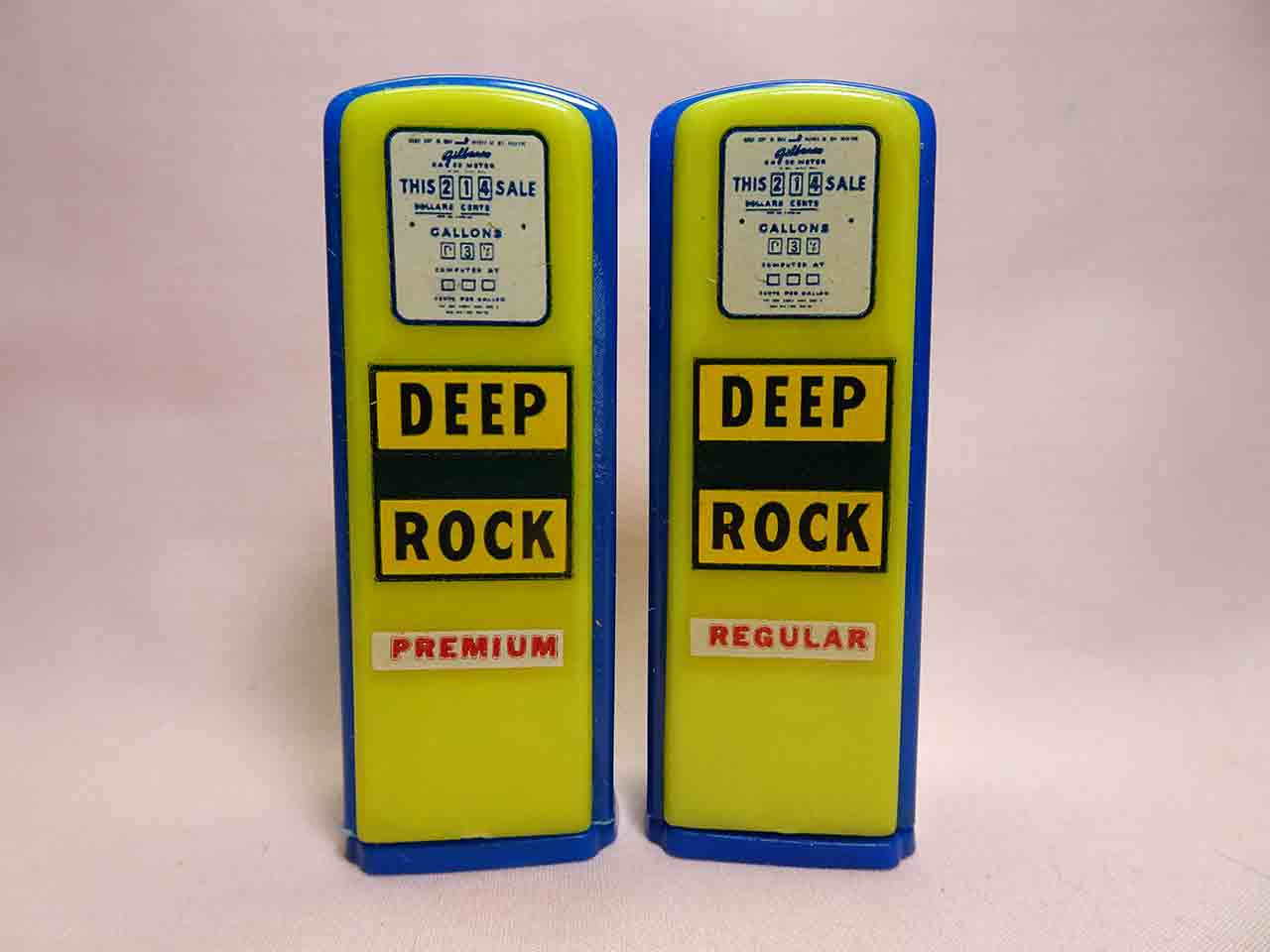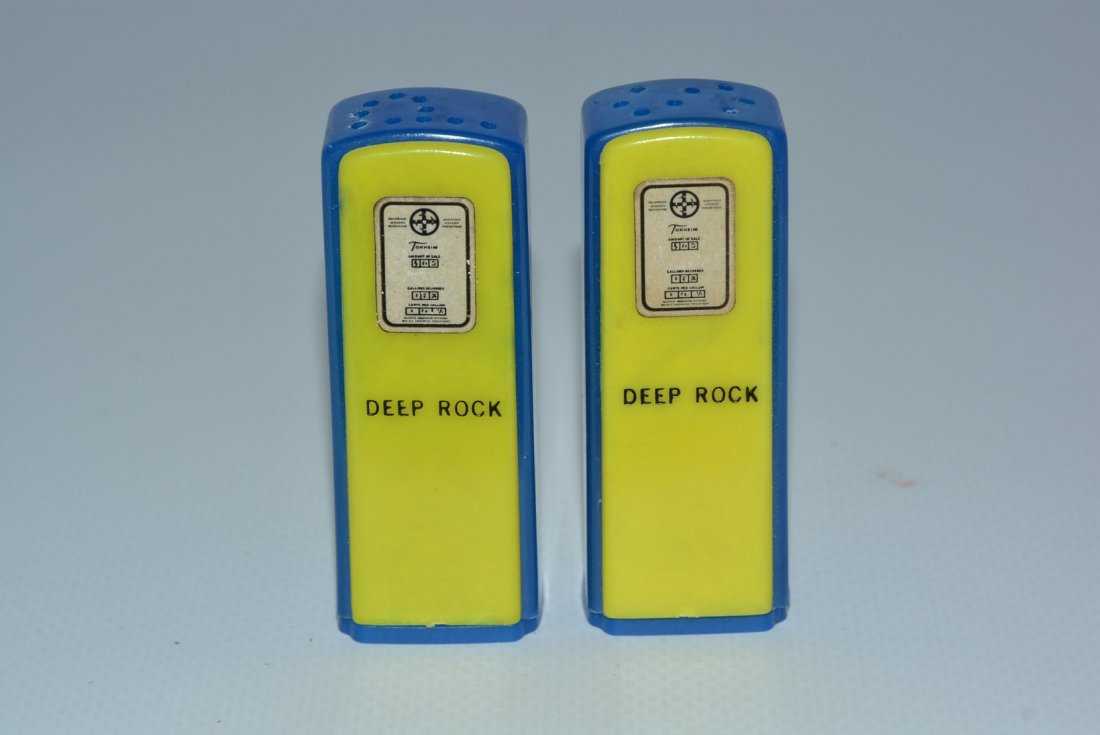 DS Major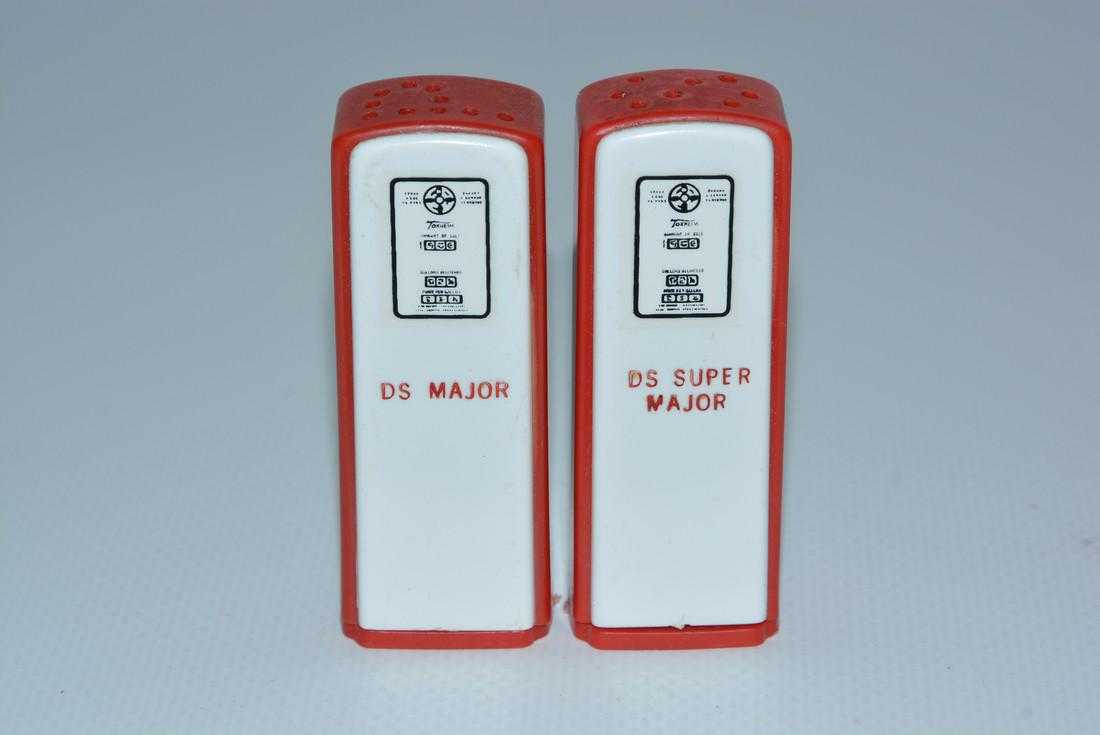 Derby
DX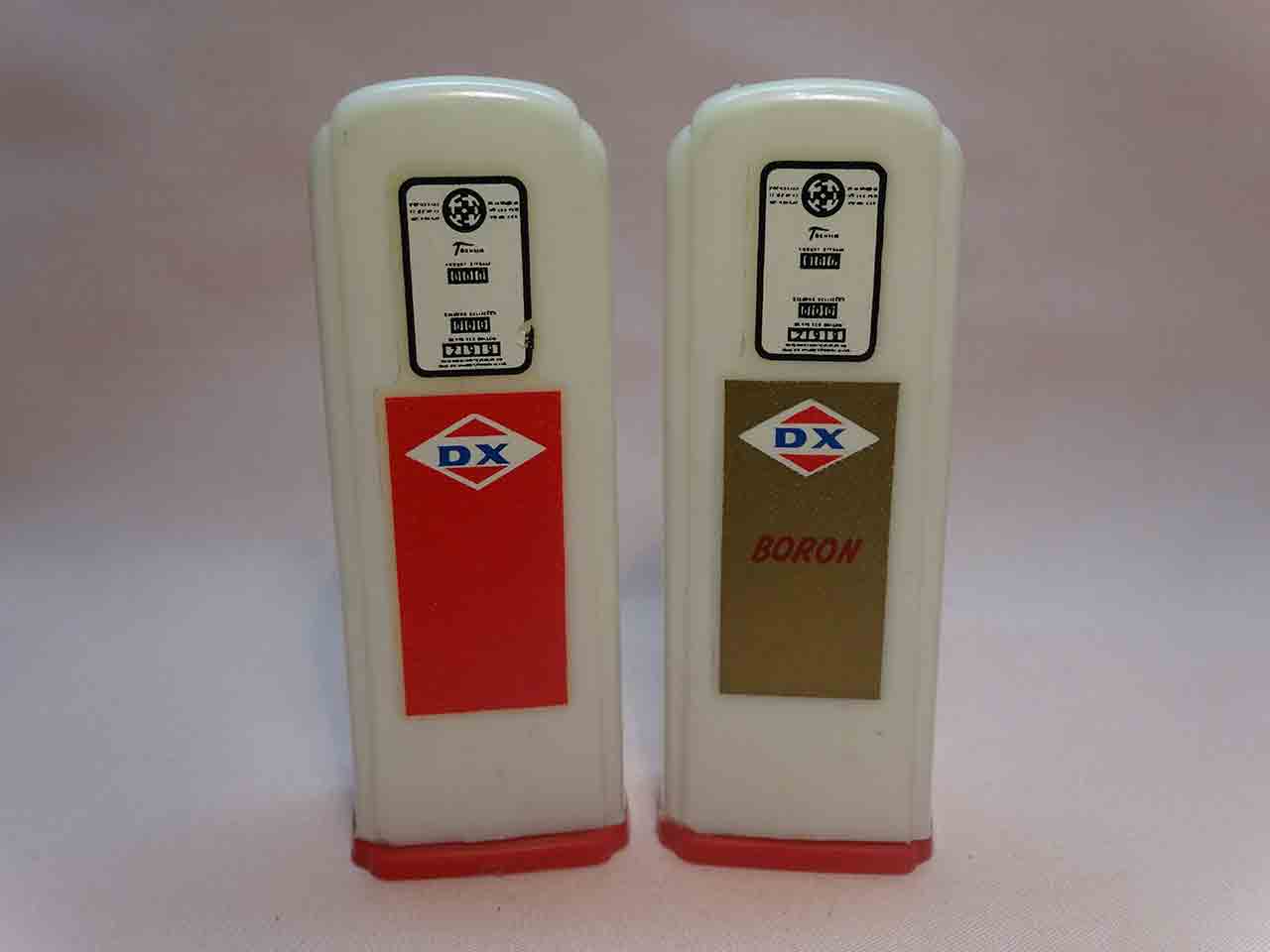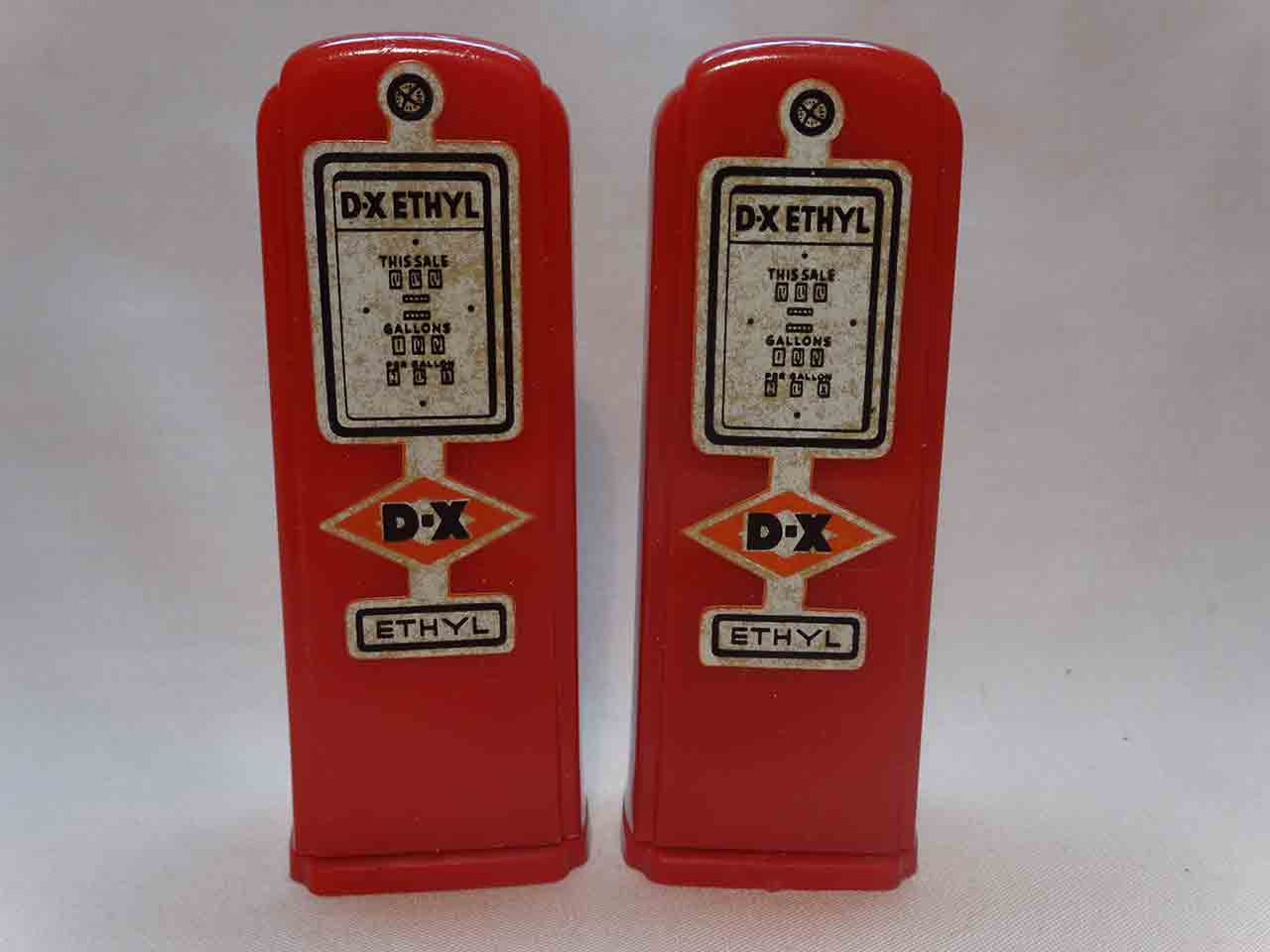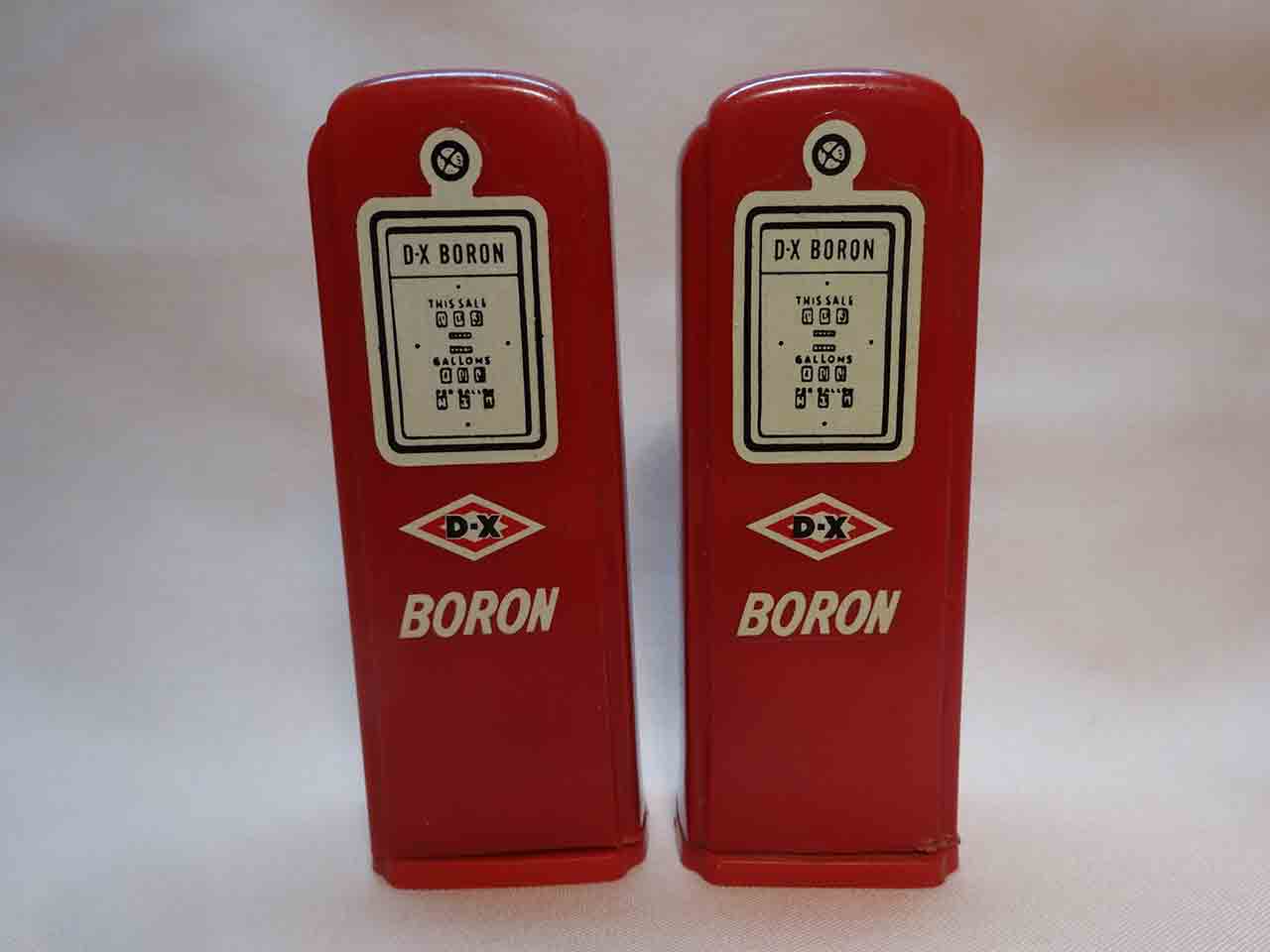 Economy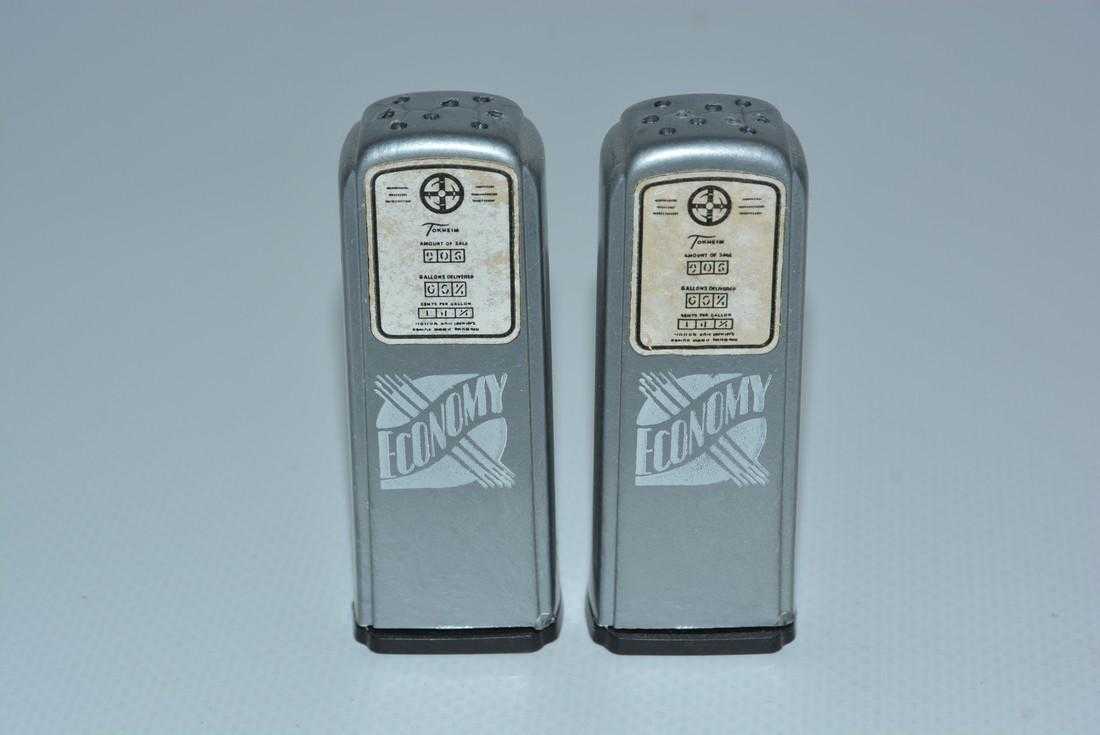 El Paso
Farmers Union Co-Op
Farm Service (FS)
Farm Bureau Co-Op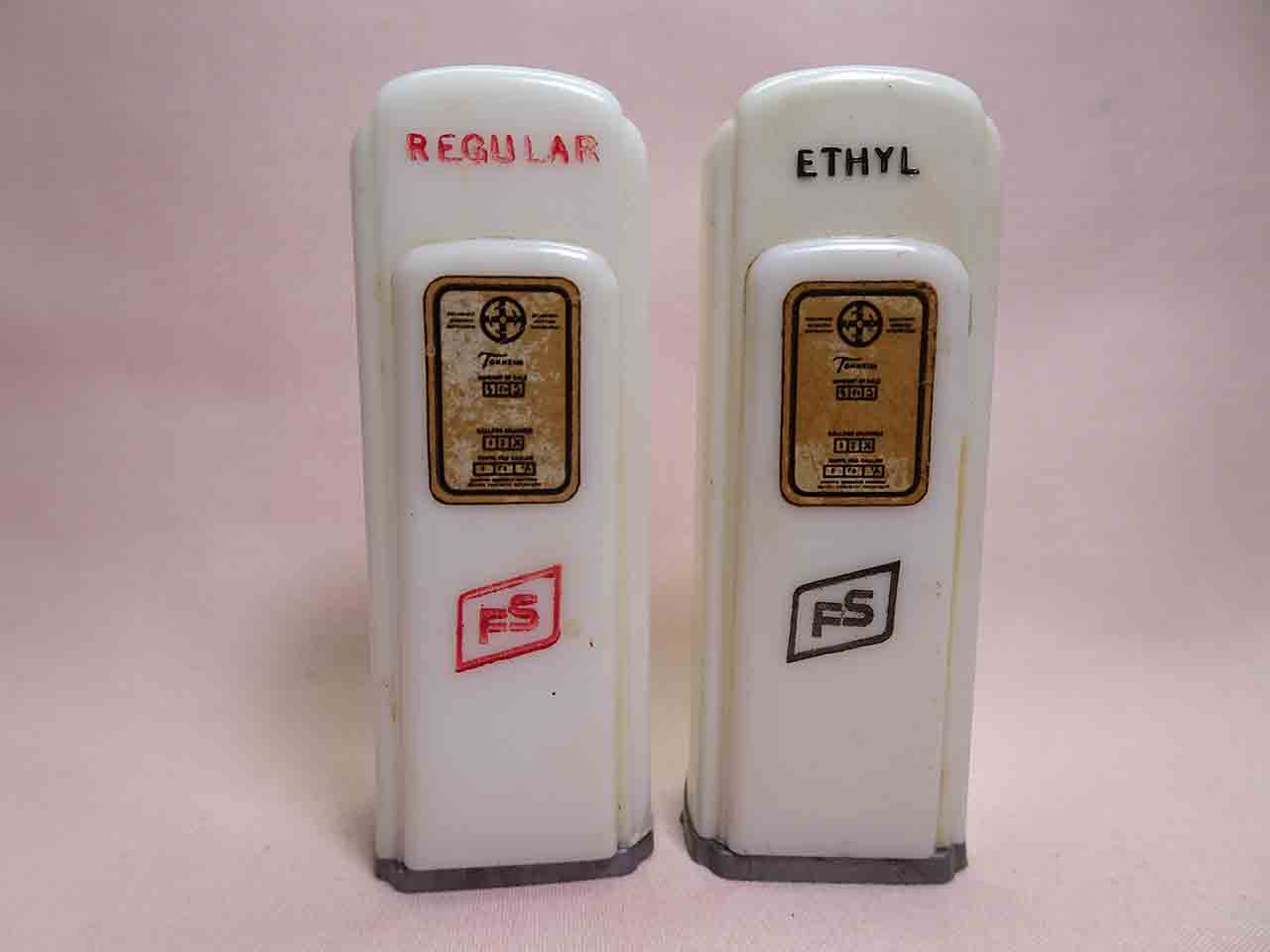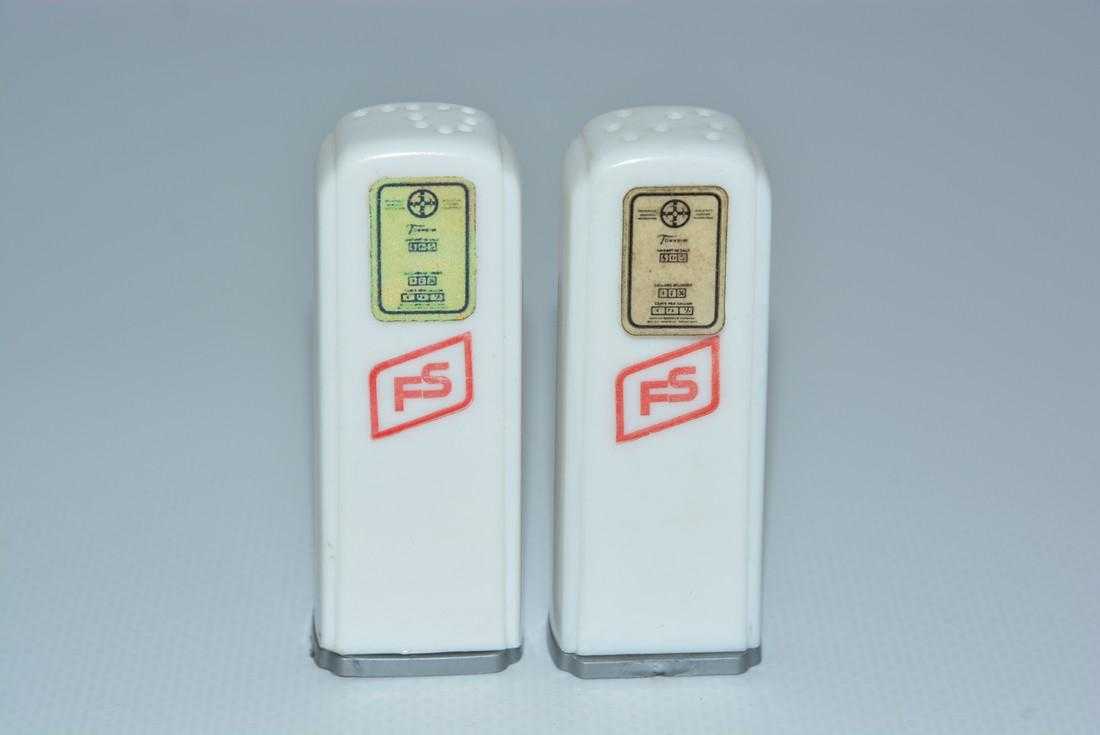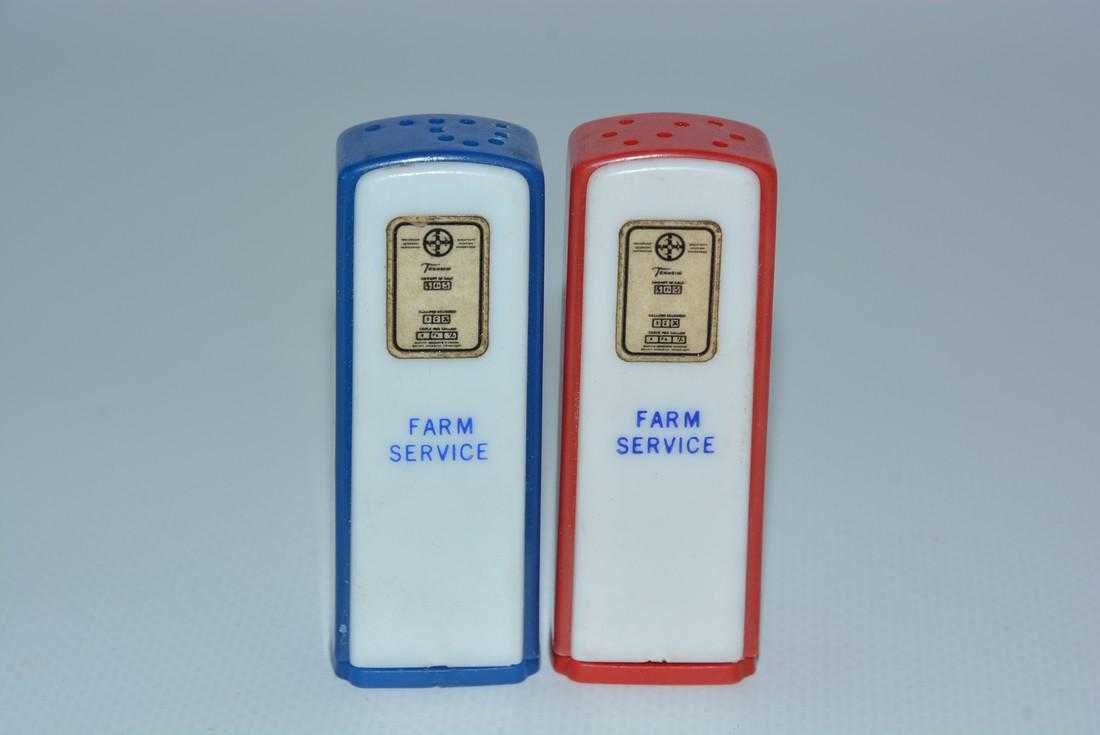 Enco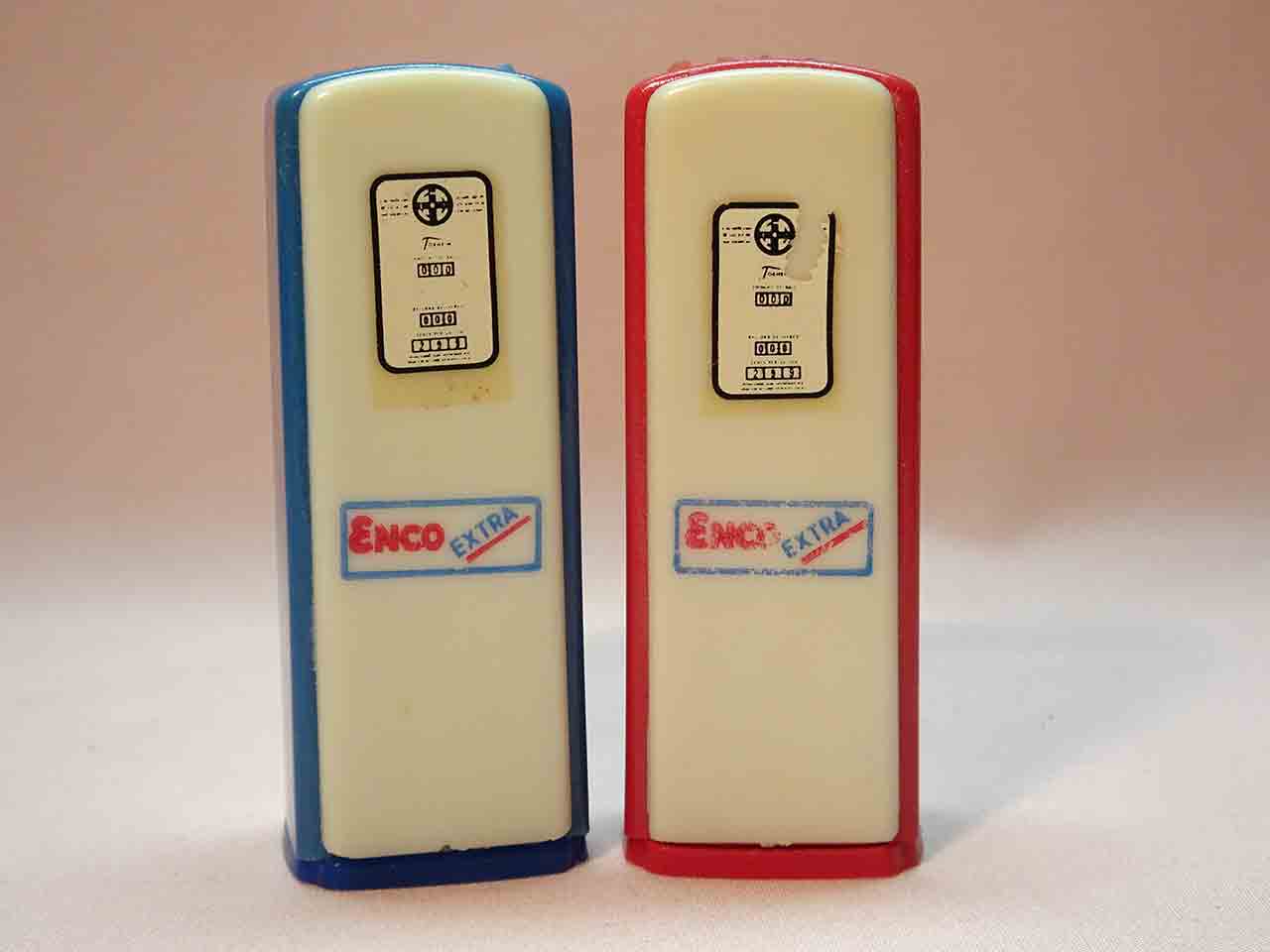 Esso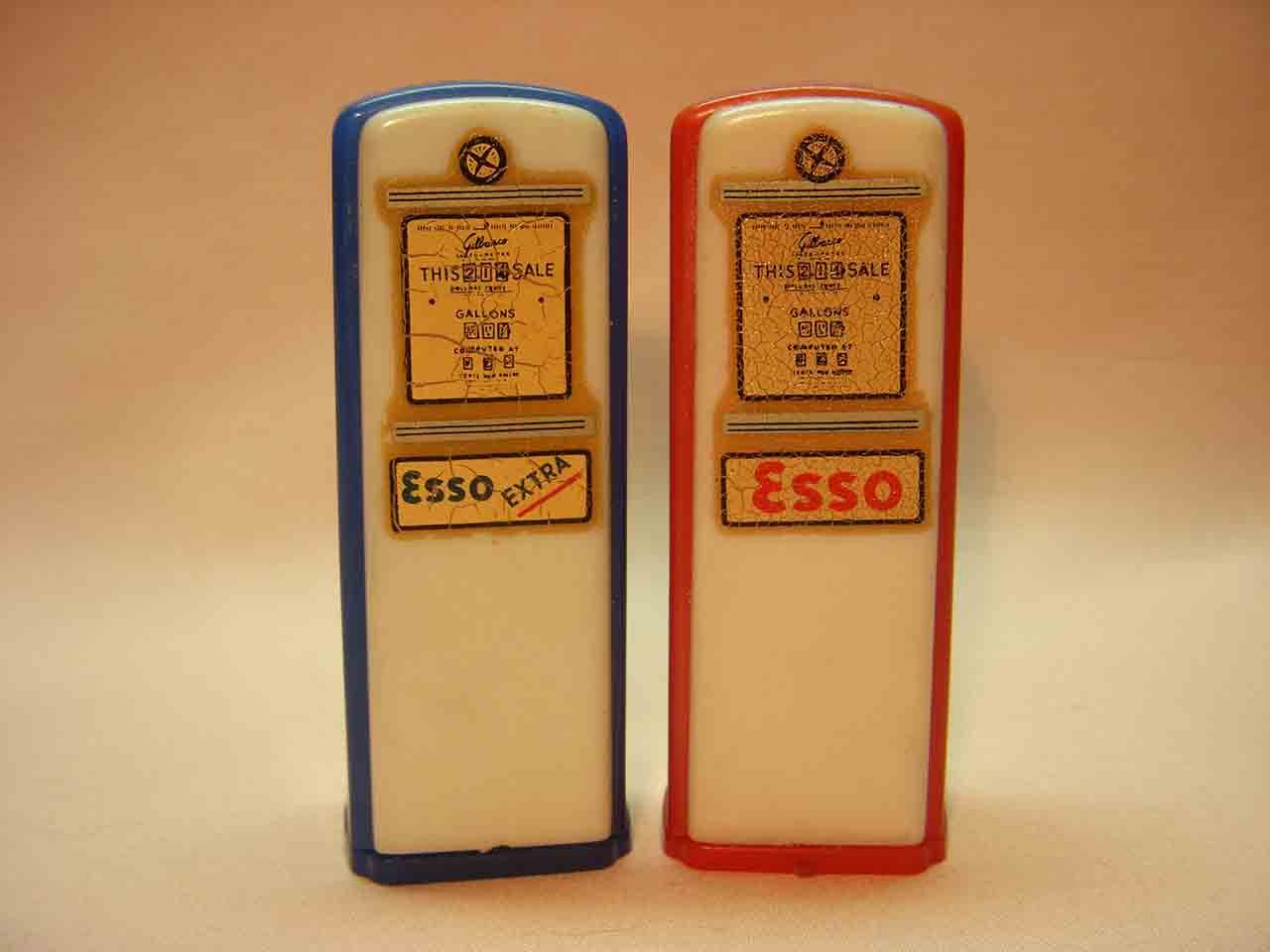 Fina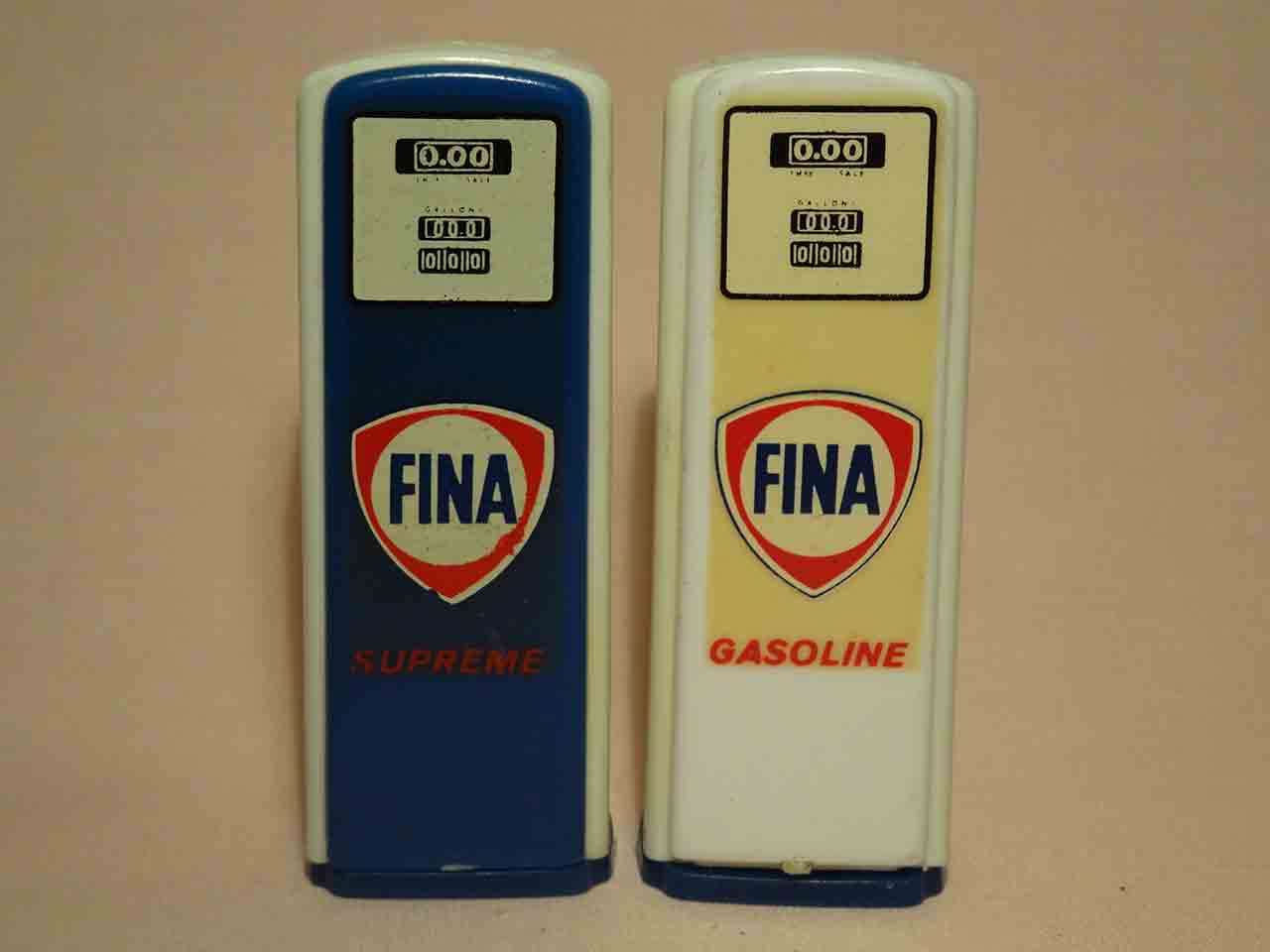 Flying A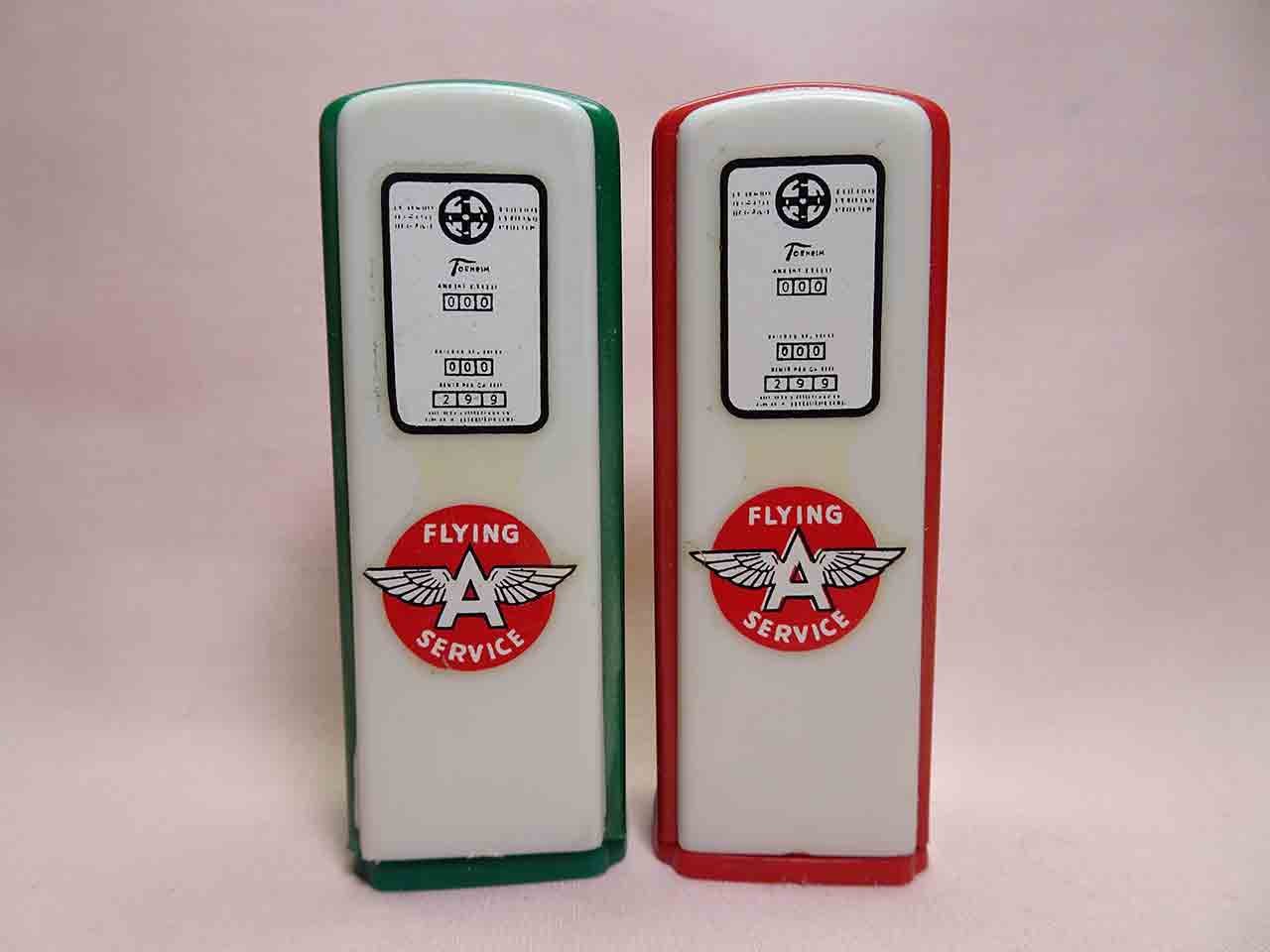 Fleetwing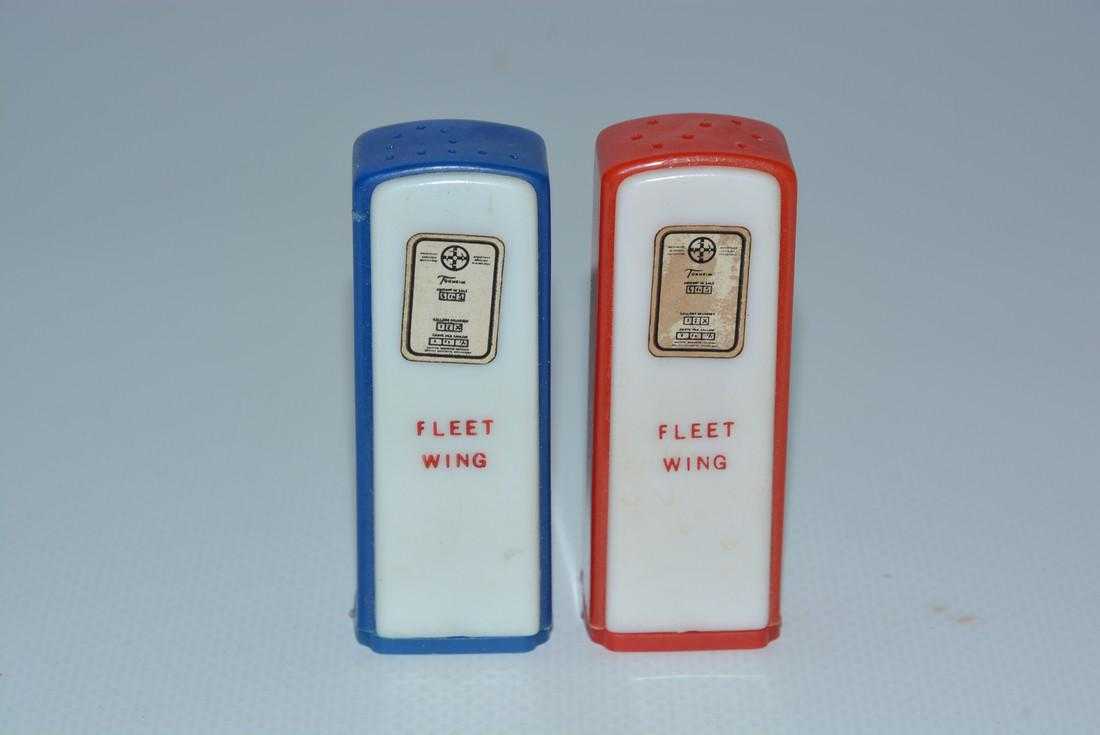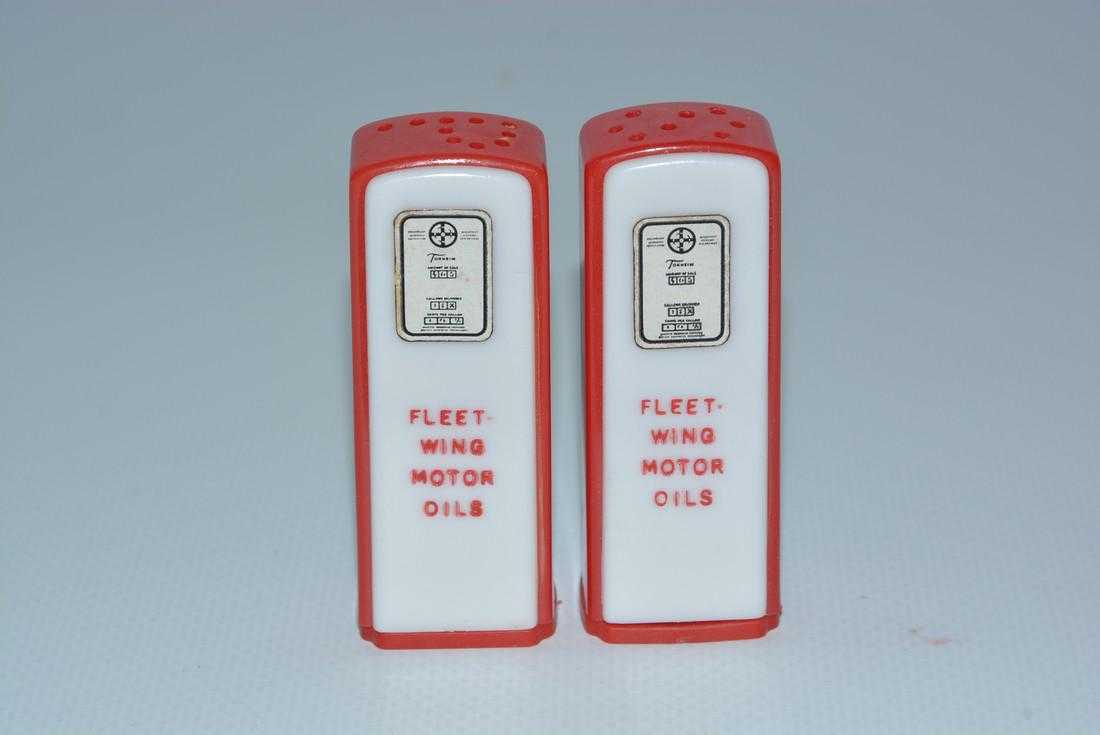 Frontier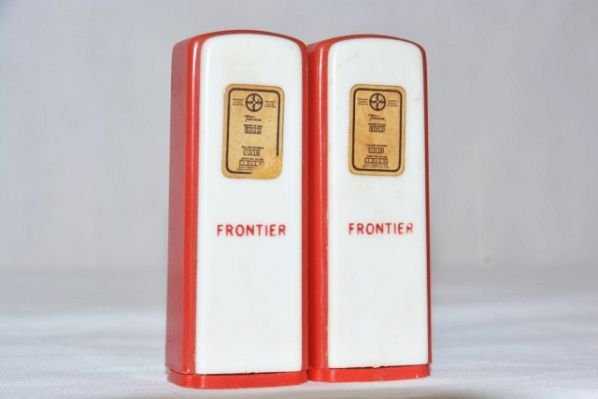 Hancock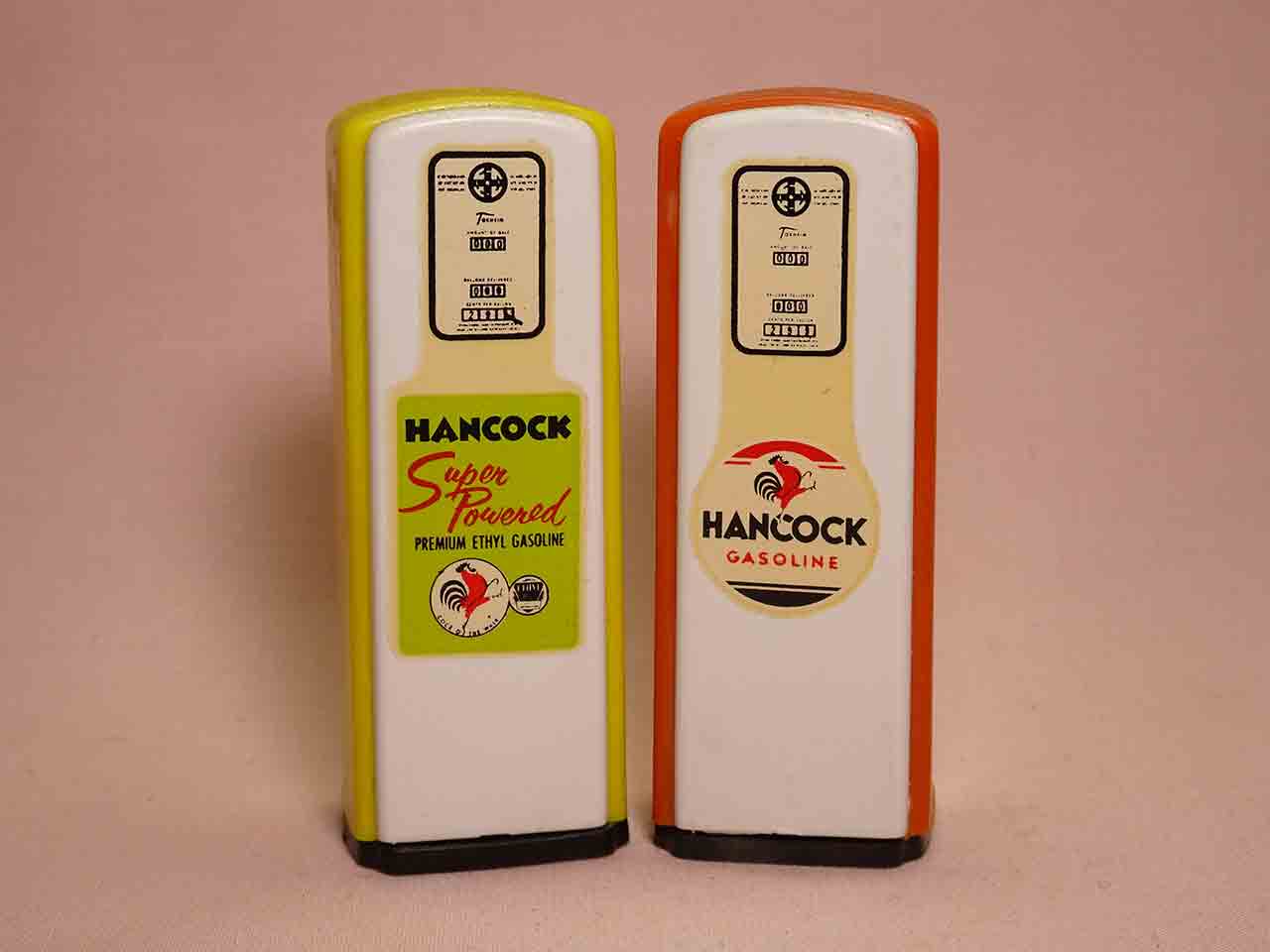 Humble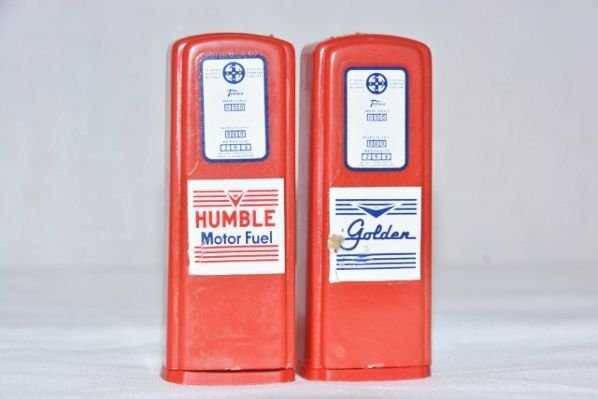 Gulf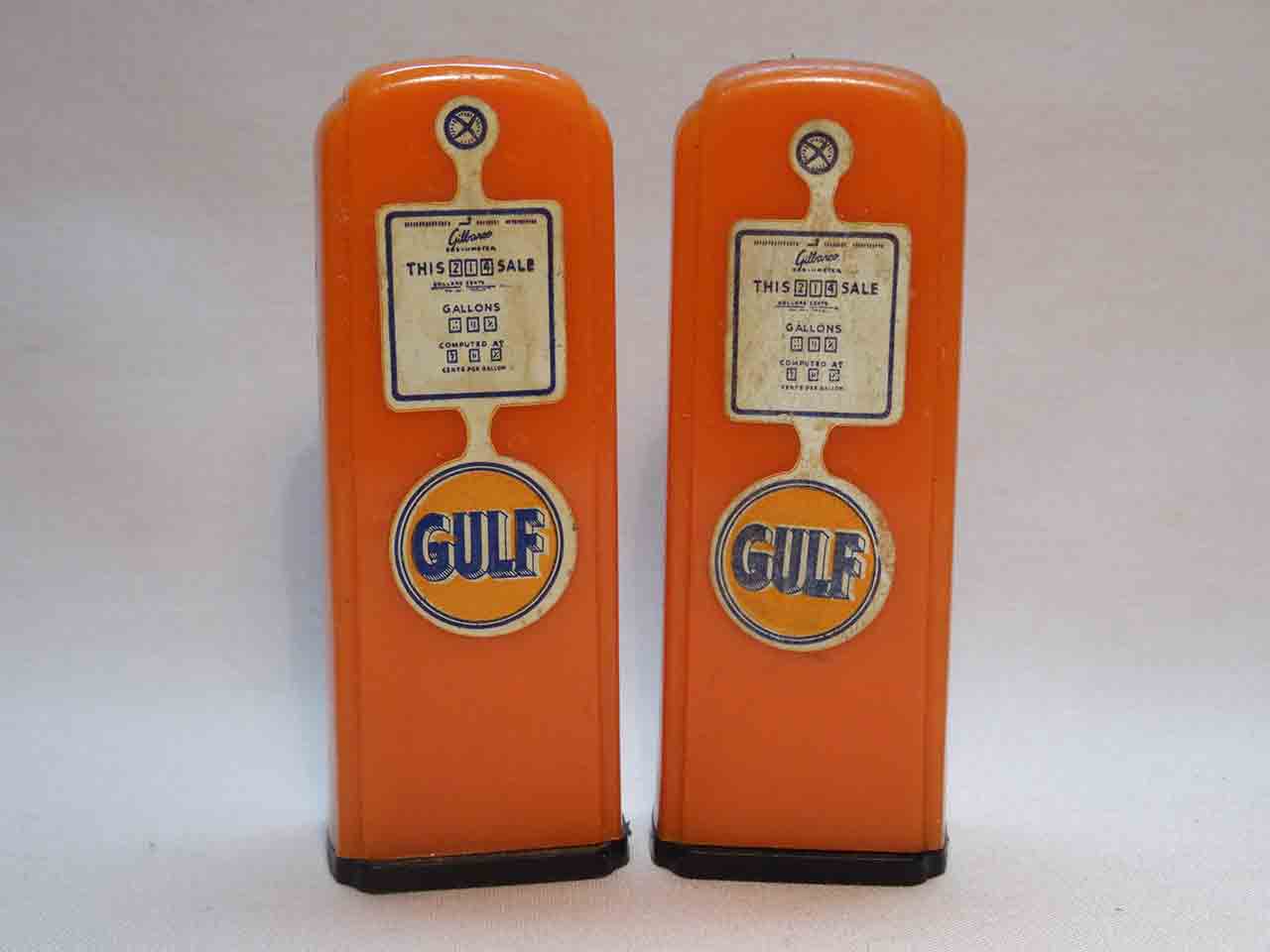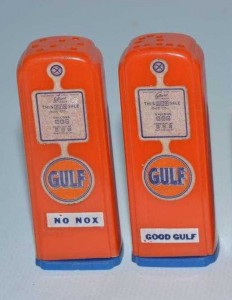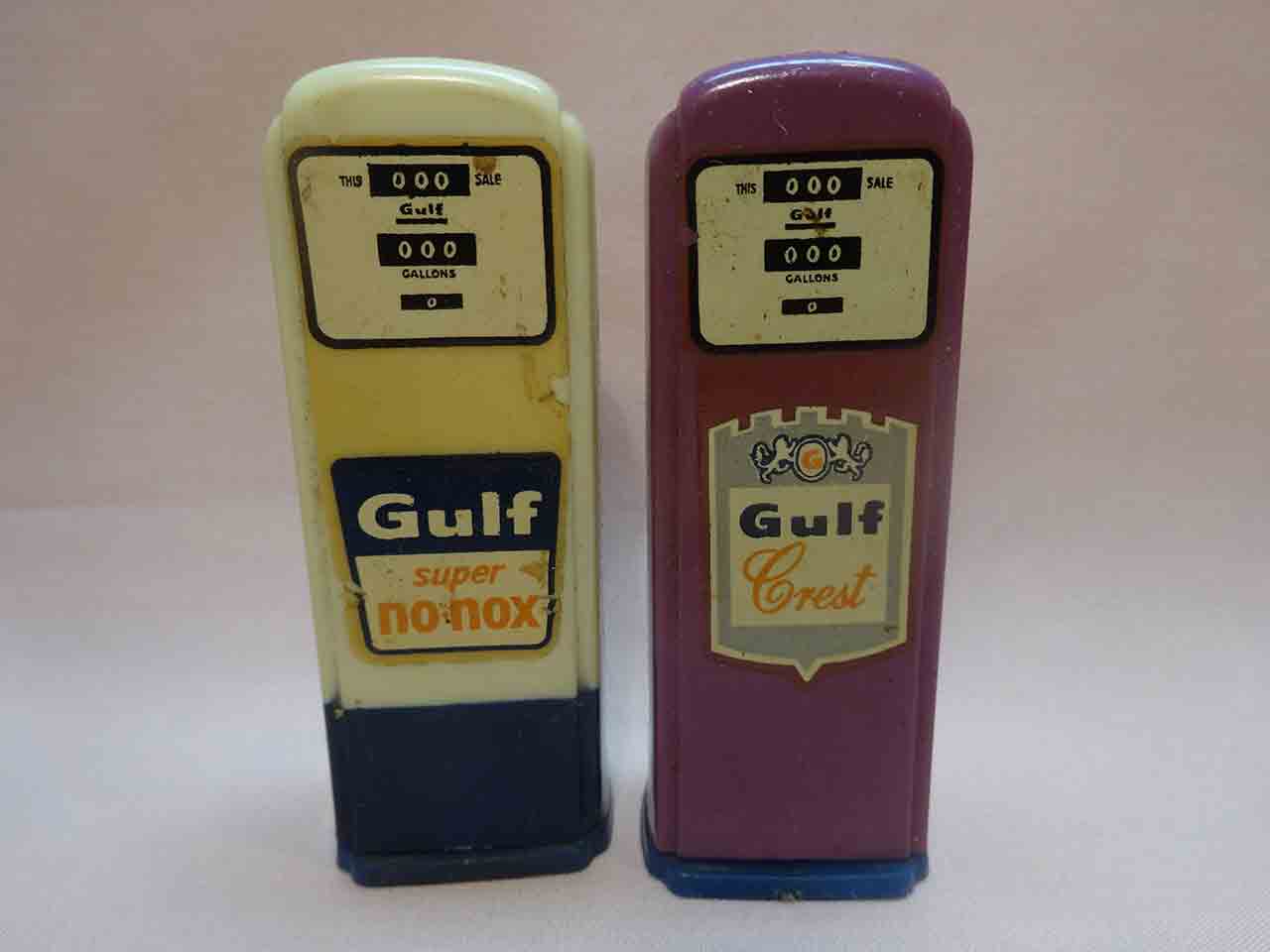 Marathon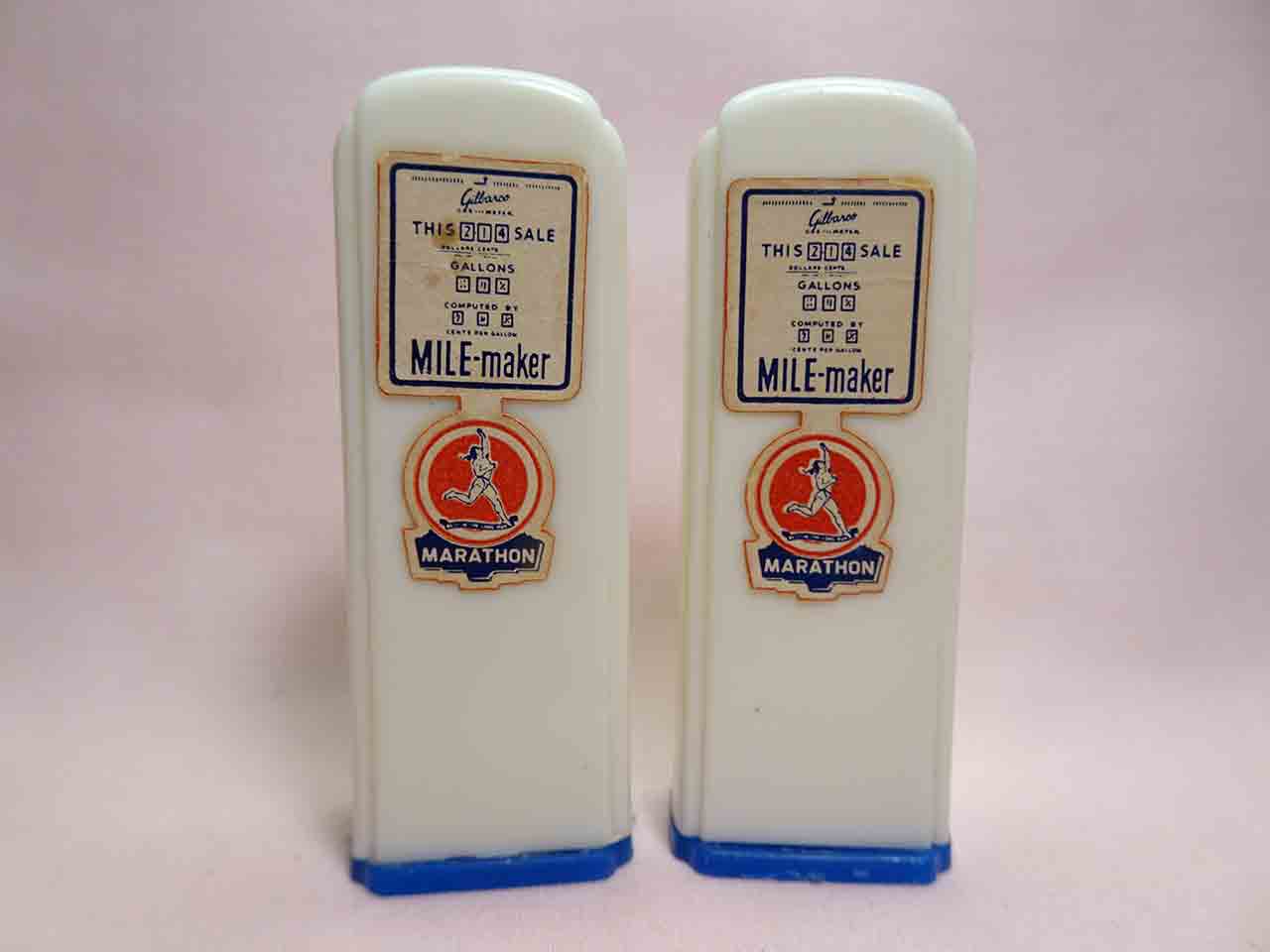 Midland
Kendall
Leonard
Mileage
Mobil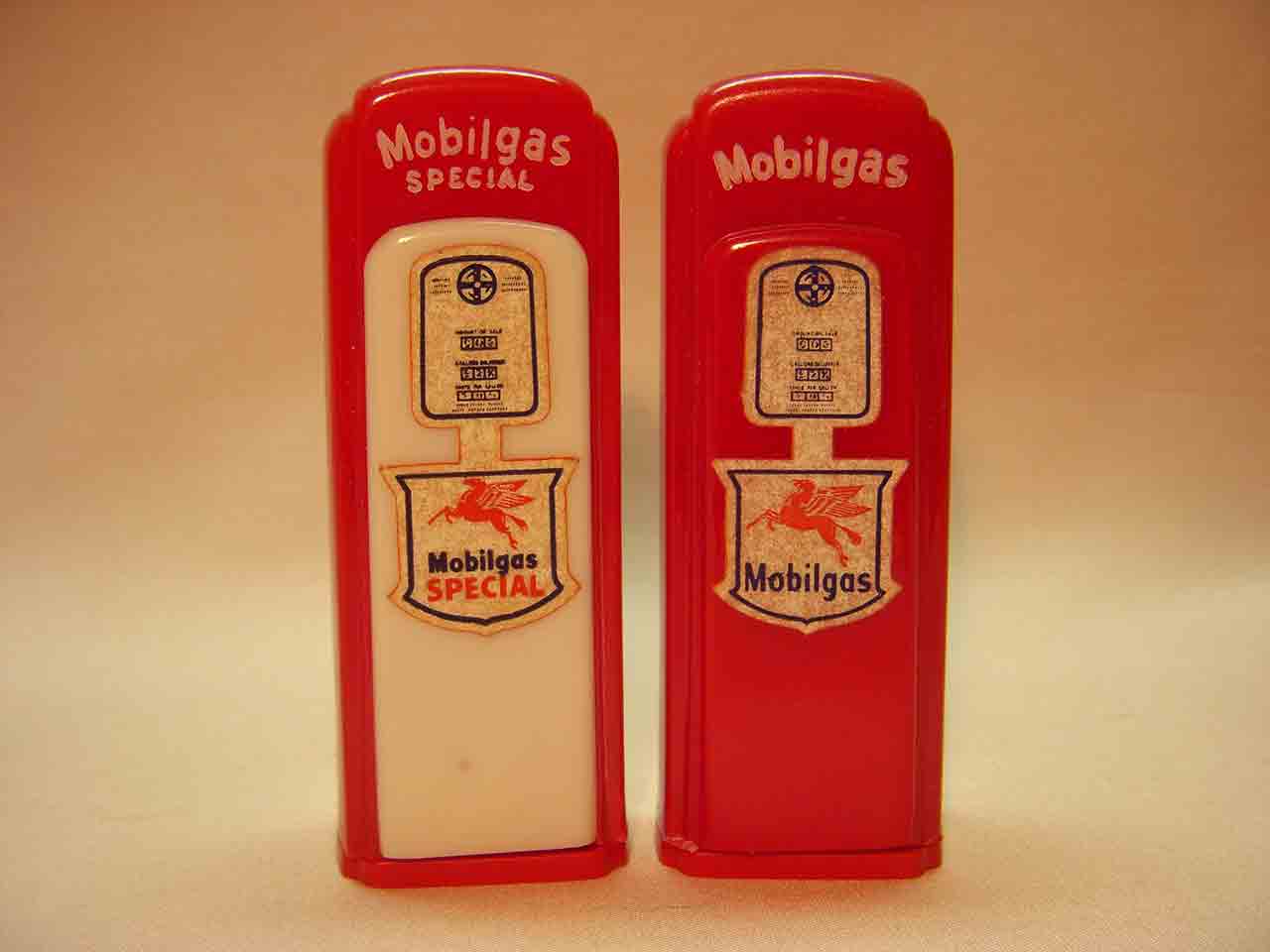 Norm's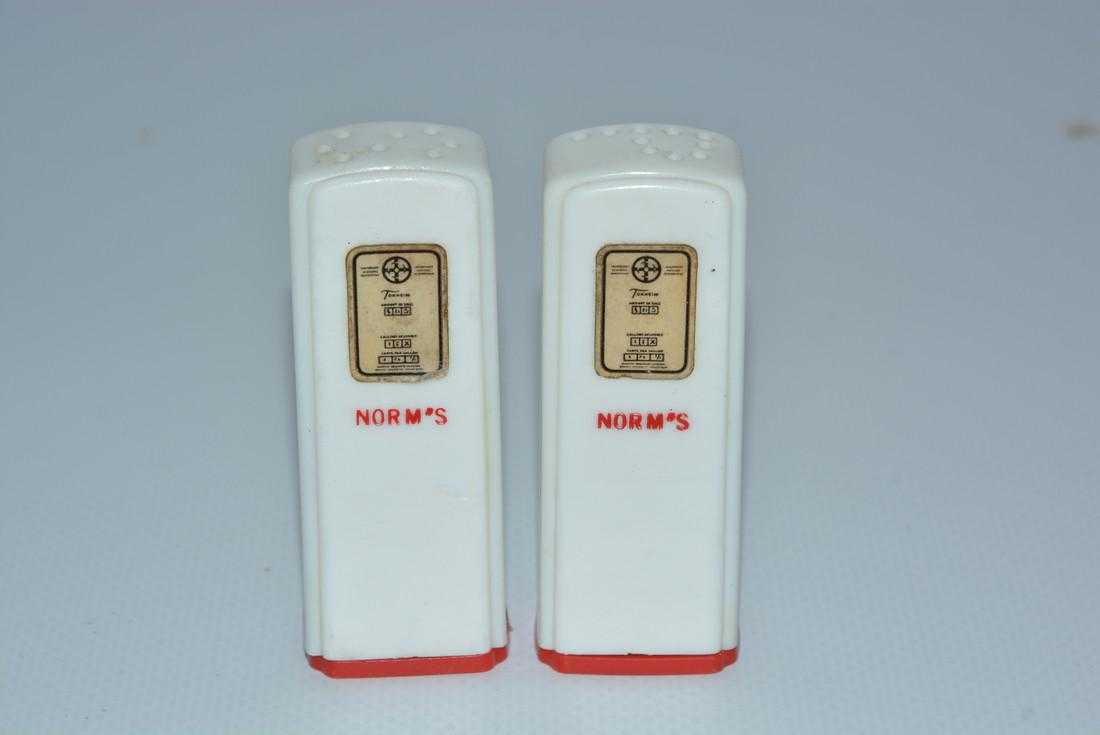 Pacific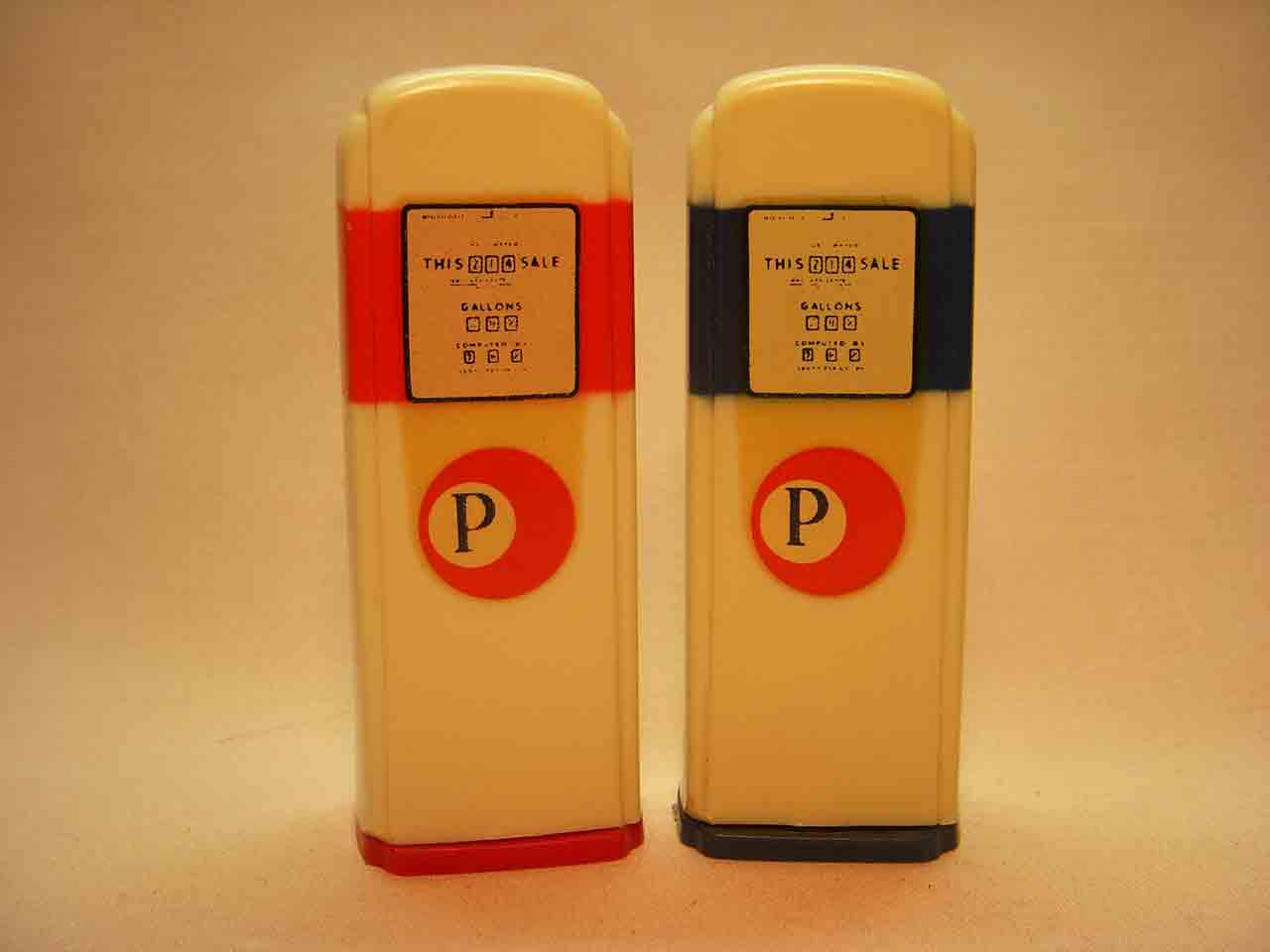 Pan-Am
Pennzoil
Pennzip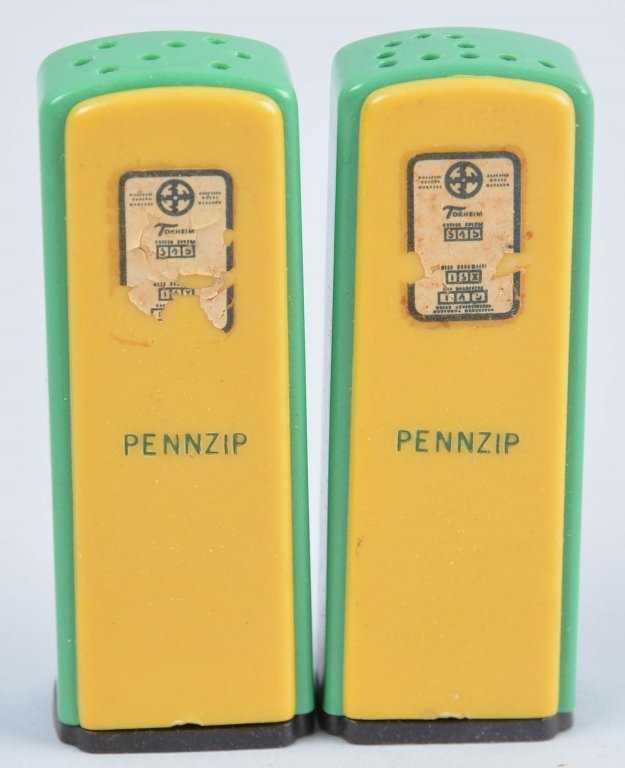 Phillips 66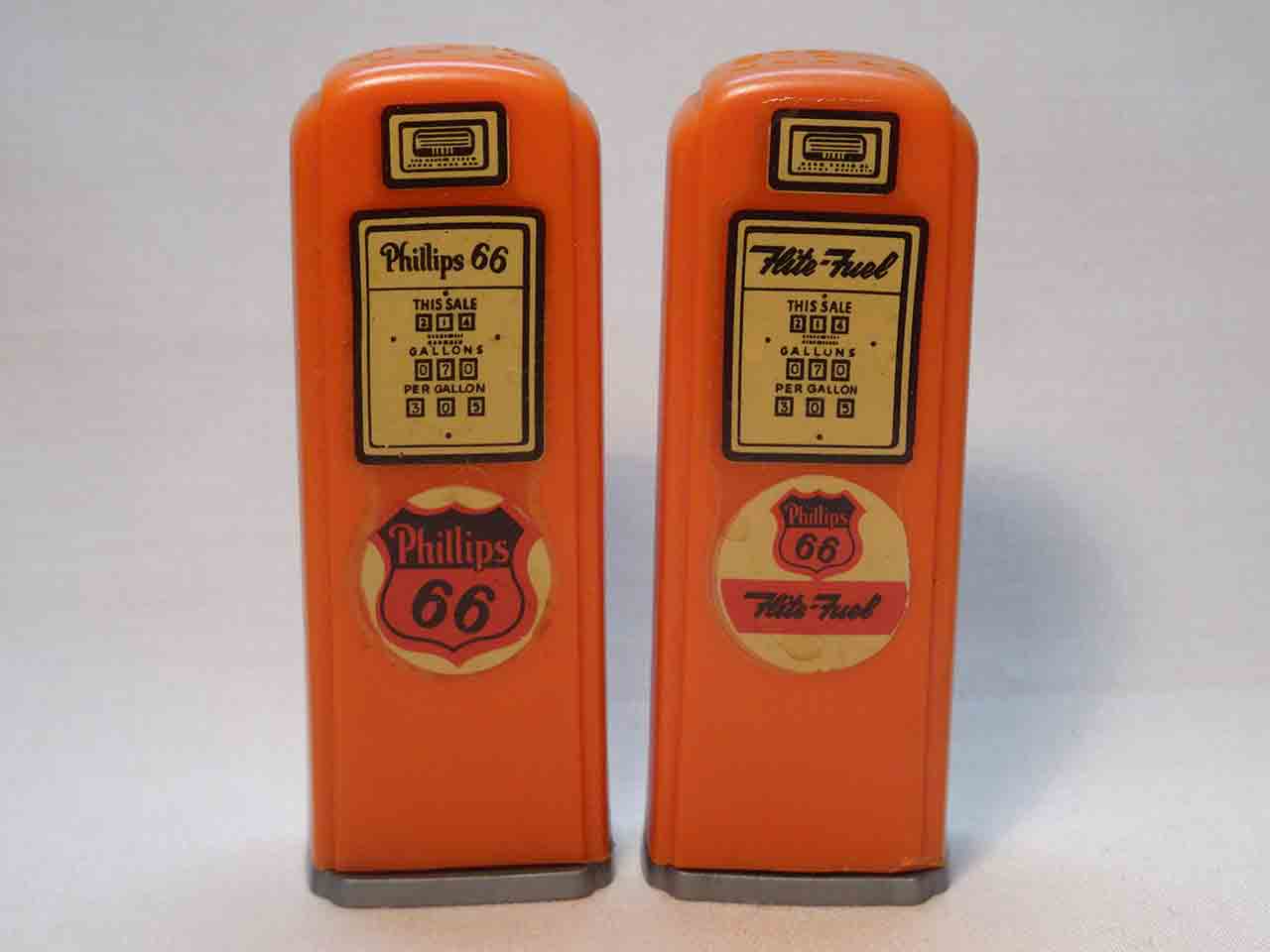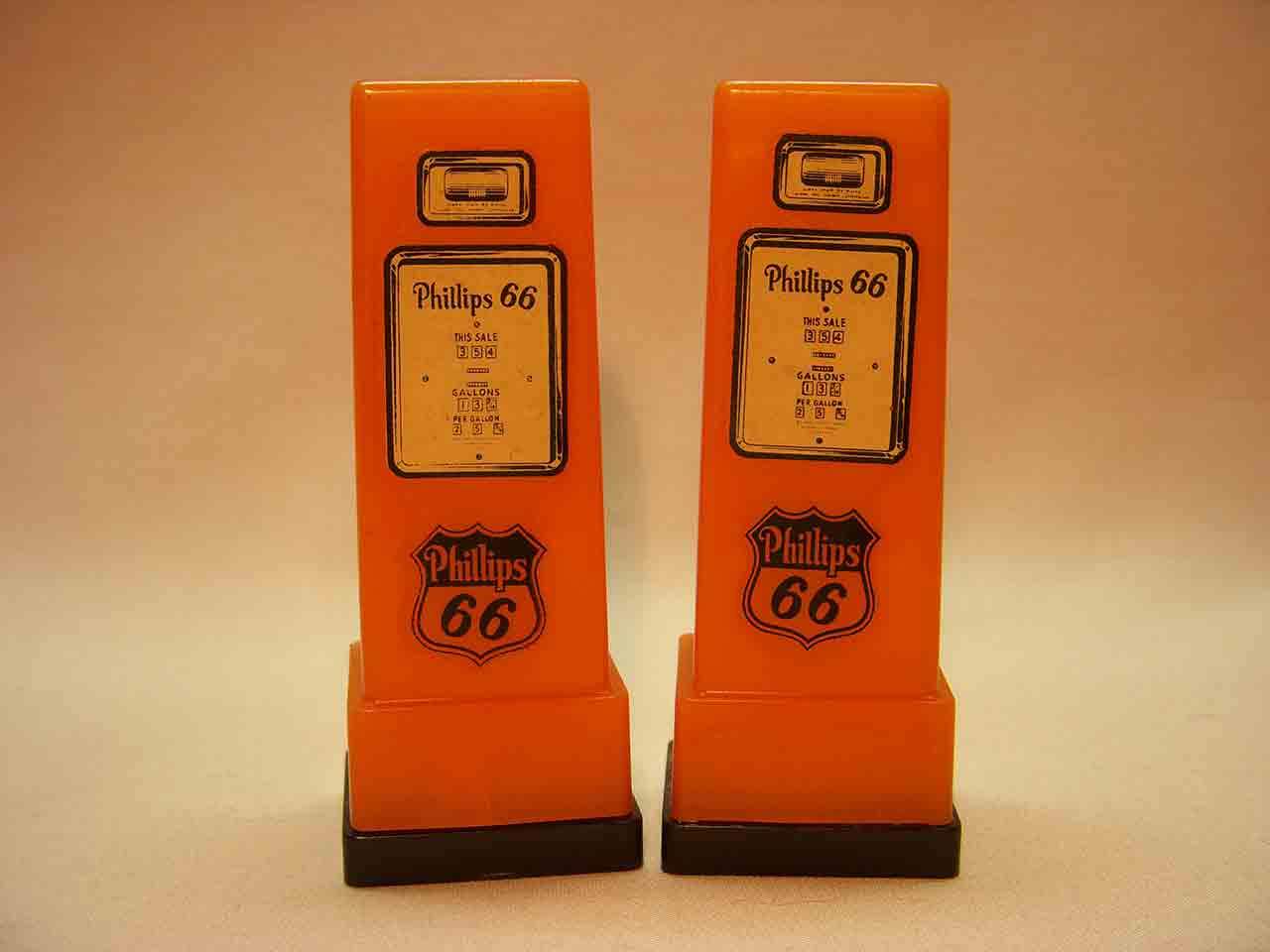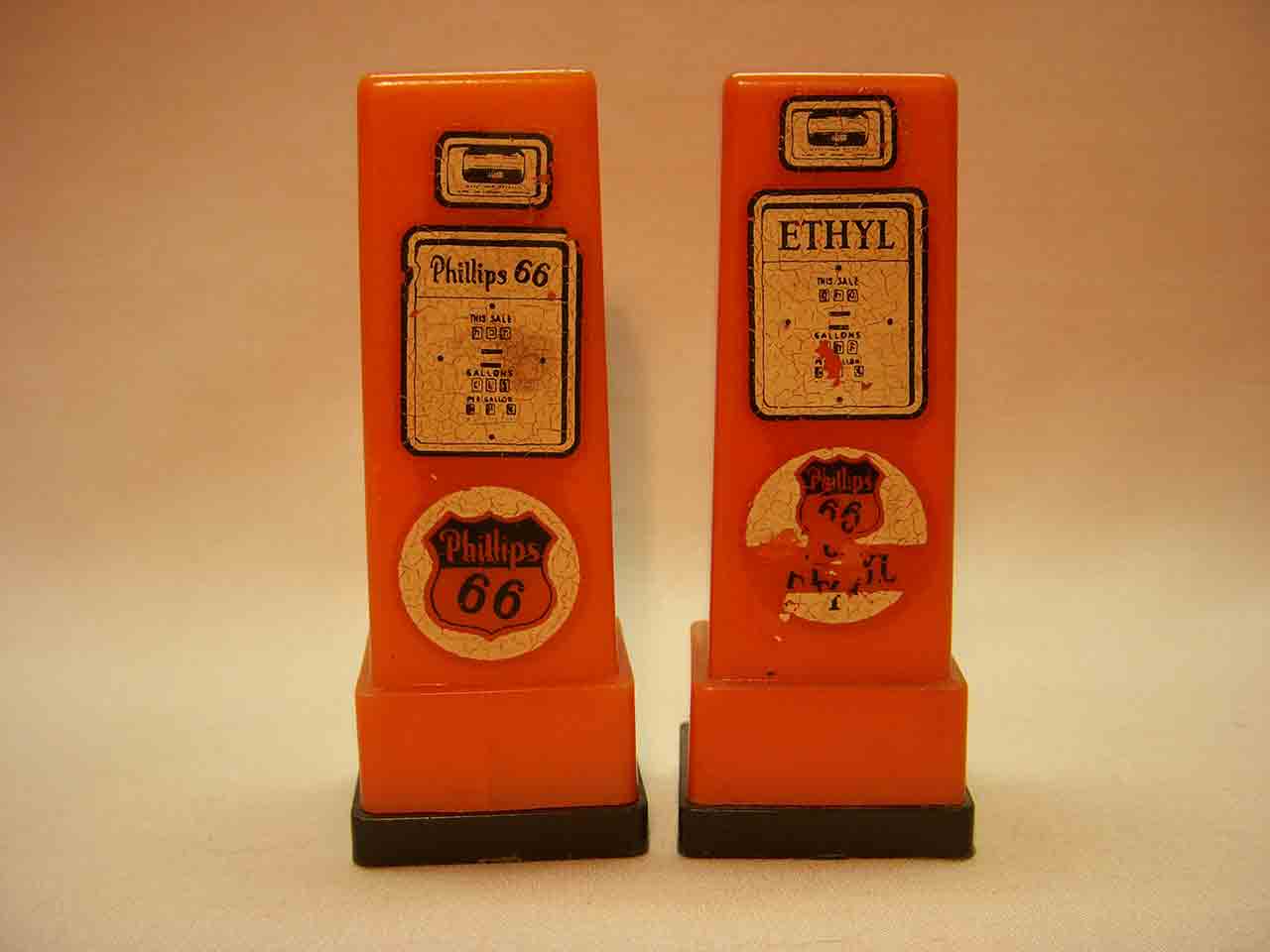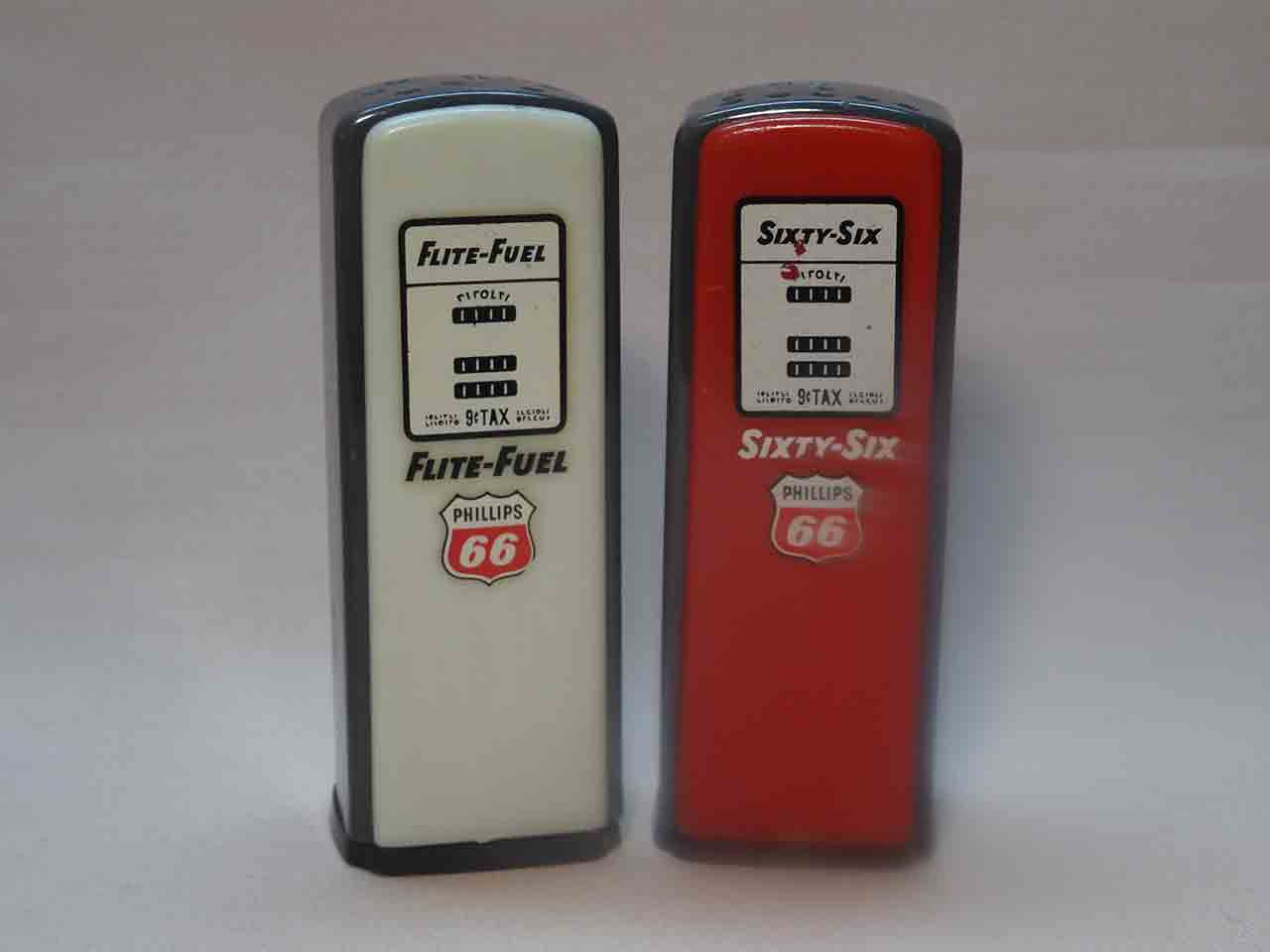 PT Service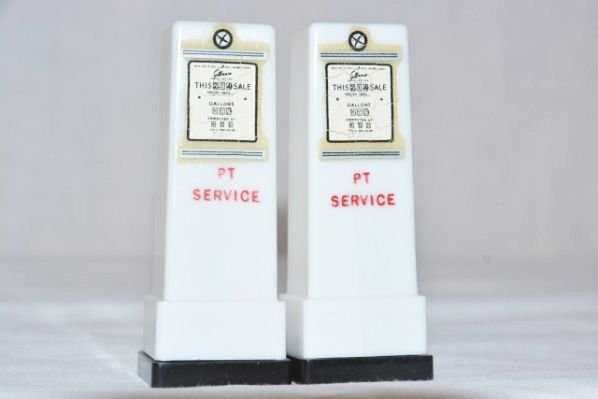 Pure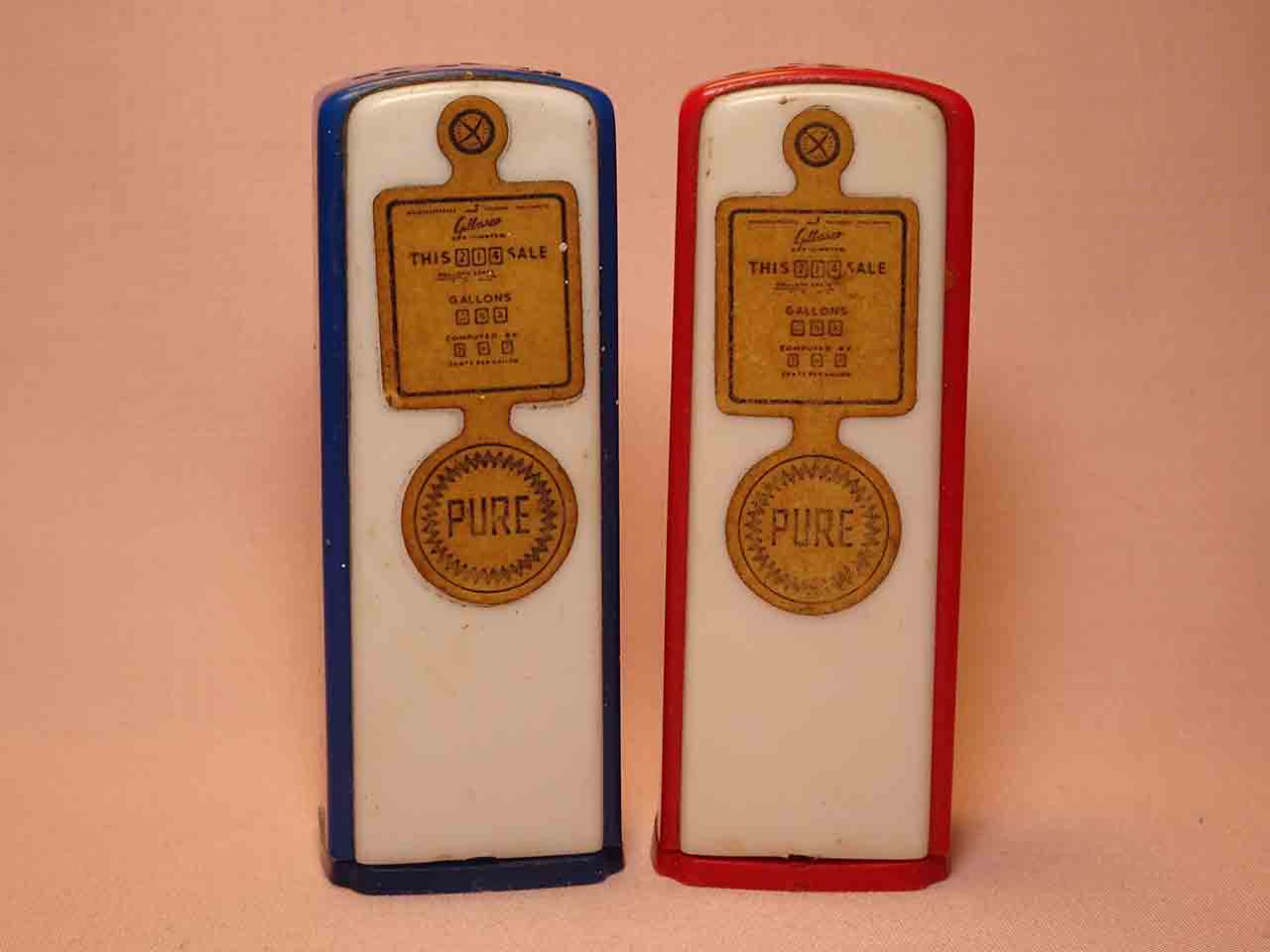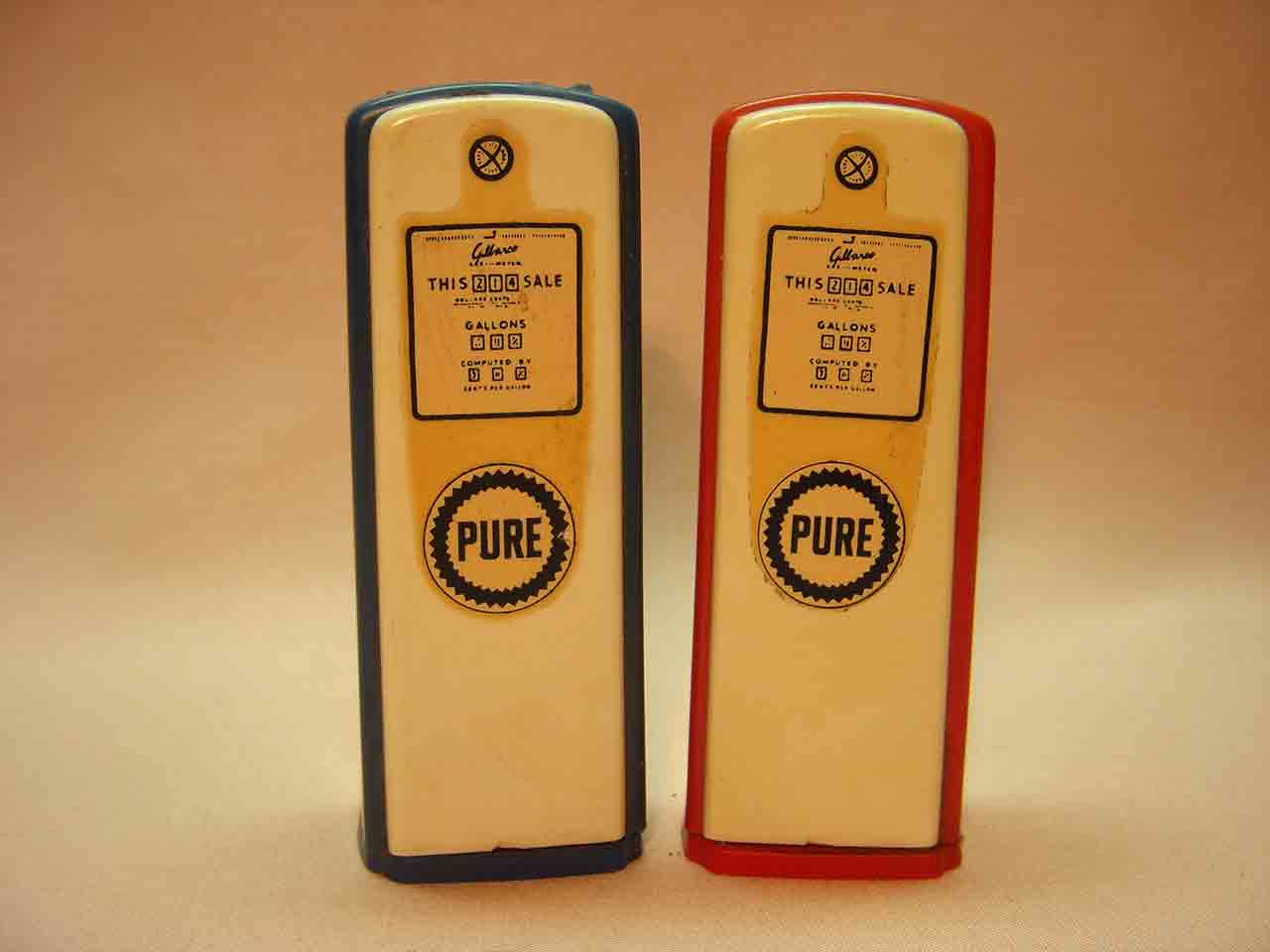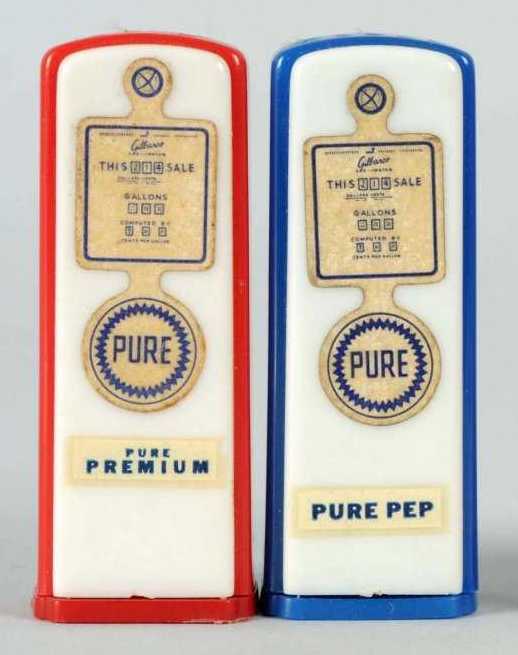 Purity 99
Richfield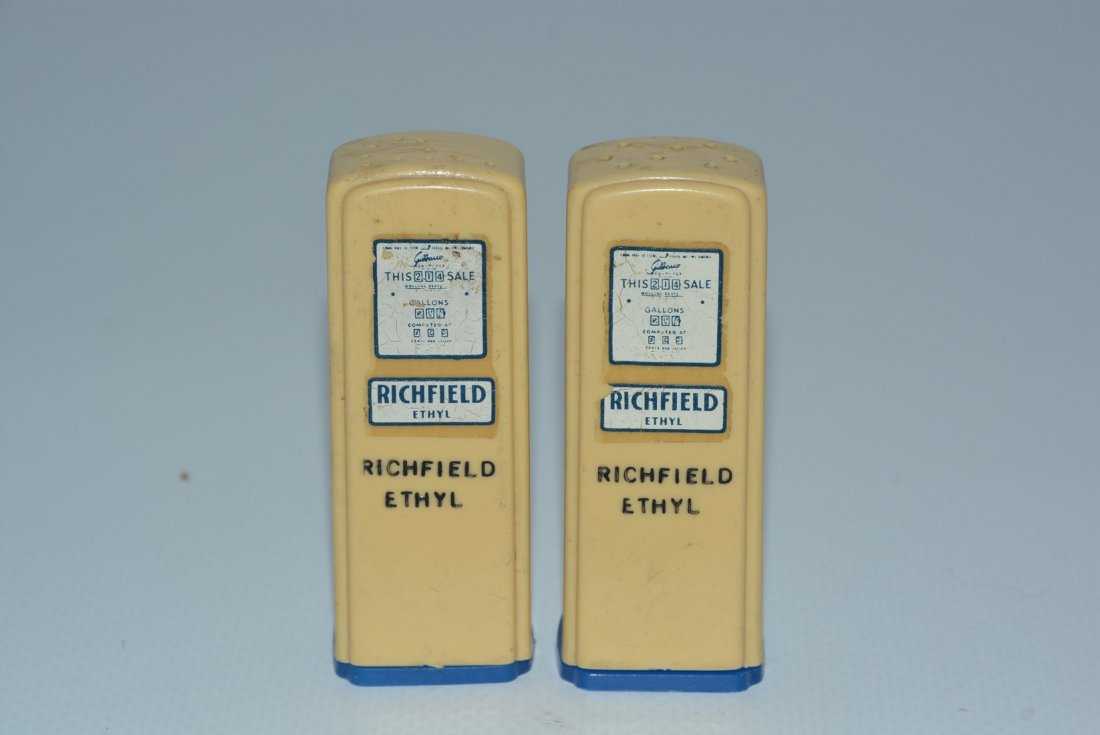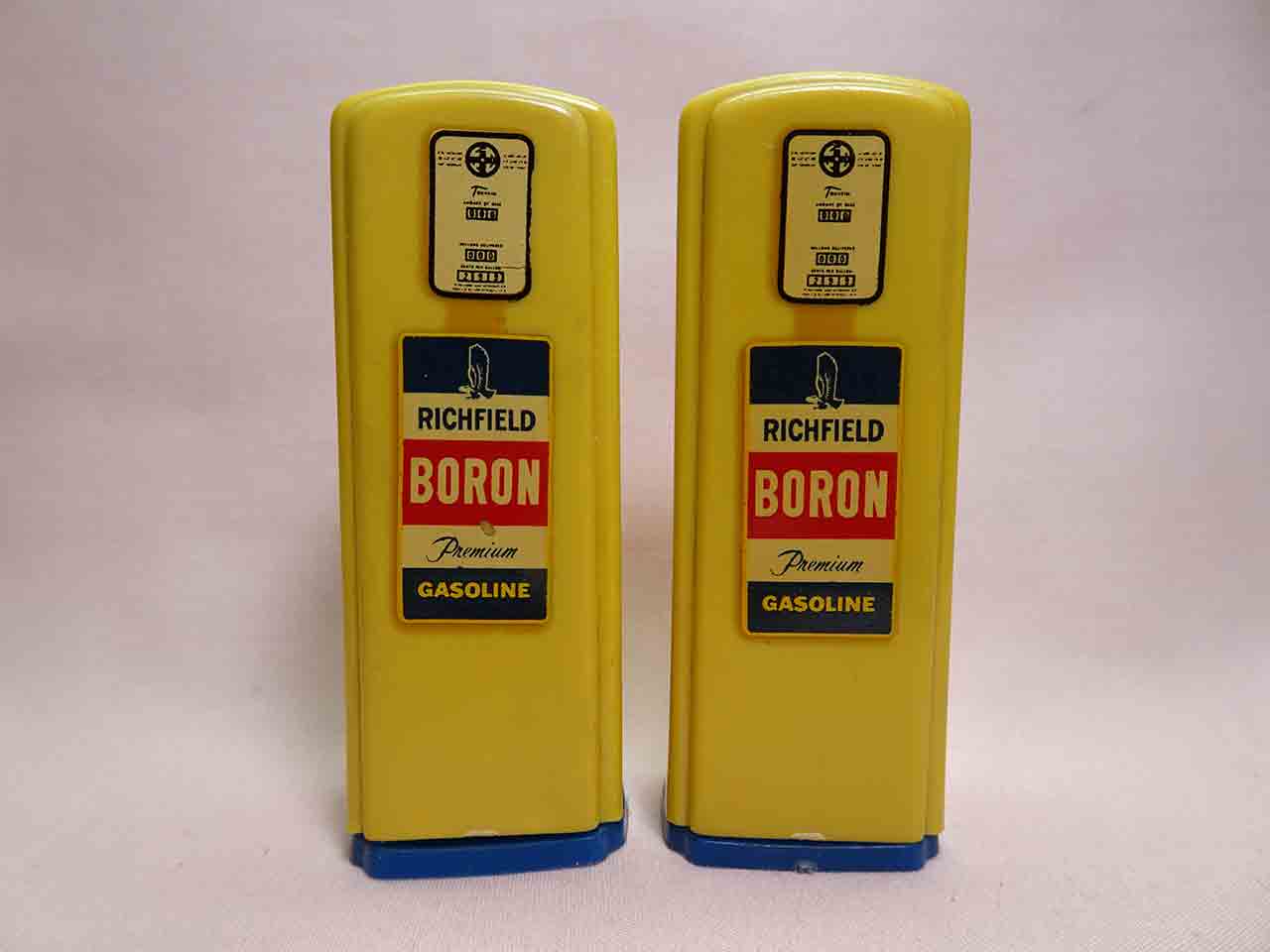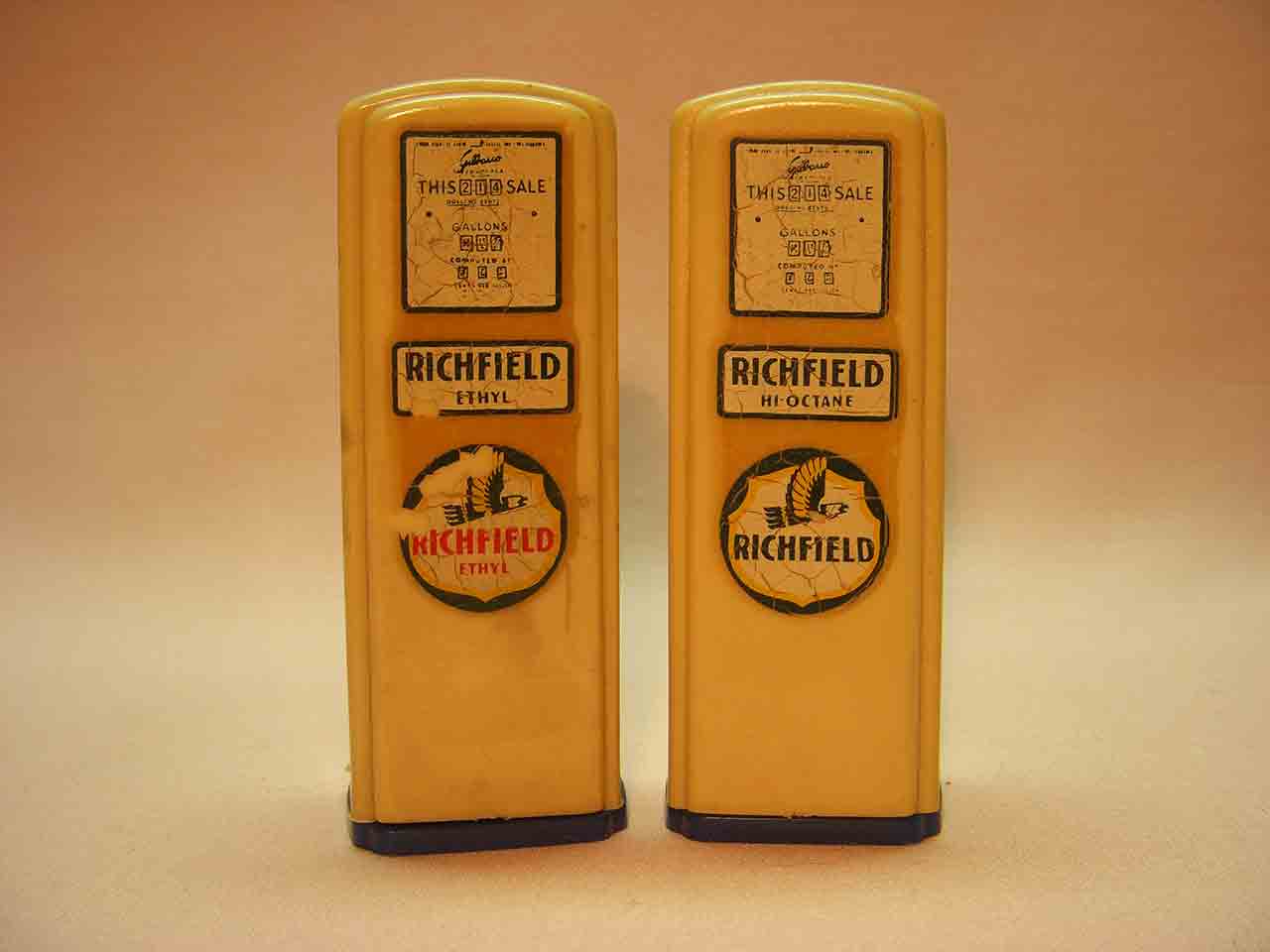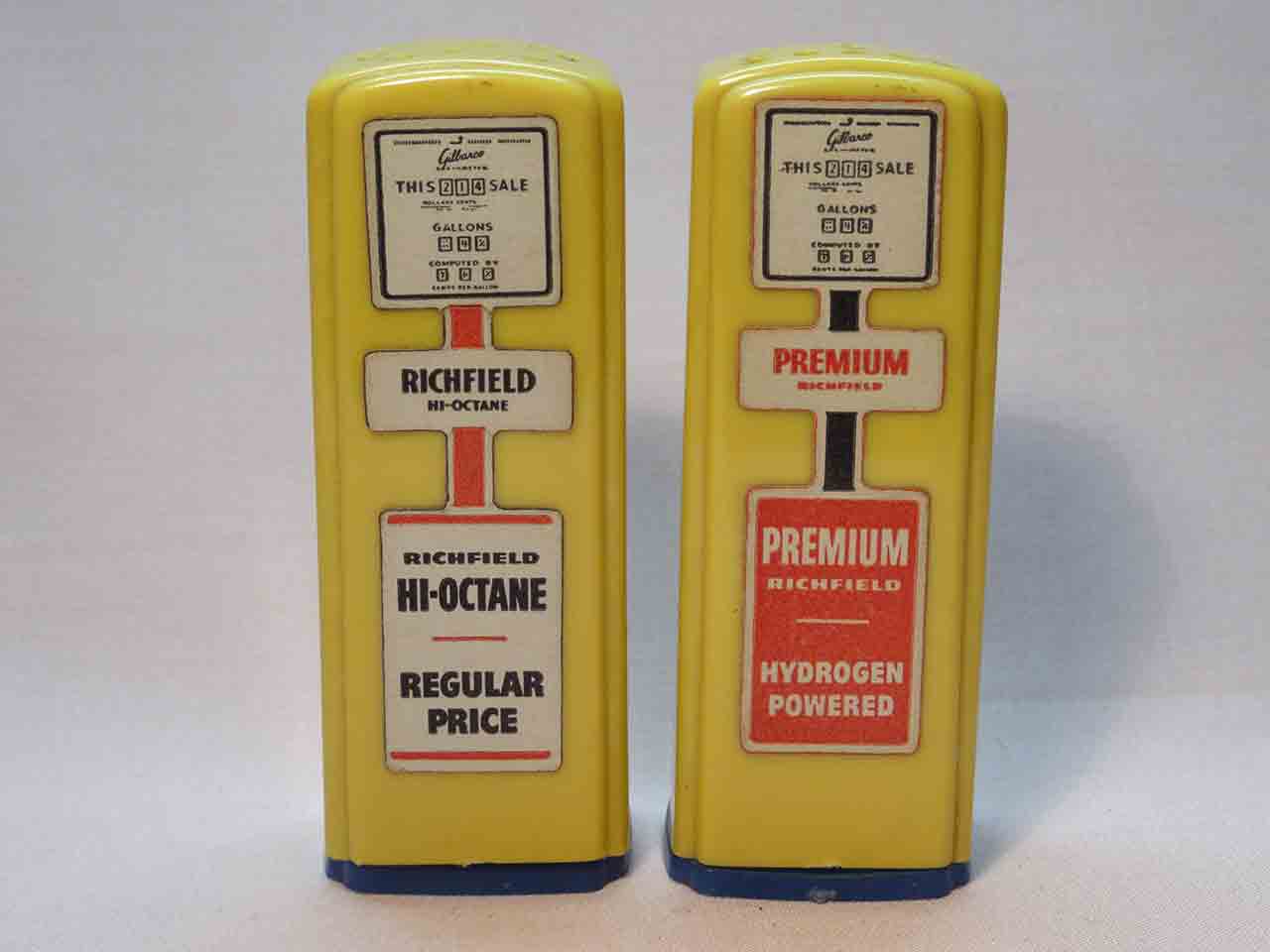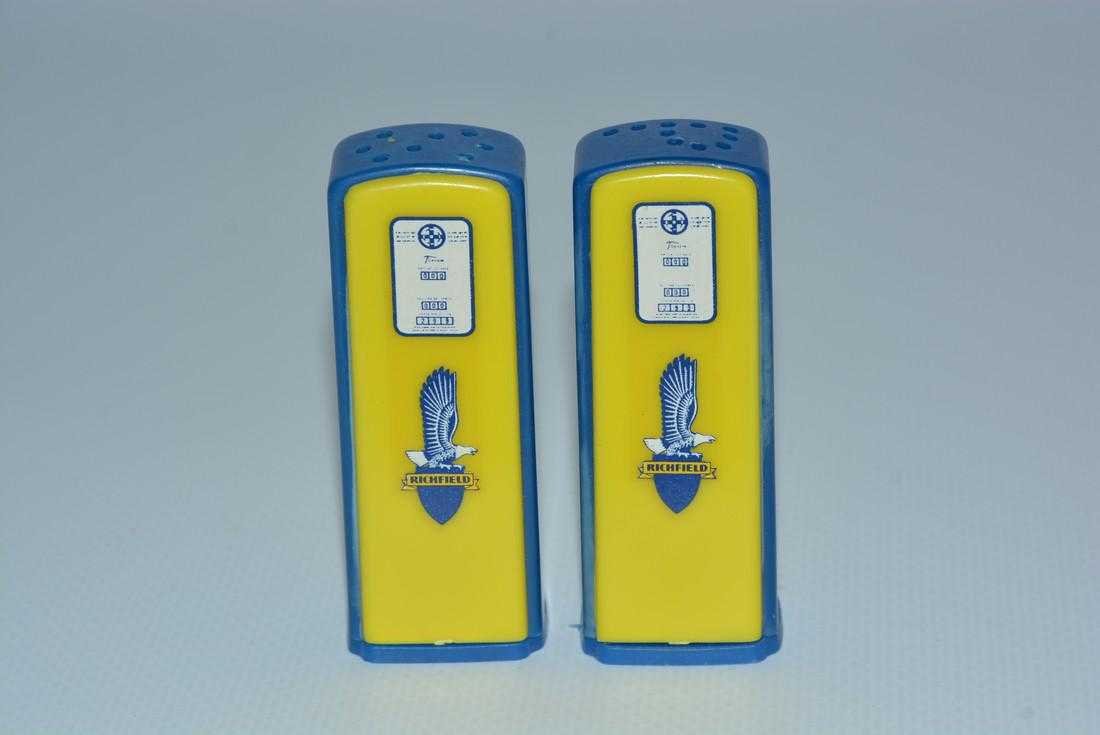 Rob-Lon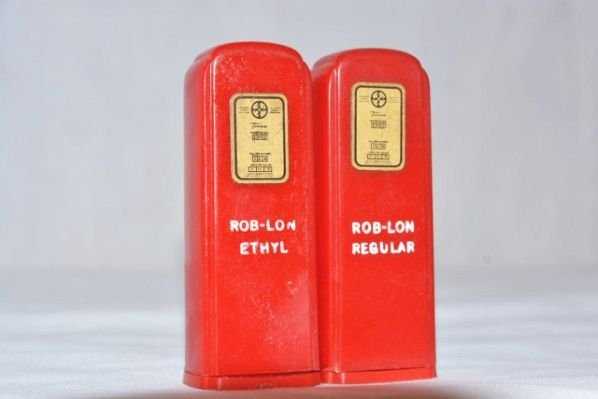 Rocket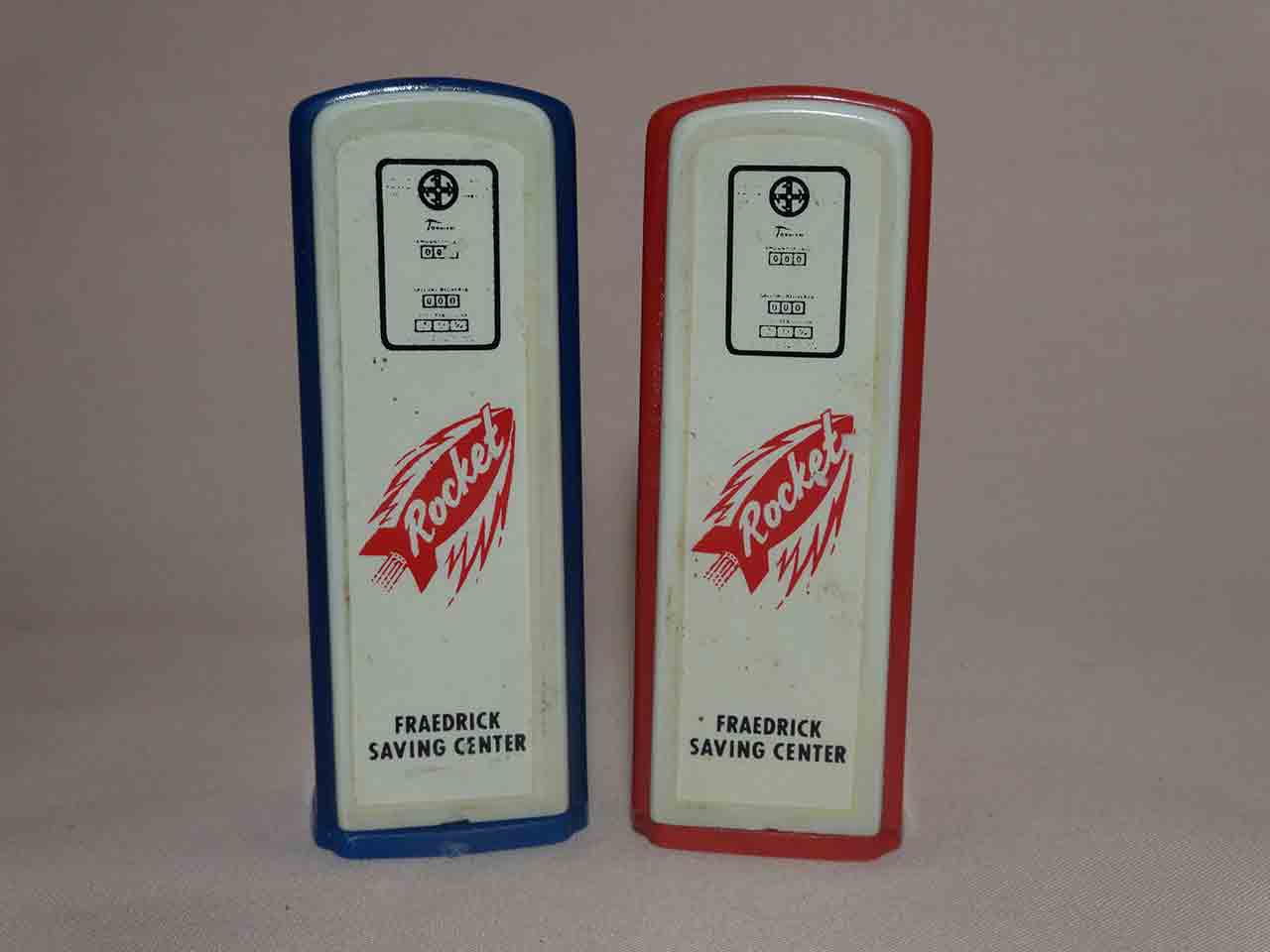 Shamrock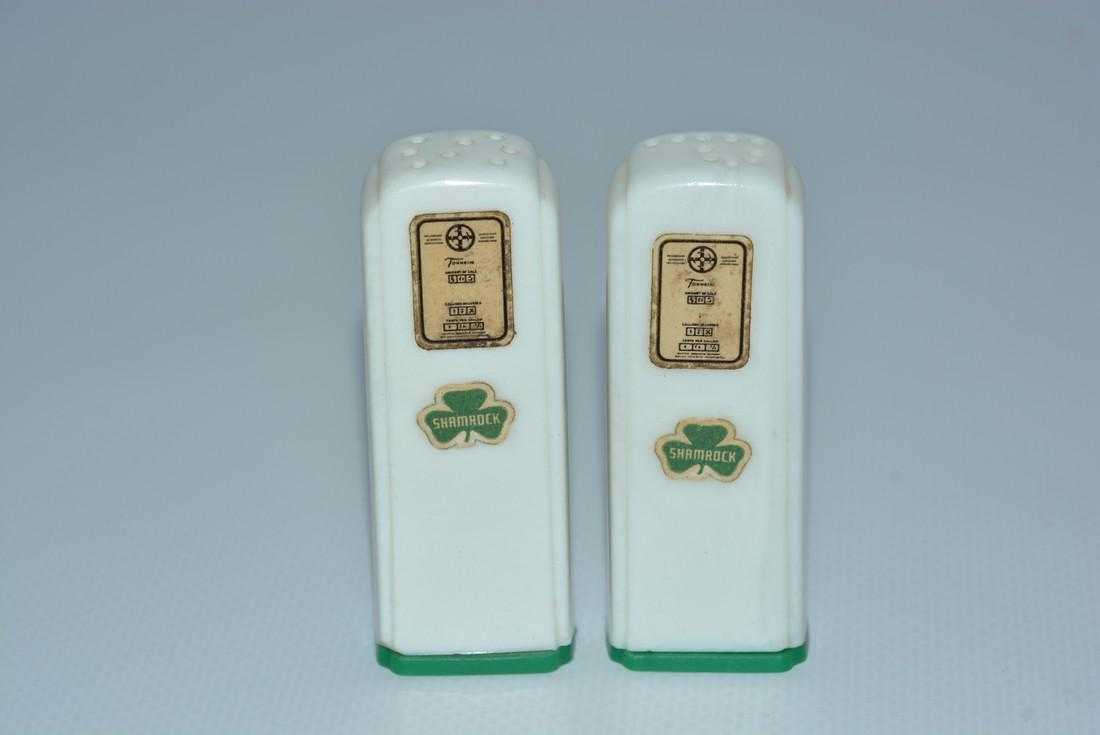 Shell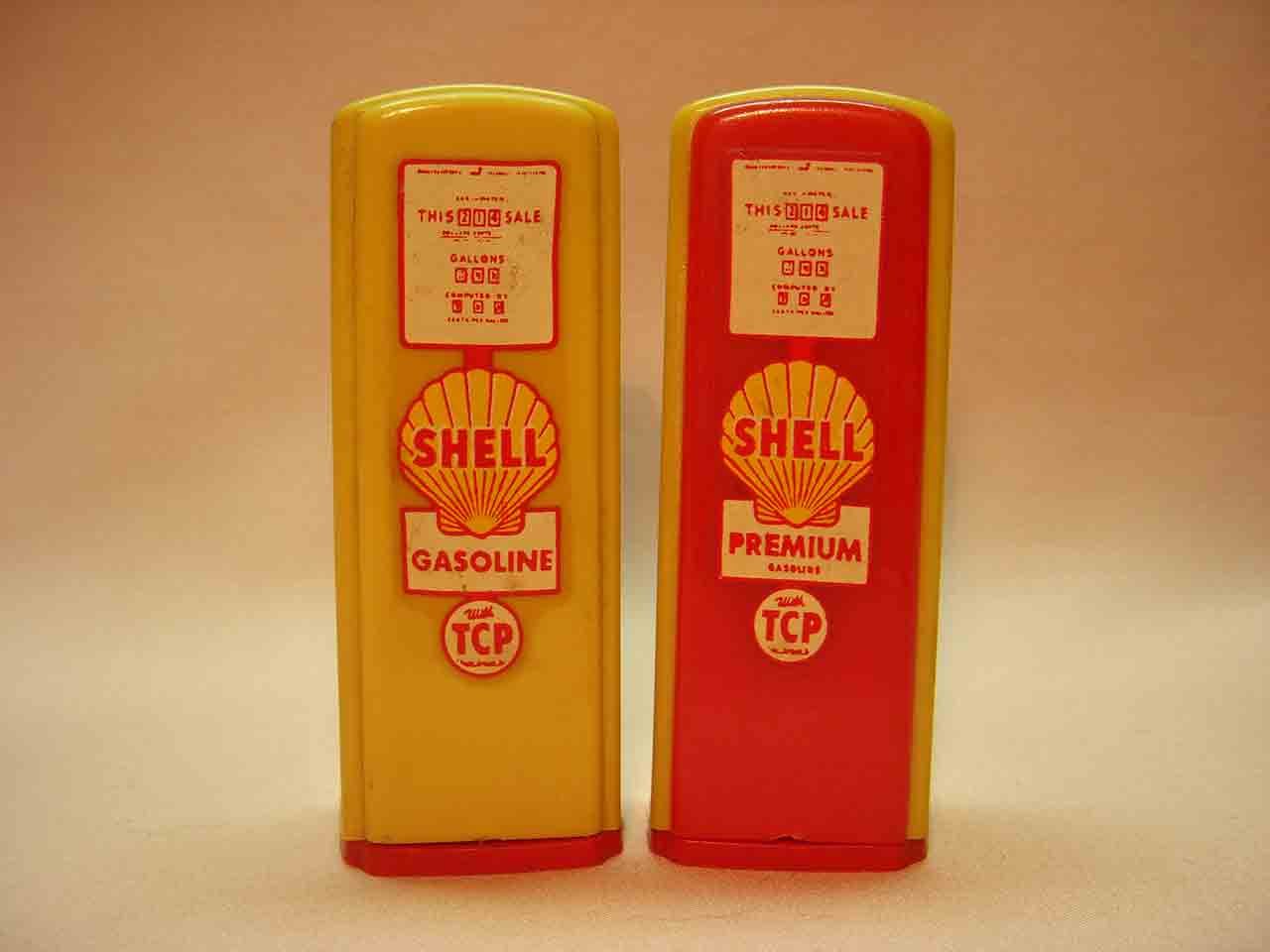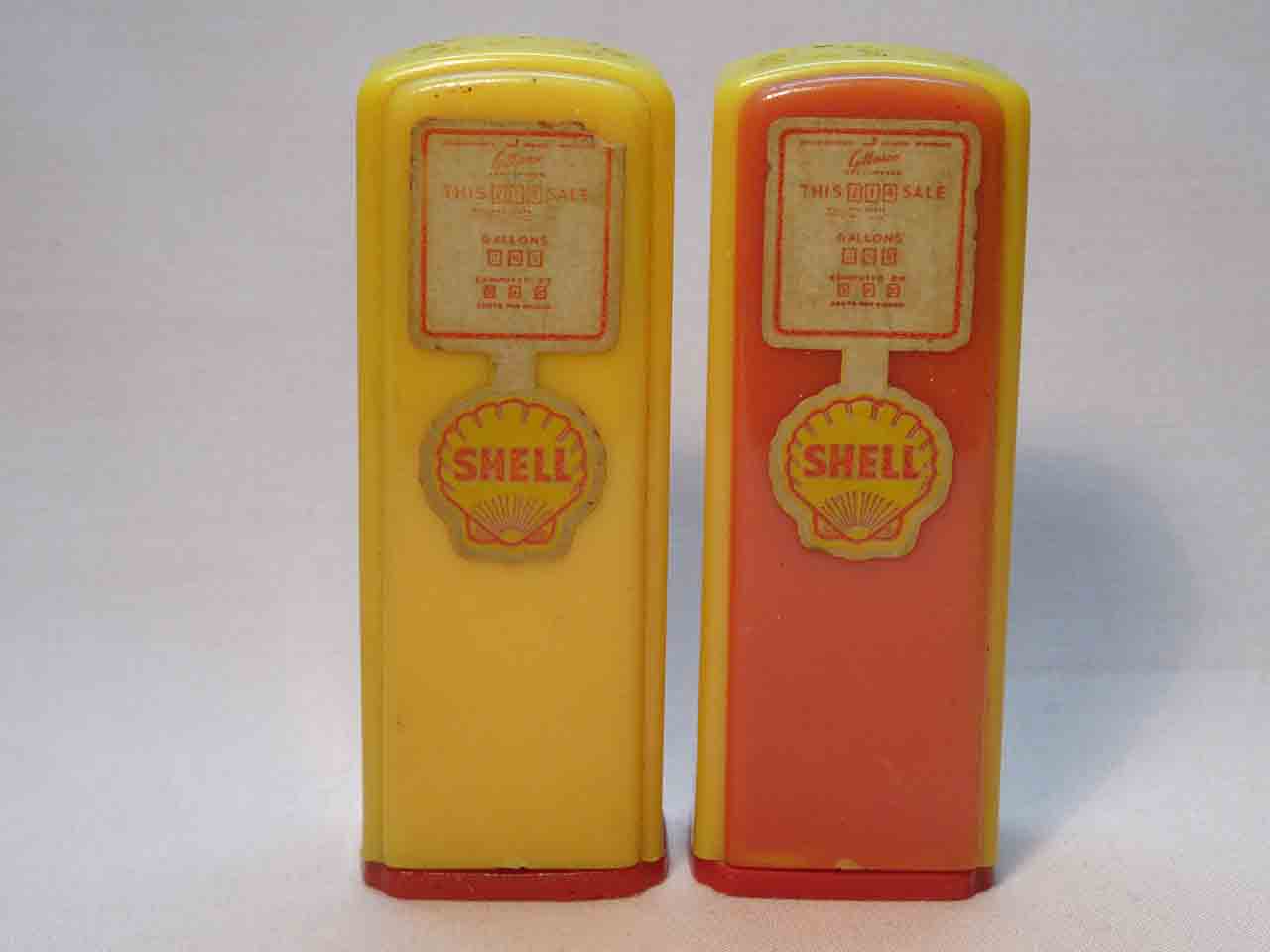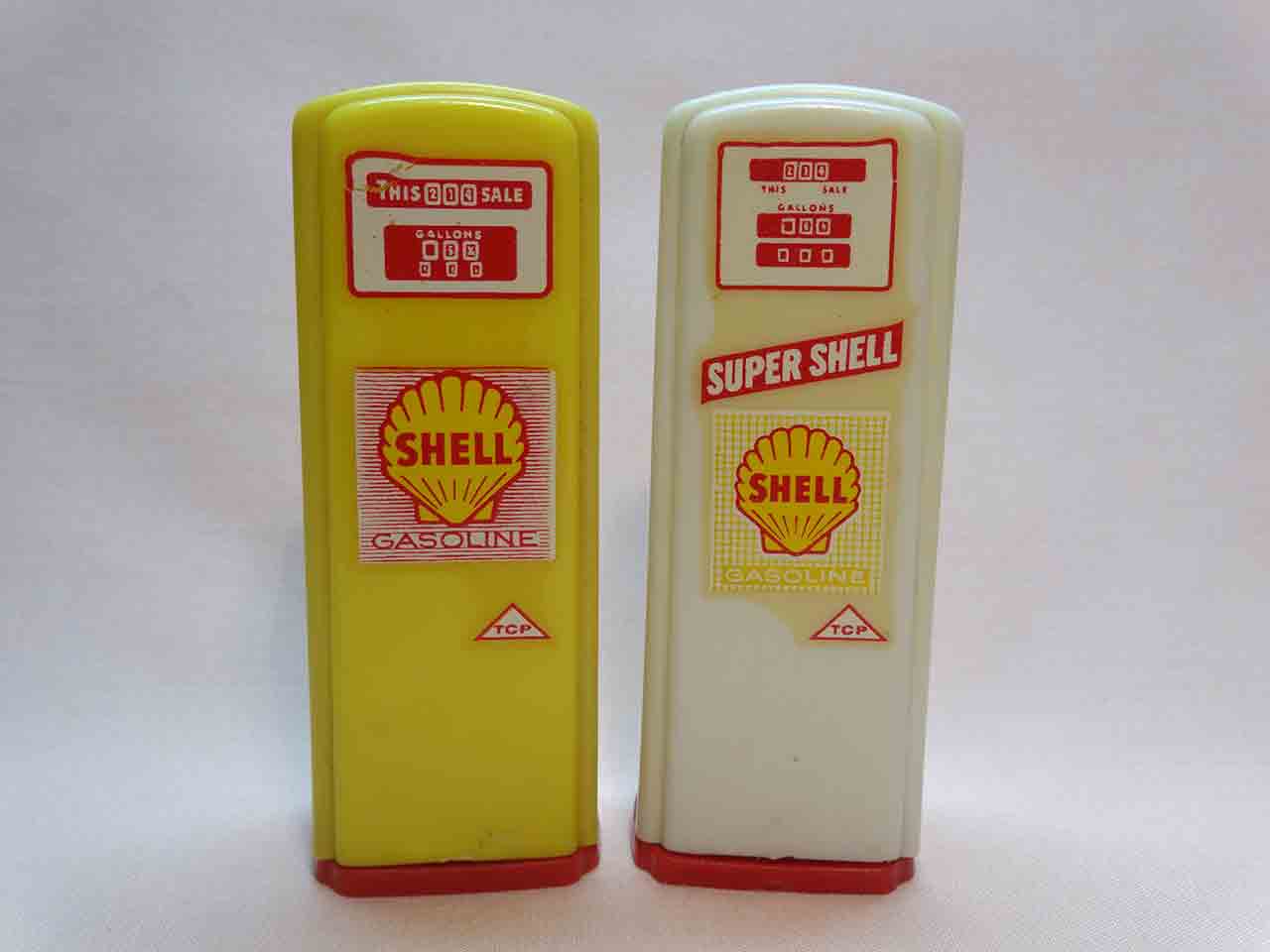 Shoreway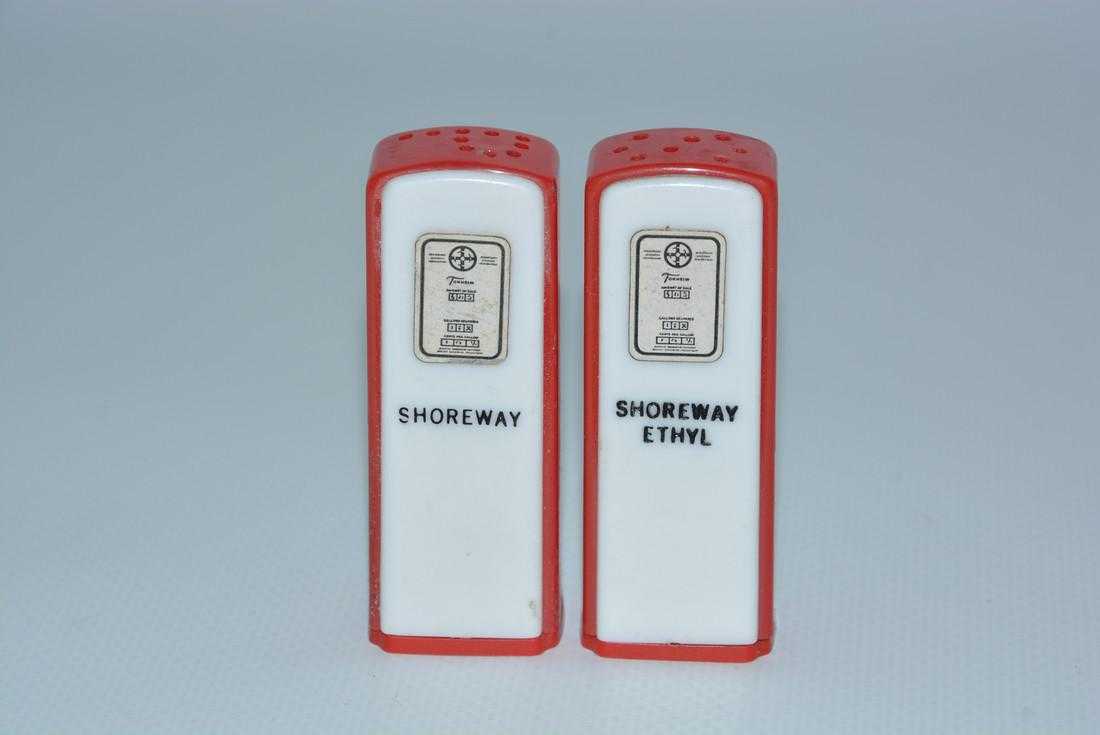 Sico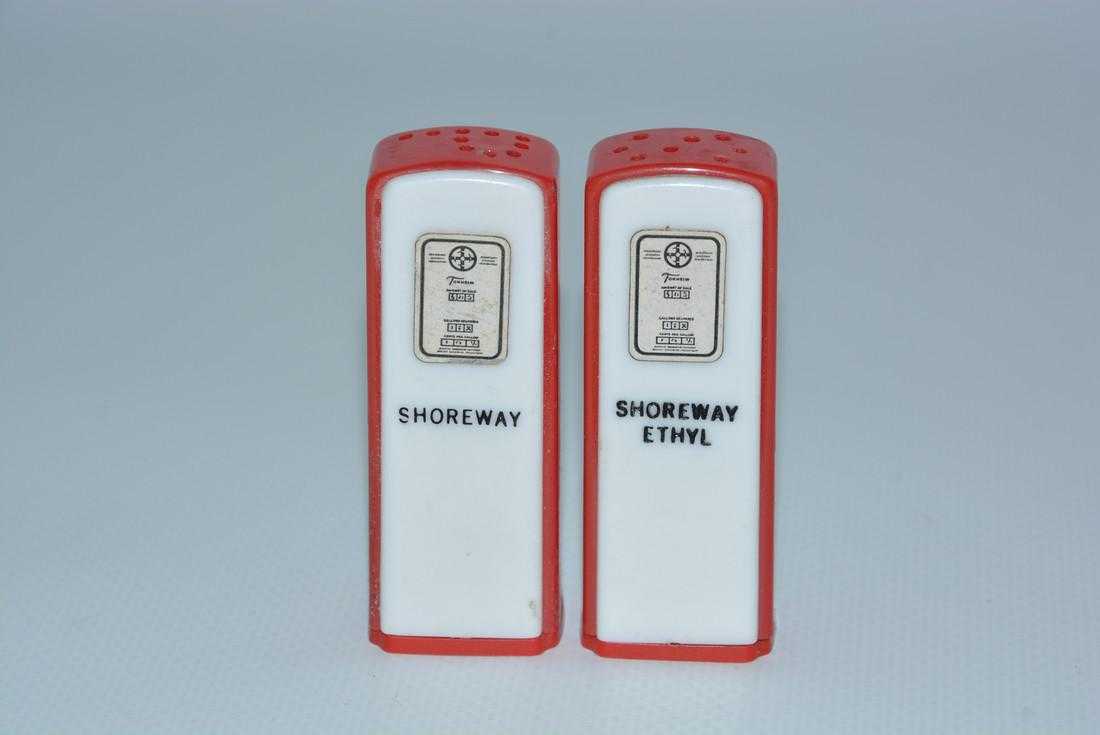 Sinclair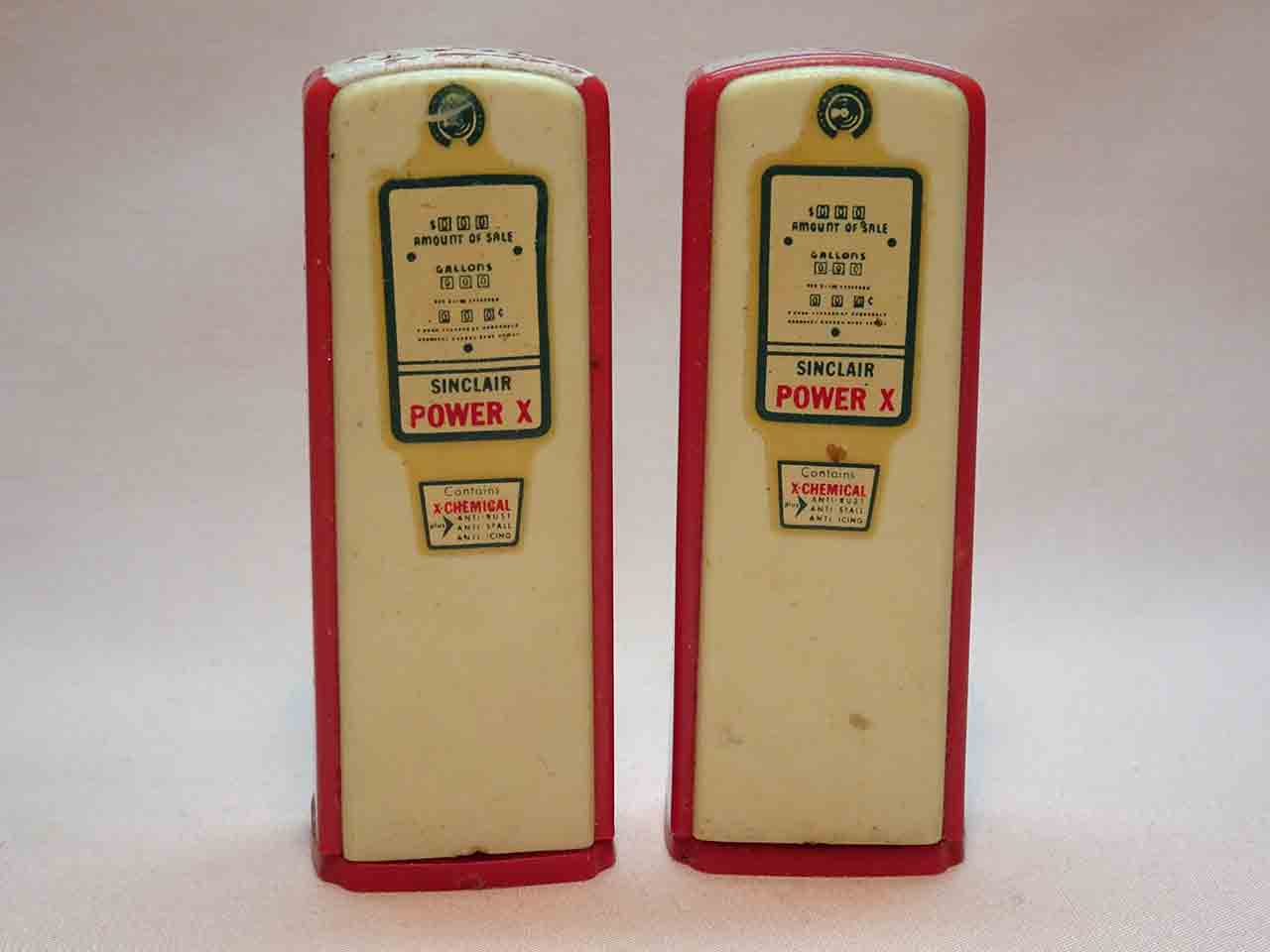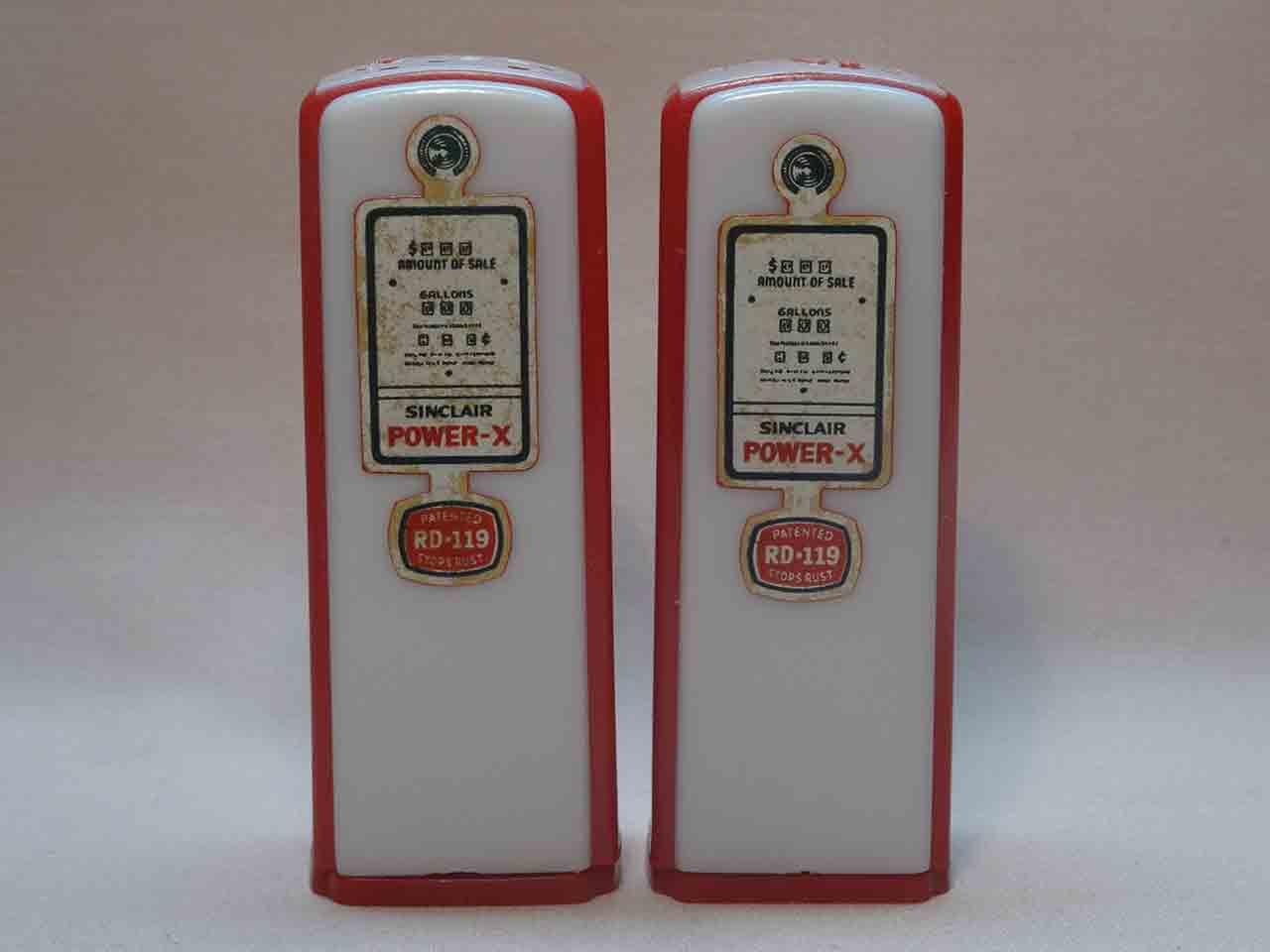 Signal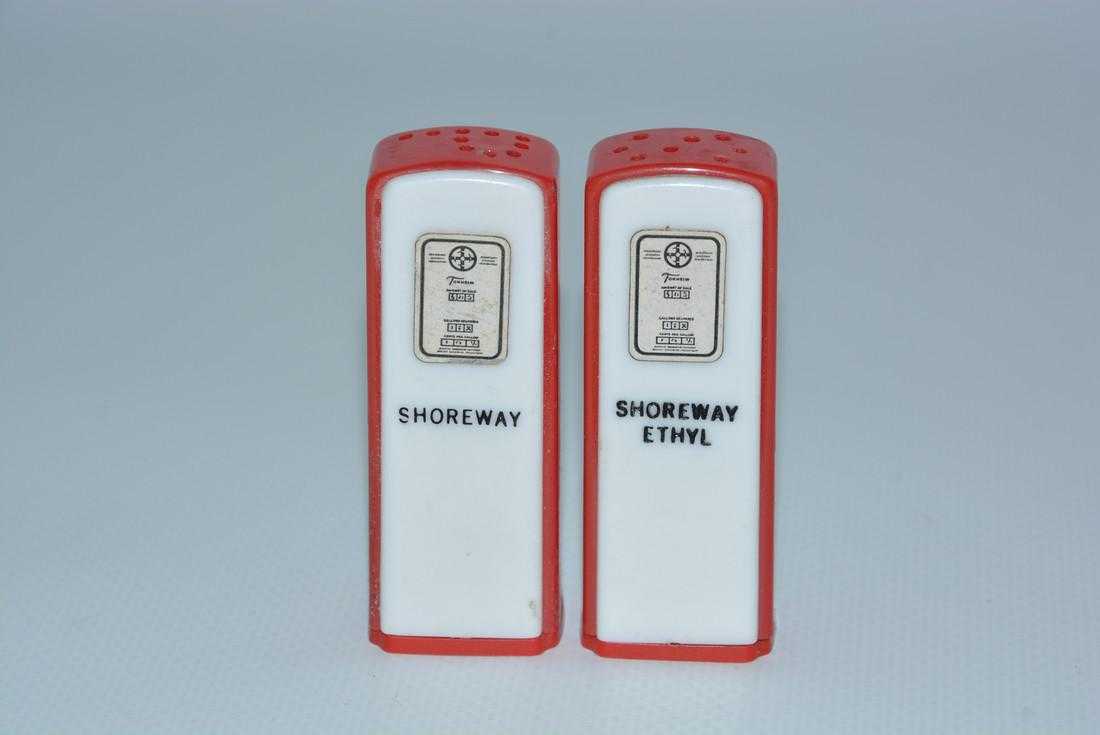 Skelly
Snider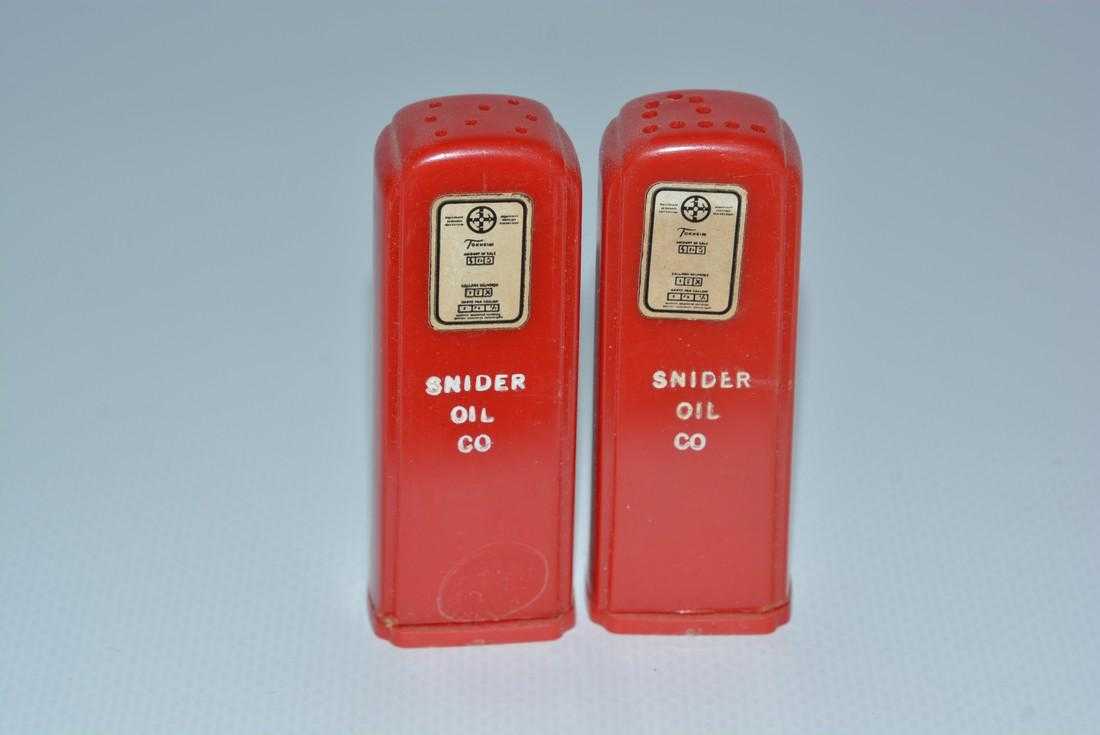 Sohio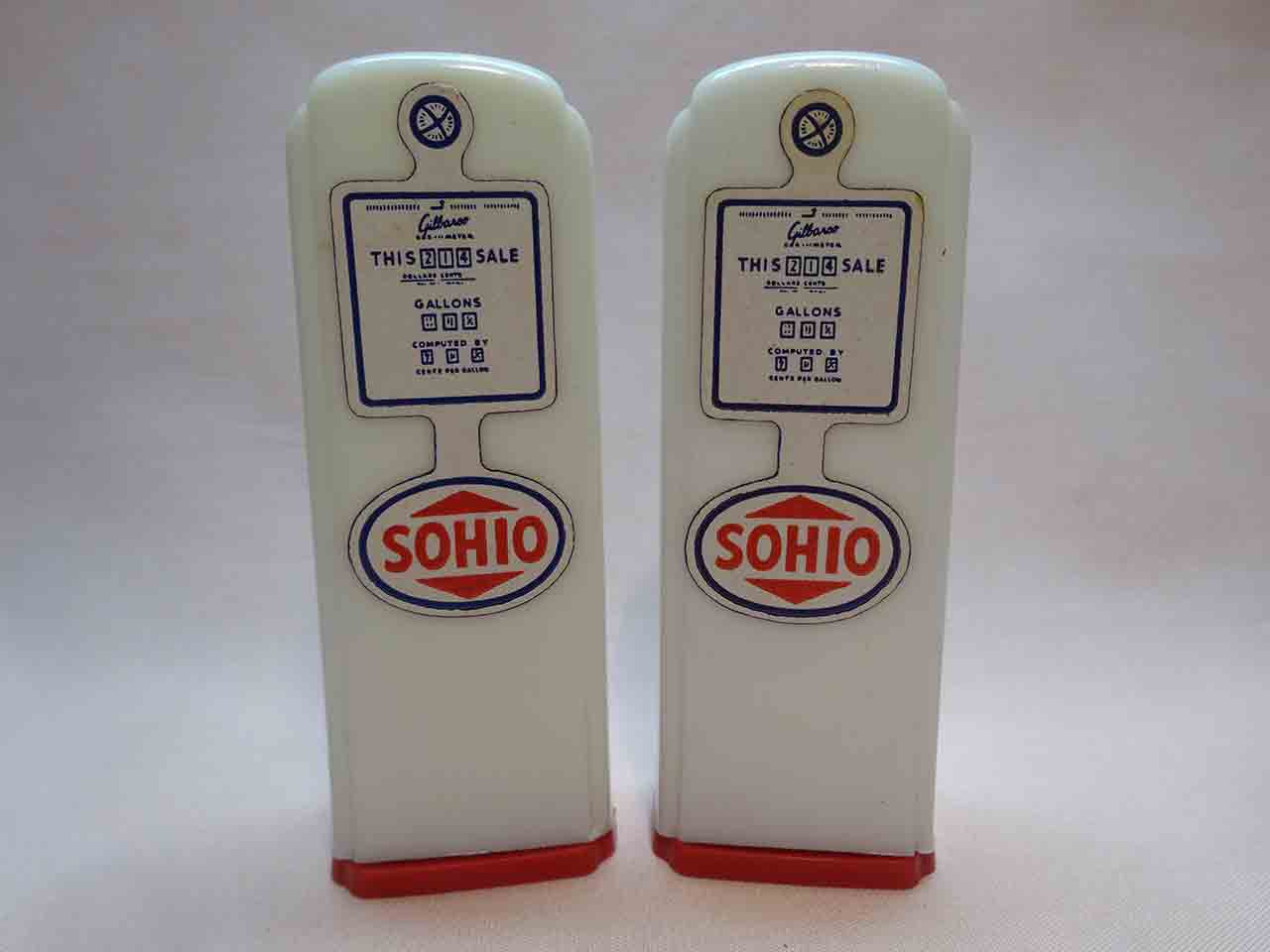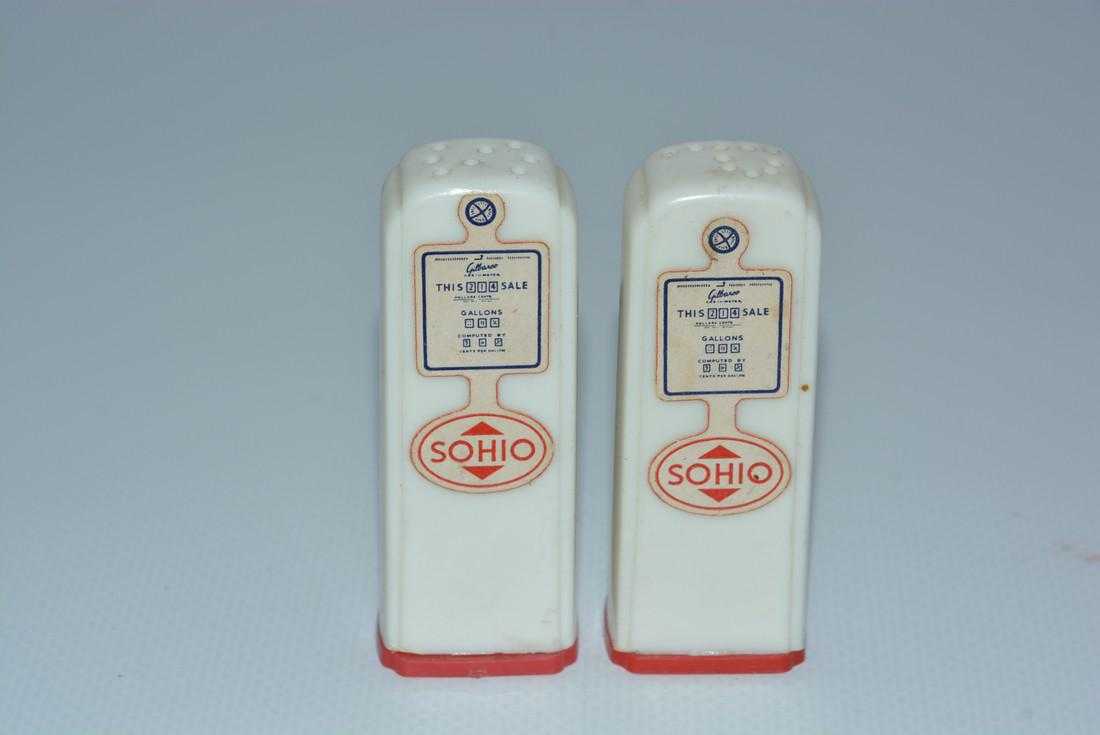 Speedway "79"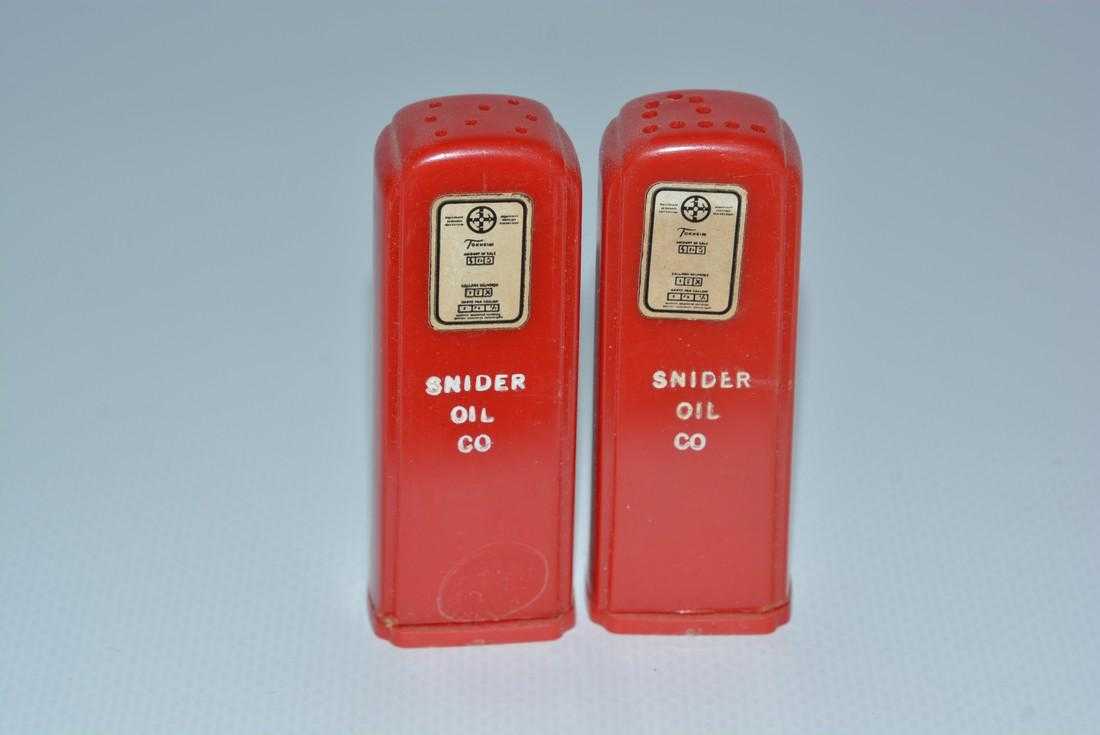 Standard Oil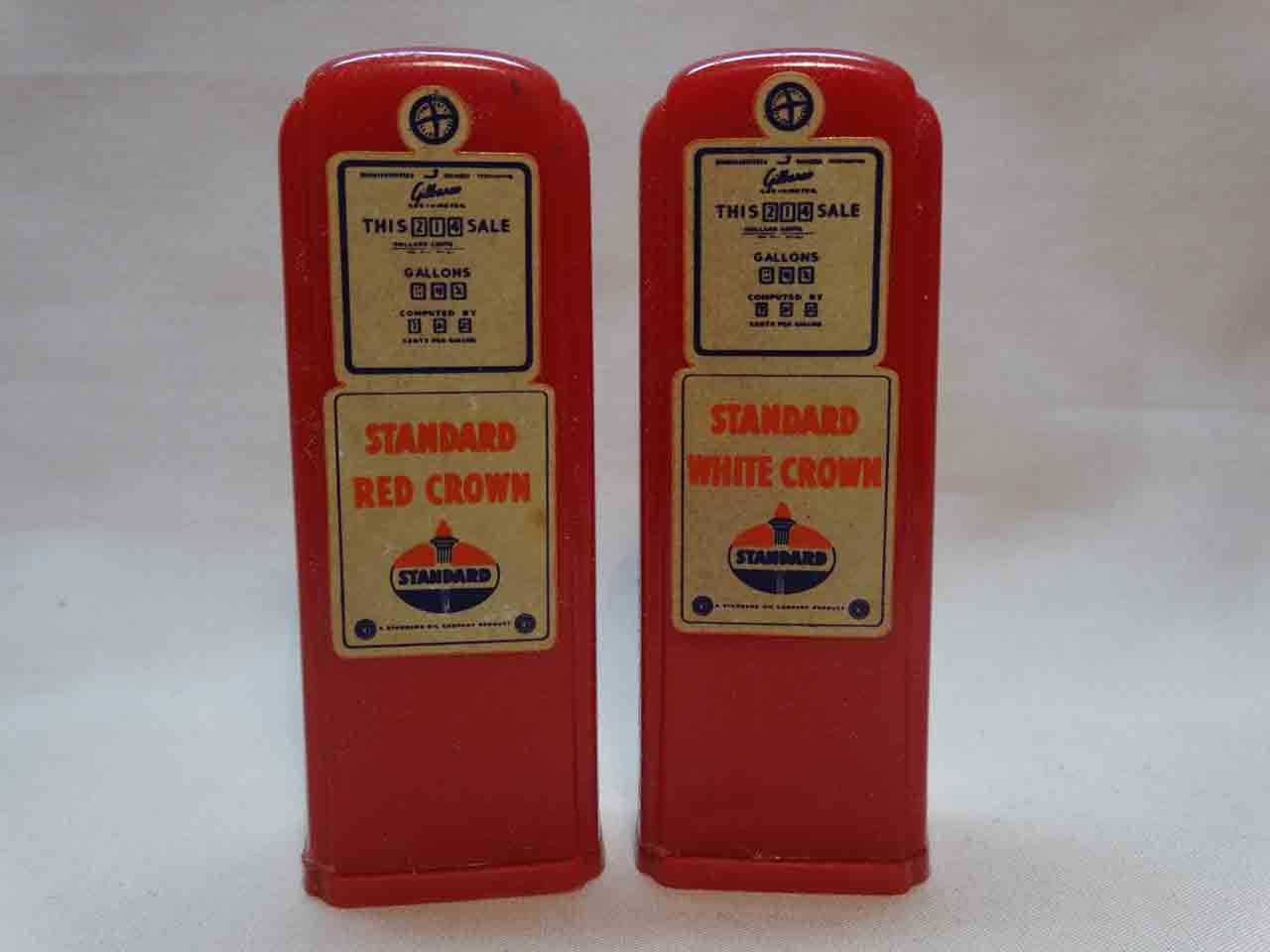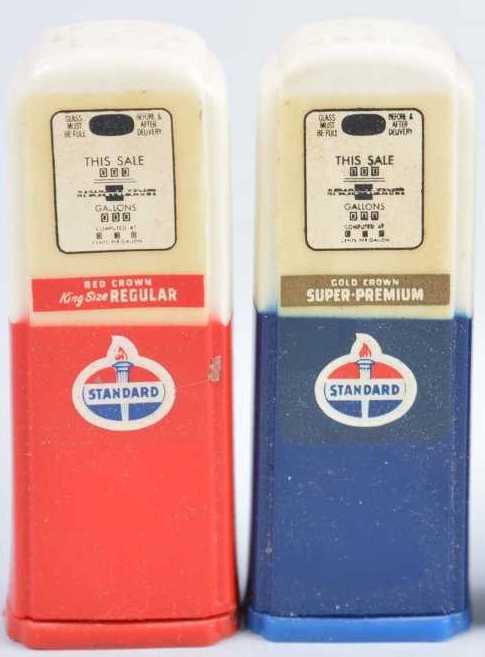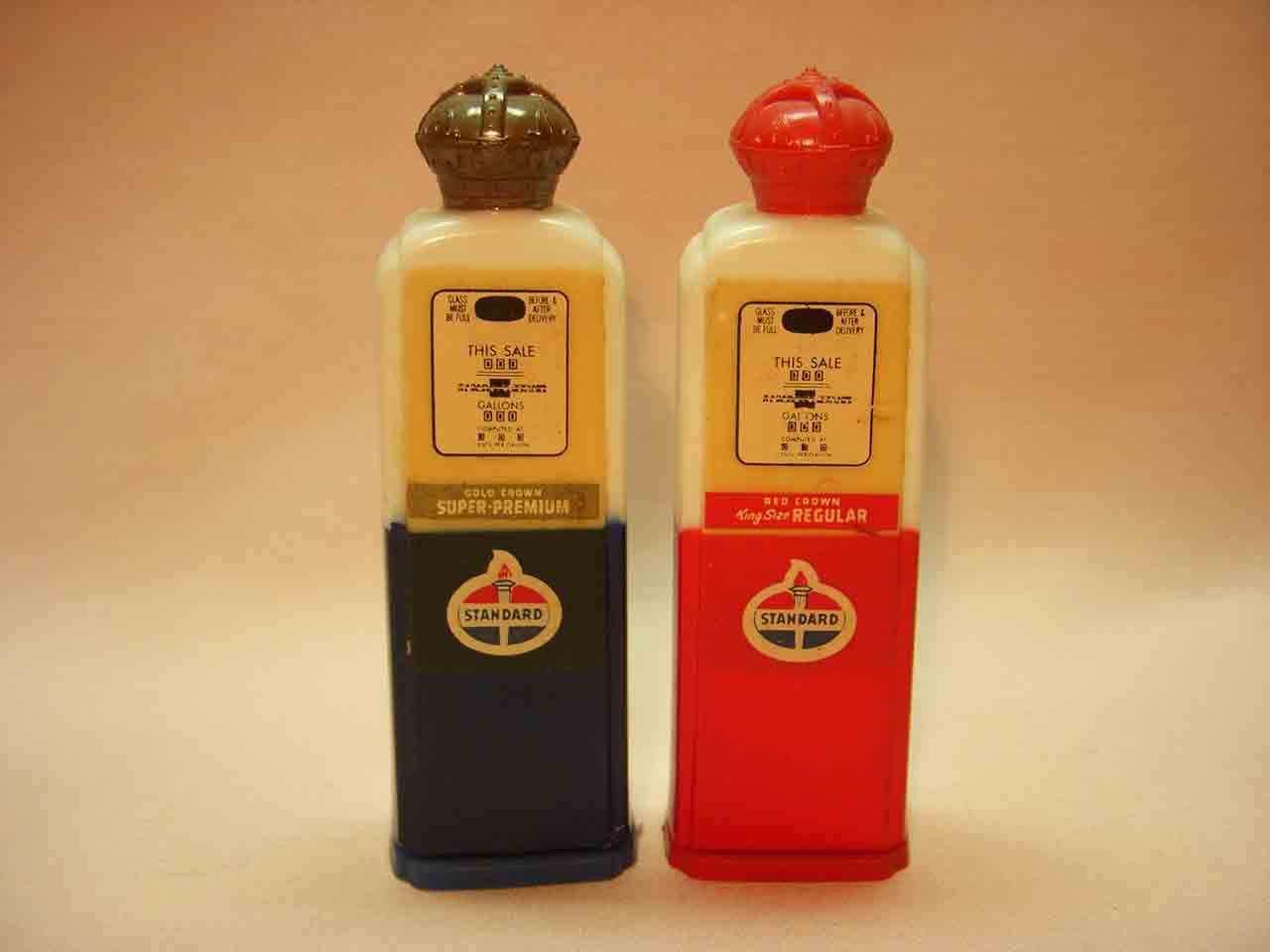 Sunoco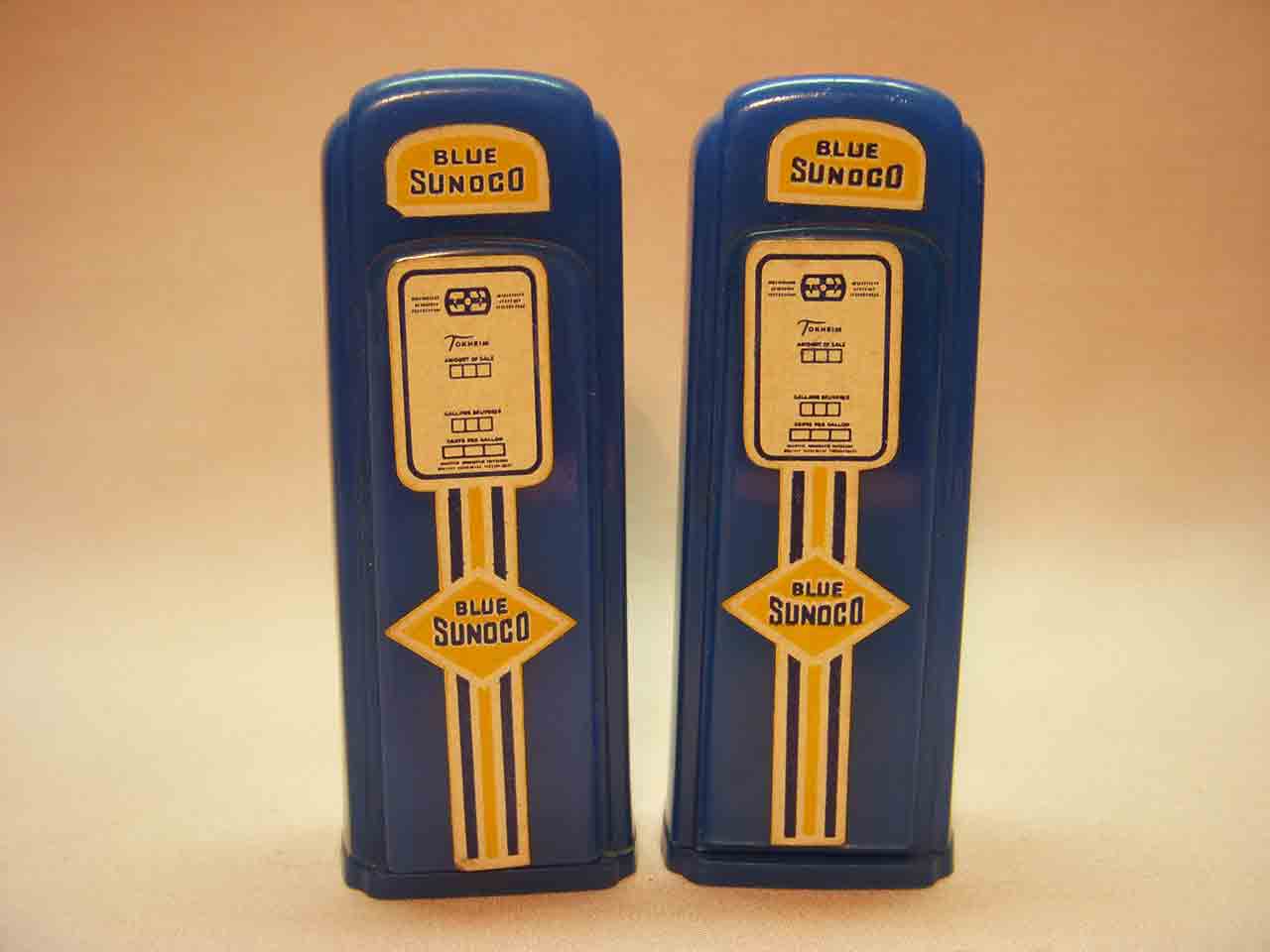 Tydol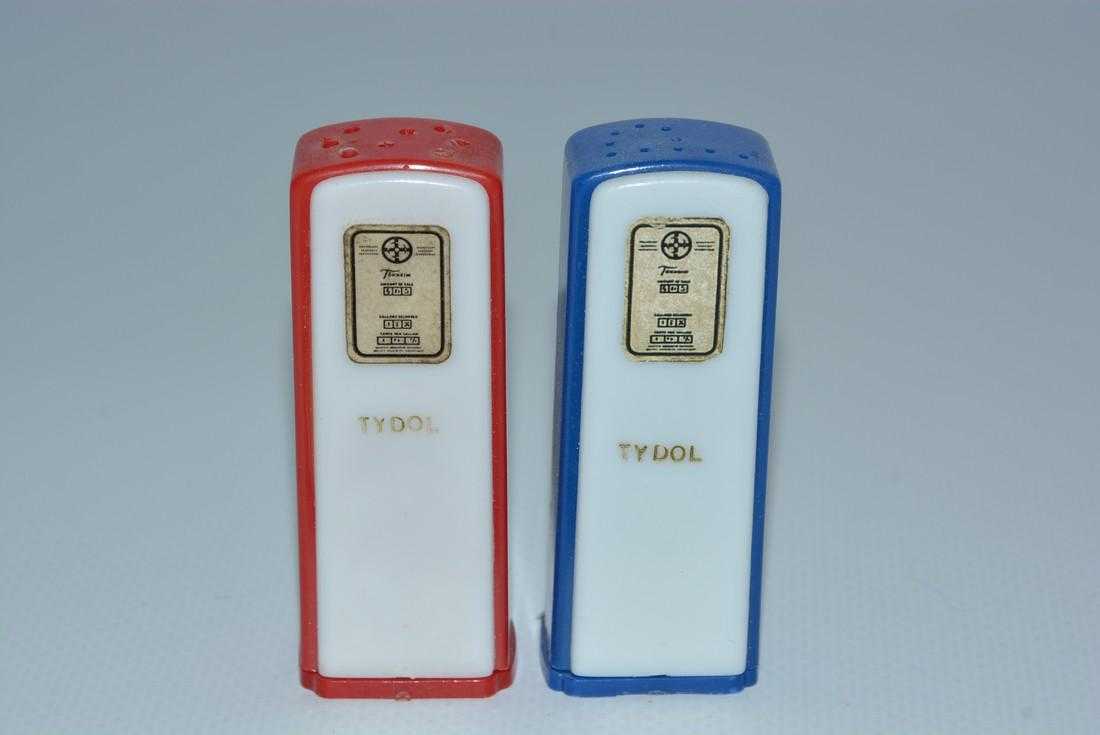 Texaco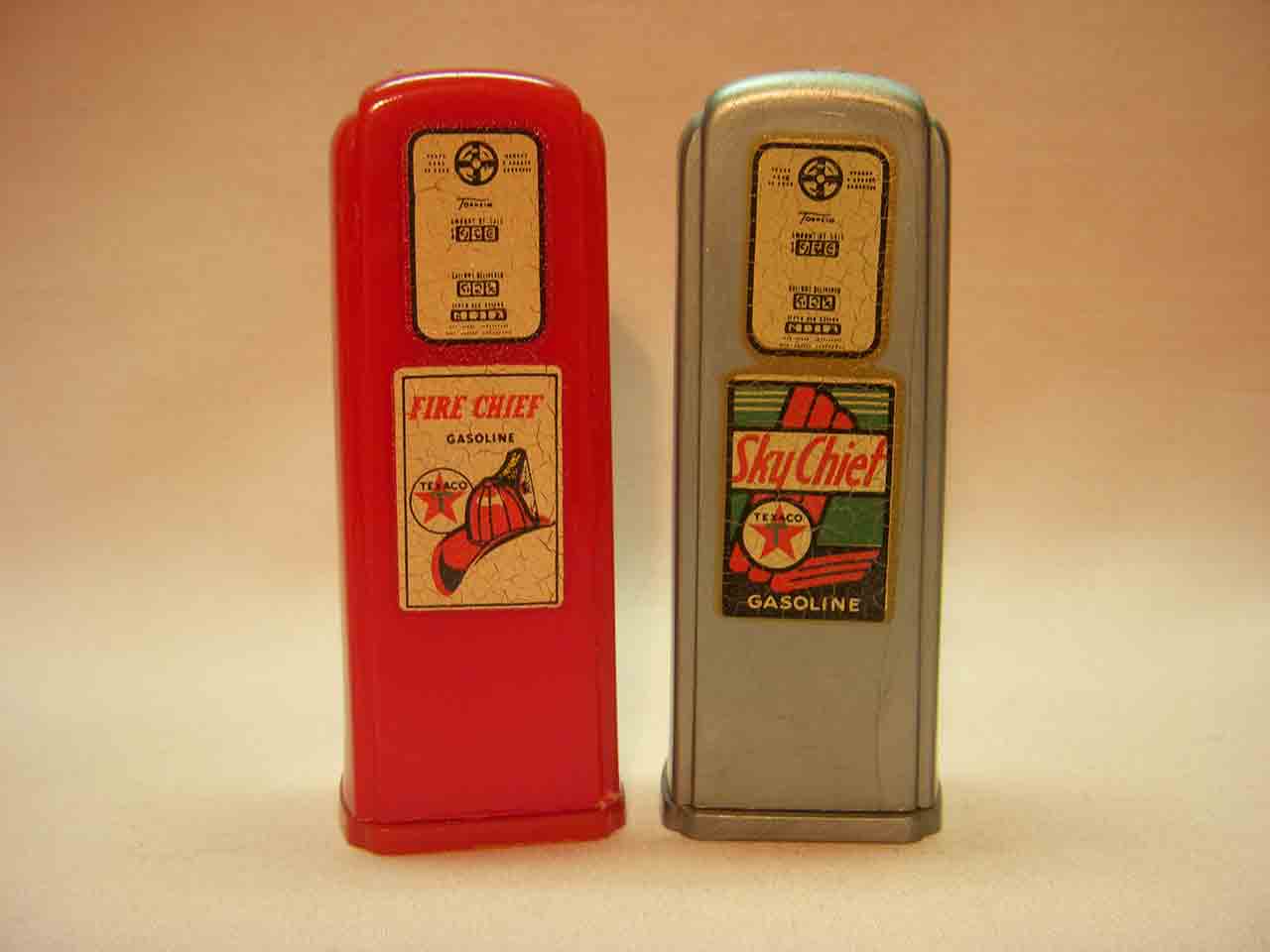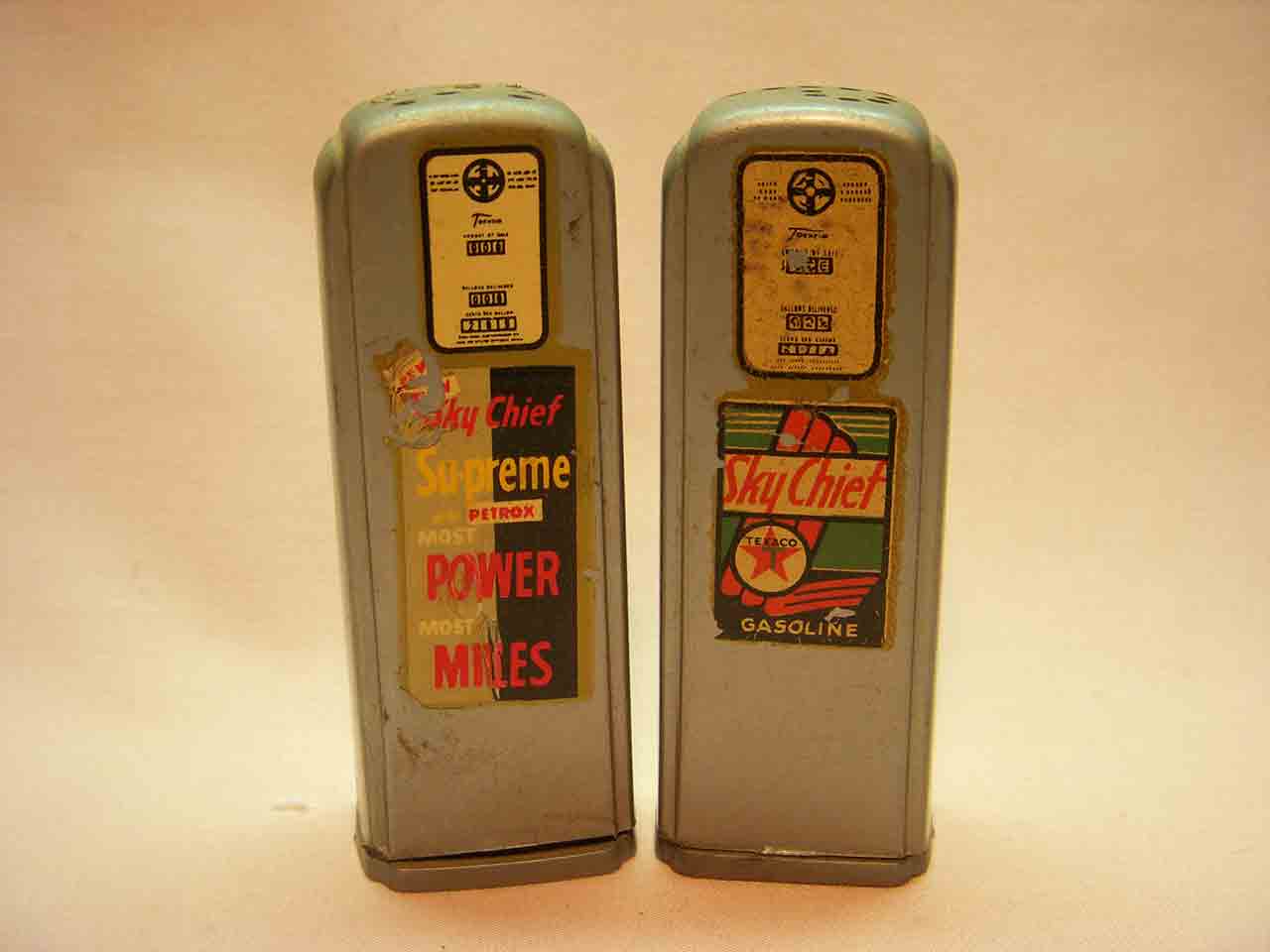 Union 76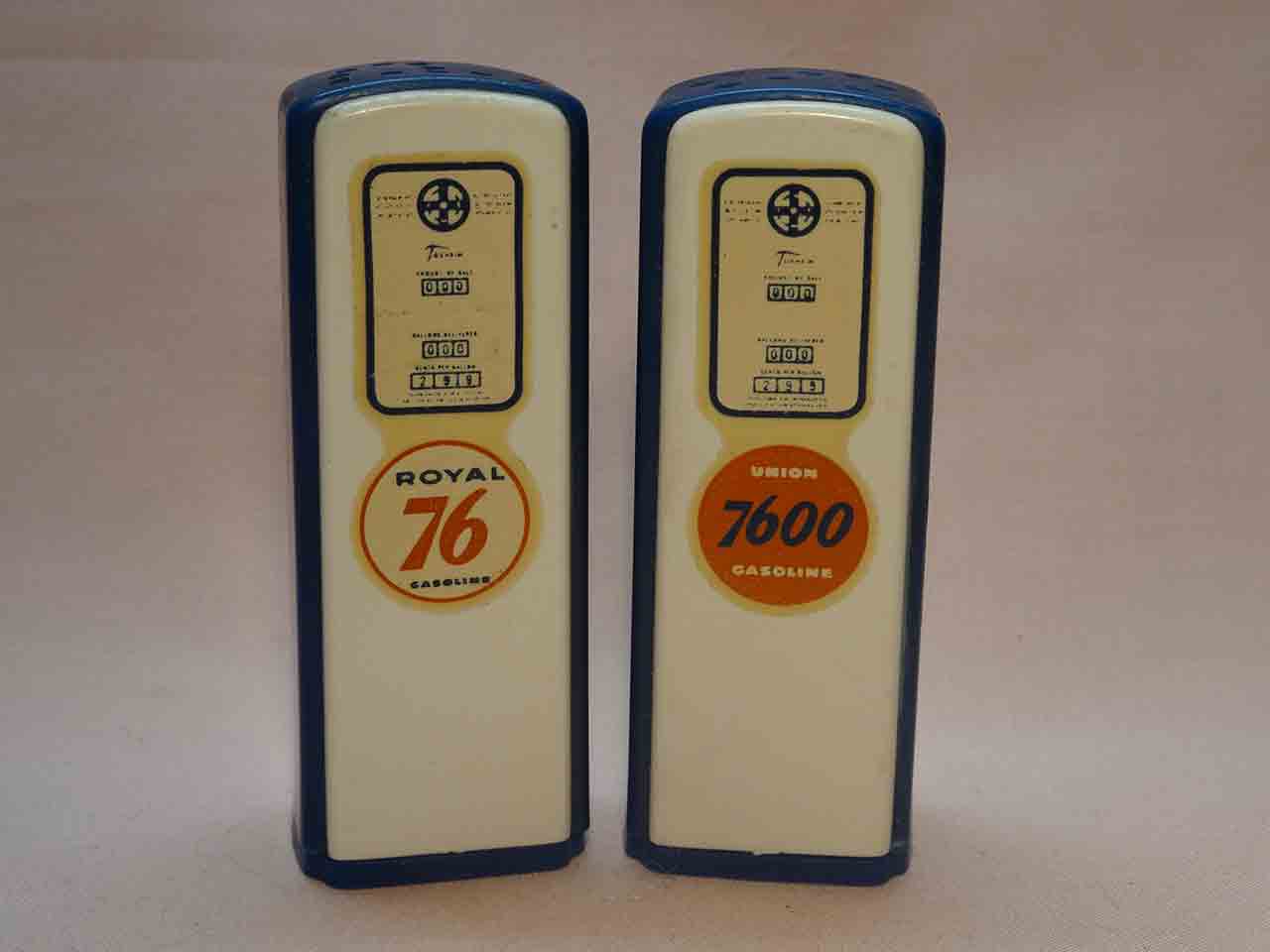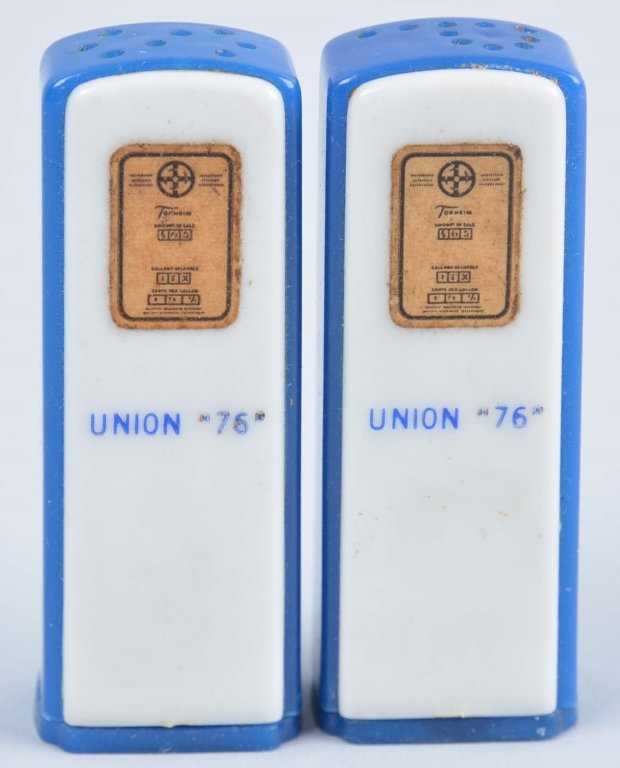 Vickers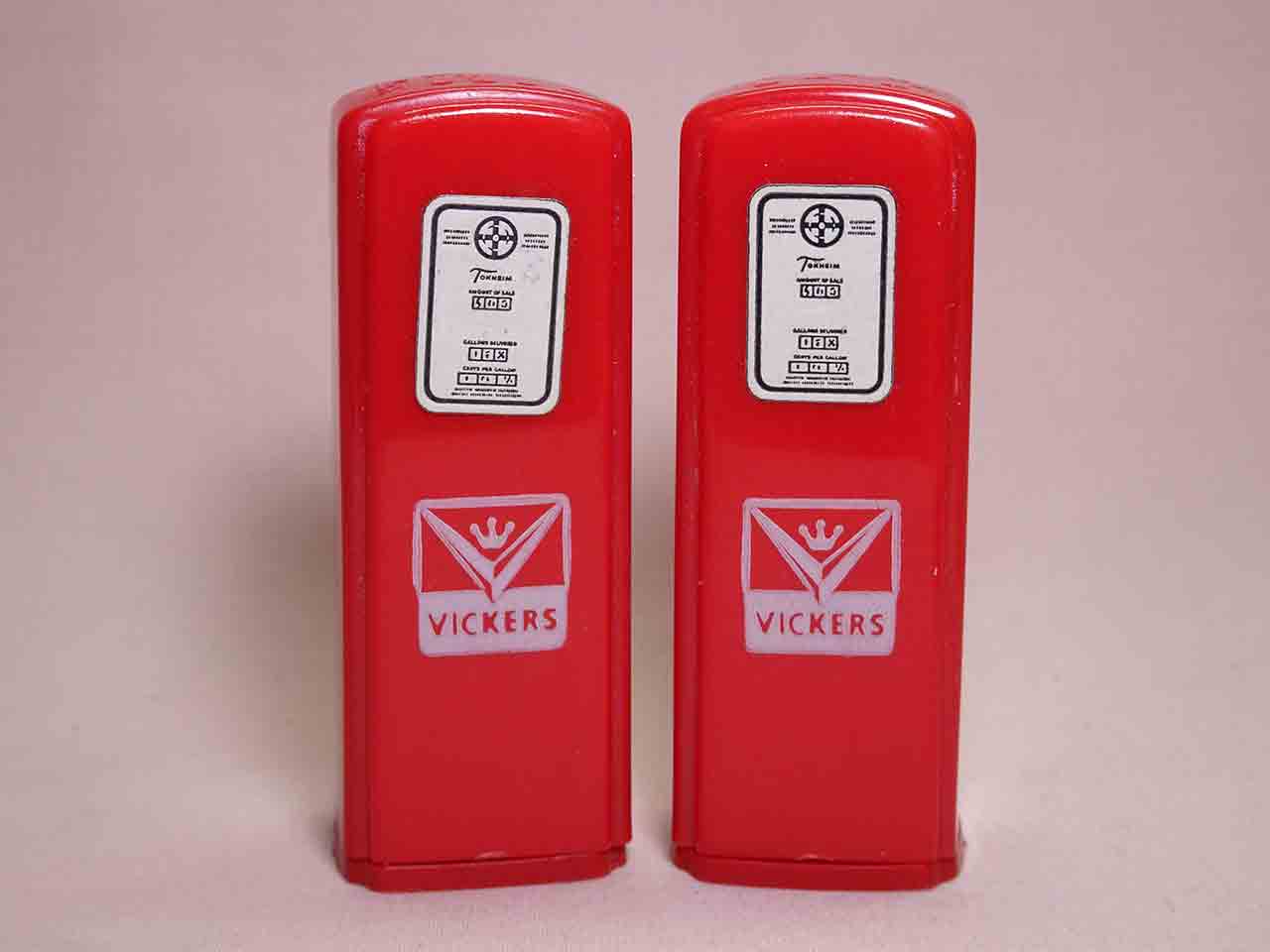 Universal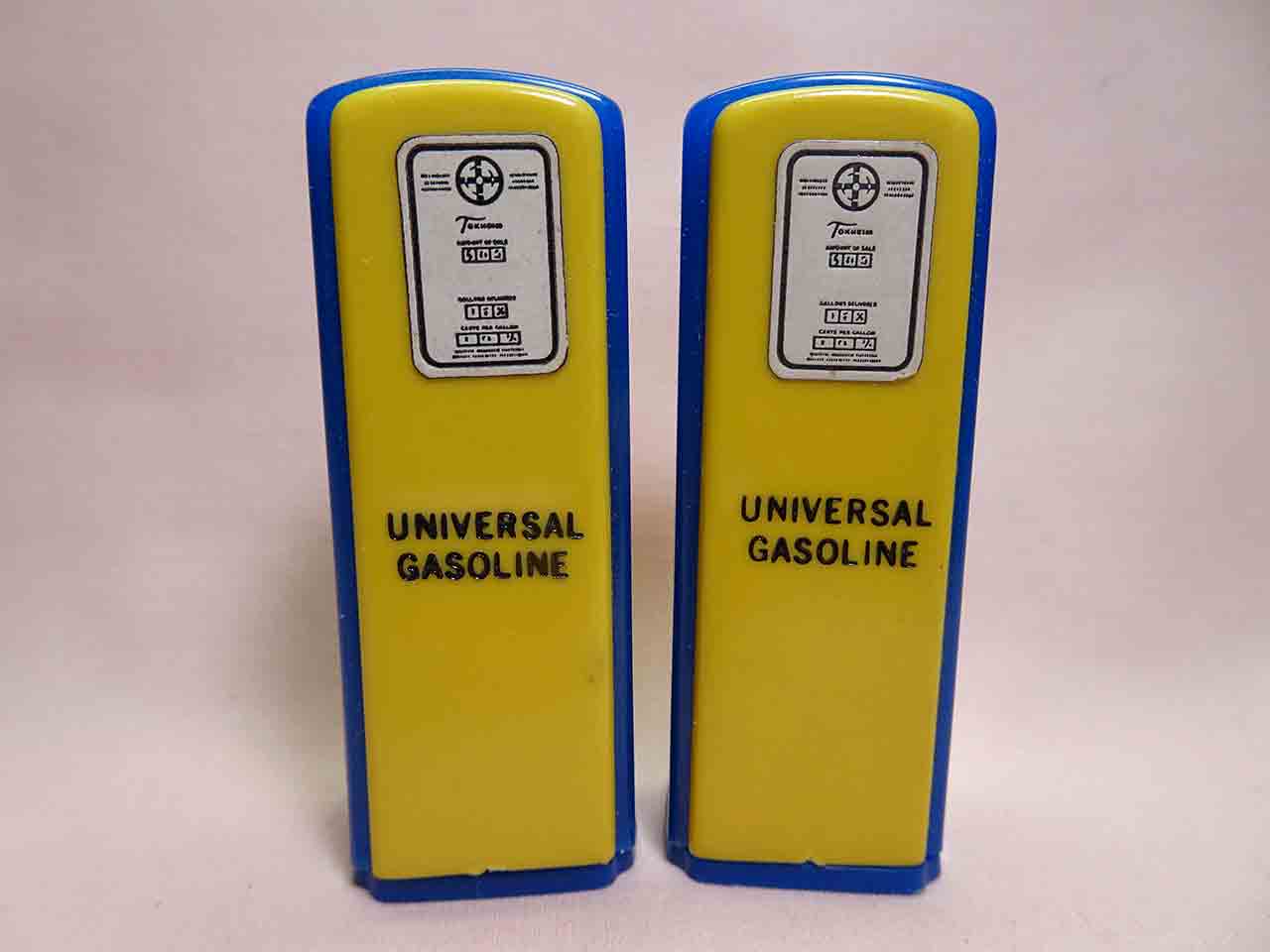 Zenith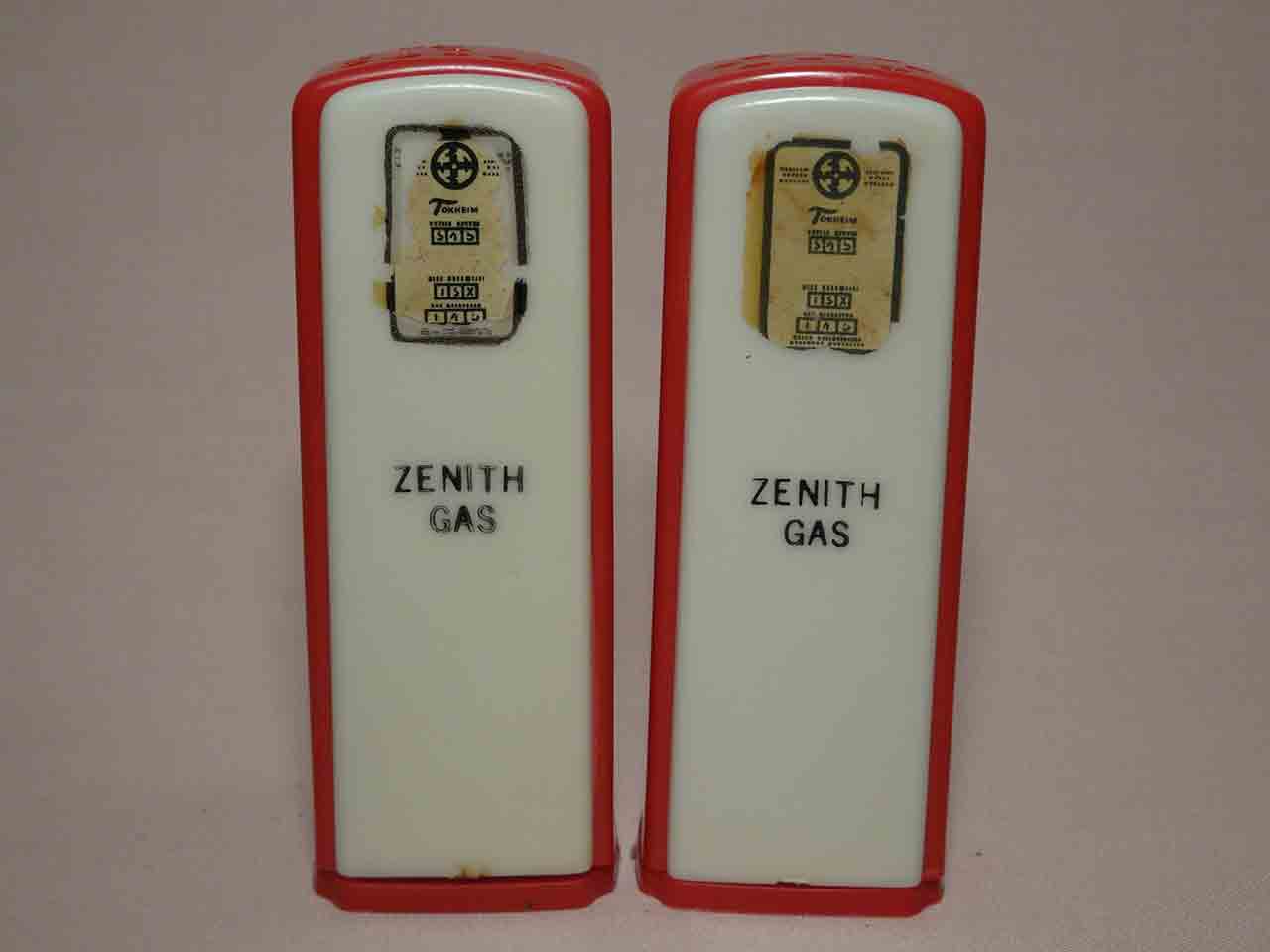 Zephyr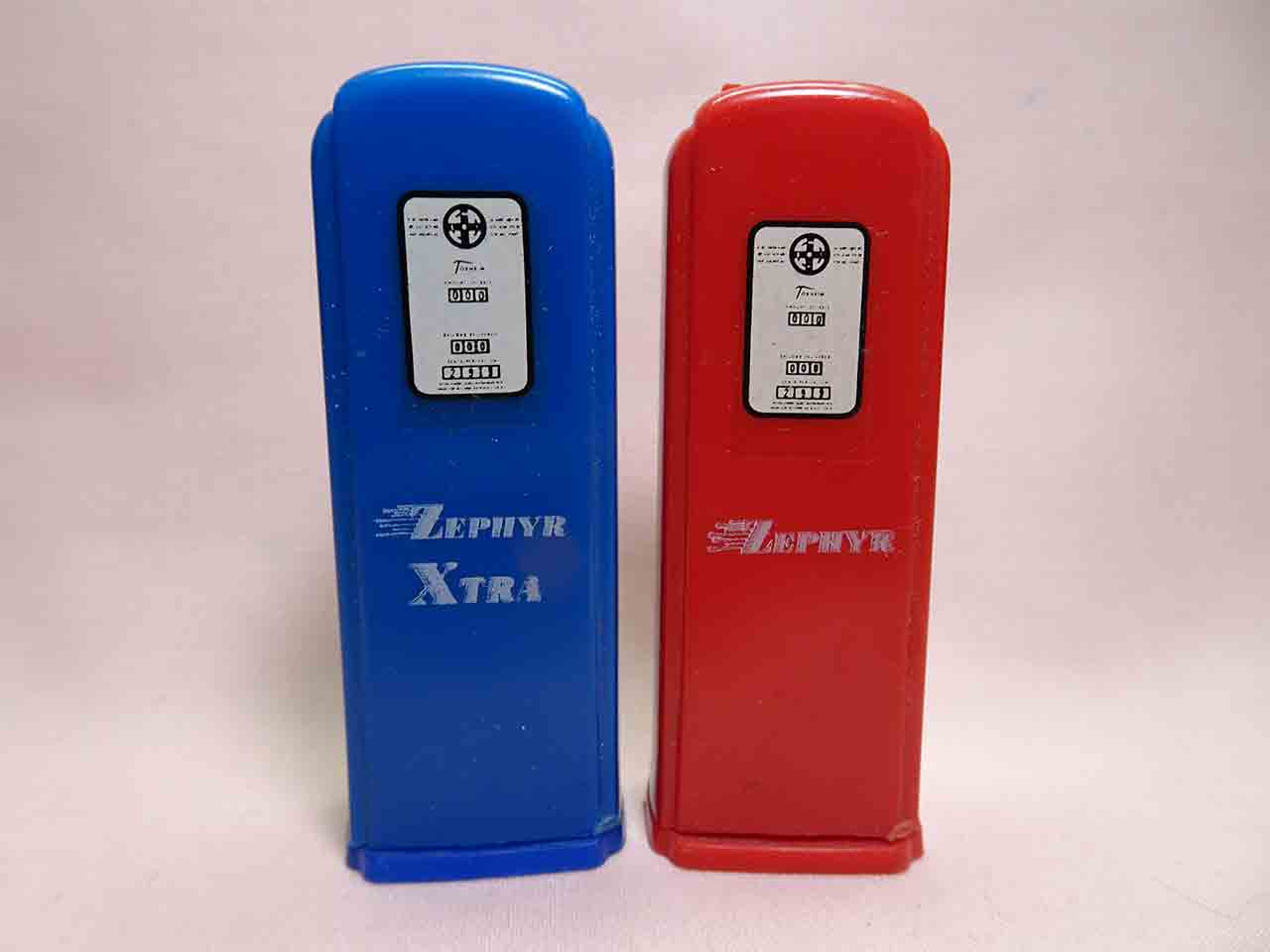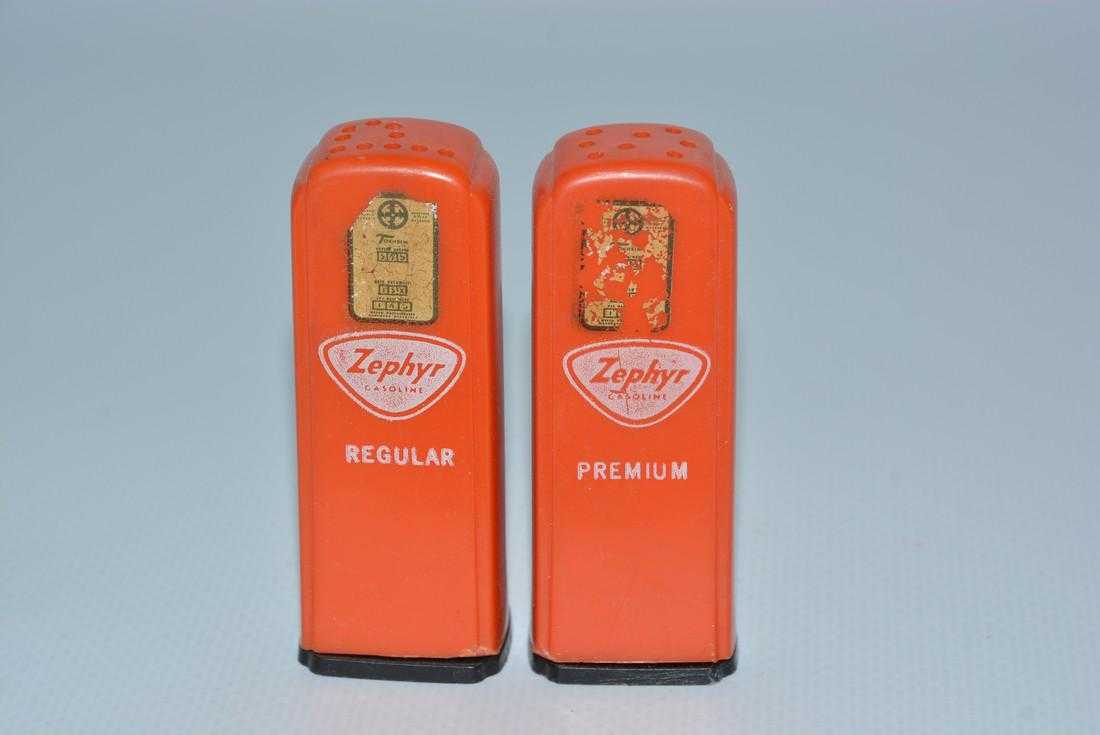 Zingo