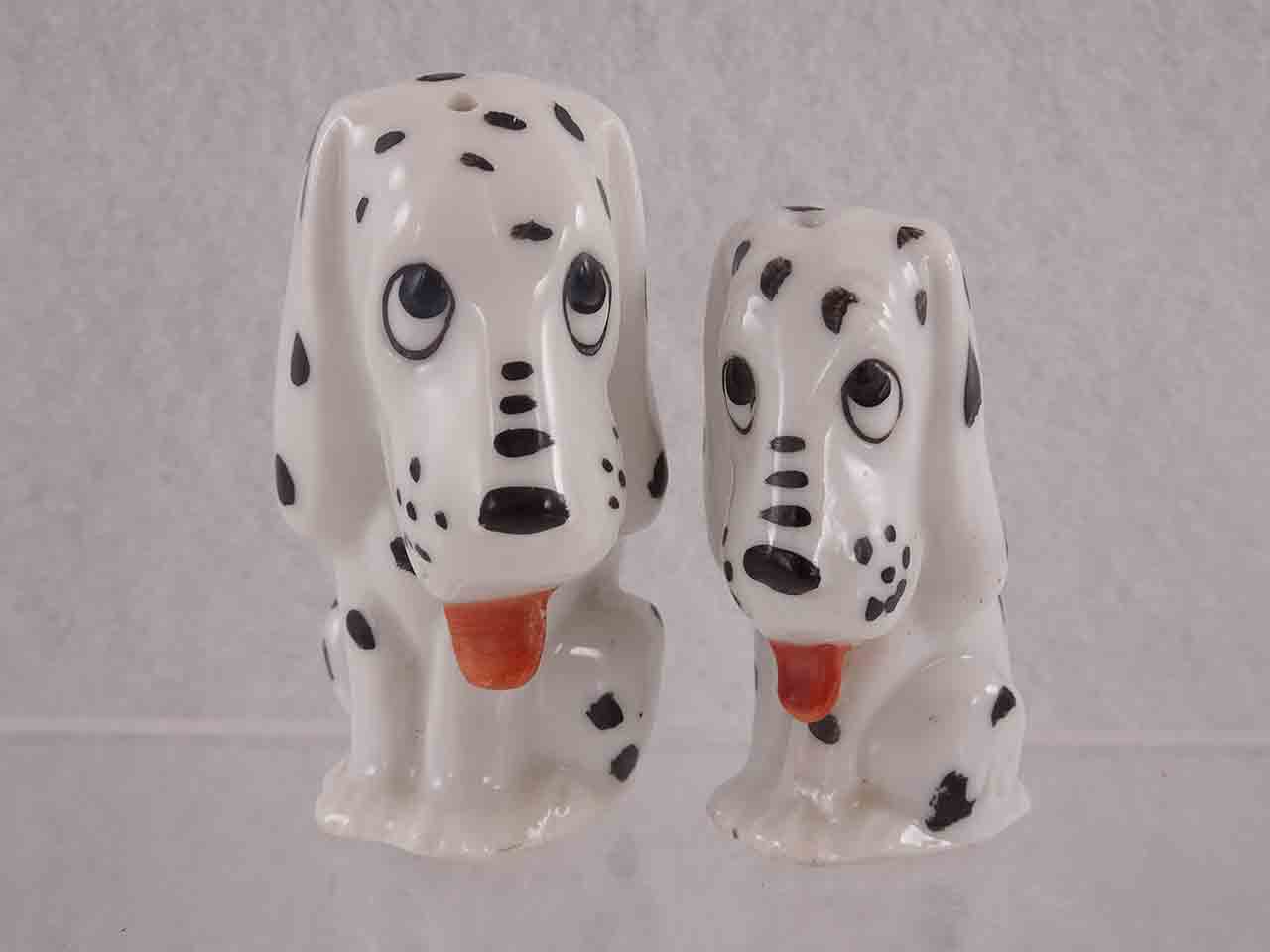 The story goes, the reason Dismal Desmond is so sad, was that his owner Daisy Doodah had died and left him all alone. He used to be a white dog, but when she died, his misery came out in black bloches all over his poor wee body.
The Dismal Desmond dog was a successful character created by Ian Hassall, who was the son of John Hassall, a famous illustrator in the 1920s and first appeared in the Toby magazine for boys.
The famous toy company dean's rag book brought out many different versions of him as soft toys.
He even became the mascot of the England Cricket Team as well as a mascot in the ladies changing rooms at Wimbledon.
Dismal Desmond became famous throughout the world and there were numerous items produced in Japan, Germany and England depicting this famous dog - even salt & pepper shakers.