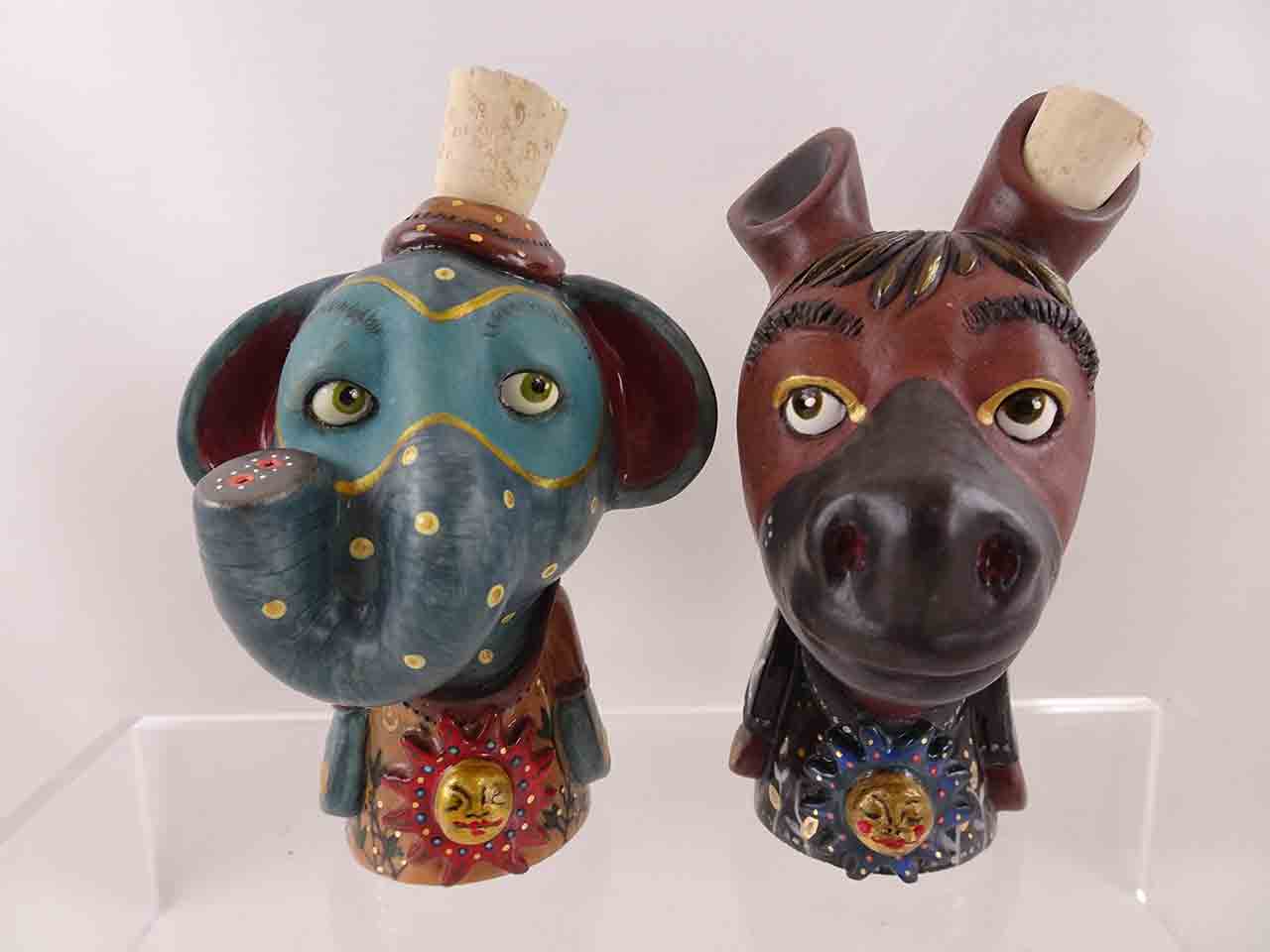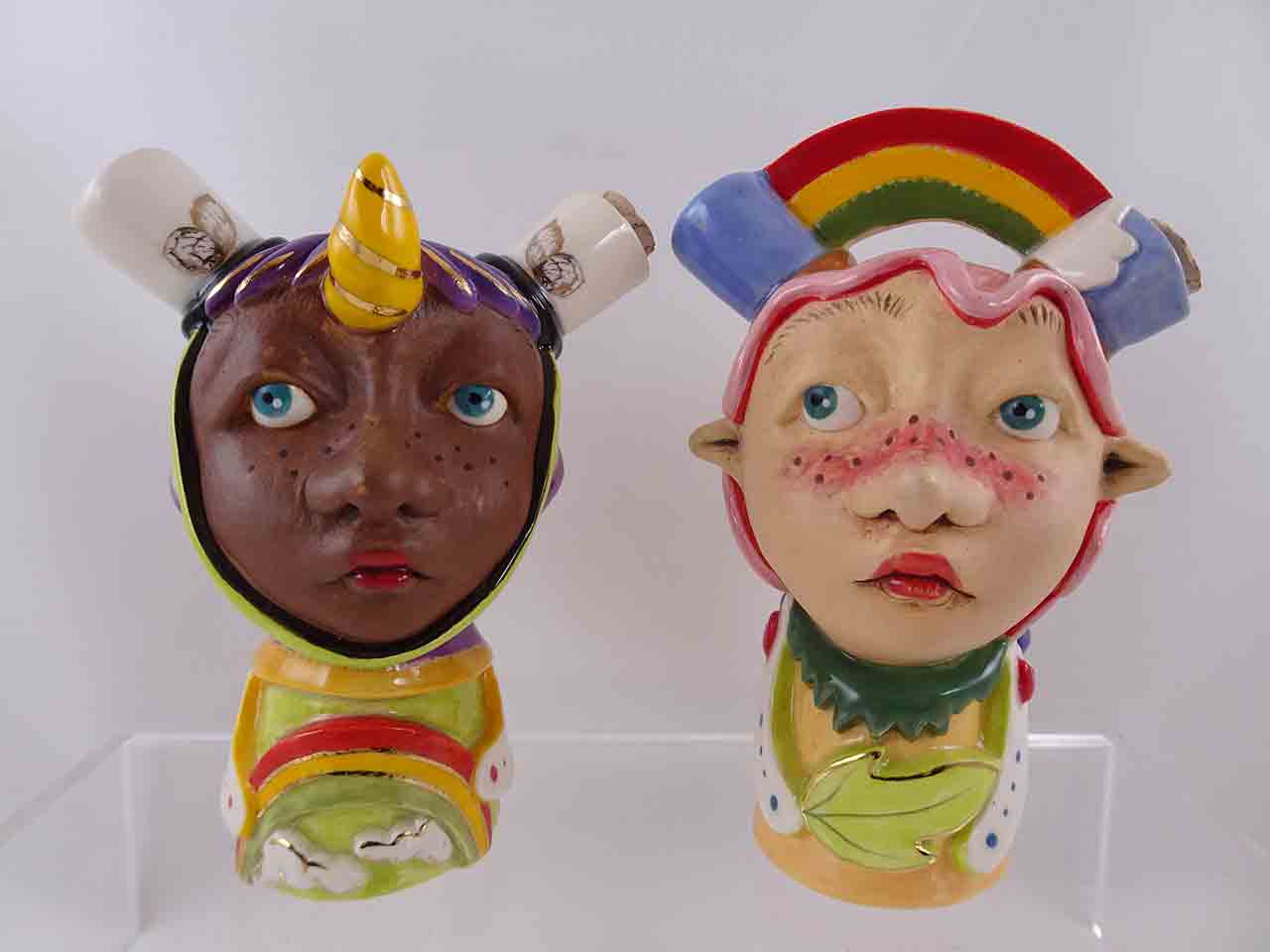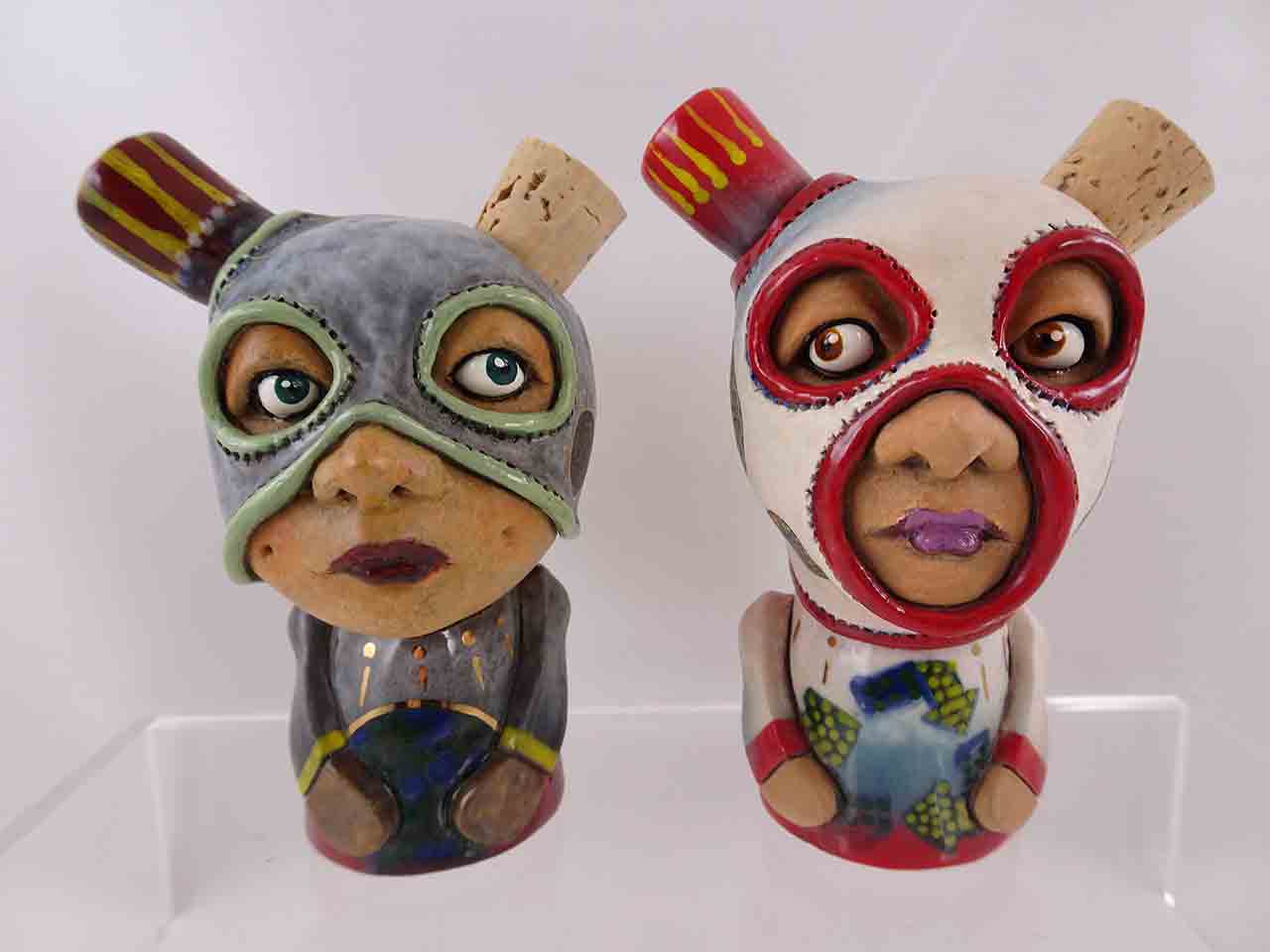 The three sets of shakers above were recently created by Diana Farfan.  Diana was born and raised in Bogotá, Colombia.  She has studied ceramic and sculpture in Colombia and throughout the United States.  Diana currently practices in South Carolina.
The following is how Diana Farfan describes her work, "Diana's figurative sculpture is known for its whimsical and thought-provoking dolls, puppets, and toys. With this repertoire of popular child icons, she creates dramatic-poetic narratives, coated with a layer of humor, about social and political issues. Her toy-like sculptures become a social satire and political criticism suggested for adult audiences while remaining, at first glance, a naive and innocent theater for the naive viewer."
Diana has created what she calls "Conversation Starters" which according to her website are "collectible salt and pepper shakers that serve as an introduction to my larger work as a sculptor.  Each shaker is uniquely crafted, and the shaker pairs are grouped into six playful and engaging themes.  The shakers are functional, yet artistically and conversationally stimulating. As is typical in my work, these sculptures have a narrative, tell a story and carry a message. They express my concern for a human connection with our ecosystem, my desire to educate about environmental care, animal awareness, and smart decisions for a healthier planet."
Check out her work at https://dianafarfan.com/shop-shakers/