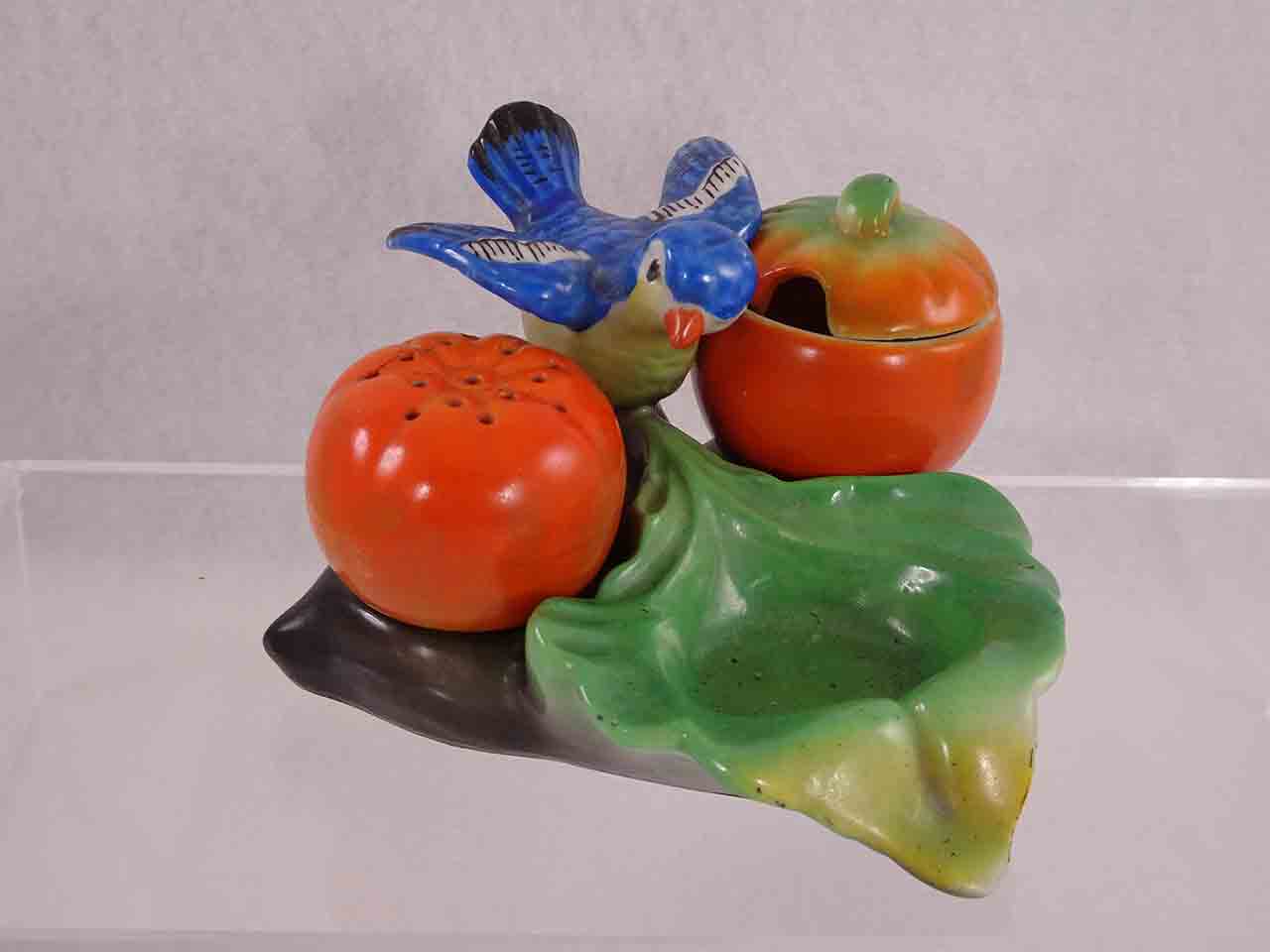 Circa pre-WWII / 1920s-30s, this neat condiment set consists of two pumpkins that sit within a leaf base connected to a blue bird.  One pumpkin is the mustard pot, one pumpkin is the pepper shaker, and the leaf in the front is the open salt cellar.
The set is marked with a black circular stamp that reads "Made in Japan Handpainted".  The set is wider than it is taller - standing only about 2'' in height.
This set is the Japan knock-off of similar bird condiments created by Conta and Boehme from Germany years prior.  These photos are shown below.