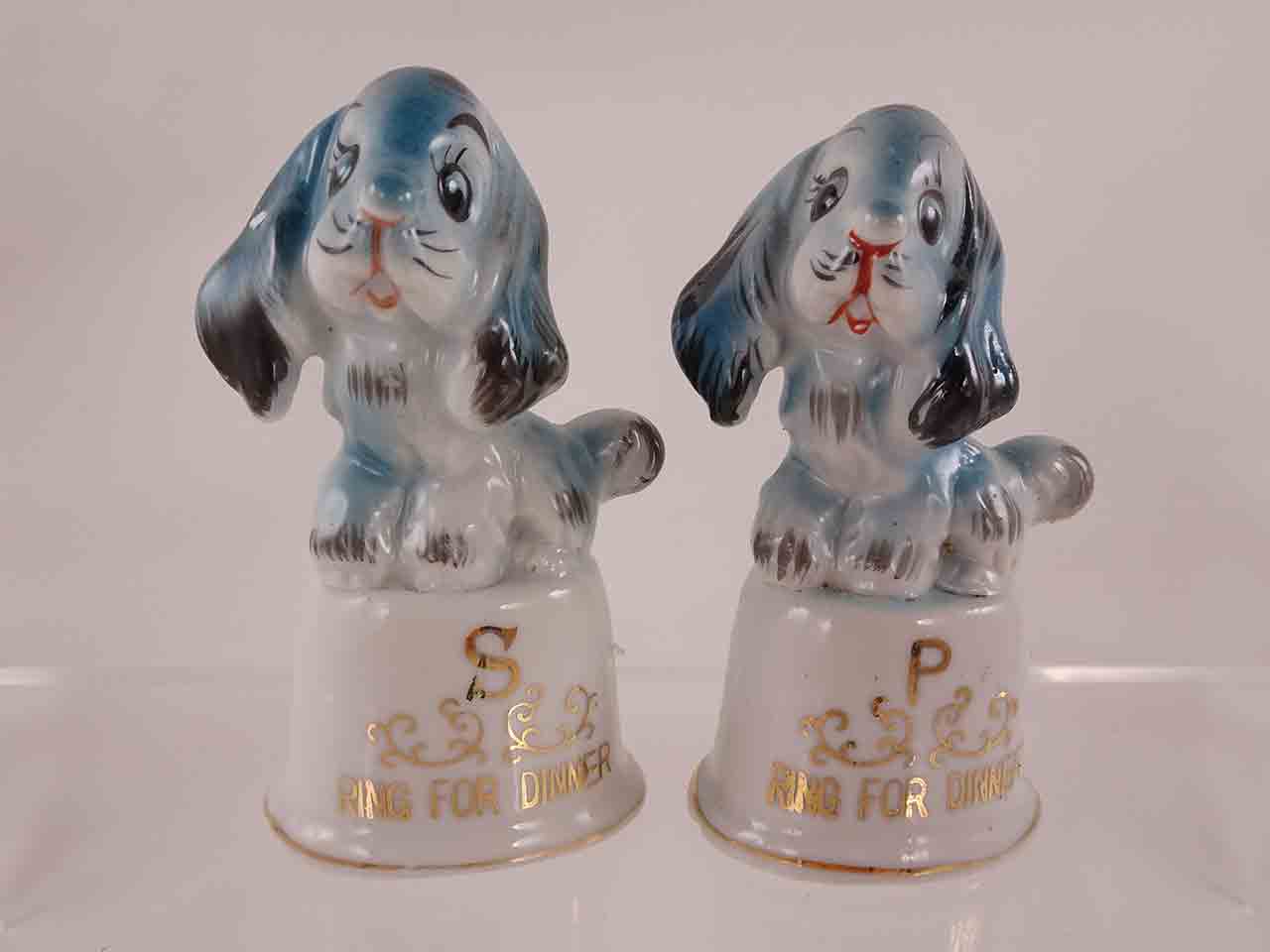 Second Update:  It's been five years since the first update below when the elephant set was found in the wild.  Now we have discovered the 10th set to this series - another pair of dogs sitting on dinner bells.  I would predict this is the last of the series, but one never knows.
Update:  A new set has been found to this series!  Elephants.  That brings the series total to nine different sets.  Interesting the words "Ring For Dinner" were left off the bells of this set.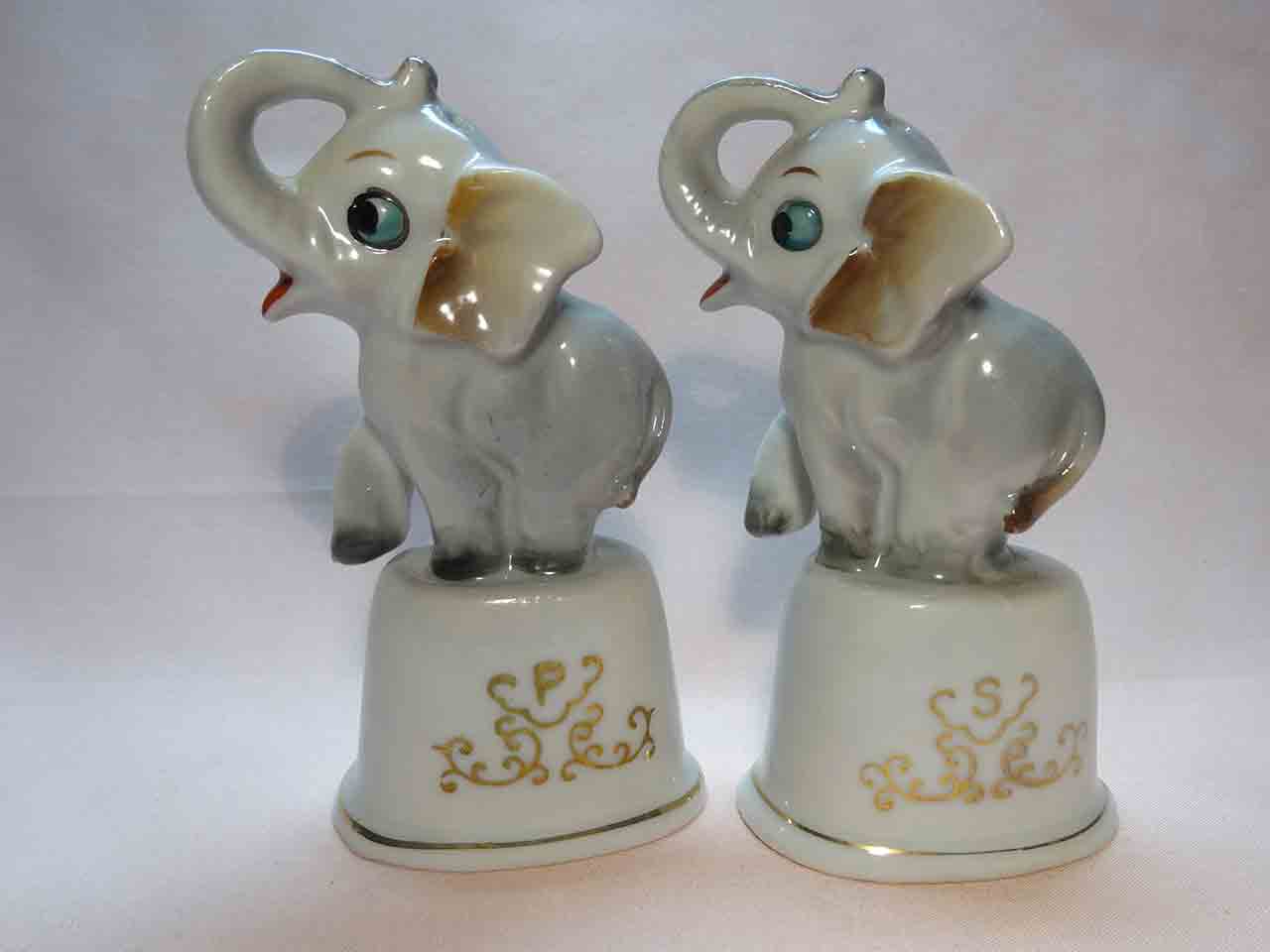 Within this featured series each pair of shakers consists of two of the same animals place on top of a real working dinner bell.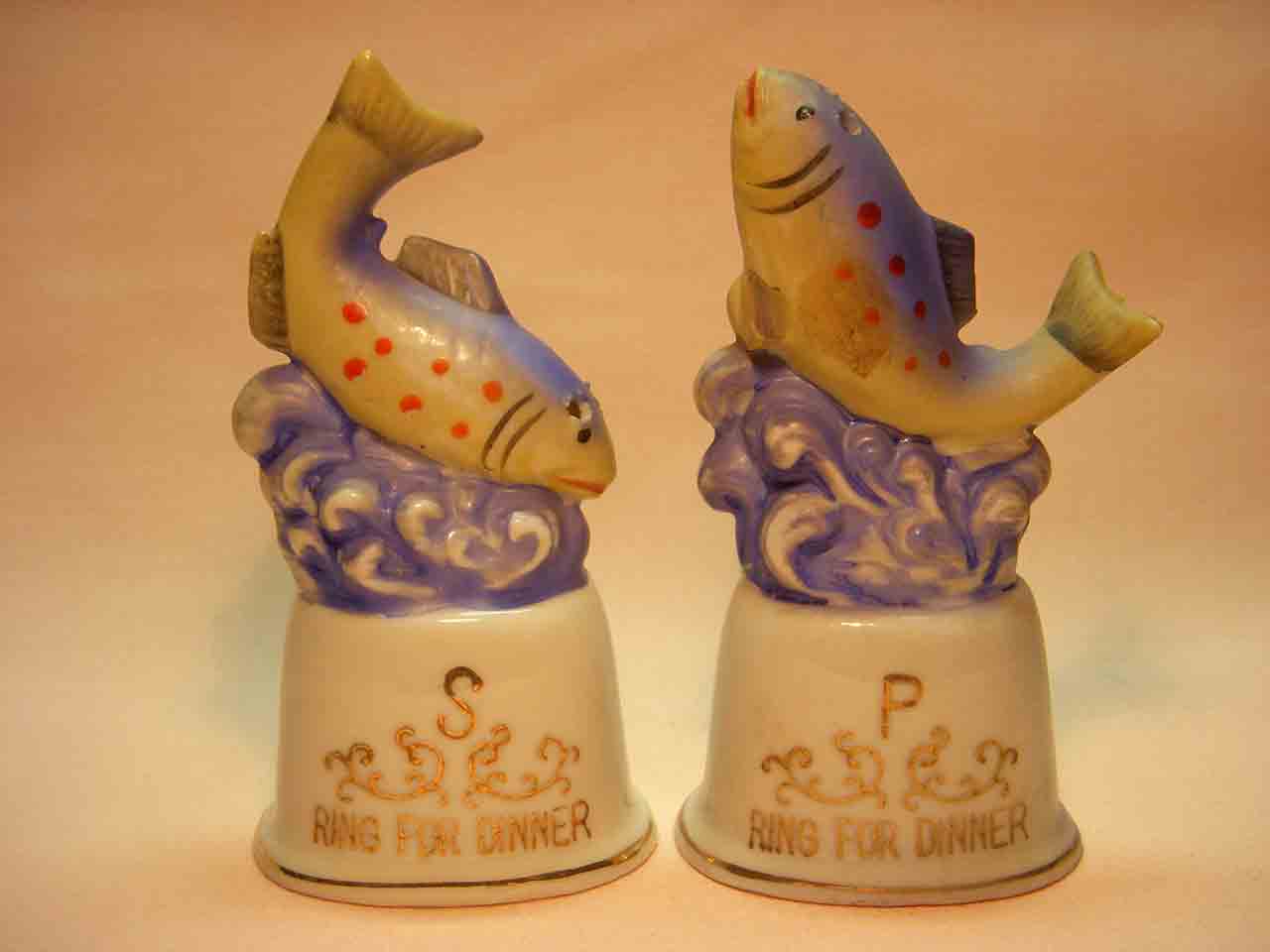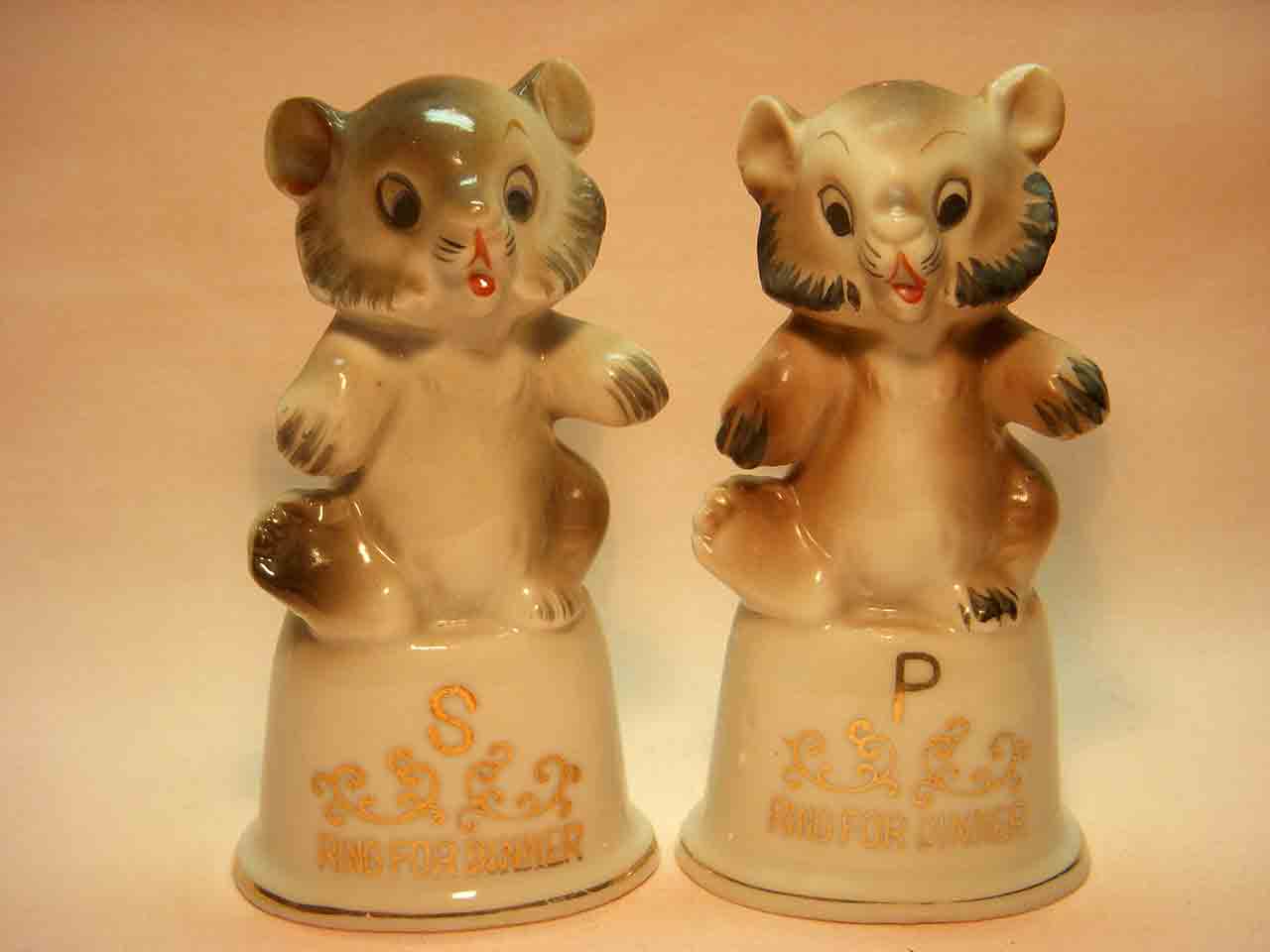 The dinner bells are trimmed and detailed in gold with the words "Ring For Dinner".  Each set is approximately 3.5 inches high with three and two pour holes.  They have cork stoppers and are marked with a blue and white "Japan" label.  Circa 1950s.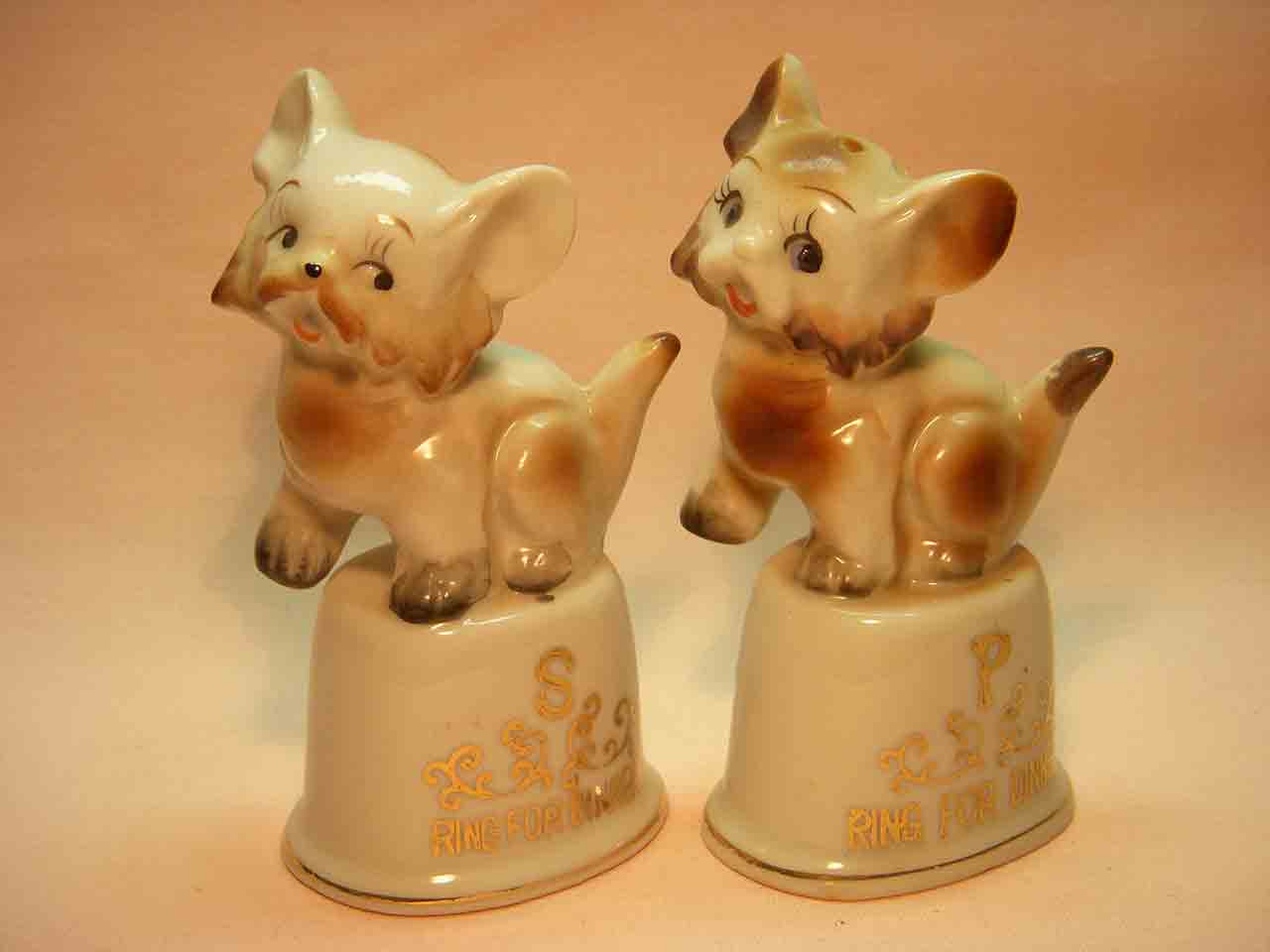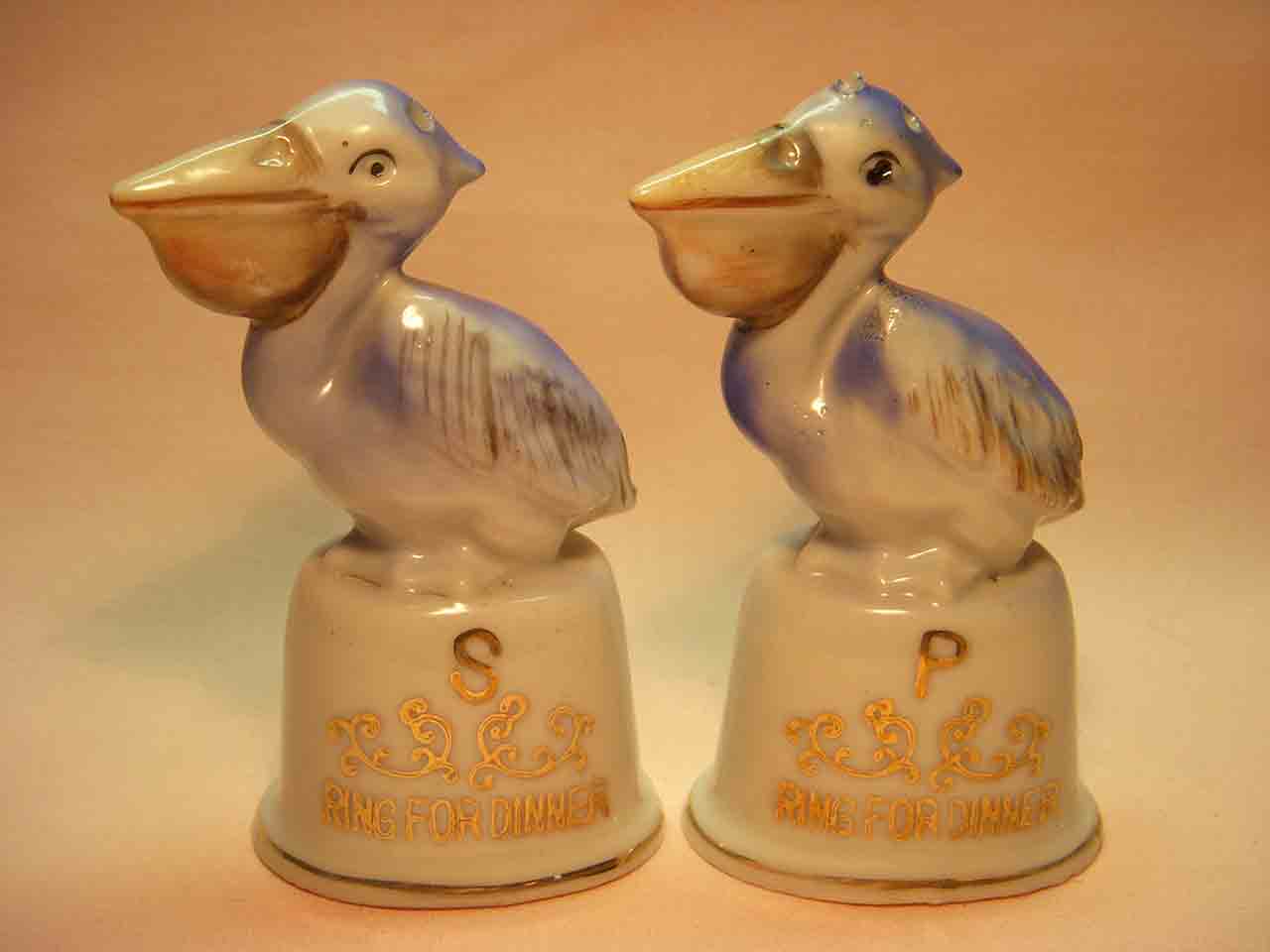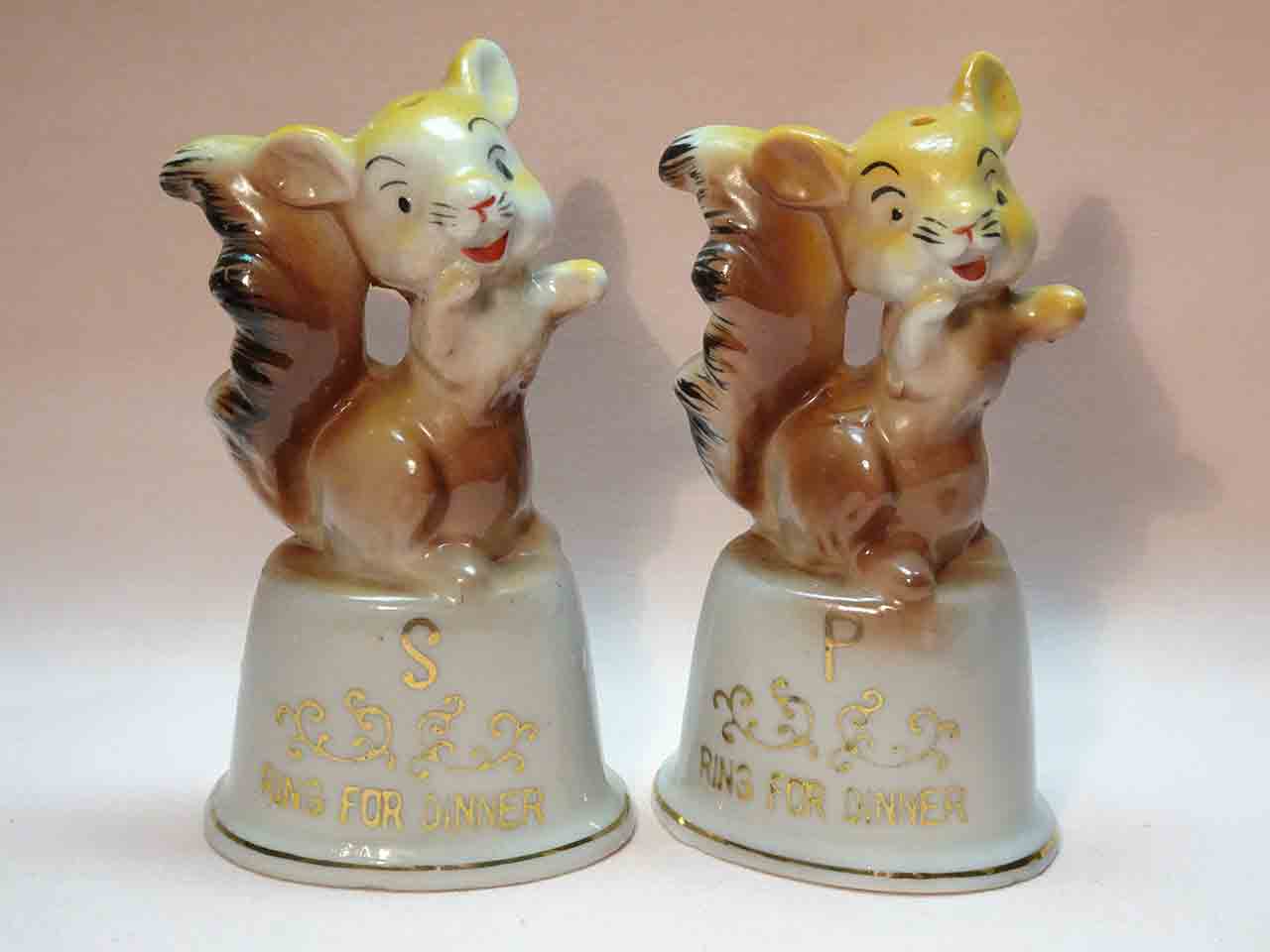 Each of the five sets pictured above can be found in Irene Thornburg's second book on shaker series on page 44.  Below are three additional sets that belong in the series which are missing from the reference book.  Strangely the pigs are the only animals dressed in the series.