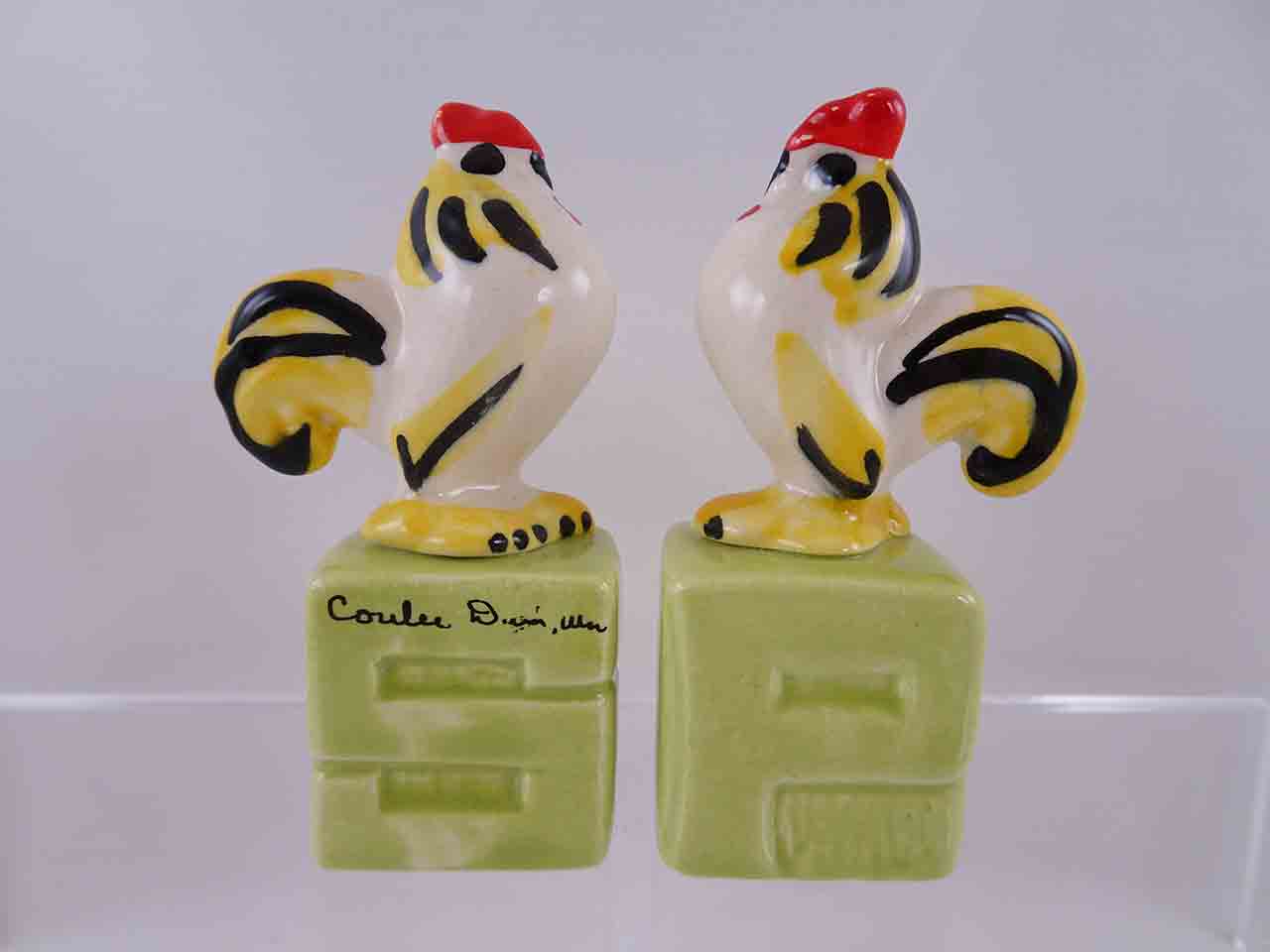 With the recent find of these roosters, we decided its time to share this newly discovered vintage series of various animals that are standing on "S" & "P" letters.
The sets are most likely American made from the 1940s-50s.  They have flat bottoms that a piece of tape is meant to be utilized to close.  A correct pair not only has 2 and 1 pour holes, but obviously should consist of one "S" salt shaker and one "P" pepper shaker.
We have would the letters in various colors: green, purple, and yellow.  Each sets stands about 3'' in height.